Posted on September 2, 2017 by vicki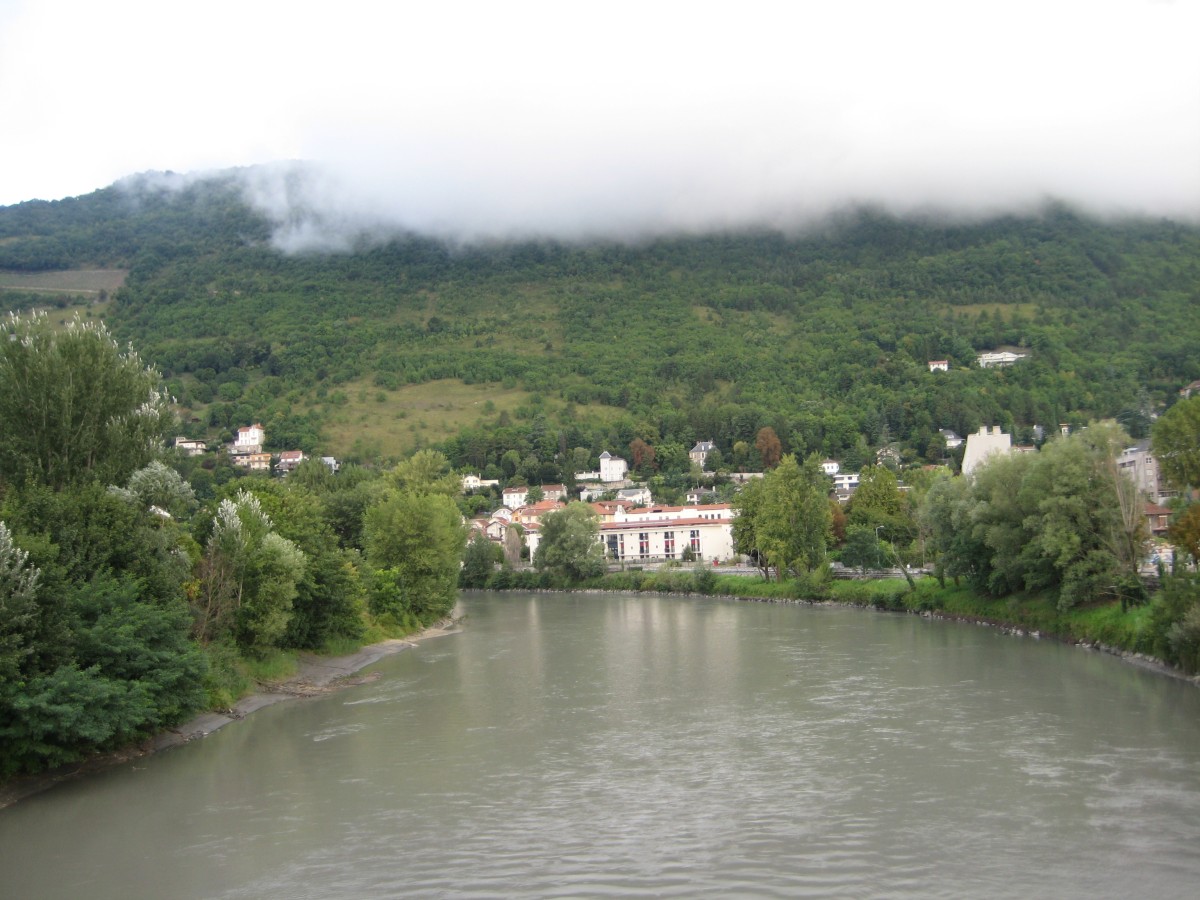 It rained overnight, and was forecast to rain for a lot of the day. So when we woke early to find it wasn't raining and the tent was dry, we got it quickly packed up. We cycled into the centre of Grenoble (the camping was in the outskirts), looking for breakfast. We passed lots of nice bakeries on the way in, only to find nothing open in the old centre. We tried to ride up the hill to the Bastille fortress, but the 20% incline defeated us and it was too far to push our bikes. Most visitors take a cable car.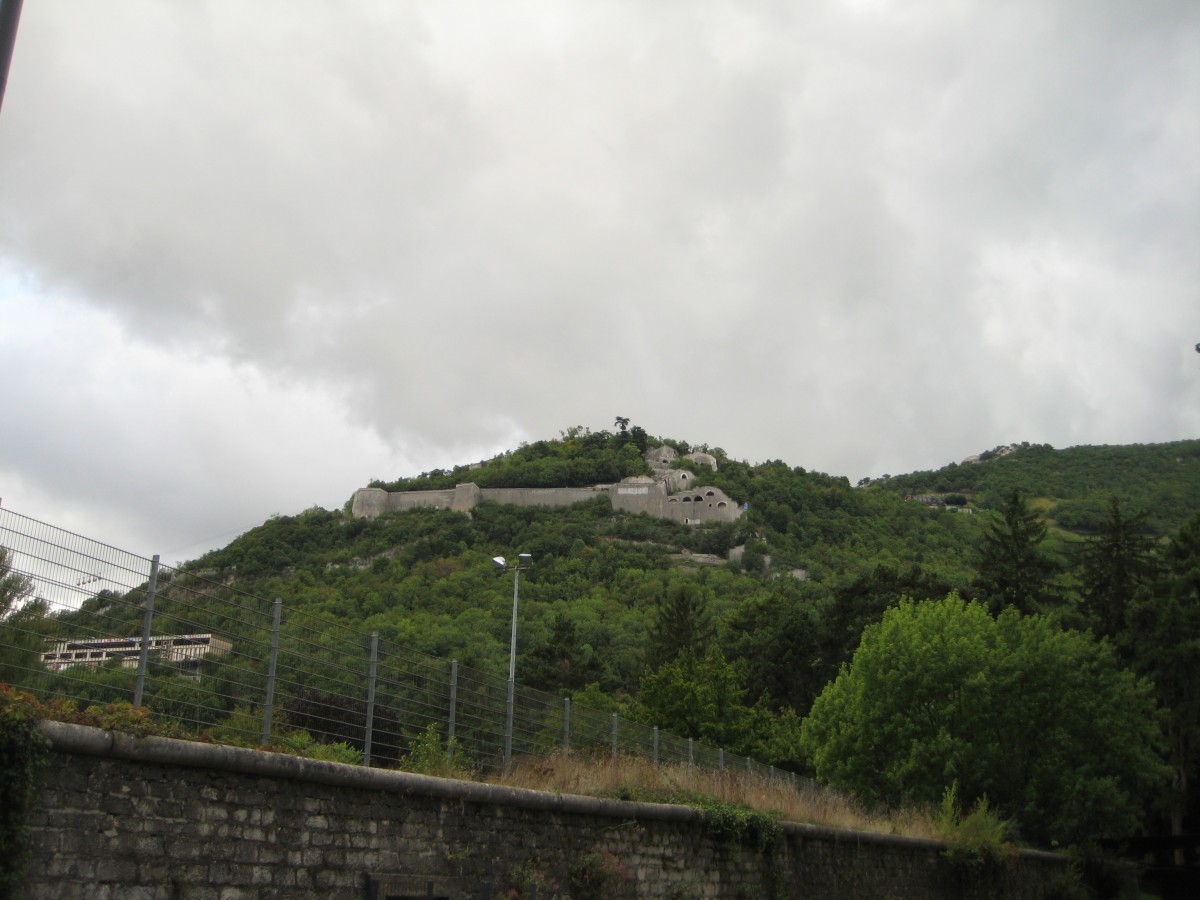 We rode along the river for a while and then back over a bridge into the old city. Here we found a lovely bakery to enjoy coffee and croissants for our last morning in France. After a look around the various buildings and squares of the old part of town, we decided to get the train to Valence, so we could spend the rest of the day there before our coach picked us up. We bought our tickets from the machine at the station, and it turned out the next train to Valence capable of carrying bikes wasn't leaving for almost two hours. So we rode back into town and found a bar with a terrace on a smaller square, where we could watch the locals go about their shopping at the market in the square (and compare their wheeled shopping carts).
It was all straightforward getting our bikes on the train. The journey was just over an hour, through lovely Provence countryside with the mountains in the background. Valence was great, and the sun even came out for most of the afternoon. We stocked up on lots of bread, pastries and desserts (even visiting the same bakery twice). Valence is smaller than Grenoble, but more pleasant I think.
We had our picnic lunch in a big open area with benches and pavilions on top of a parking garage. It looked out over the town park, and toward the mountains. Black clouds were rolling in, and it was really windy, but the clouds were passing over without it raining.
After a quick detour back through the town centre so Rodney could buy macarons for his colleagues, we cycled out of town to an industrial area in the south to our rendezvous point with the coach (close to the motorway for easy access). There was another cycle tourist already there so we had someone to chat to as the coach was delayed.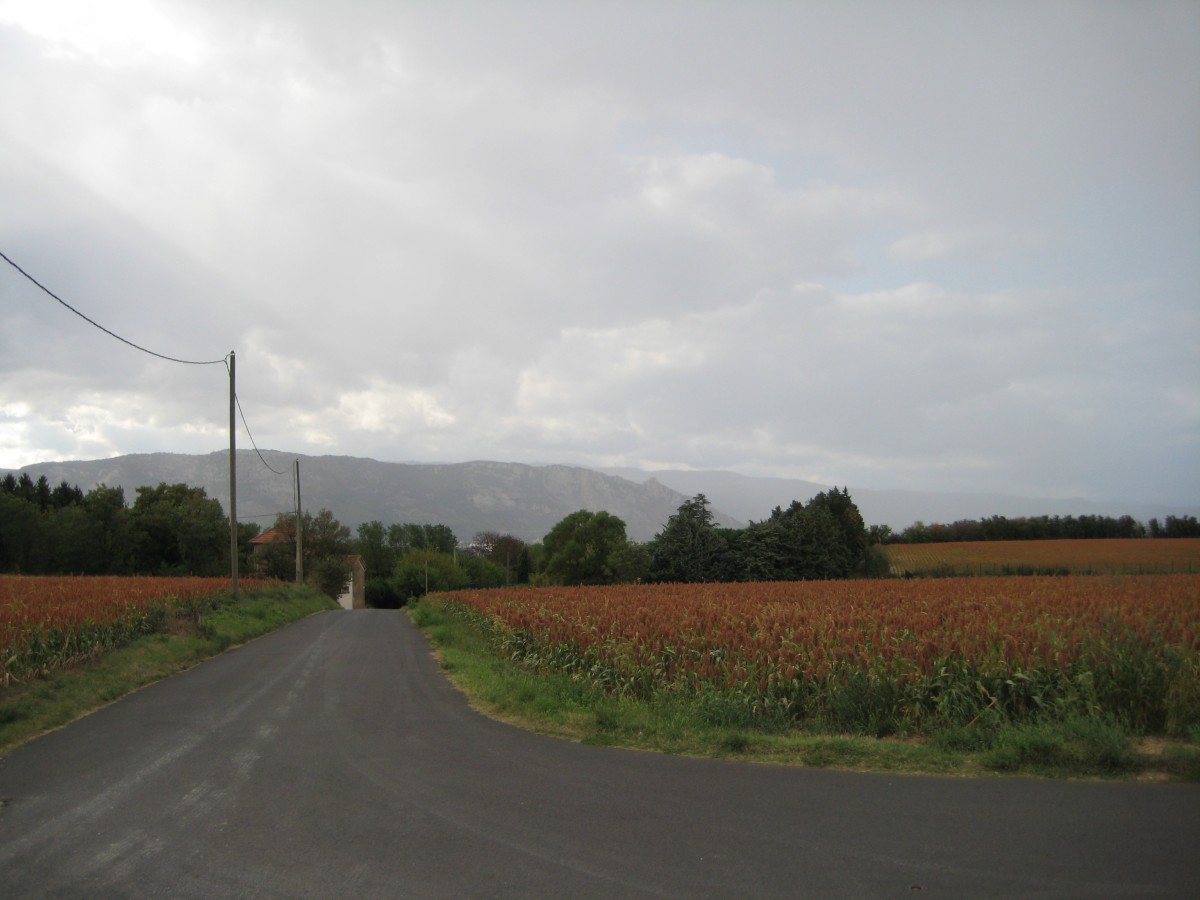 The coach drove through the night and arrived at the ferry terminal in Calais early the next morning. There were lots of coaches waiting to get on, so we had a longer wait for immigration. The ferry crossing is only an hour and a half, and our drop off point in Newport Pagnell was only a few hours from Dover.