Posted on September 1, 2017 by vicki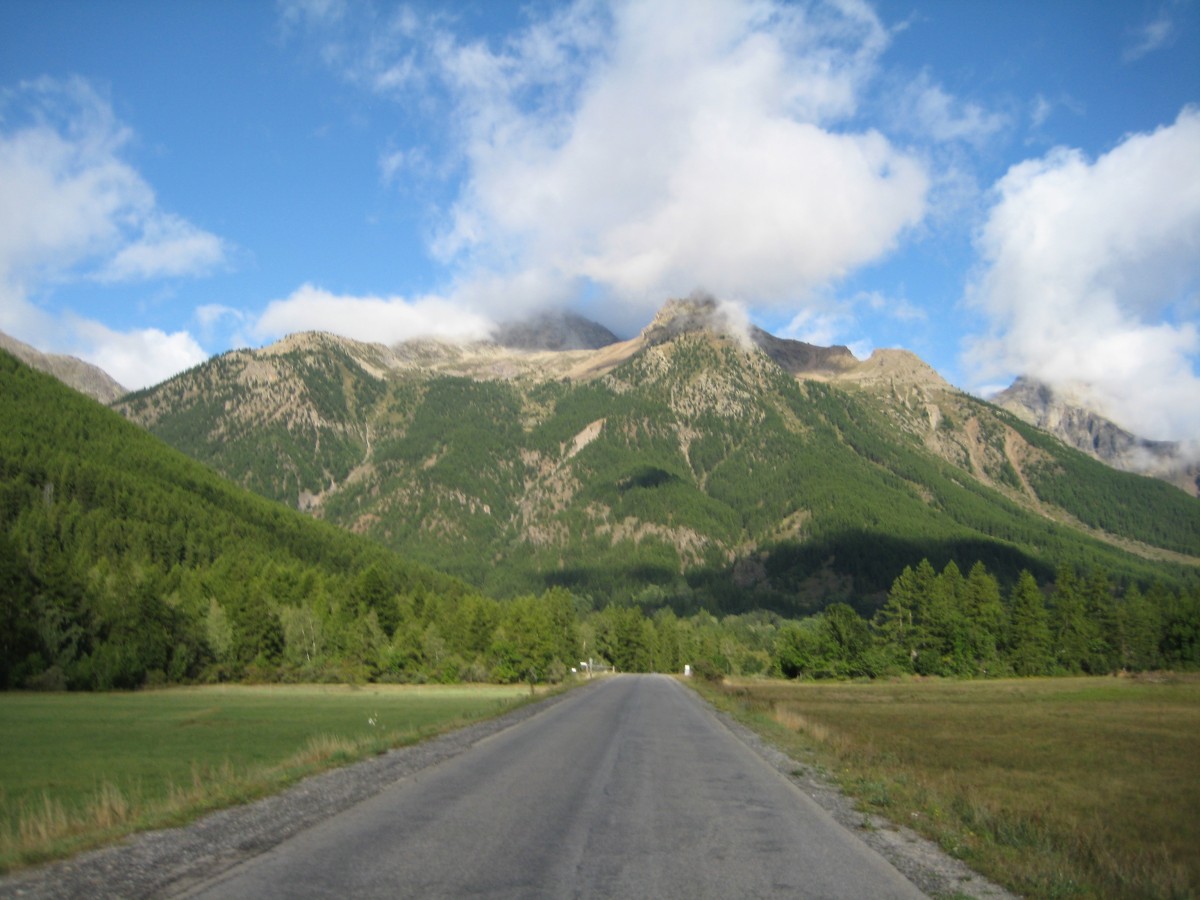 The rain stopped in the morning so we packed up, ate some fromage for breakfast, and started on the col du Lautaret. The morning was very cold (our breath was fogging in the air) so our muscles didn't warm up, making even the gentle 4-5% gradient feel quite difficult. This was the only time my back actually hurt while riding. It was only about 12km and 600m of climbing to the top from where we camped. We could see a few glaciers and snow on the peaks, though it was a bit cloudy.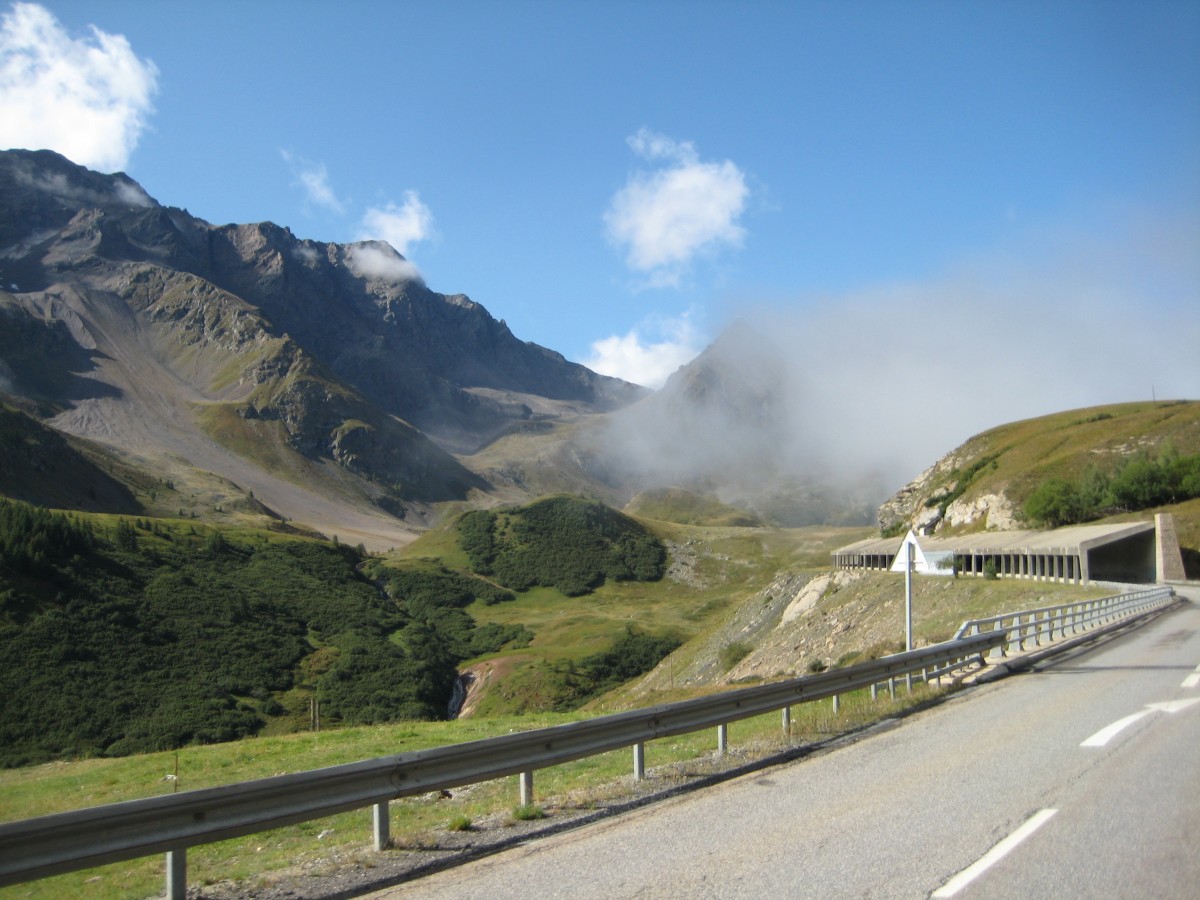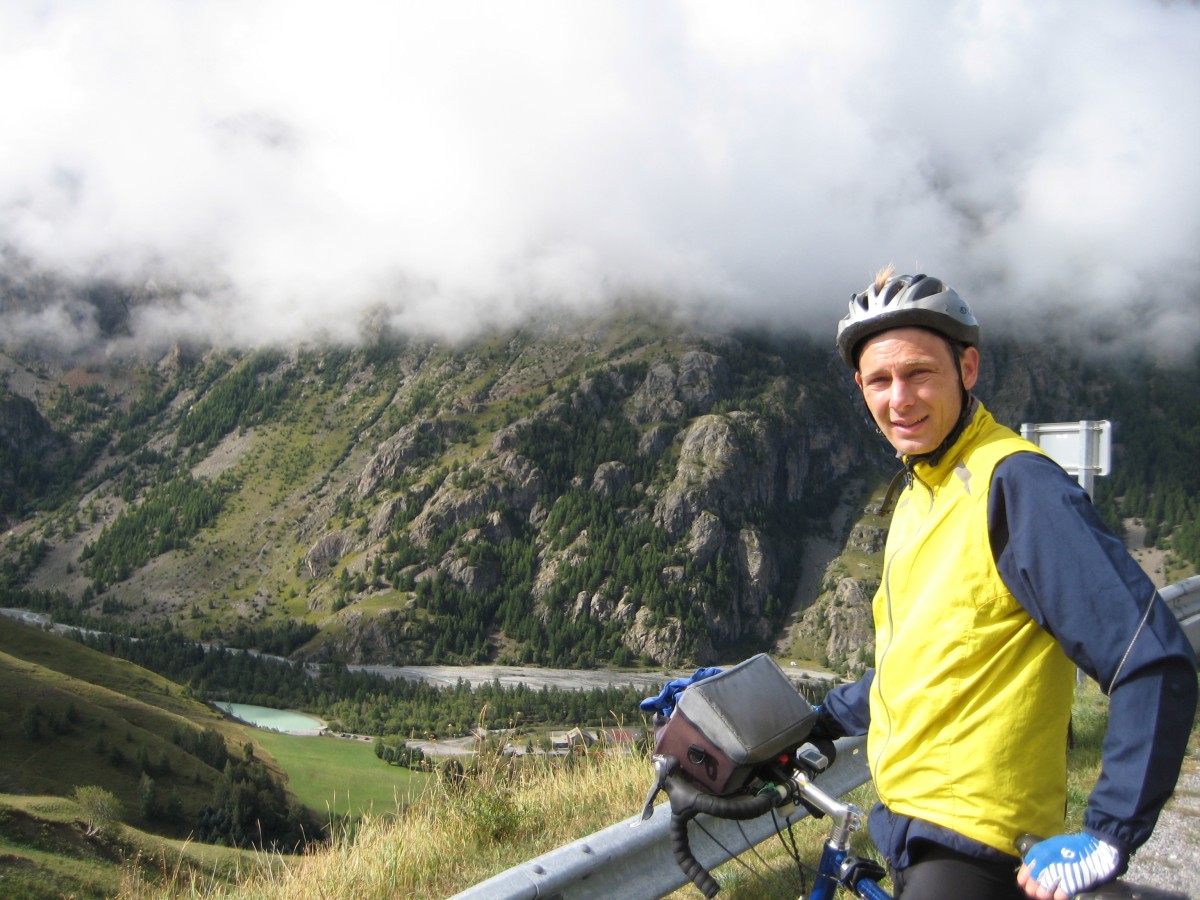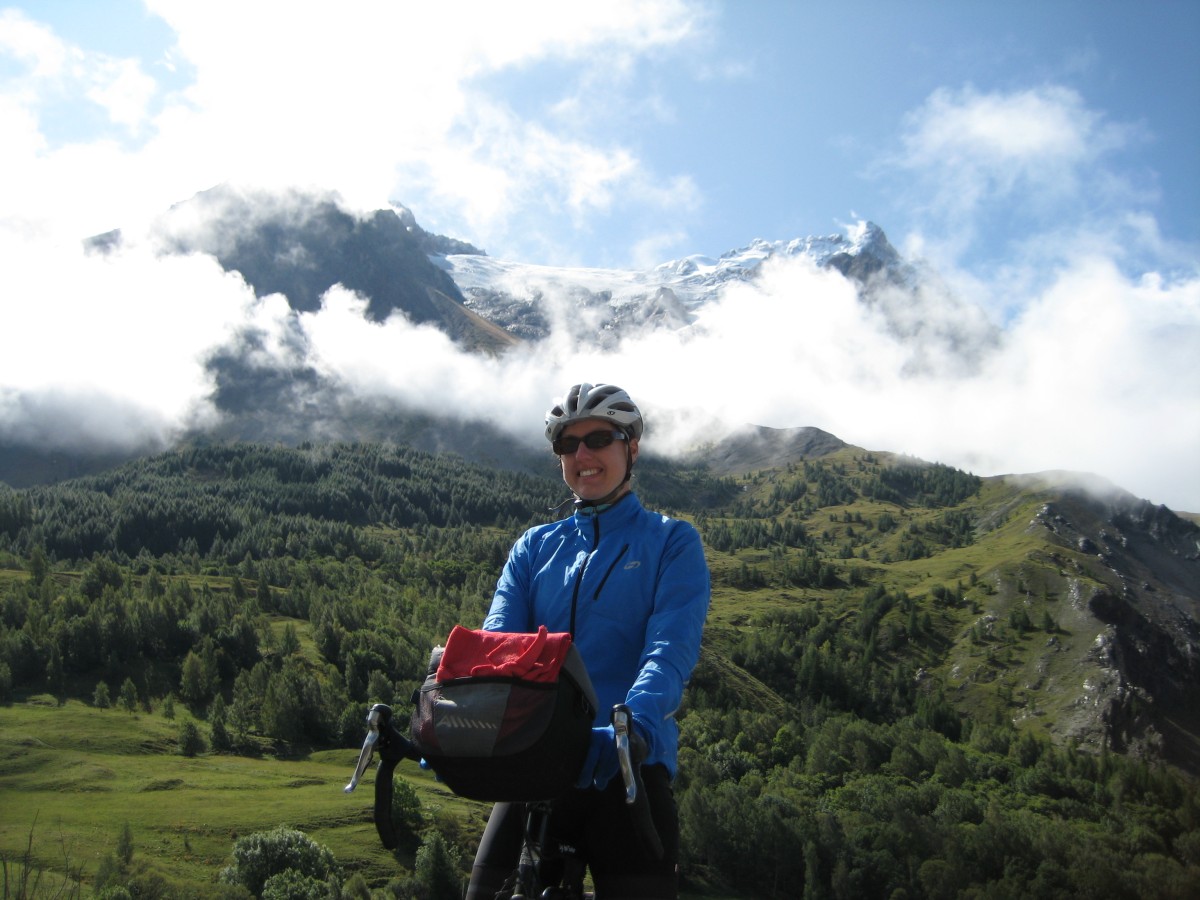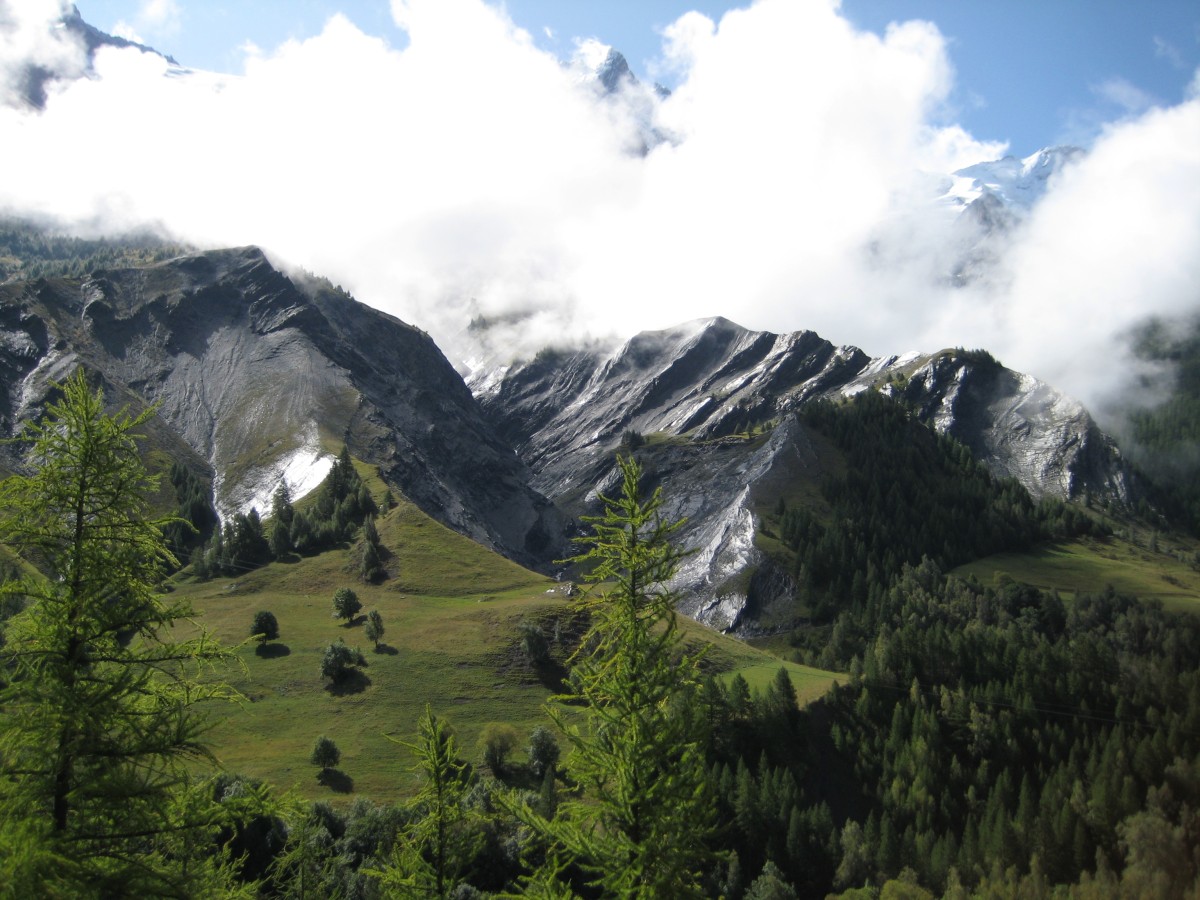 We had an incredibly scenic but also chilly descent. The sun was out between the clouds, and we could see the snowy peaks at times as well. We stopped at Villar-d'-Arêne to warm up with coffee, and buy bread from their little general store. Then we also stopped at a bakery in the next village and bought quiche, stopping next to a waterfall a little further down to eat (hidden bacon strikes again!). The Chambon tunnel on the main road was closed to traffic, so all vehicles had to take the detour over the other side of the lake that would probably normally only be used for bikes. There wasn't too much traffic though, and we got great views across the lake.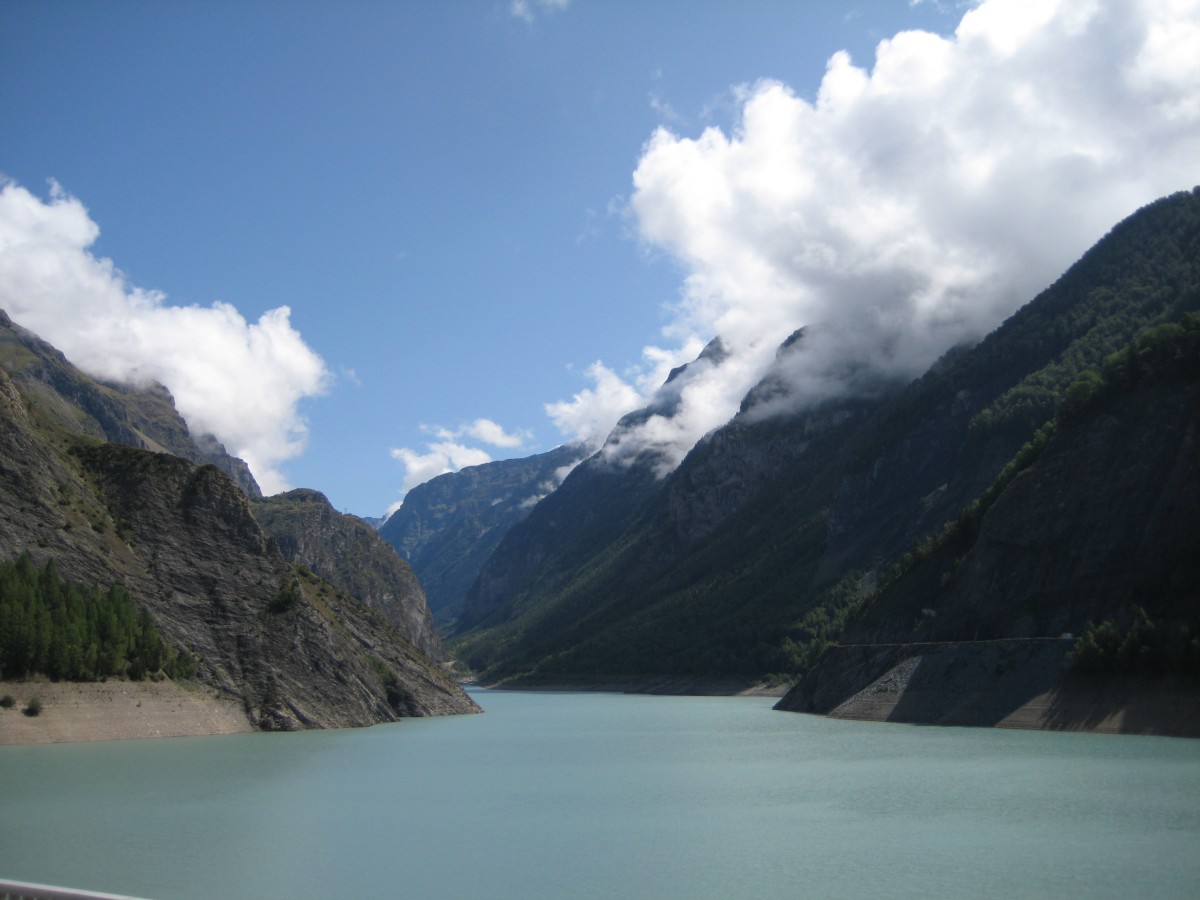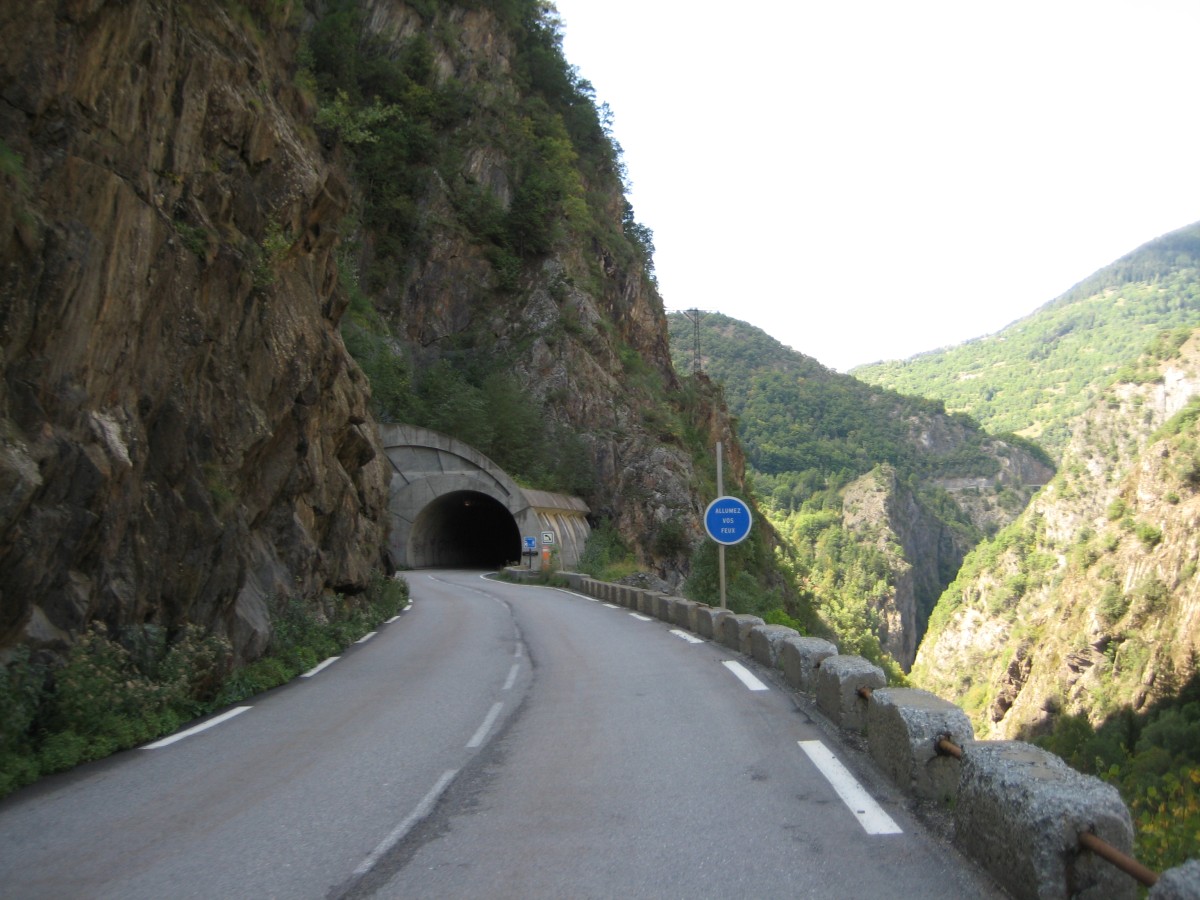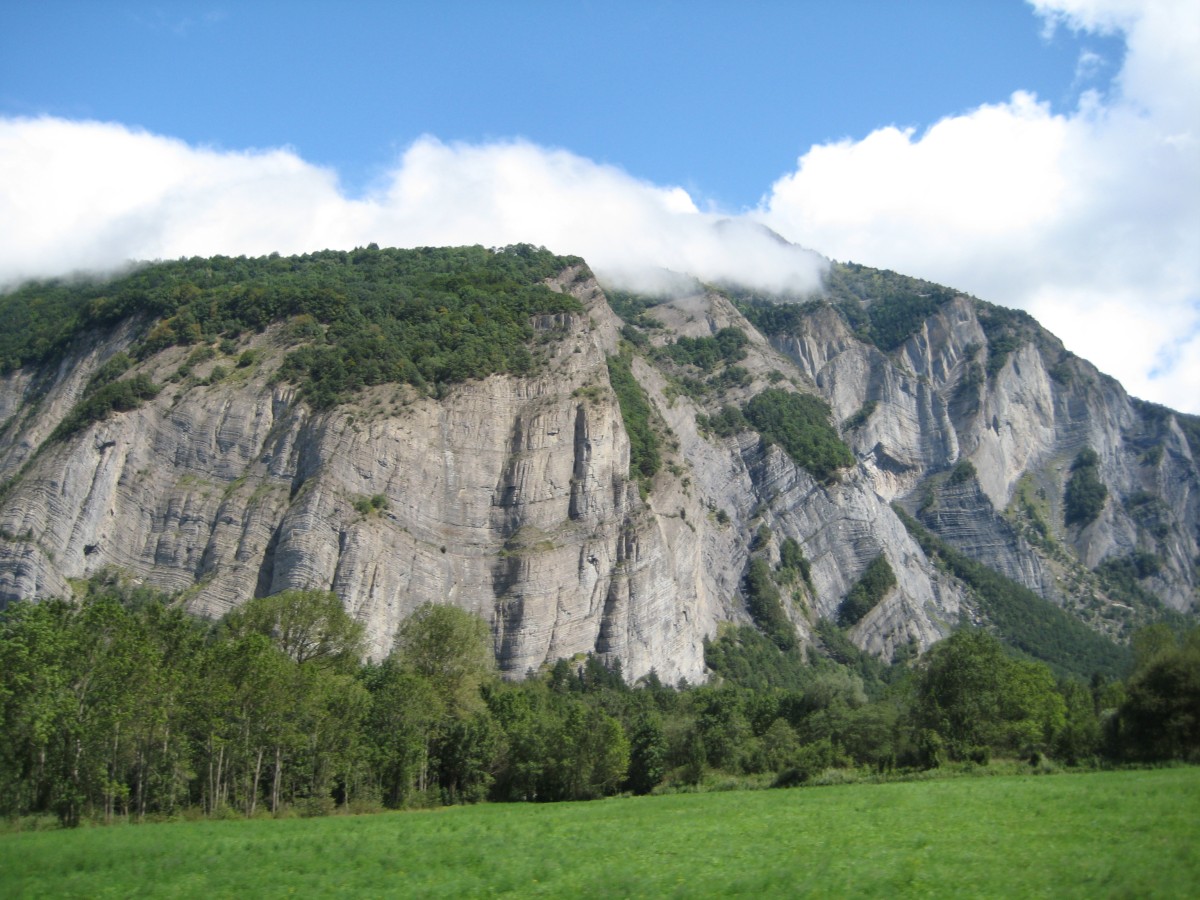 From here we were on the main road most of the way to Grenoble. We rode past the turnoff to Alpe 'd'hues with only a little regret that we didn't have time to ride up - but rain was forecast for the afternoon and some pretty nasty clouds we rolling in. We tried to ride along the main road as quick as possible, because rinding in that kind of traffic is not fun. At least the road was downhill. We rode into the rain clouds and got quite wet, and then Rodney got a flat tyre. The rain stopped though (or we rode out of it), and he got the tube changed pretty quickly.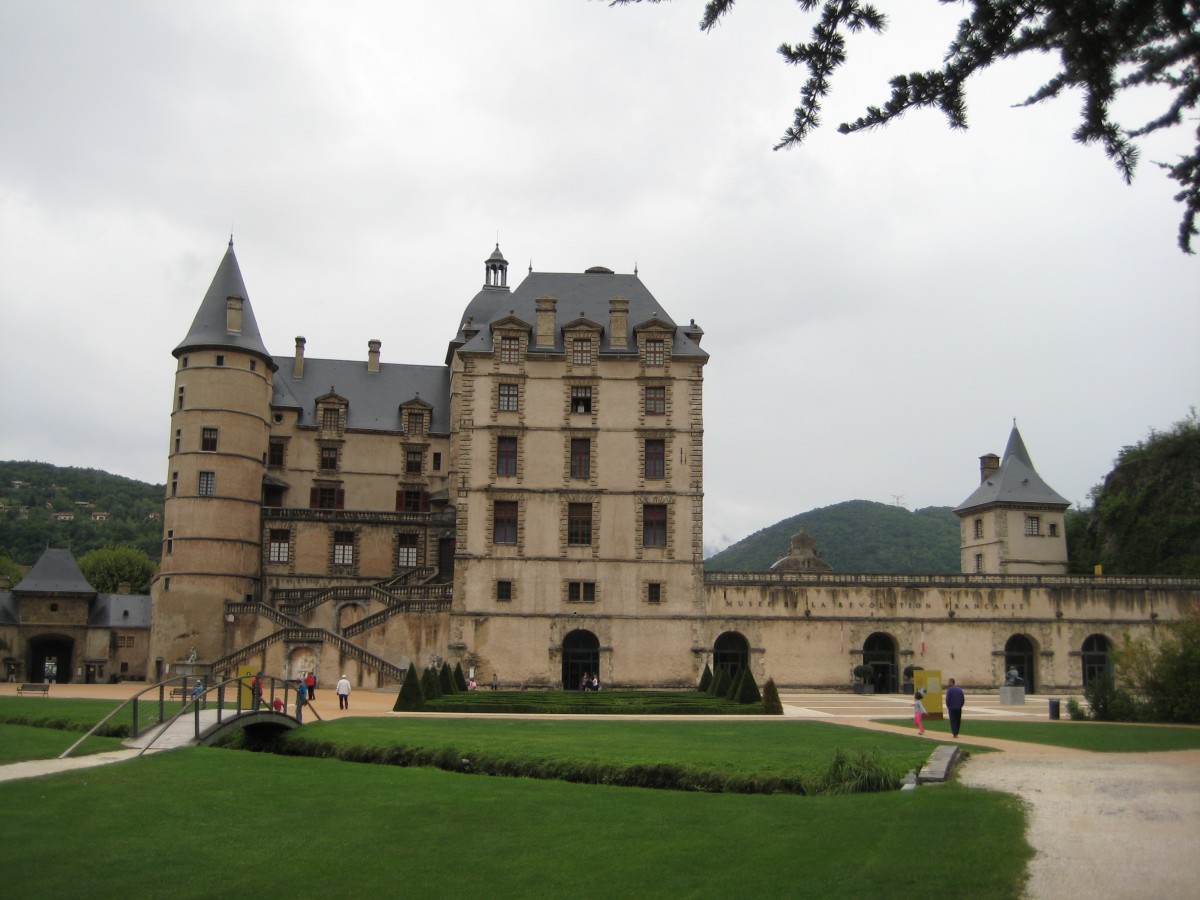 We stopped at Vizille, just outside Grenoble, to look at the chateau and its grounds. This was the site of an important assembly that effectively launched the French Revolution, and the castle now houses a museum of the revolution. We had a quick look through then continued on towards Grenoble.
As we got close to the city, we were able to get off the main road (which becomes a motorway) and take a smaller road in. We crossed over the river and found the camping, getting everything set up before the evening rain.