Posted on August 25, 2017 by vicki
We had a short stretch in the main road heading north first thing. We stopped at a bakery along the way to pick up morning tea for later - due to its location it seemed to attract a lot of truckers. We turned into the Vesubie gorge, where we had a lovely quiet and winding road through the shady canyon, the soothing flow of water next to us the whole way. The uphill gradient was very low. We stopped at a picnic stop to eat the nice vegetable quiche picked out at the bakery… which turned out to have ham pieces concealed underneath. Oops.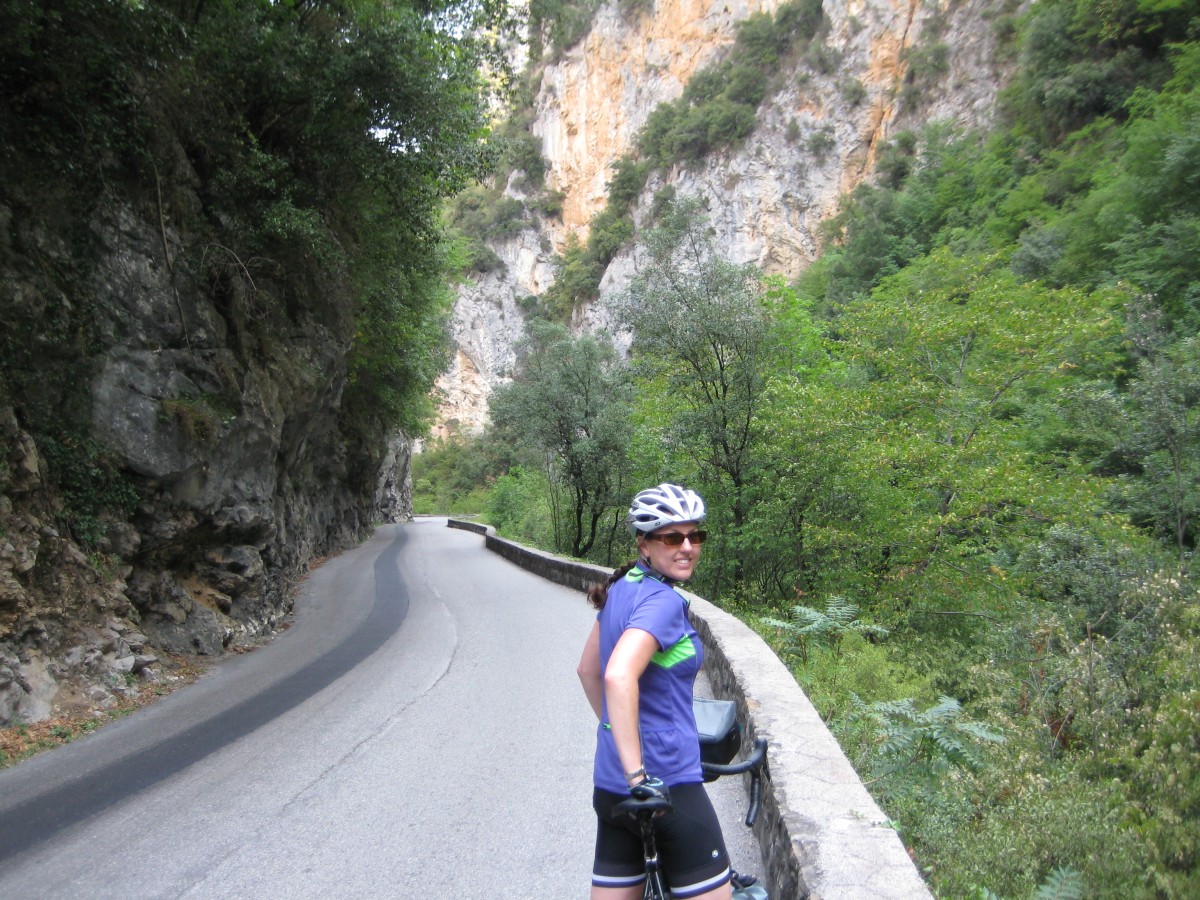 Shortly after the town of Dantesque, we turned off toward to Col du Torini and began the climbing in earnest. The mountains seem to mainly run in huge north-south columns - whereas we were travelling in an easterly direction. So we had to get over them somehow, which this day meant riding diagonally up through one valley, over a single col, and then diagonally back down through the next valley. But mountains make for more interesting riding and better hills, so I'm not complaining!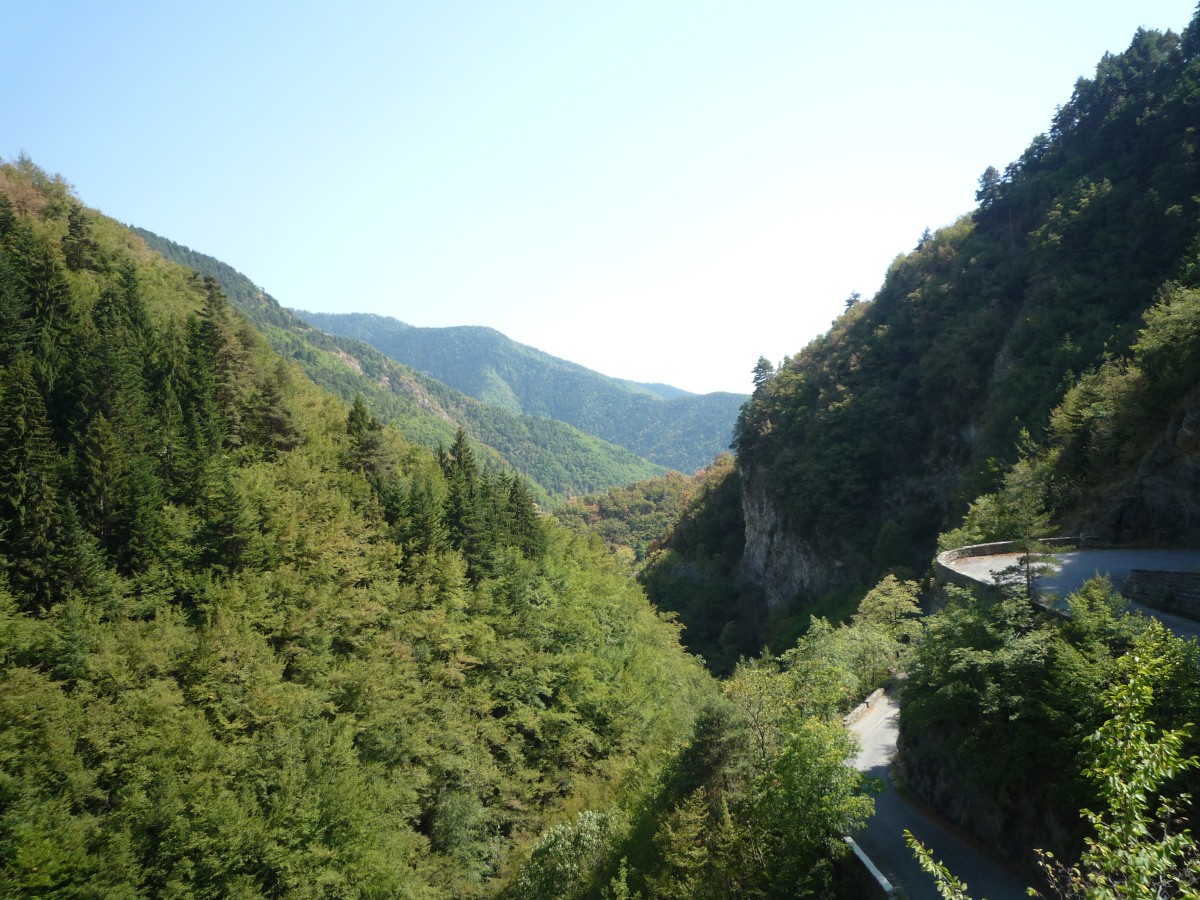 This was our first +1000m climb of the trip and we took it slowly. There was also no traffic, apart from a few motorcyclists. There were other cyclists out on training rides too, riding past us with ease. We made it though, and then had a nice long descent all the way to Sospel, where we would camp for the night. Along the way, in Moulinet, we visited a small chapel - you accessed it by climbing stairs and then crossing a dedicated walkway over the road.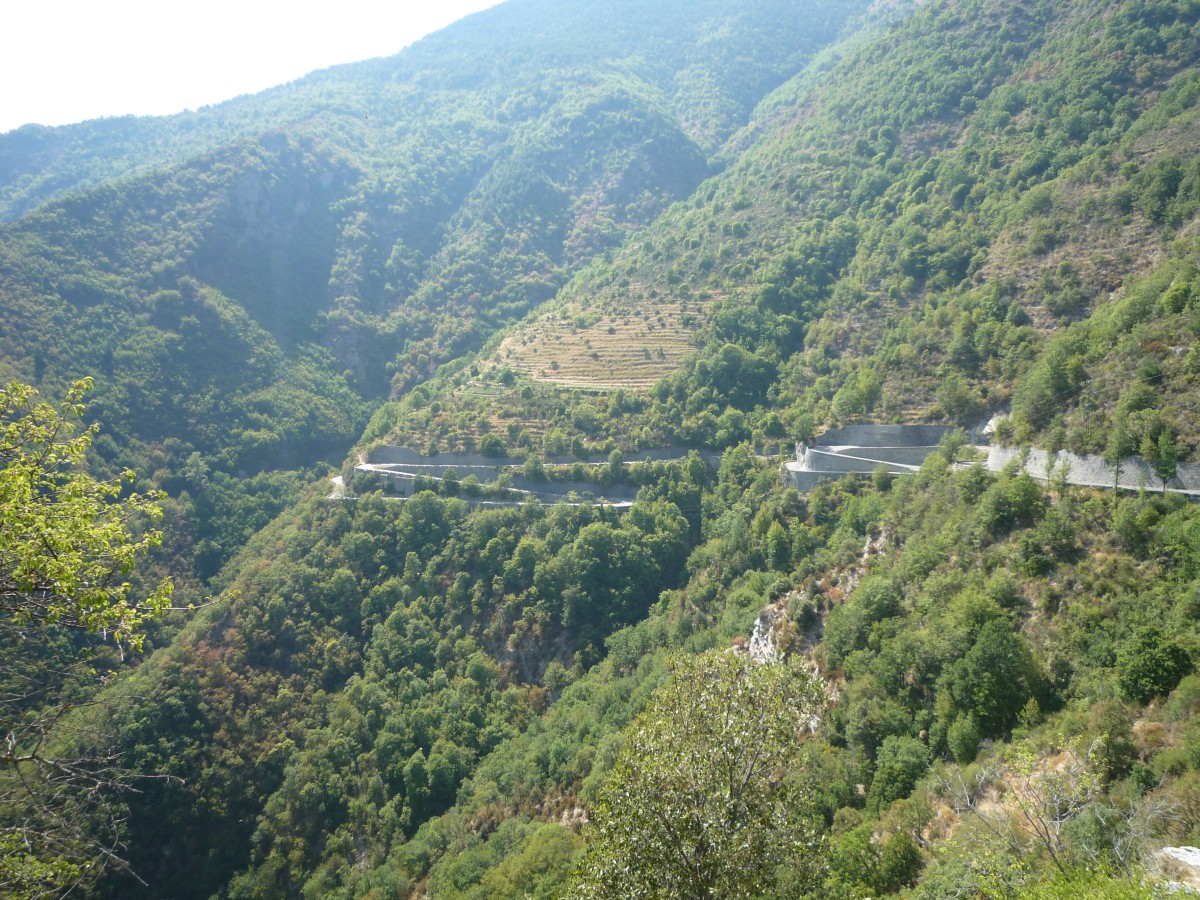 In Sospel we made for the municipal camping. It was good value and right in the centre of town. Most of the campsite was taken over by equestrian folk who were taking part in a horse fete in the neighbouring field for the weekend. After six days of riding we were ready for a day off, so we booked two nights.
Sospel seems to be best known for its mediaeval bridge which was mostly destroyed in the second world war (and rebuilt). There is also a bunker in the side of one of the hills - the region was part of the front line against Italy. Otherwise, there isn't much happening in the town. We passed most of our rest day sitting on a bench by the river watching the world go by, and eating our way through the various offerings of the patisserie. We watched a little of the horse show (less said the better), and were kept up late by horse people partying the night away at camping. For what I'm sure were excellent reasons, the smithy decided to fire up at 11pm - the rhythmic sound of an anvil hitting steel sounds a lot like a frustrated camper trying to hammer in tent pegs… except it goes on for much longer…