Posted on August 27, 2017 by vicki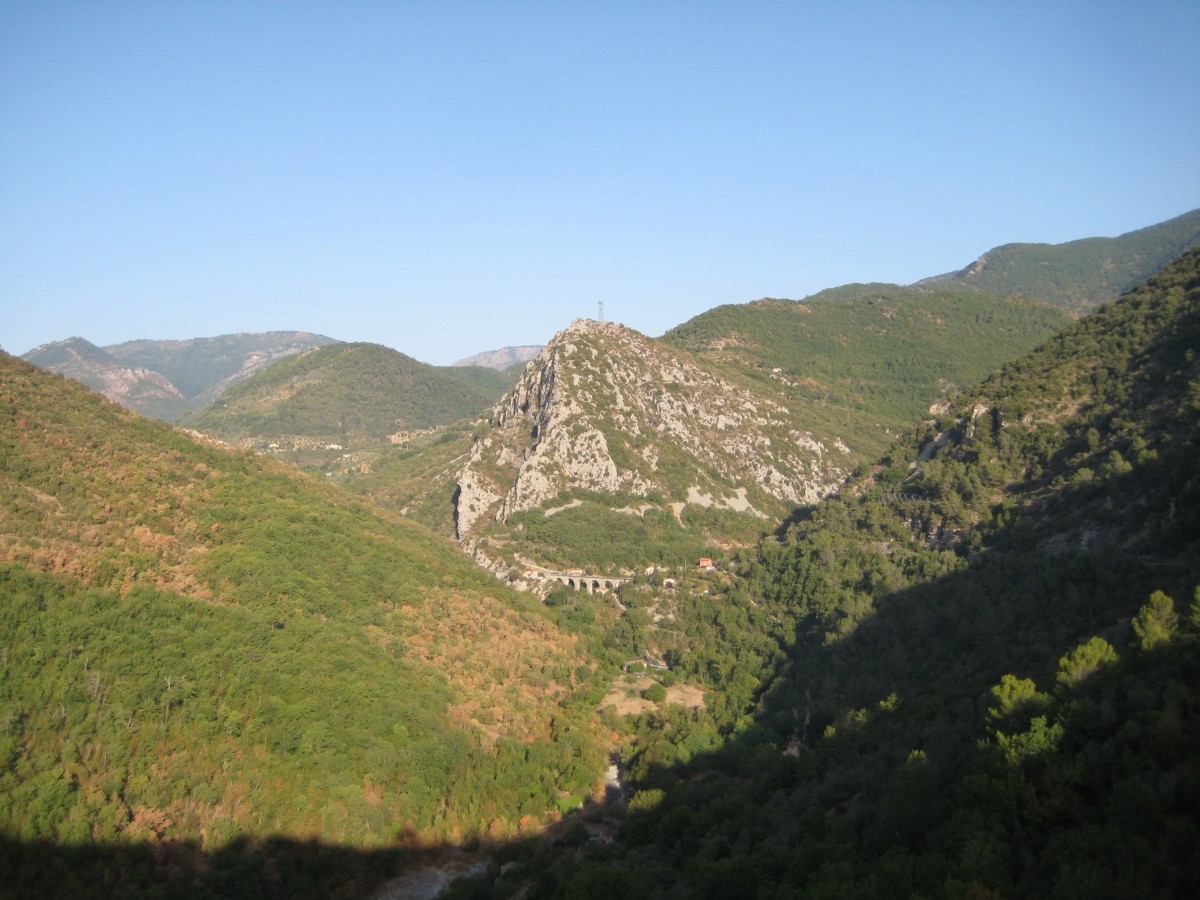 Woke up excited despite the disturbed sleep - we were going to Italy today! Stopped in town for a final raid on the excellent patisserie and ate our pastries by the river. We were entering Italy via a pass in the hill. I was expecting a bigger climb, but the col was only around 440m. Once in Italy we had a long descent on the main road all the way to Ventimiglia on the coast, including some long tunnels.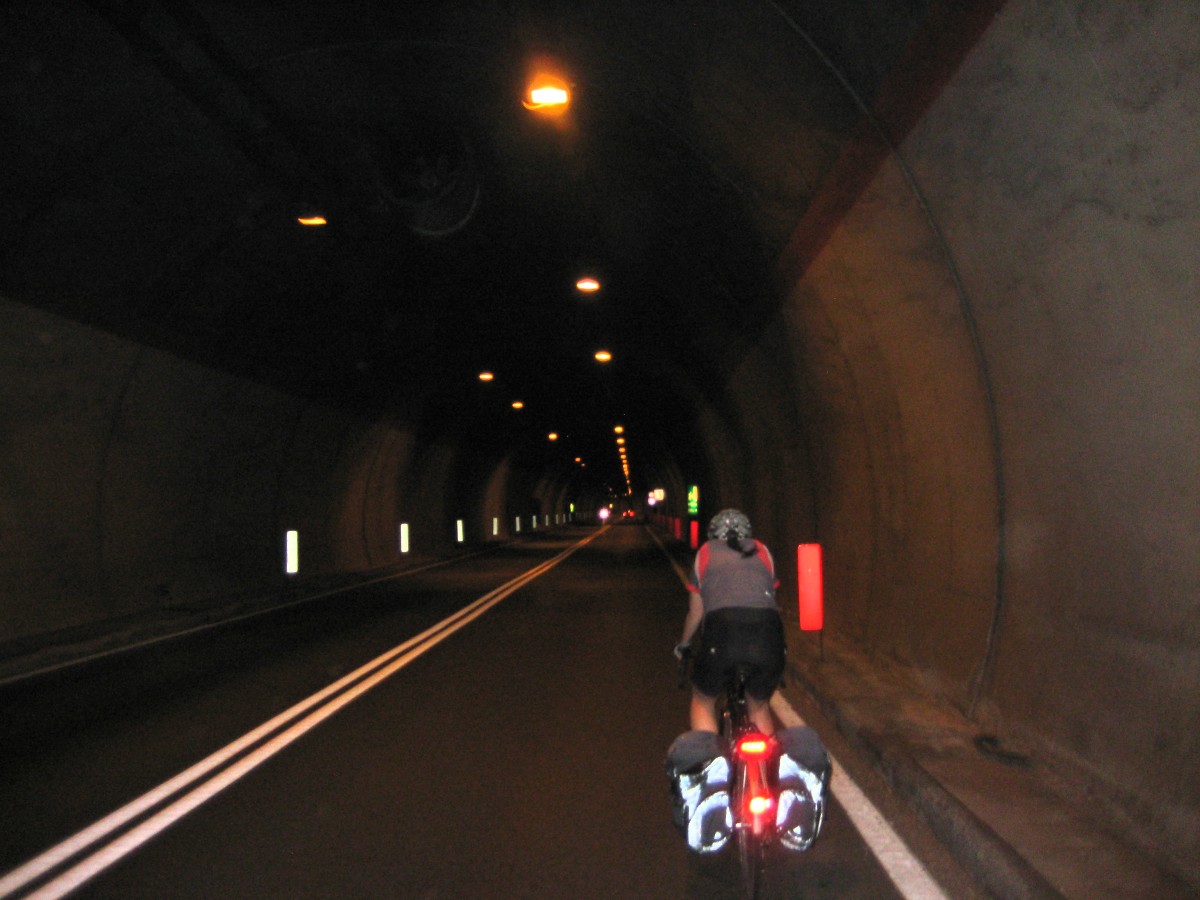 We rode straight through Ventimiglia towards San Remo until we hit the dedicated coastal cycle way that begins at Ospedaletti. Enjoyed a nice cappuccino (it was still morning!) before pressing on. The cycle route runs for 24km along the coast to San Lorenzo al Mare, entirely flat whereas the road goes up and down along the cliffs. It was hot and sunny and the Mediterranean looked inviting. We couldn't manage a swim though - many of the accessible beaches (in between marinas) were private, and there was nowhere to change or safely leave our bikes. We enjoyed the views though.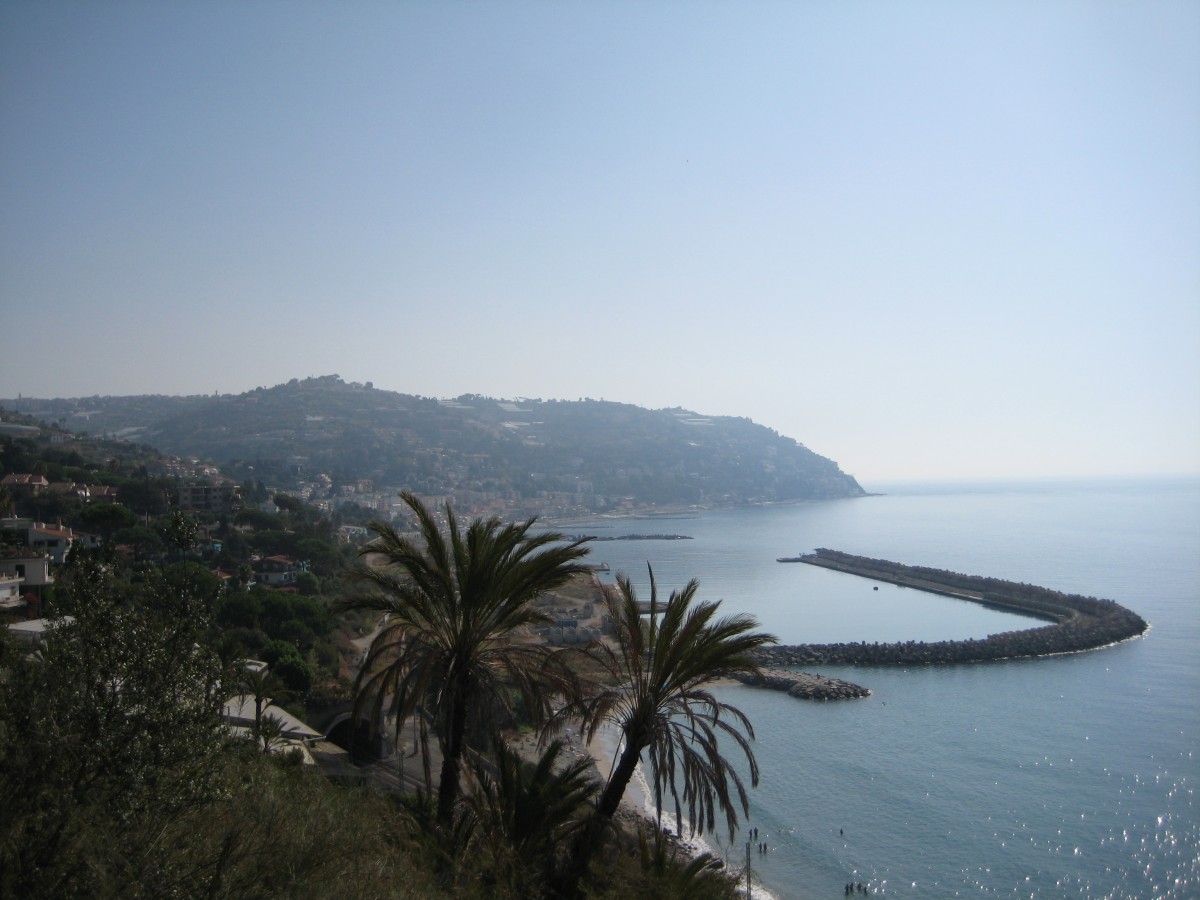 Once the path ended we were back on the road into Imperia. Here we shopped at a big supermarket, where we met a young guy from Guinea trying to raise the train fare to get to Torino. We got a little lost trying to get out of the city, but eventually made our way out to the north. There aren't so many campings in Italy so we still had a long way to ride to our chosen stopping point at Nava.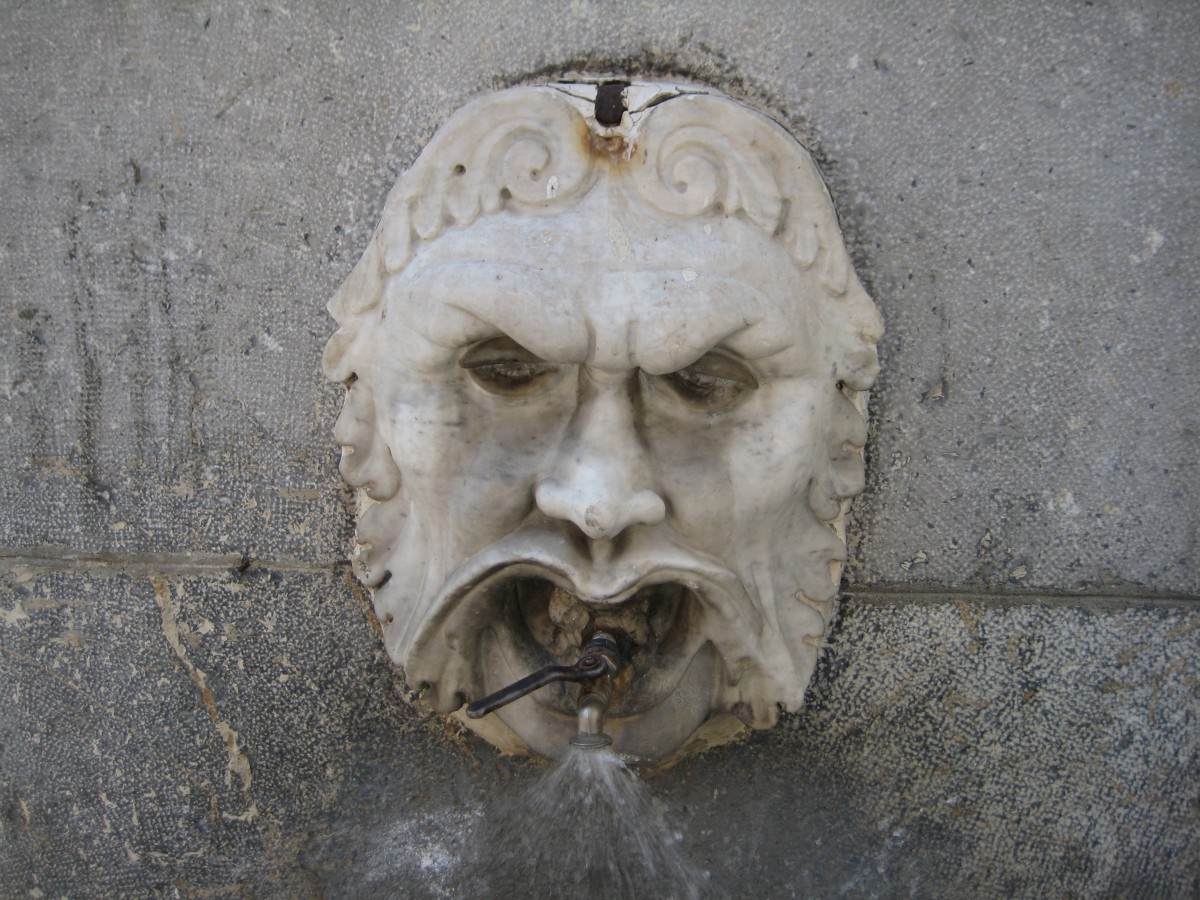 We were on quiet roads riding through olive groves in the hills. Italy was even hotter than France. Every time we got to a village (all gorgeous, all on the side of the hill), we would refill our bottles from the tap in the square (usually by the church), and wet our heads. We worked our way up to Colle San Bartolomeo at around 690m, after which we lost most of it again descending to the town of Pieve di Teco. We stopped for espresso, and the town was having an enormous bric-à-brac sale, so we pushed our bikes down the main cobbled pedestrian street to have a look.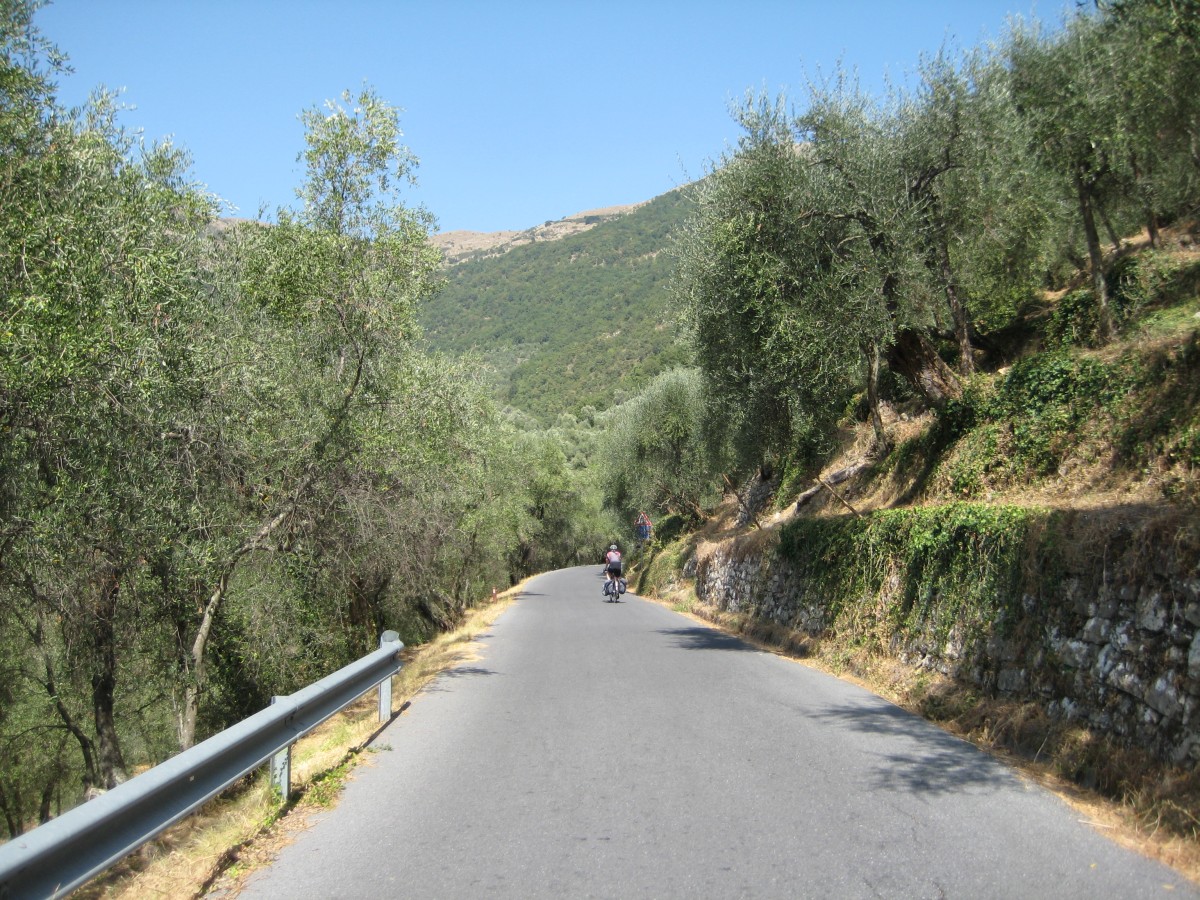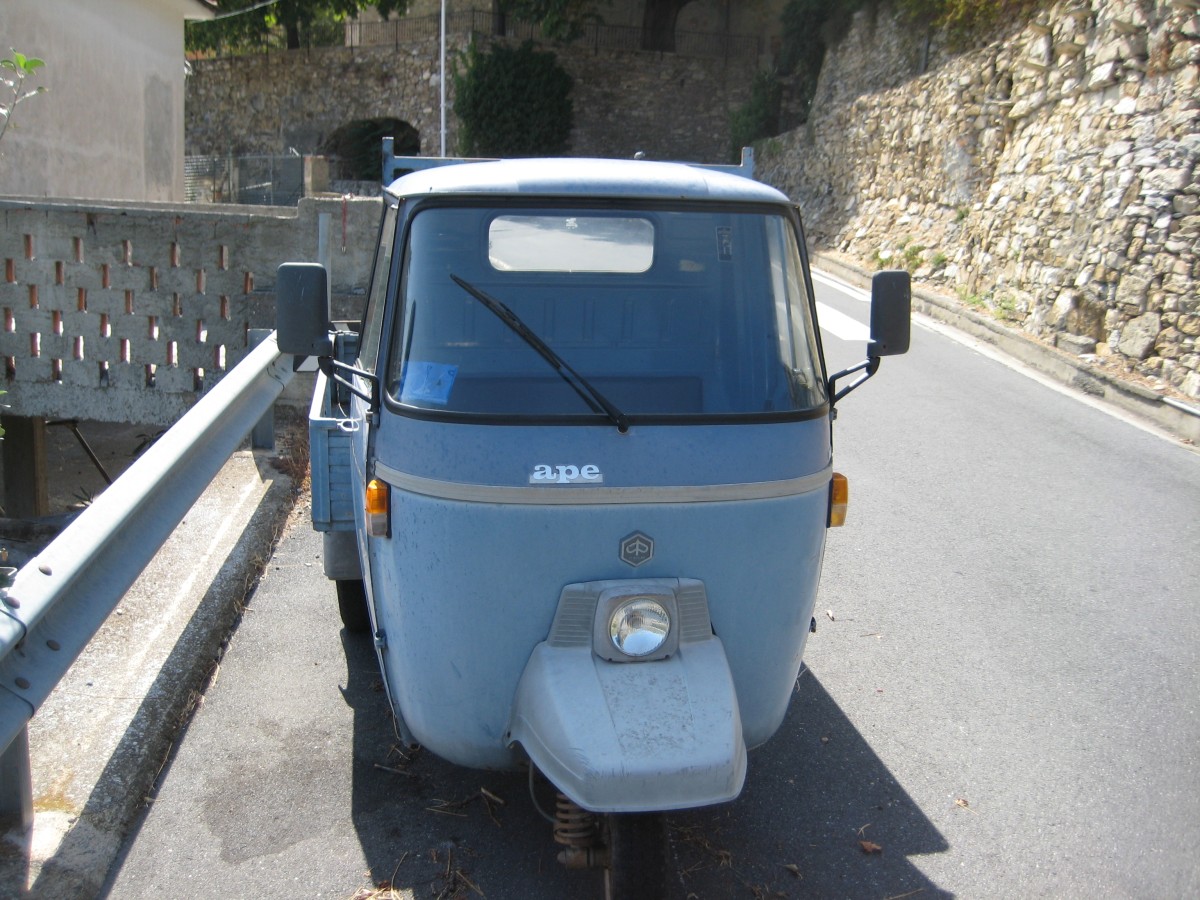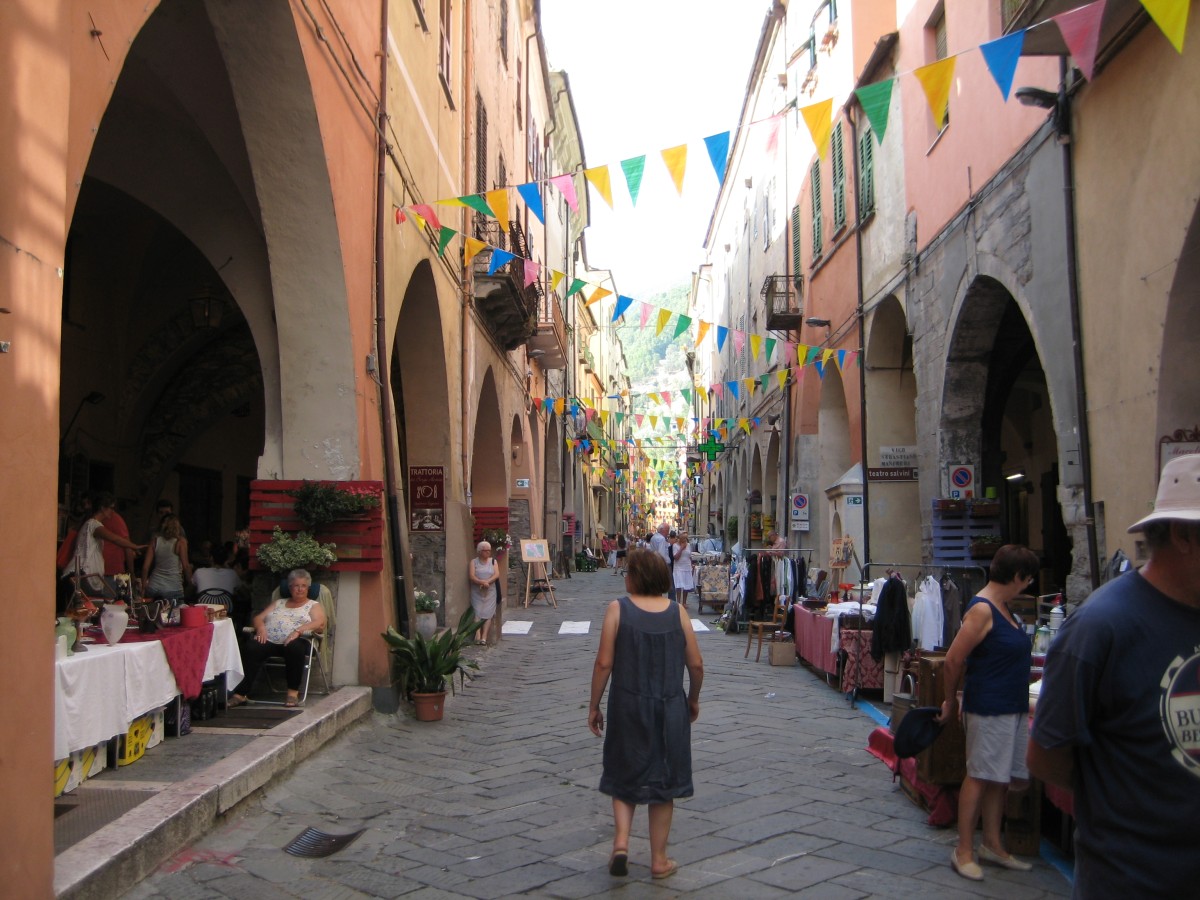 It was getting later and we still had a fair way to go. The late afternoon and early evening ride up the Colle di Nava was very pleasant - much cooler and all of the villages appeared at their best in the slanting lights. Even at the is point we could just about see to the ocean looking back the way we had come. Still, we were happy to make it to Nava. We thought the camping was closed but a lady took our money and pointed us to a spot (hopefully legitimately - she was living in one of the caravans rather than the house on site). Inadequate language skills had me expecting cold showers only (so hot water was a nice surprise), but yielded more positive information concerning the pizzeria down the road. After very quick showers (it was already after 8pm), we dragged our ravenous selves down the road for an excellent meal of pizzas boscaila and genovese (potato, pesto and green beans!) and thought we may as well round it off with some delicious tiramisu and pannacotta.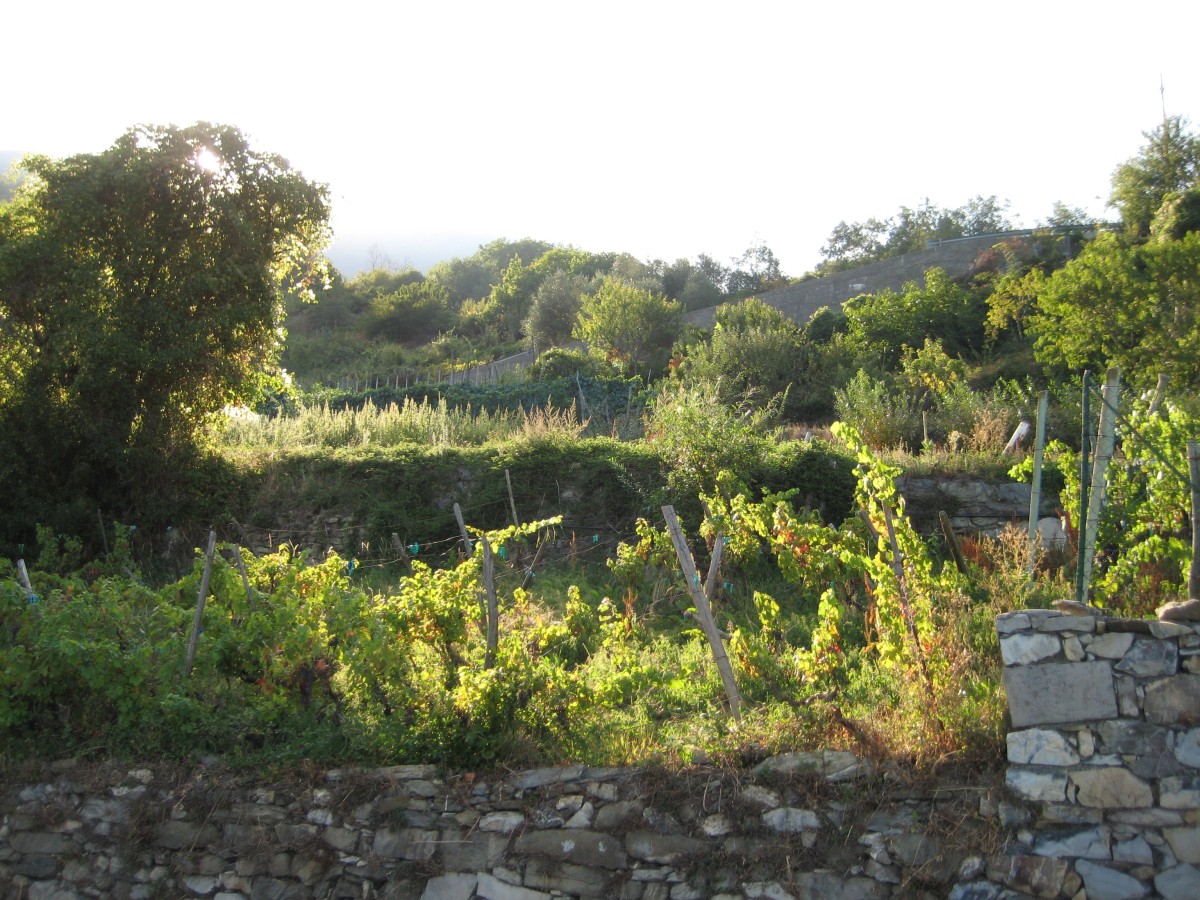 "Are you sure you are including enough 'literary' flourishes?" asked Rodney as I wrote up my daily log while waiting for our food to arrive. "Because if it helps, you descend hills like a wheel of cheese. I think that's a good description." Lovely.