Posted on August 24, 2017 by vicki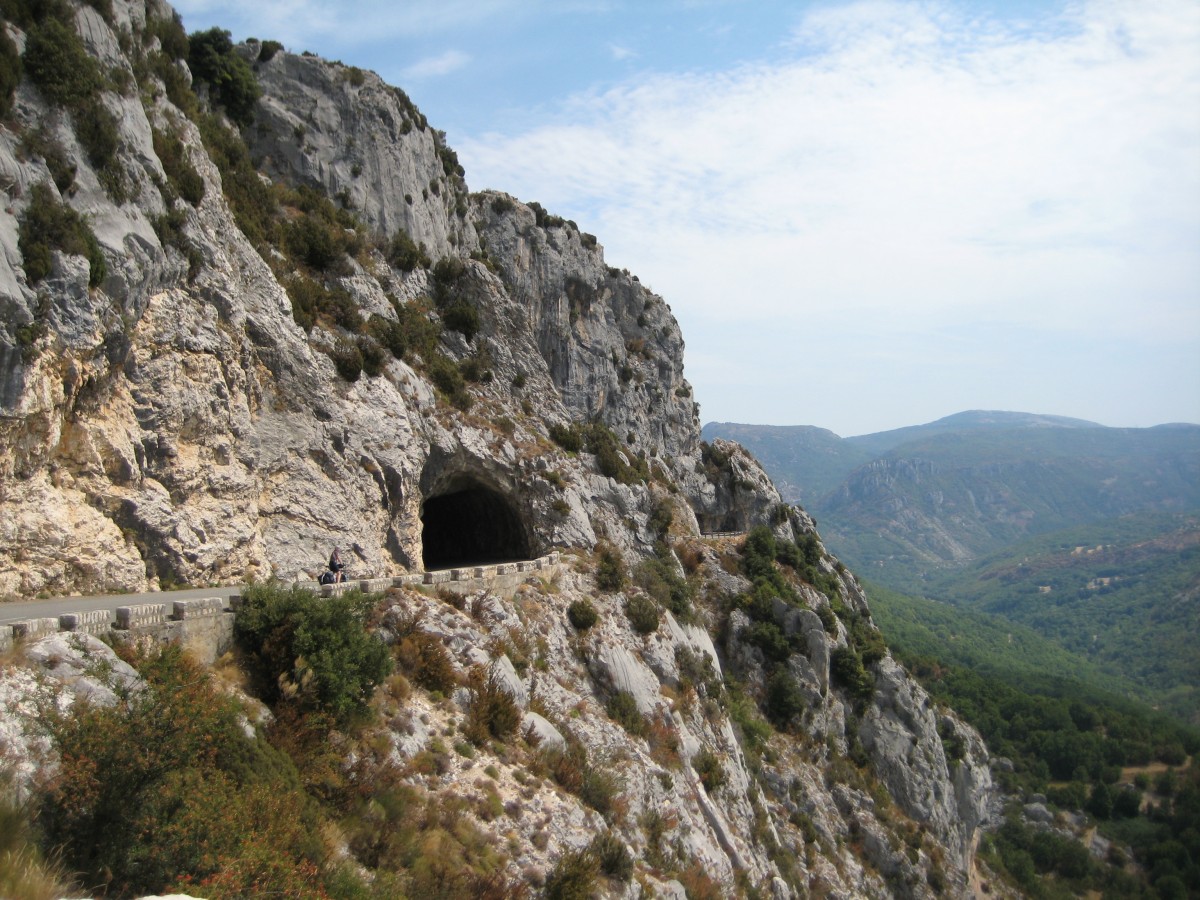 After another camping croissant delivery, we left Castellane via the Route de Napoleon. It's now a larger road, and becomes a motorway at certain stages, so we weren't planning on remaining on it too long. We were pleasantly surprised to find that the particular stretch we rode on was fairly quiet, especially as it involved another hill. On the downhill stretch there were a couple of tunnels, but nicely lit and smooth (I'm not a big fan of riding through tunnels). After about 20km on the main road, we turned east in the direction of Gréolières. This road ran through a valley, climbing very gradually overall. It felt harder to cycle than it should have, perhaps because of the high humidity (a thunderstorm was supposed to come across the region from Nice sometime in the afternoon or evening).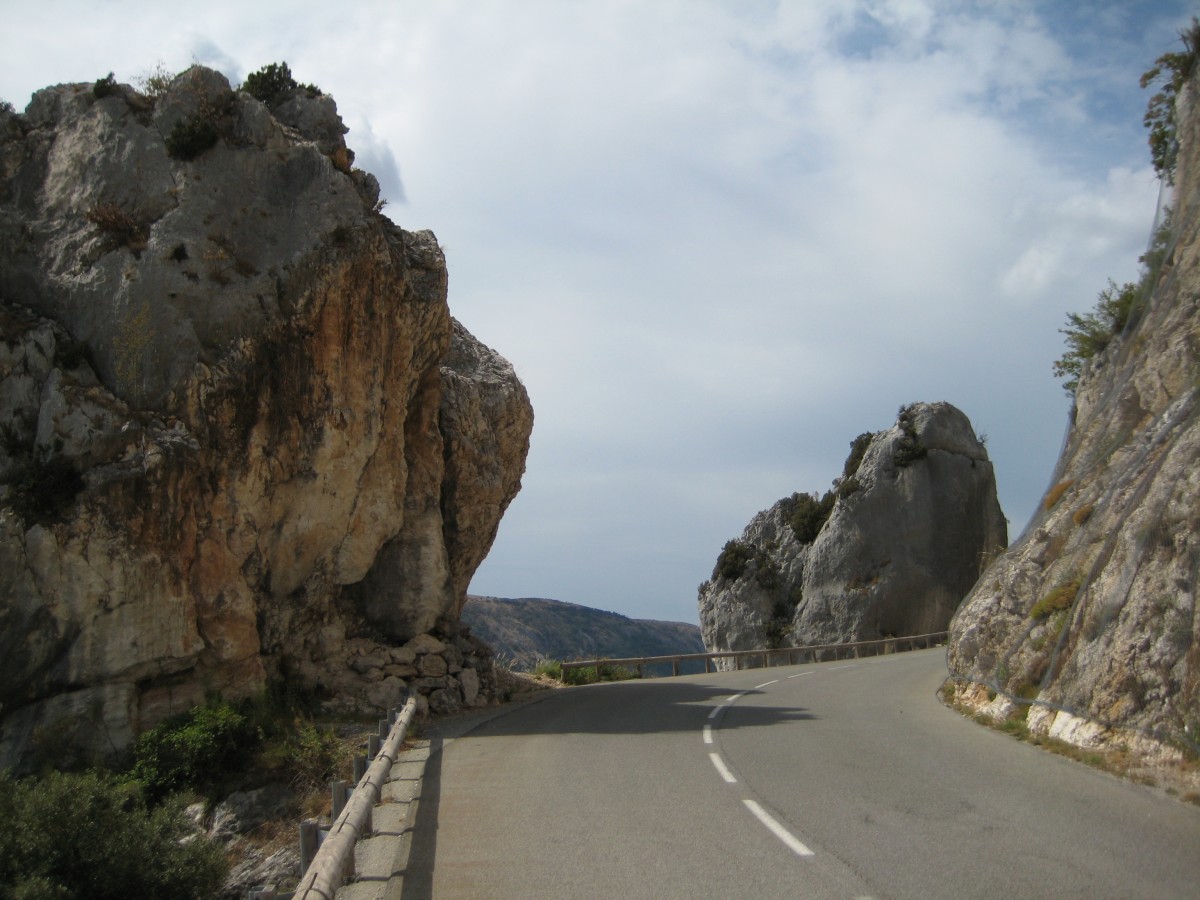 We got to Gréolières - yet another beautiful old stone village on the side of a hill. People were enjoying lunch at various restaurants in the square - we opted for a delicious apple tart from the bakery before moving on (wanting to stay ahead of the weather). We had quite a lot of uphill after this on the way to Coursegoules - large bitey flies were buzzing round (even biting through clothing) but a little lavender oil seemed to deter them. Coursegoule also sits on top of a hill, in the middle of what is basically a desert. We were pretty hungry, so we made our sandwiches in a shaded churchyard in town. While we were eating the weather changed. We hadn't noticed it because the church was in the way, but as we rode out of town big black clouds now dominated the sky.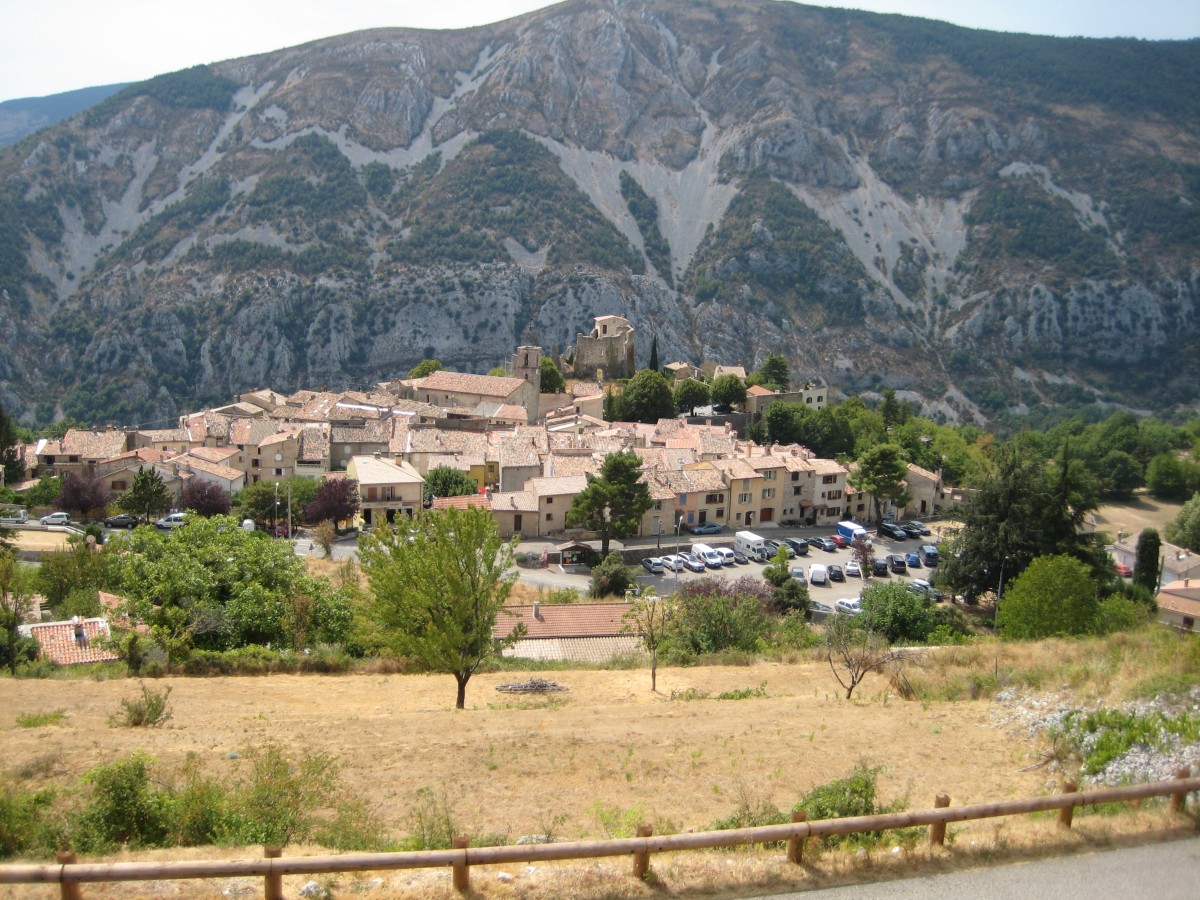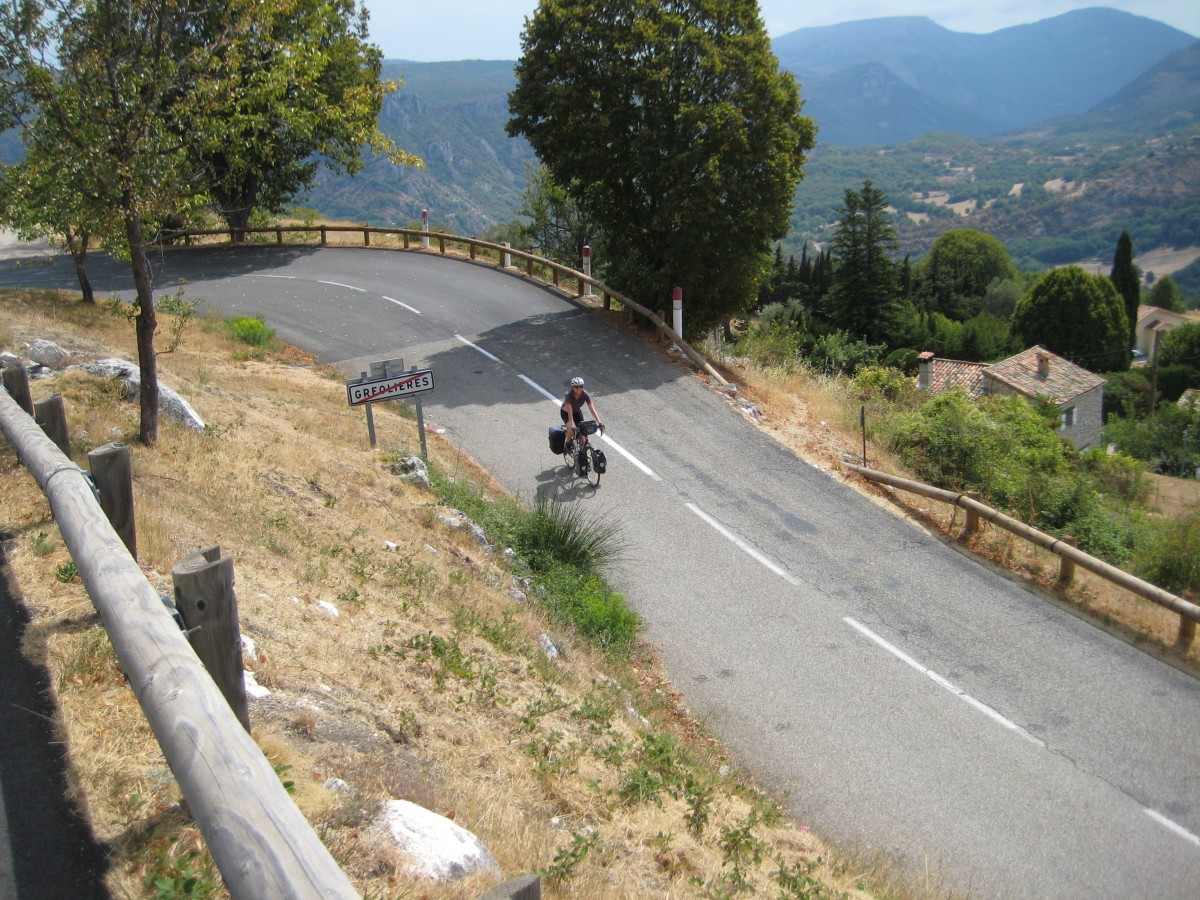 But we were pretty high up at this point, and the rest of the day was all downhill (a LOT of downhill - see the altitude chart). As we descended the clouds were also dropping, but we stayed ahead. We followed nice smooth roads that wrapped around the valley, great views all the way, through Bouton to Le Broc, which looked out over the wide Var valley. The river itself was low, exposing most of the riverbed. We rolled down the hill, crossed the river at the Pont Charles Albert, and rode along the busy road to Saint-Martin-du-Var to shop for dinner. Then we came back to find the camping in La Roquette-sur-Var - it was right next to the main road but otherwise a nice site. The owner told us it hadn't rained in over for months and that night was no exception. We brought our bags under the tent awning in preparation for the rain but all was still dry in the morning.