Posted on September 25, 2011 by vicki
Last night one of the more bizarre running events I've seen was staged in Leuven. Anyone could sign up, and participants had to run a (roughly) 3km obstacle course through the town. We both have colds - Rodney being tougher than me signed up anyway but I decided my talents were better put to use as bag holder and (better than none) photographer.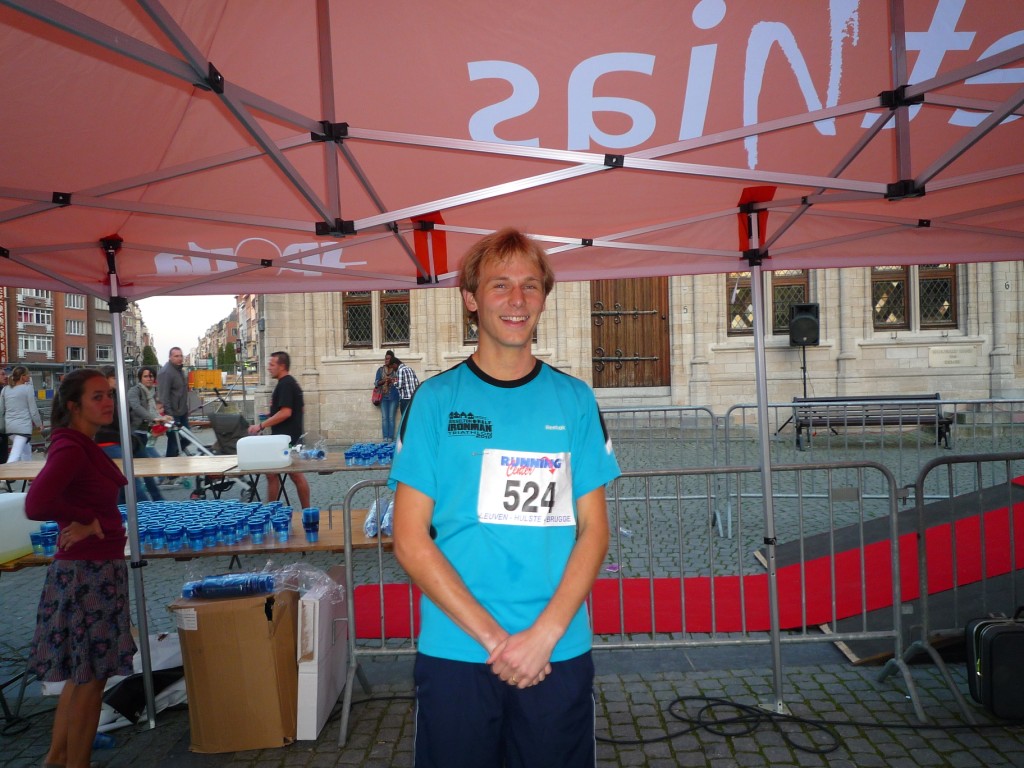 After starting individually in time-trial fashion, the runners were immediately directed through the town hall. Apparently once inside they ran following a roped-off 'red carpet' style path while assorted champagne-sippers looked on languidly.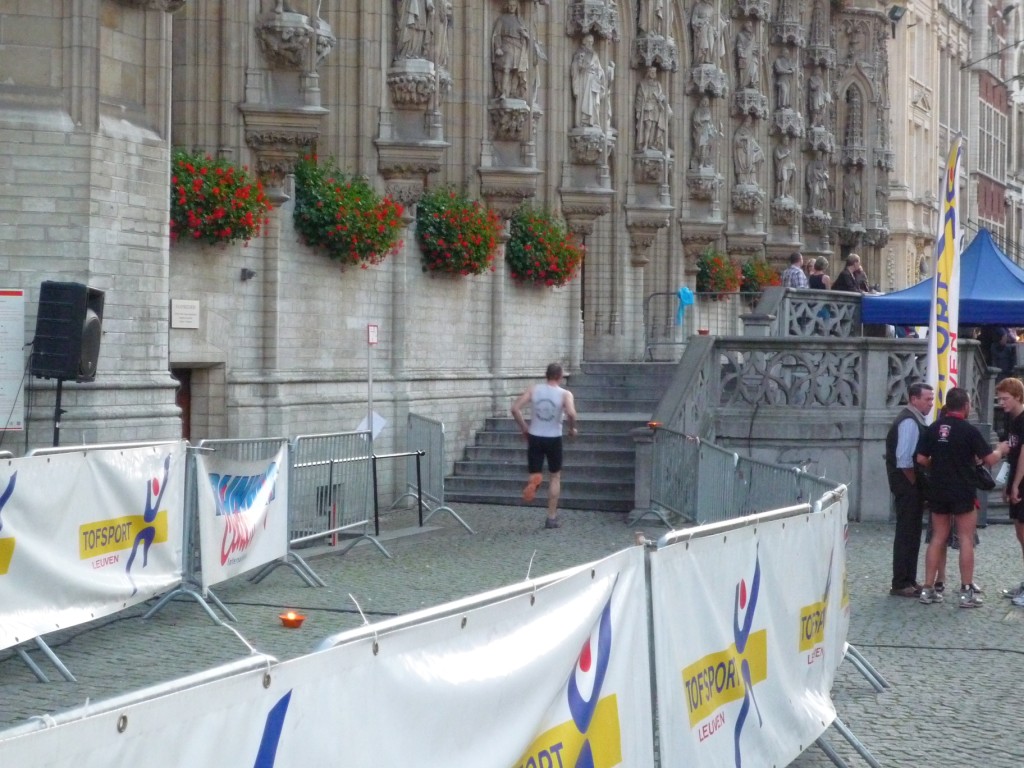 Runners then had to negotiate the cobbles and steps in the old town square, weave through a carefully assembled Stella Artois carton maze that deteriorated somewhat as the night went on, and run through a bus parked in the middle of the square.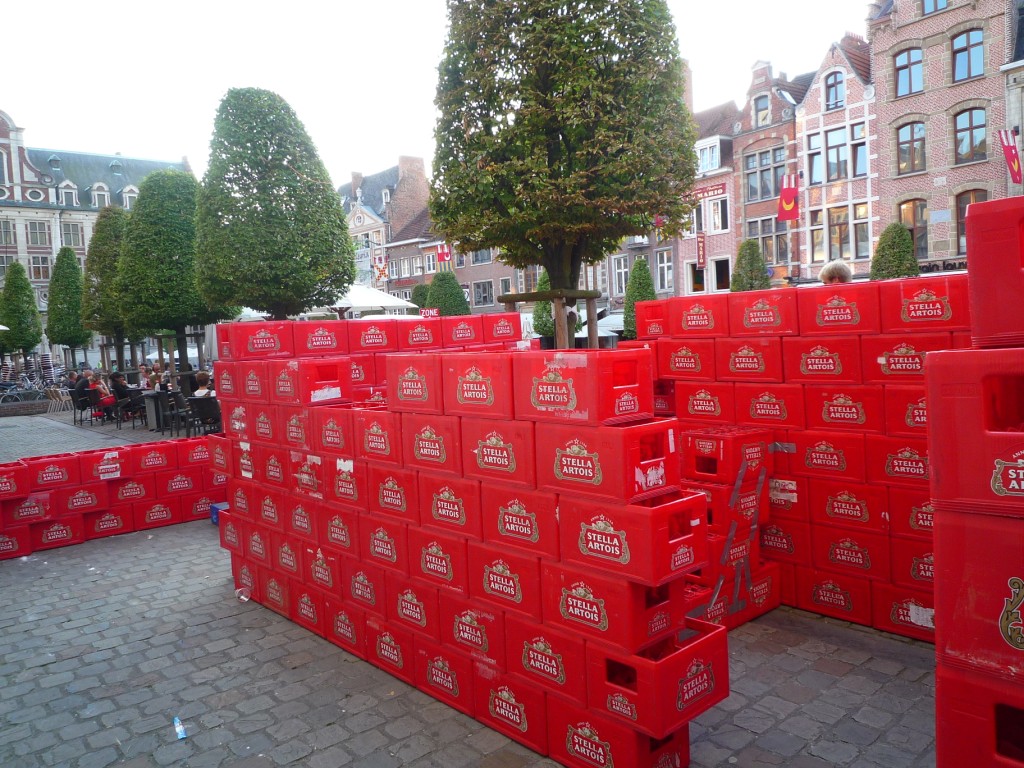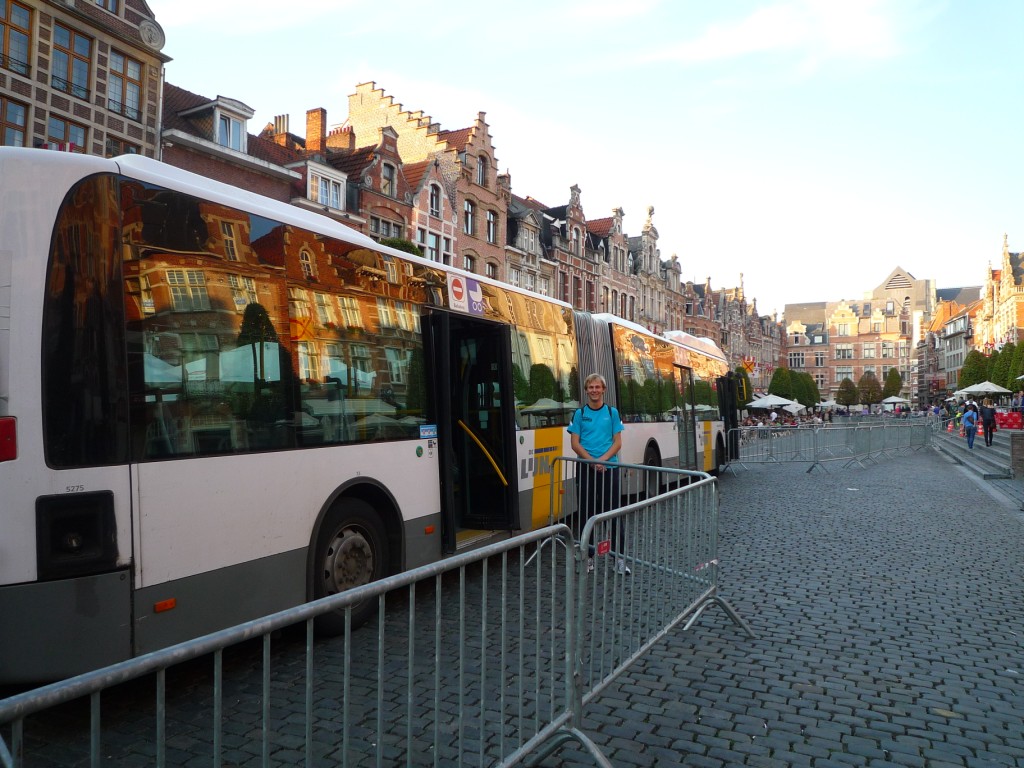 Here is a video Rodney took later in the night while following a group of runners through this part of the course:
The rest of the course was spread over most of the town centre, and included weaving up garden paths and jumping hay bales in the main park. All paling in comparison to the last obstacle participants were required to overcome: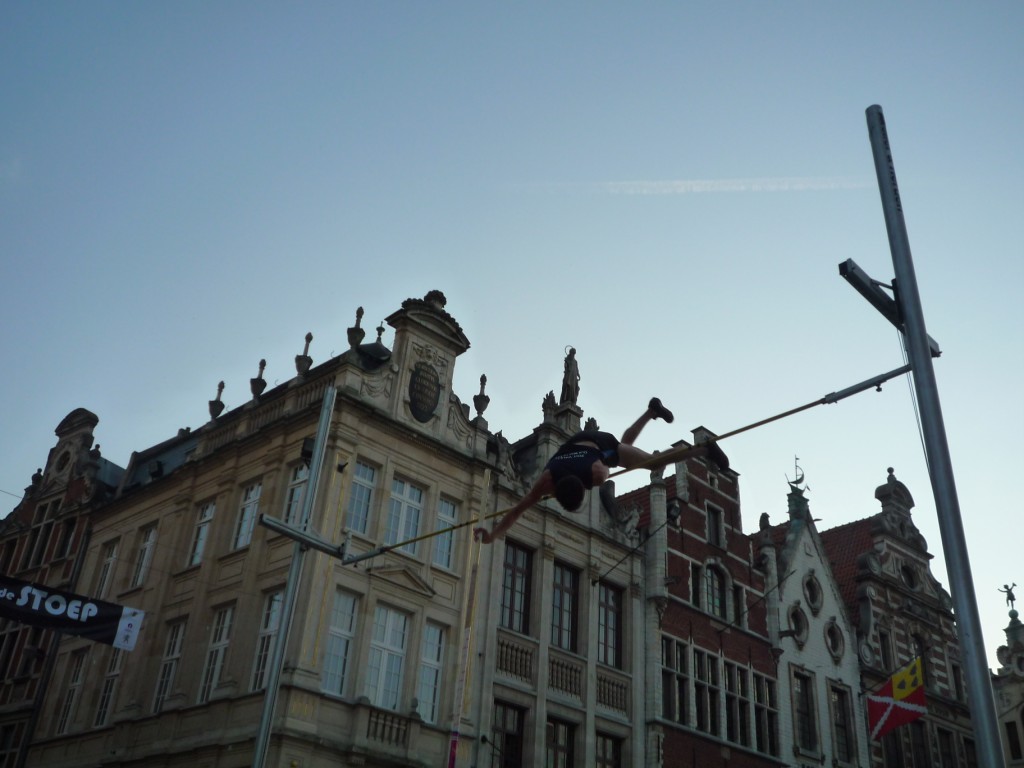 Just kidding. But they did set up a pretty awesome pole-vaulting demonstrating smack in the middle of town.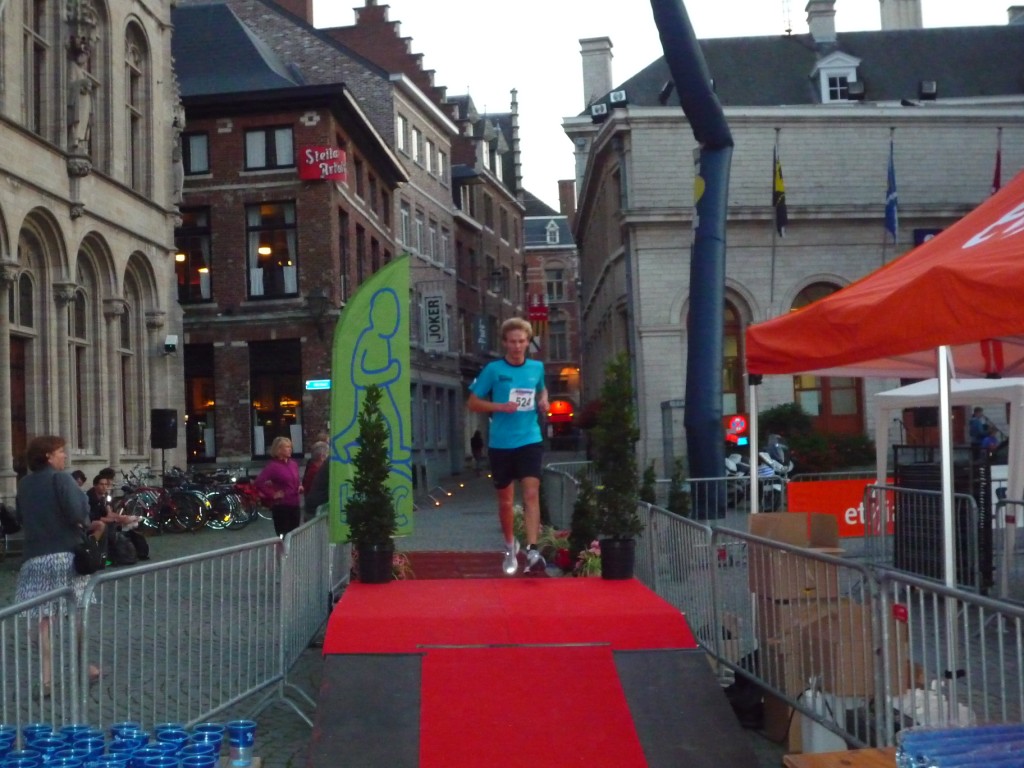 Barely looks like he's been working, doesn't he? I'm beginning to suspect he made it all up and just doubled back and waited after exiting the town hall.