Posted on September 11, 2011 by rodney
Last night there was a lot of noise coming from the Heverlee soccer stadium – Oud-Heverlee Leuven fans singing their favourite Sweet Caroline BA-BA-BAH many times, etc. This morning in town there were broken bottles and rubbish, cigarette butts, a 300g wedge of edam with several bites out of it discarded on the ground… all signs pointing towards celebration of a win from OH Leuven against RAEC Mons in the Jupiler League.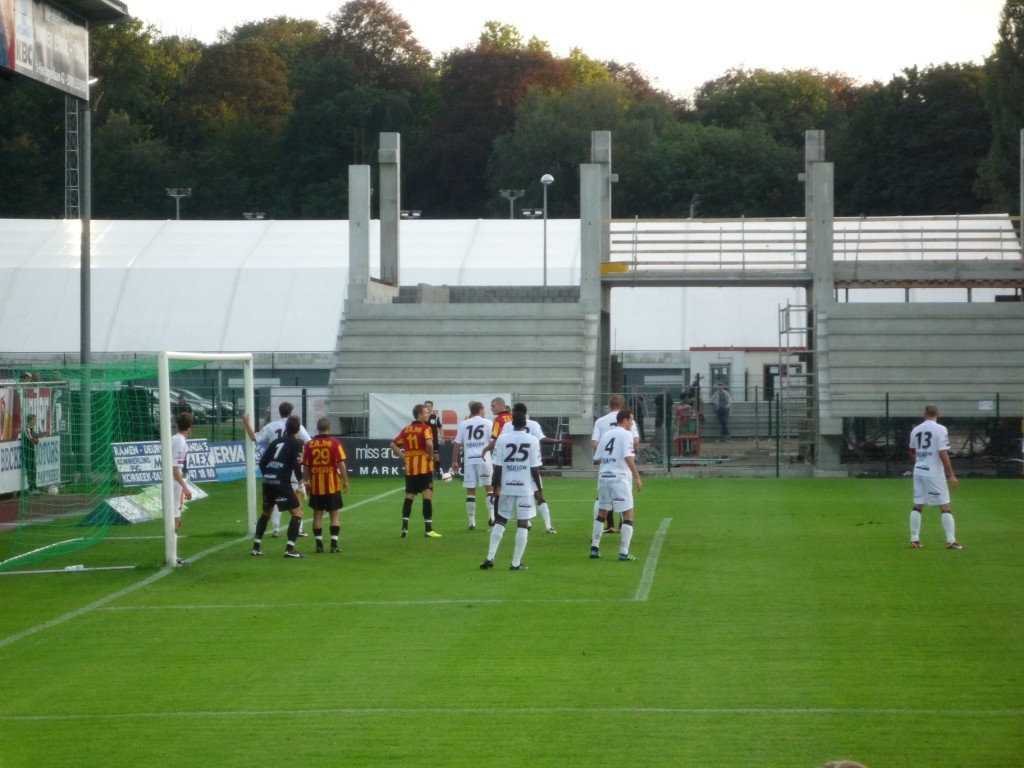 A few weeks ago we went to the match of Leuven vs Mechelen. In this game Leuven were fairly well outclassed, losing 3-1 despite playing against 10 for more than half the game. It was pretty fun to watch. The fans were lively and not particularly welcoming to the visiting team. The Mechelen fans came on buses and went into a fenced area guarded by police. They sat in a separate stand. Early in the game they set off a red flare which was cool.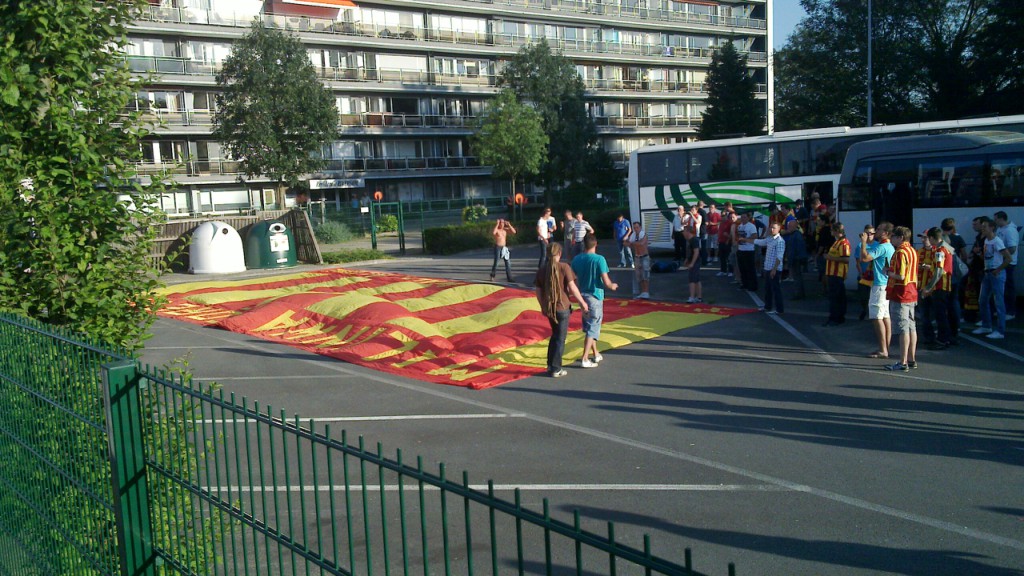 OH Leuven have just been promoted from second division so I don't think the fans would have high expectations, but they are fifth on the ladder which isn't too bad.