Posted on September 11, 2011 by rodney
Yesterday the weather was fine so we decided to go for a ride on our proper touring bikes. It was weird riding them after using our junky cruisers. They felt all twitchy, the saddles seemed really high up, and we were bent so far forward to reach the handlebars. Of course we soon got used to them and appreciate their handling and "speed" and I would definitely prefer riding 80km on my aluminium bike.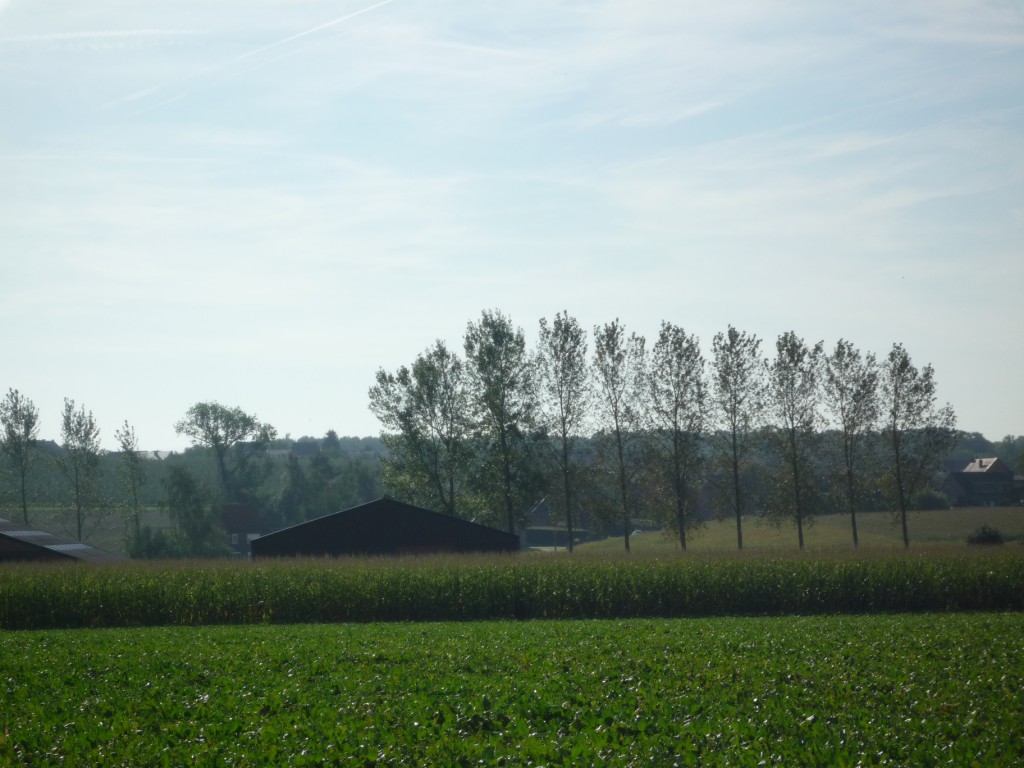 One thing about Flanders is that it's densely populated and there is very little uninhabited space. So while we were riding through the country side there was always a building of some kind visible. But it was nice. There were many apple and pear orchards full of ripe fruit. When we used the knoppunten network we traveled on nice quiet roads.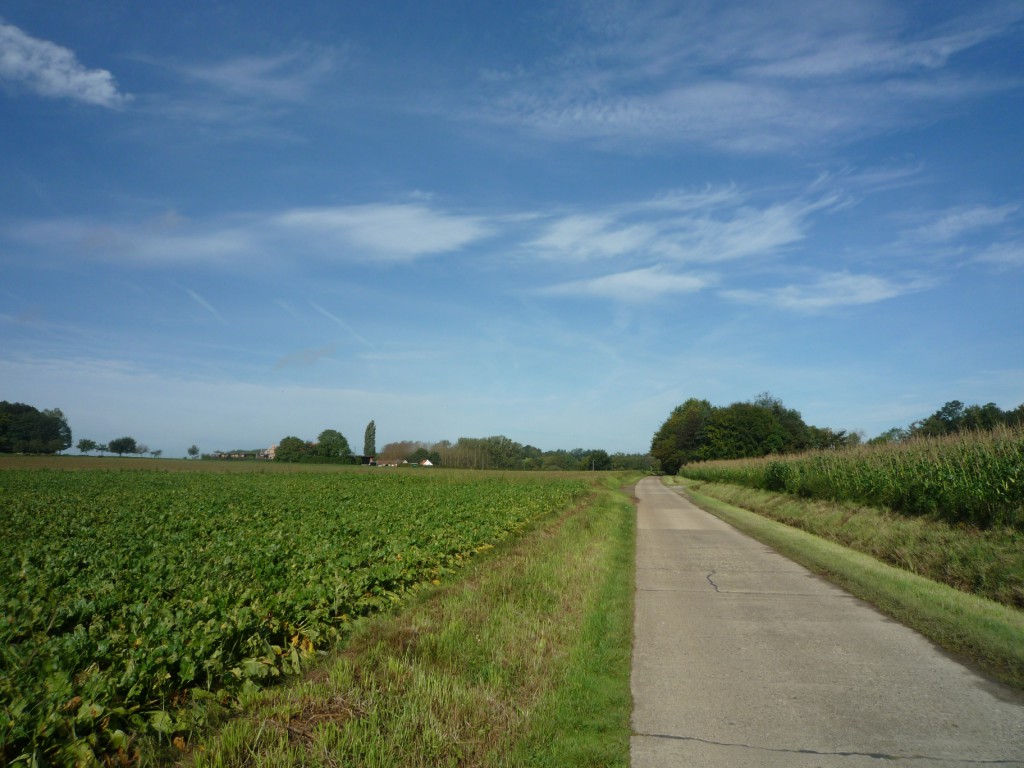 Our original plan was to ride to Maastricht (NL) and then take a train home but we worked out that would involve about 150km of cycling – i.e. pushing the boundaries of leisure.
So we went to Hasselt and had lunch there in a main square restaurant next to a church. Then we had a look around the town's lively centre. The centre of Hasselt is a basically for pedestrians only and it was really crowded yesterday. There were some nice old buildings and the church was an interesting mix of architectures and building materials (some parts sandstone, others bricks). There were plenty of restaurants and cafes. Next to a gallery with two very large mastiff-type plastic dogs (one red, one blue) standing outside on artificial lawn there was a coffee bar. In the coffee bar I got a delicious "icespresso" which was ice, vanilla, cream, 1 shot of espresso put into a blender.
After Hasselt we went for a ride along an excellent cycle path by the river then headed up towards Genk, where we knew we could get a train to Leuven. Along the way we passed a cool metal recycling plant with massive claw cranes, lots of barges and locks.
In Genk we stopped at a cafe for a drink and waited for our train. At the modern looking church the carillonneur was holding a concert. As we left for the train station, he/she played Hotel California which was cool, sort of haunting.
So in summary, a nice day of cycling, culture, eating, drinking. My only regret is being too lazy to take any photos… makes the blog sort of boring without photos… if you've read up until this point you'll know what I mean.