Posted on June 24, 2011 by vicki
21/6/2011 71km dep. 8:30AM arr. 4PM
We breakfasted at the hostel and got a fairly early start. To get to the road we were taking out of town, we had to push our bikes up a steep cobbled walkway to the San Margherita church and the monastery we had climbed to the previous night.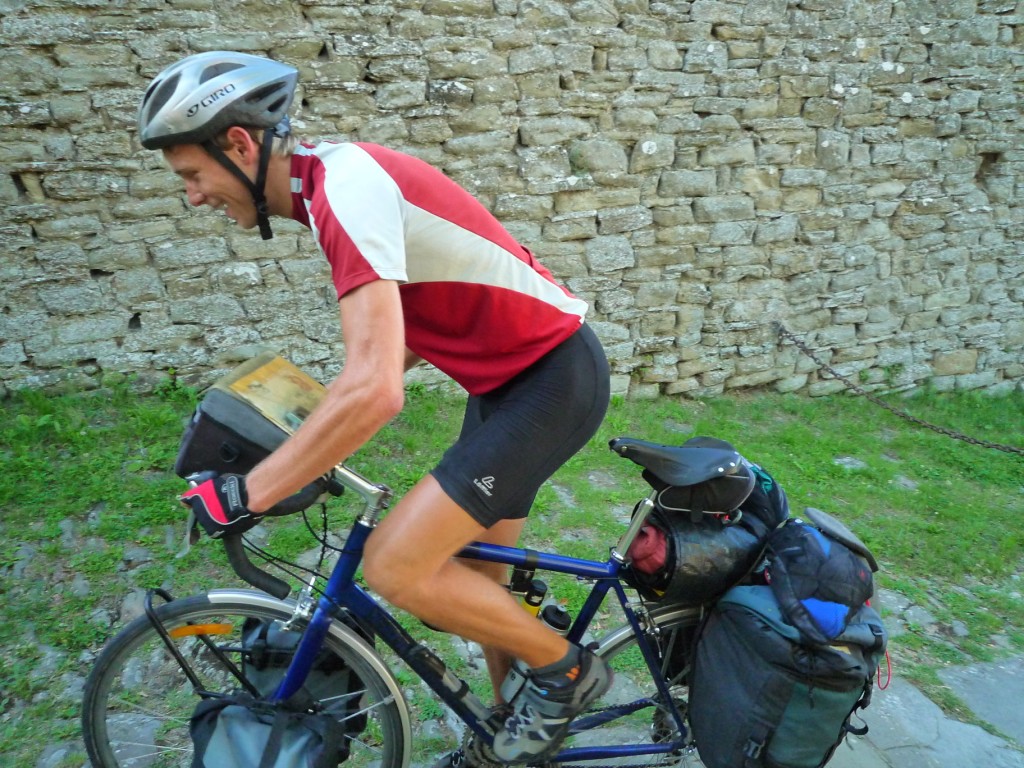 When we got to the church we pulled our pants on over our bike shorts and went inside for a quick look. I'm very glad we did - it was probably the nicest church interior we've seen so far. There were beautifully painted ceilings and frescoes, lots of bright colours but not too opulent or overdone.
We continued riding up the hill out of town, climbing a further 400m or so on nice quiet roads with a smooth and reasonable gradient. It was very pleasant, and also not too hot as we got an earlier start than usual.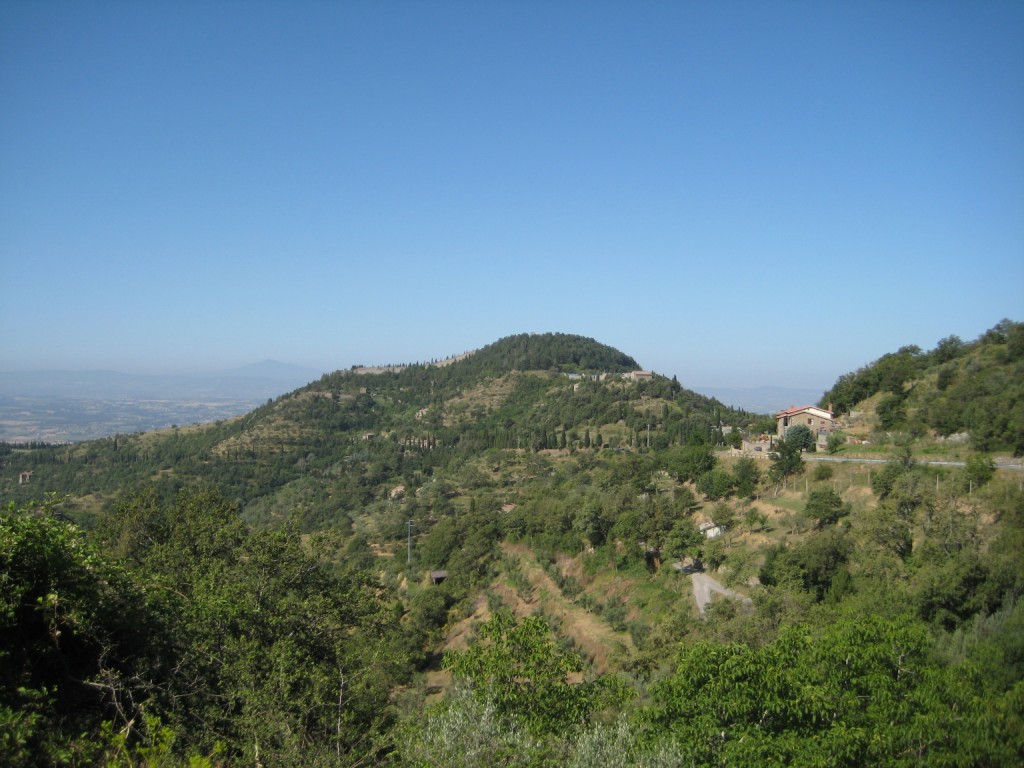 Then the road changed and we had about 5km of loose gravel to ride, mostly descending. There were a few hairy spots but I was pleased because my gravel skills seem to be improving.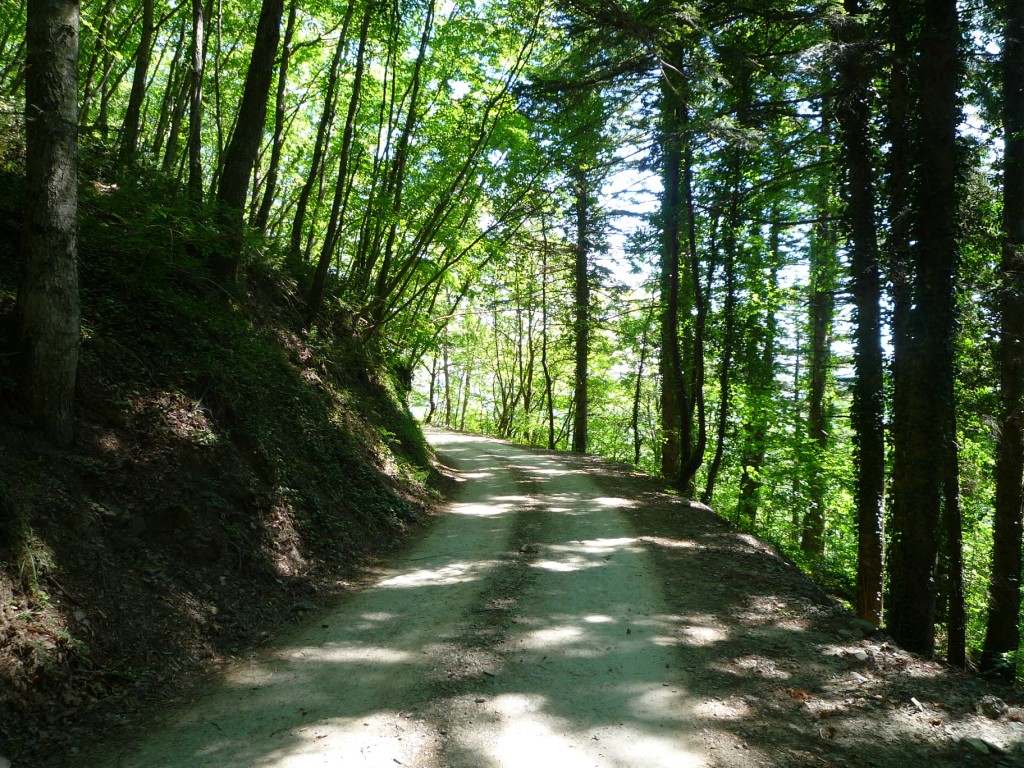 We were glad to hit the sealed road again and had a nice cruisey descent until we reached the fortified town of Castiglion Fiorentino. We rode part of the way up into the city, bought the makings for lunch which we then ate in a park, then cycled back down the hill and into the valley.
The cycle across the valley was a bit bleak, stinking hot and not much to see, but we soon reached the town of Monte san Savino on the other side. We opted not to ride up the hill into the centre, and instead had a refreshing drink at a cafe on the lower road before setting off up the next hill out of town. Like a lot of cafes in Italy, it was full of old men drinking espressos and playing cards.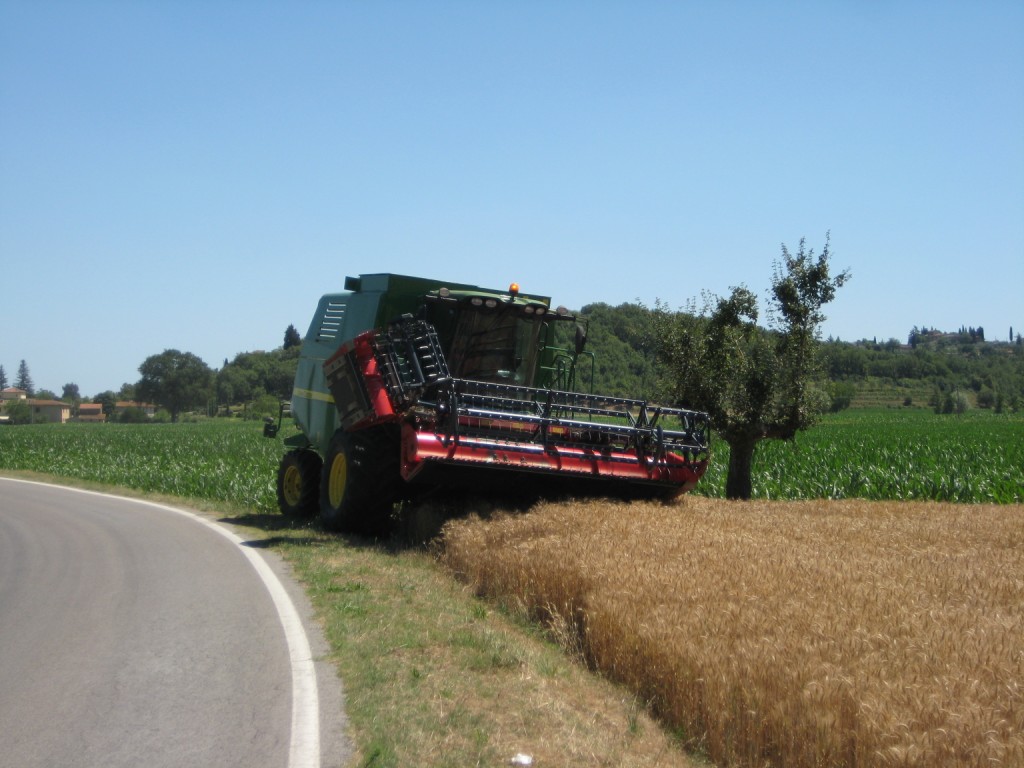 It was a nice hill to ride down on the other side, and we passed several cyclists toiling away in the opposite direction. We found the campsite near the bottom of the hill. It was the most expensive camping we've been too so far, but there was nothing else around so they could get away with it. It came complete with three swimming pools, restaurant, bar, supermarket and rocky plots in the sun for us to pitch our tent on.
Rodney was nice and went grocery shopping in town while I took my aching calf muscles to the swimming pool. Pity he threw his boardies out as unnecessary weight!