Posted on June 24, 2011 by rodney
20/6/2011 48km dep. 10AM arr. 4:20PM
In the morning we left our camping spot next to Lago Trasimeno, and rode to the nearby hill of Cortona where we could still see the lake.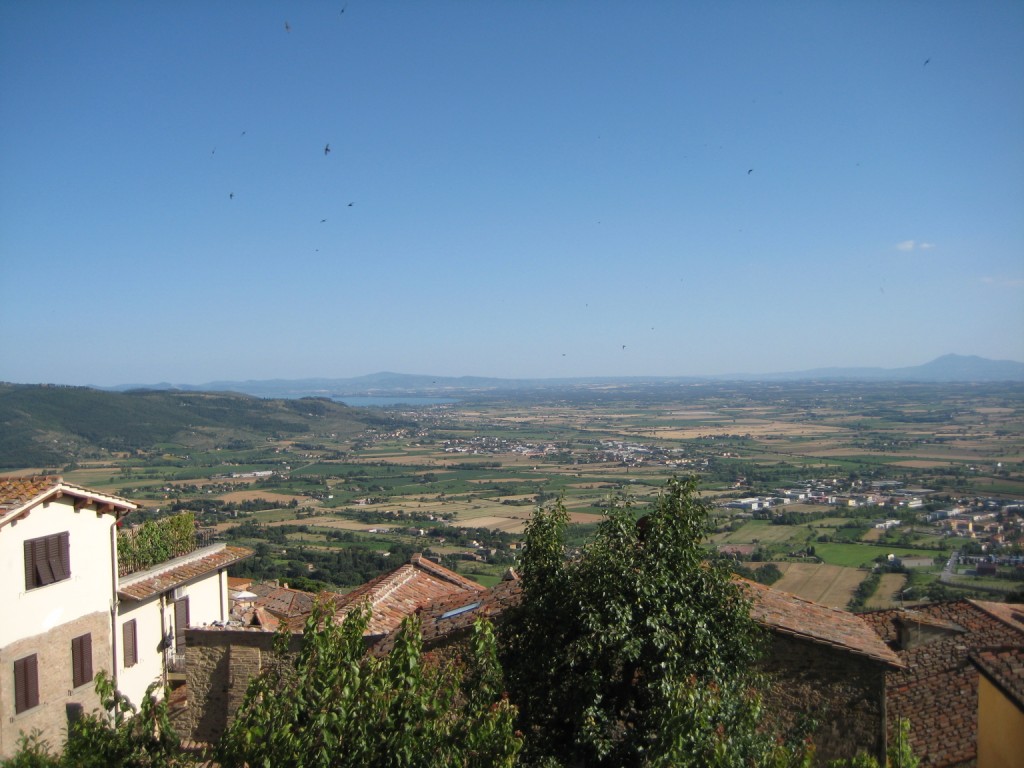 In between we had to climb a few hills, the first one was out to the northeast of the lake. It was already fairly warm. We were a bit late to start because I spent some time trying to fix my gears.
It was a fairly standard day of Umbria cycling… so here are some pictures.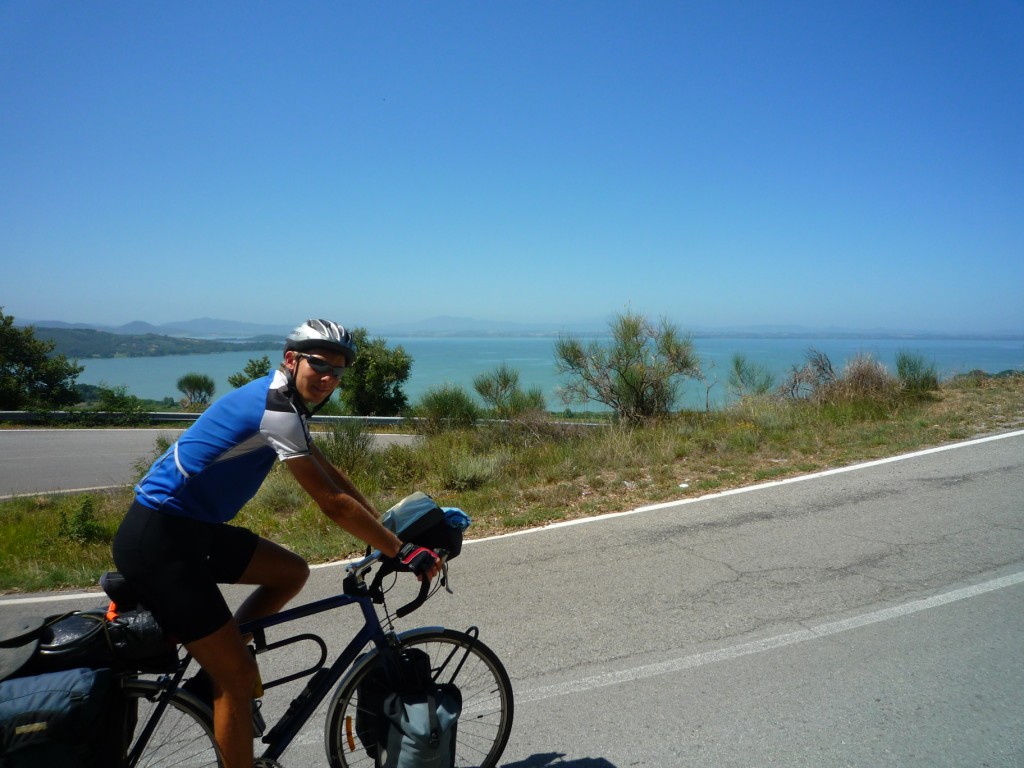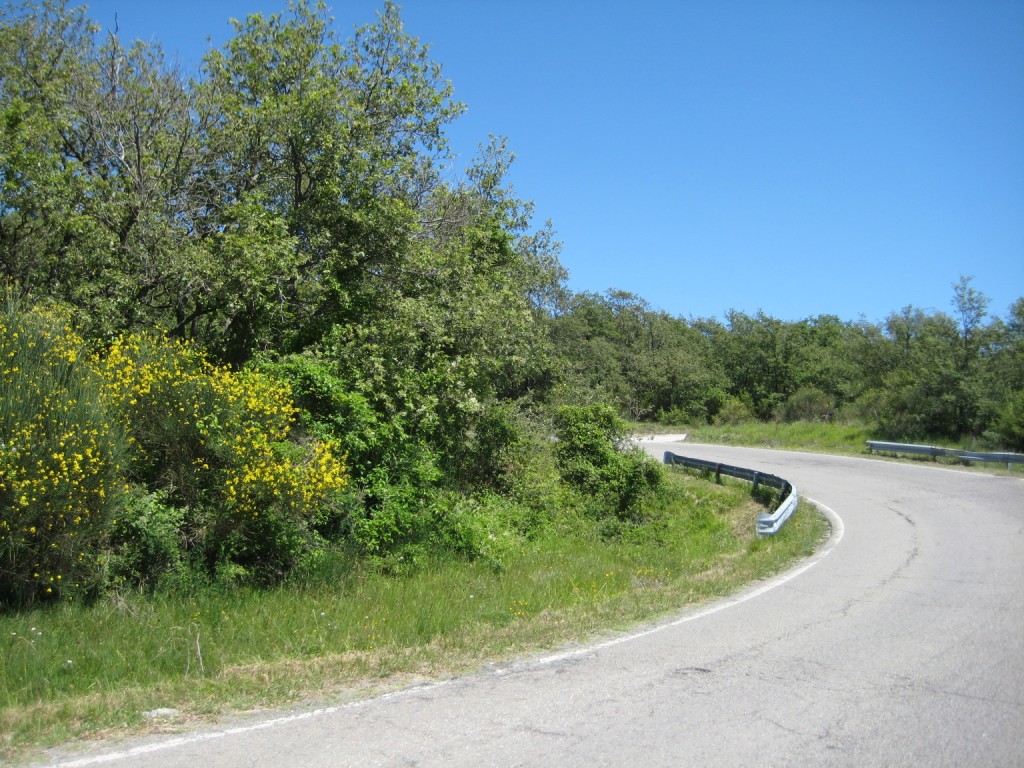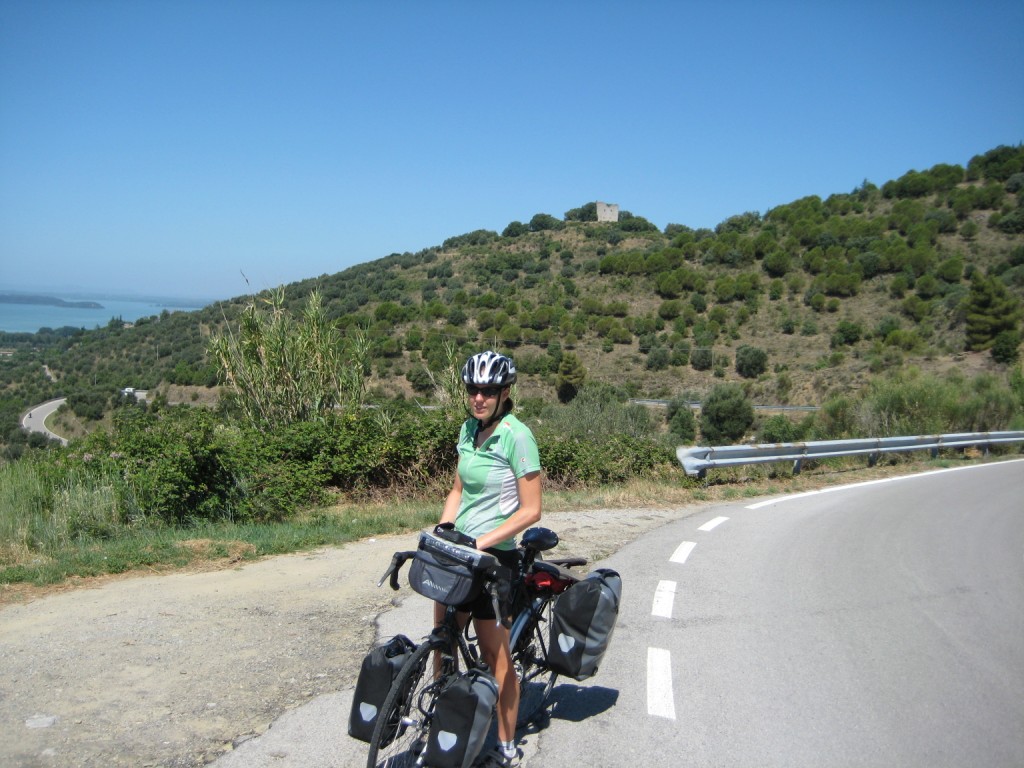 In the afternoon we crossed a hill into Toscana and caught sight of Cortona, an impressive walled city on the side of a big hill with a castle at the very top. It took a while to get around the numerous switchbacks from the bottom of the hill into the centre of Cortona, but it was worth it.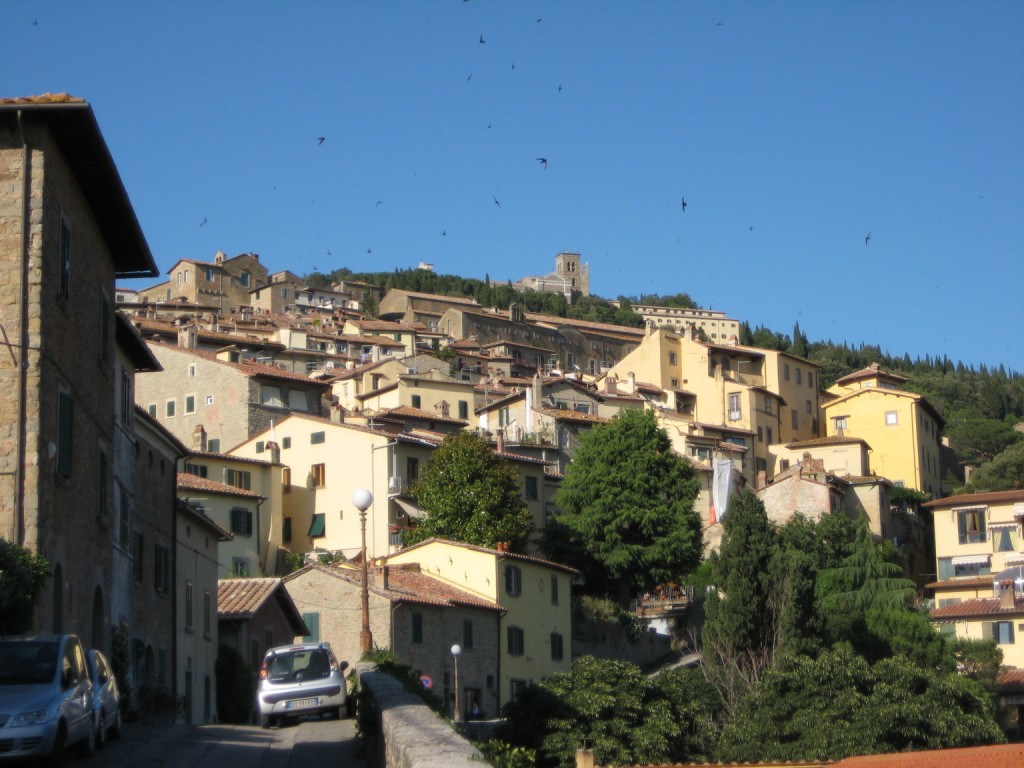 The main purpose of our visit to Cortona was actually to get camping information from the tourist bureau but we ended up staying in the youth hostel because it was still a decent ride to the nearest camping place. The hostel was cheap and decent, a big beautiful old stone building.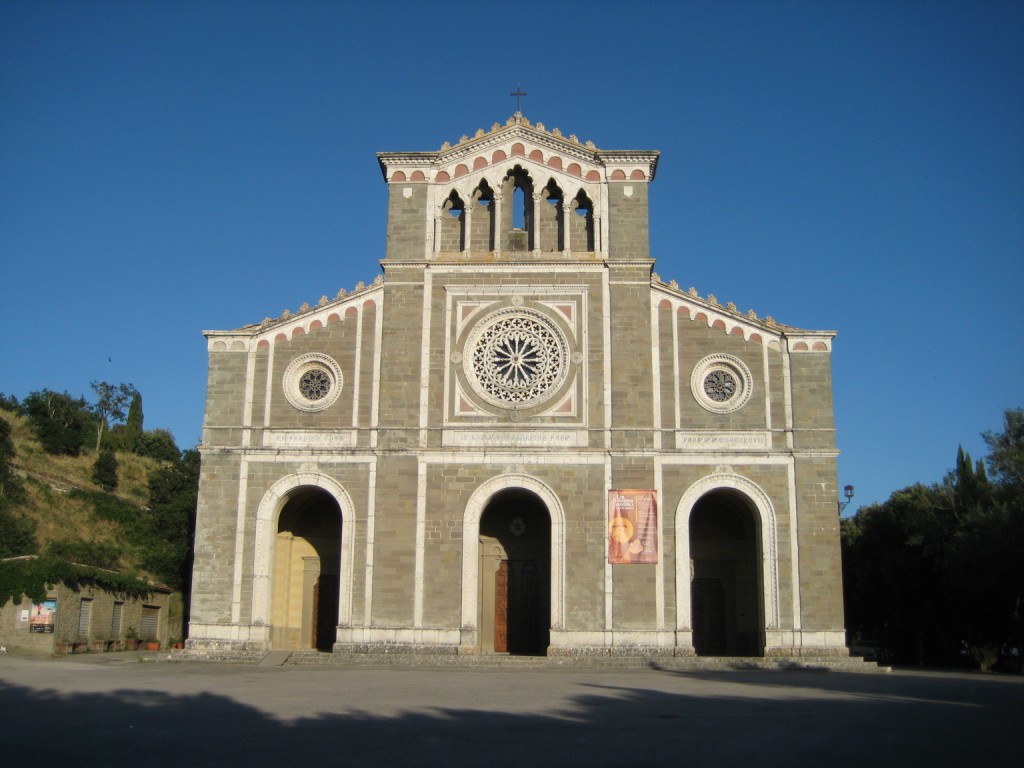 In the evening we went for a walk up to the Franciscan monastery almost at the very top of town. It was steep and strangely a little tiring. Of course it was a nice view out over the flats. We tried not to bother the monks tending their garden.