Posted on June 24, 2011 by rodney
22/6/2011 67km dep. 11AM arr. 5PM
This day was our fifth without a break so the old legs were getting a bit stiff. Italy is a pretty hilly place. But we decided to plug on regardless since Florence was so near and none of the camping sites since Spoleto have really been nice enough to stay more than one night.
Hills are nice and everything… usually the roads are quieter and the view is often nice, but today we decided to take the flat minor road near the river and autostrada. It wasn't particularly enjoyable because all morning the road was really busy and quite narrow.
Eventually we got to a road without as much traffic and some shady forest between the rail line and the autostrada. We made our lunch in the park of some little village.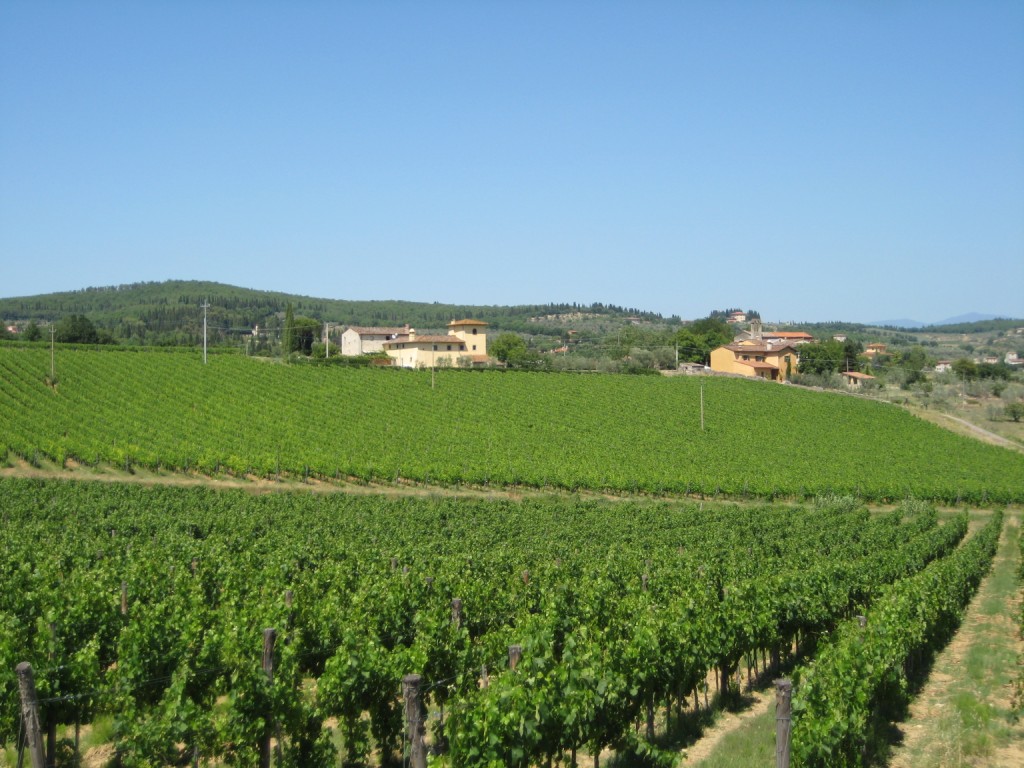 Even though we took way along the river plain, we still had to climb some of the hills which surround Florence…
After reaching the top we could see Florence before us and all that remained was a lazy descent into the city. The traffic was lively and quite thrilling to negotiate through, especially through roundabouts.
Camping wasn't too difficult to find, up on a hill overlooking the city, near to a replica of Michelango's David. Being a city camping it is fairly busy but we managed to find a nice shady place under a olive tree.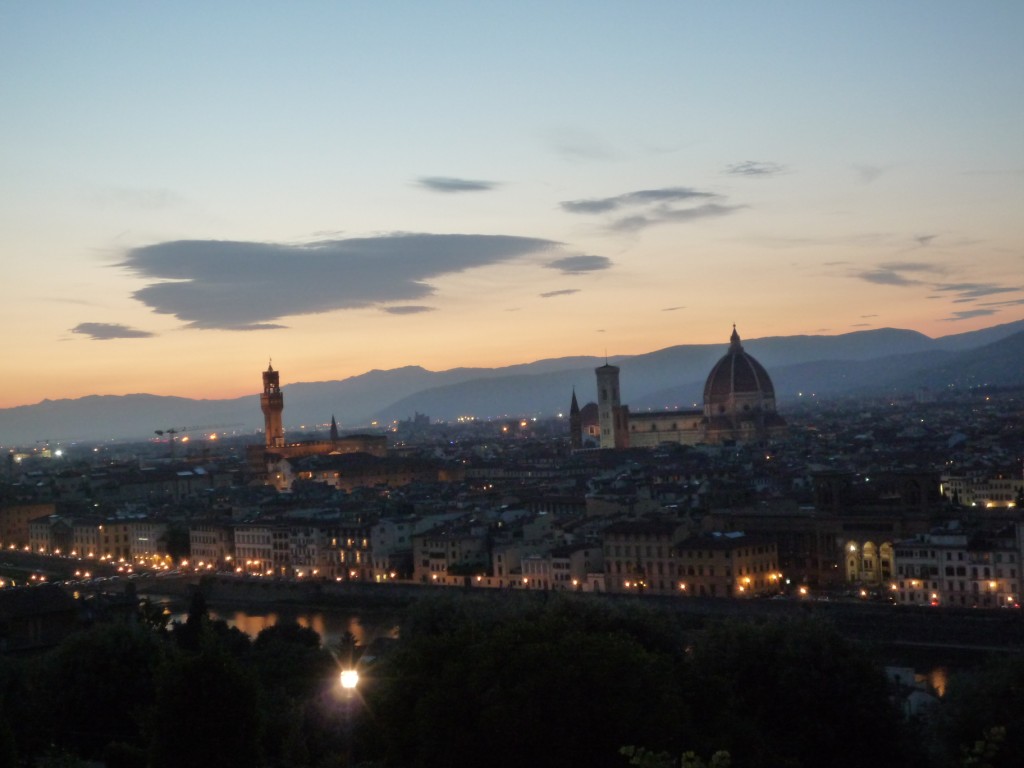 gpx