Posted on June 24, 2011 by rodney
18/6/2011 44km dep. 10AM arr. 4PM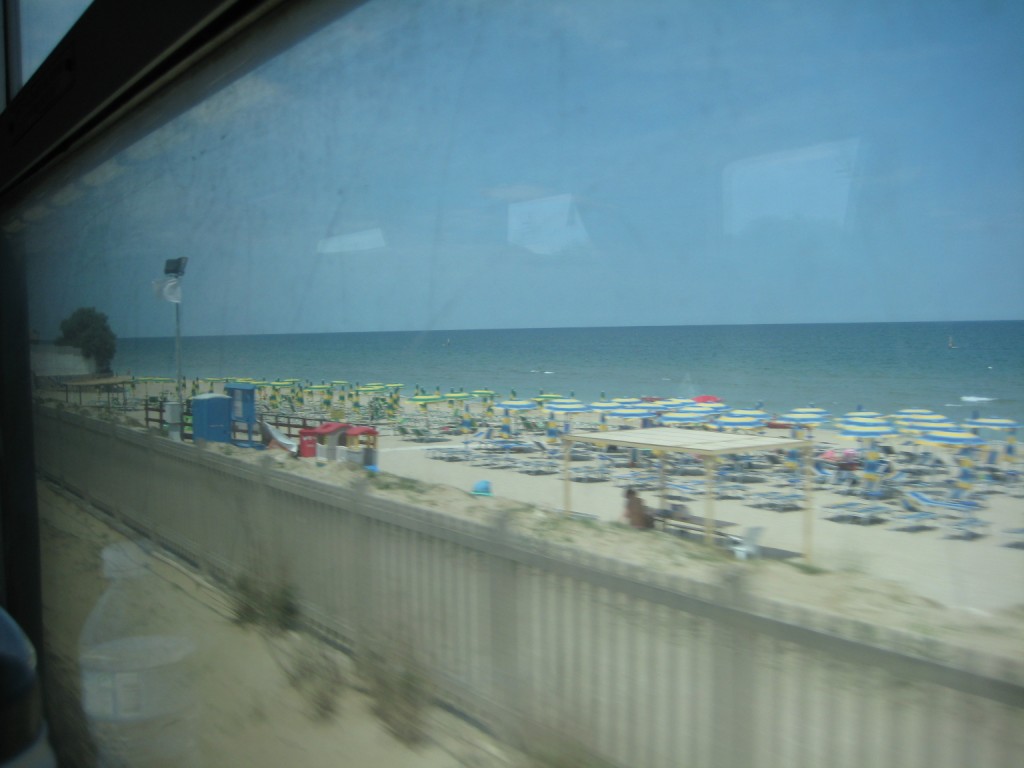 We spent a day wandering around Ferrara, seeing the sights and eating yoghurt then took the train the next day down to Umbria the hilly green centre of Italy. It is of course possible to cycle there, but we do have a schedule – to be in London by July 1st.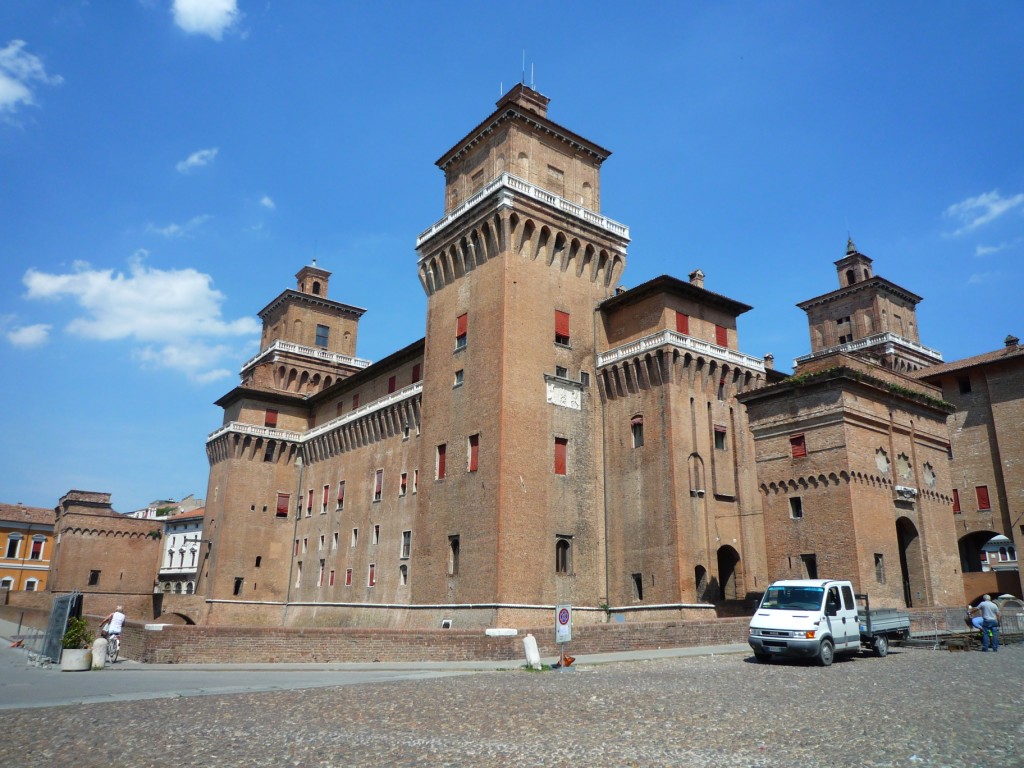 What we have learnt is that it's fairly easy to take your bike on a train in Italy, as long as the train is one of the slow and indirect regional trains. So our journey to Umbria took all day and 2 changes of train, which is a lot of lifting of bikes.
We chose Spoleto using the point finger at map method and checked if it's on a rail line (yes). We found it quite a nice old city on a hill. There are lots of old towns on hill tops here… I suppose it was a habit of the Romans. Unfortunately it means it's always a bit of a slog to get into the interesting part of town.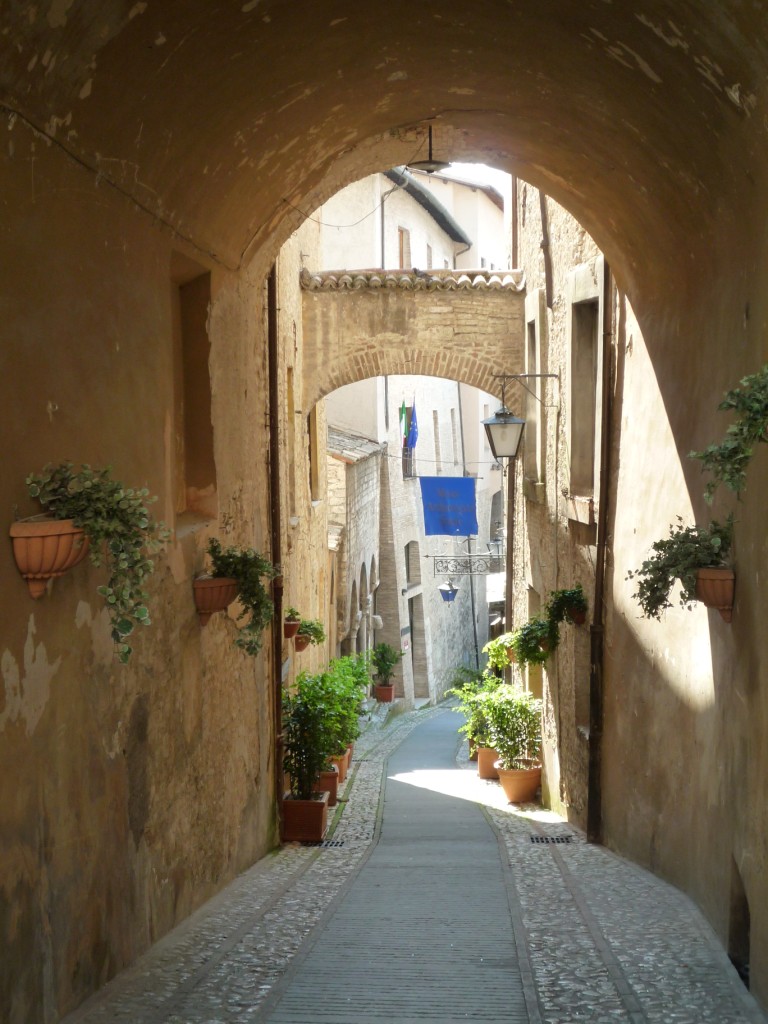 The camping on the hill overlooking Spoleto was nice and shady and quiet and they had what looked like a good pizzeria restaurant there though we didn't partake. Perhaps we should have stayed there another day because the other campings have been pretty crap.
First thing we did in the morning was head back into town via the viaduct then a long glorious downhill stretch to Castel Ritaldi, spending the altitude we had bought with our train tickets.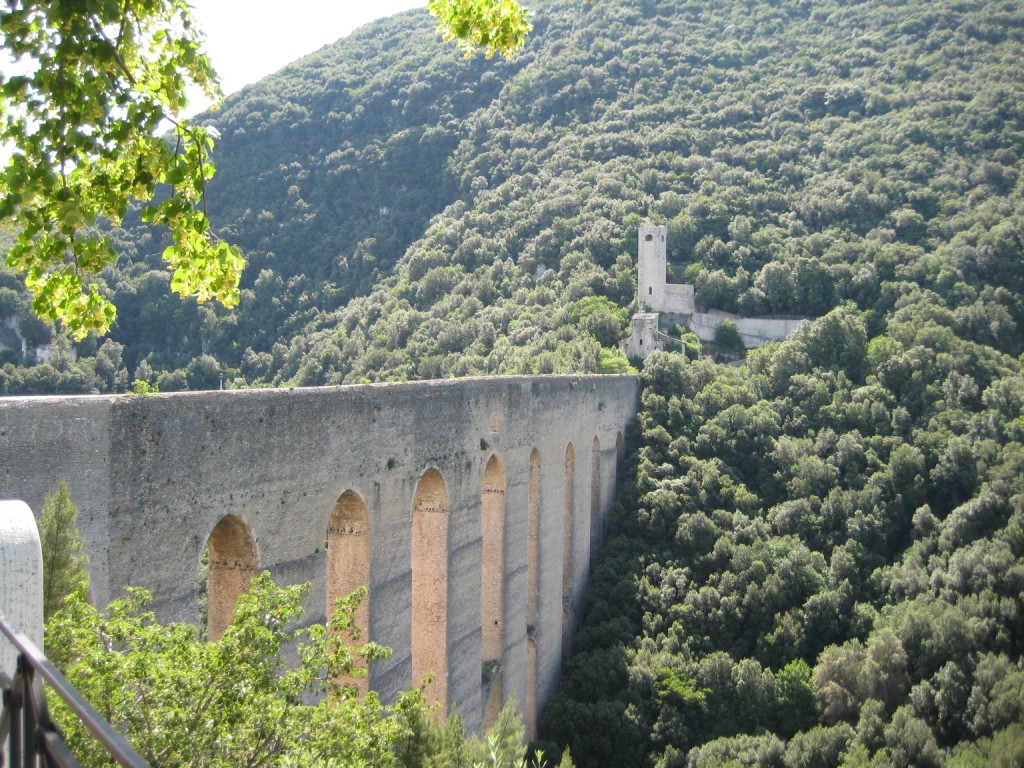 It was at this point we started to realize that Umbria is a pretty hilly place because we had to go up to the beautiful walled town on the hill Montefalco for lunch. The views were nice but it was hot work.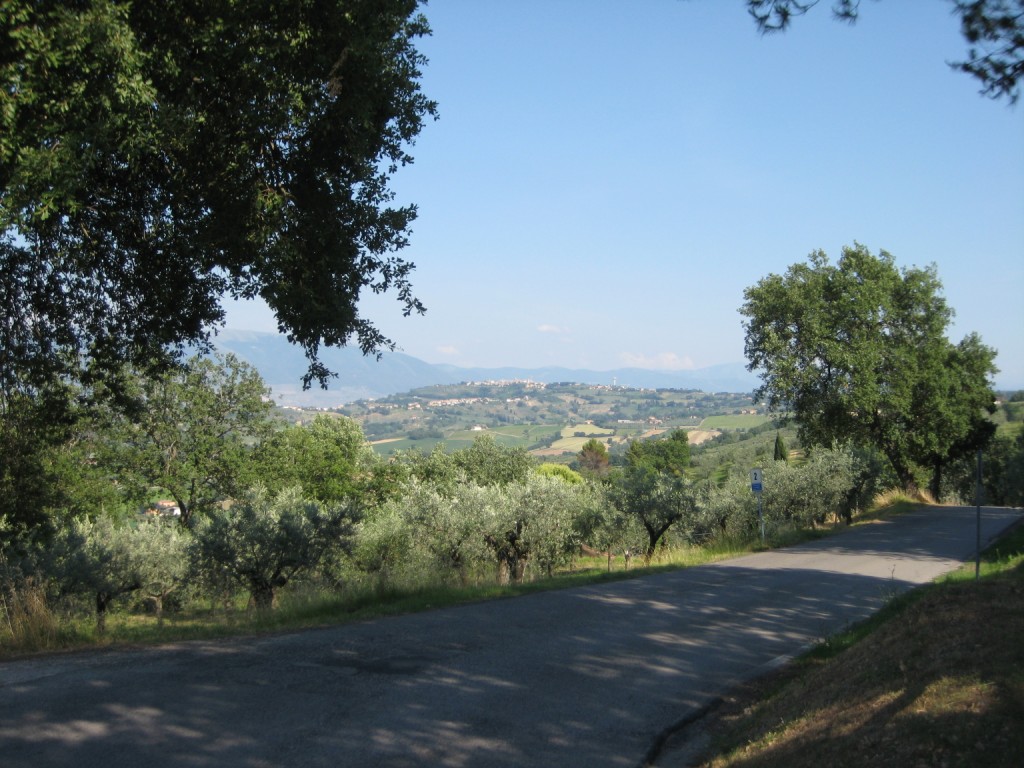 It was good on the way down though – winding down the hairpins, a hot breeze, the smell of grape vines. We got a bit lost after that because the stupid map had labelled Bevagne as Montefalco which combined with its poor detail was very confusing for me.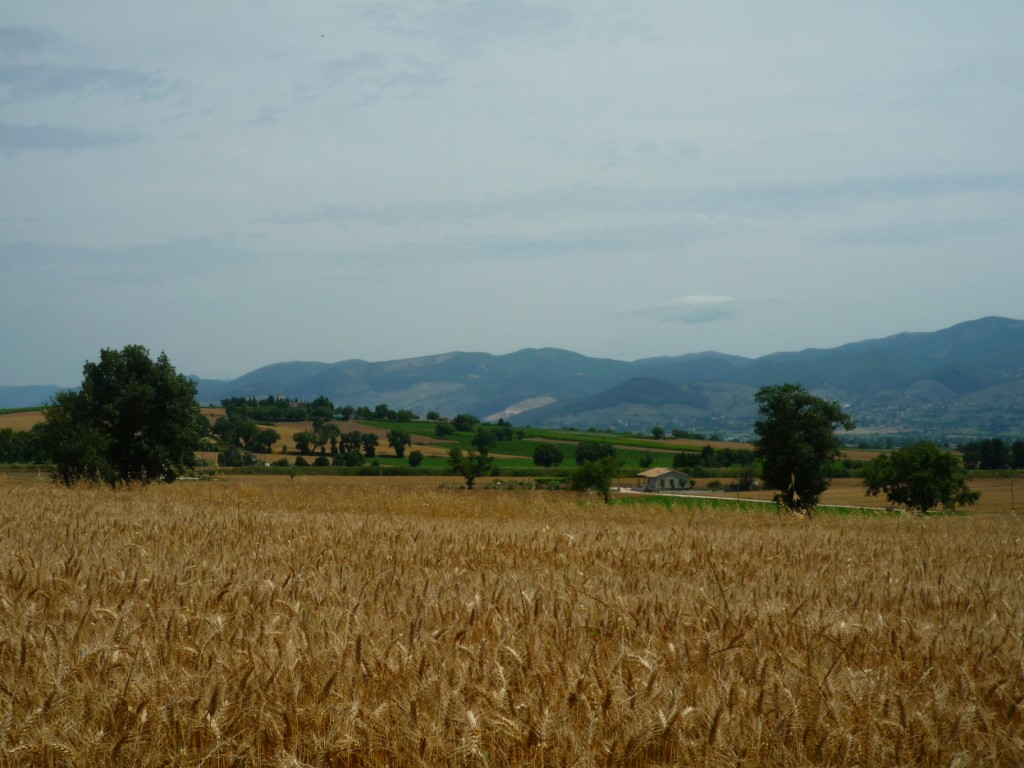 We found the right way eventually, and followed the signs to camping, which happened to be some kilometres out of town up a bloody steep hill.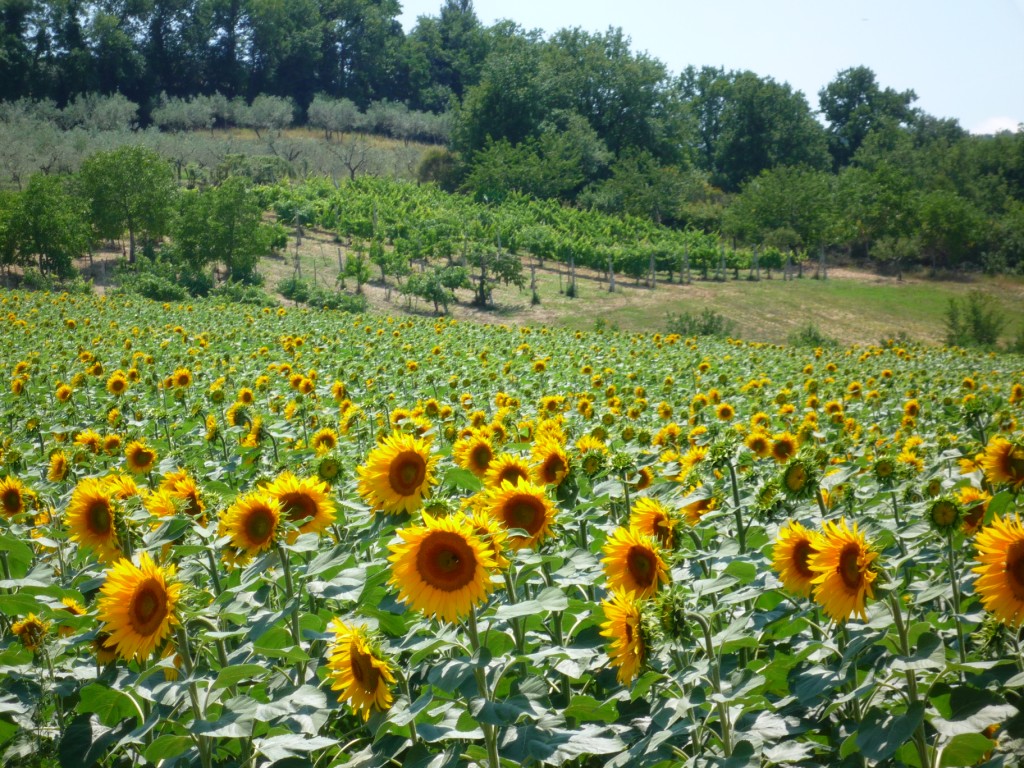 I went out on a shopping trip to Foligno and managed to crash my bike going down the hill. Drove over some uneven road, skidded my back wheel, lost composure, then jumped off and dropped my bike into a nice soft pile of shale. There are a few bent things now which is a pain but it's fixable.