Posted on June 16, 2011 by vicki
15/6/2011 133km dep. 8:15AM arr. 7PM
Got a nice early start from the camping and said goodbye to Venice across the water as we rode the full length of the island Lido. We then hopped on a car ferry to the next island, rode the full length again and got another ferry to Chioggi on the mainland.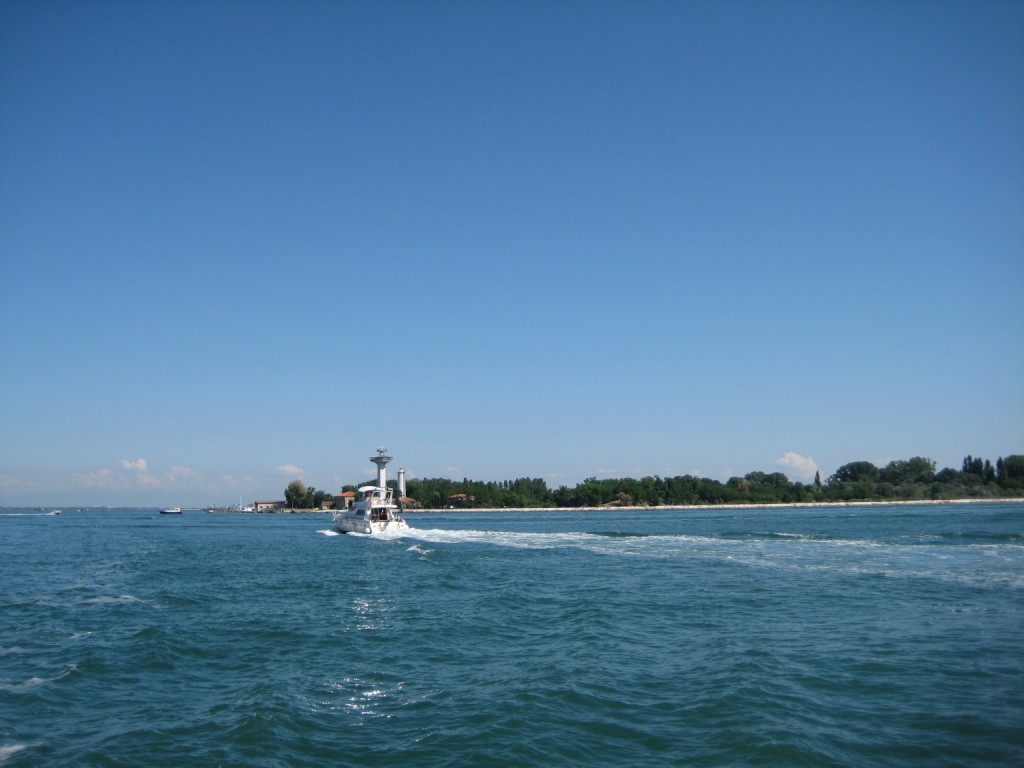 The day was hot, and there were a few hairy roads and interchanges getting out of Chioggio, but we were soon pedalling along quiet roads through the cornfields. Again the way was completely flat so the kilometres rolled over without much effort.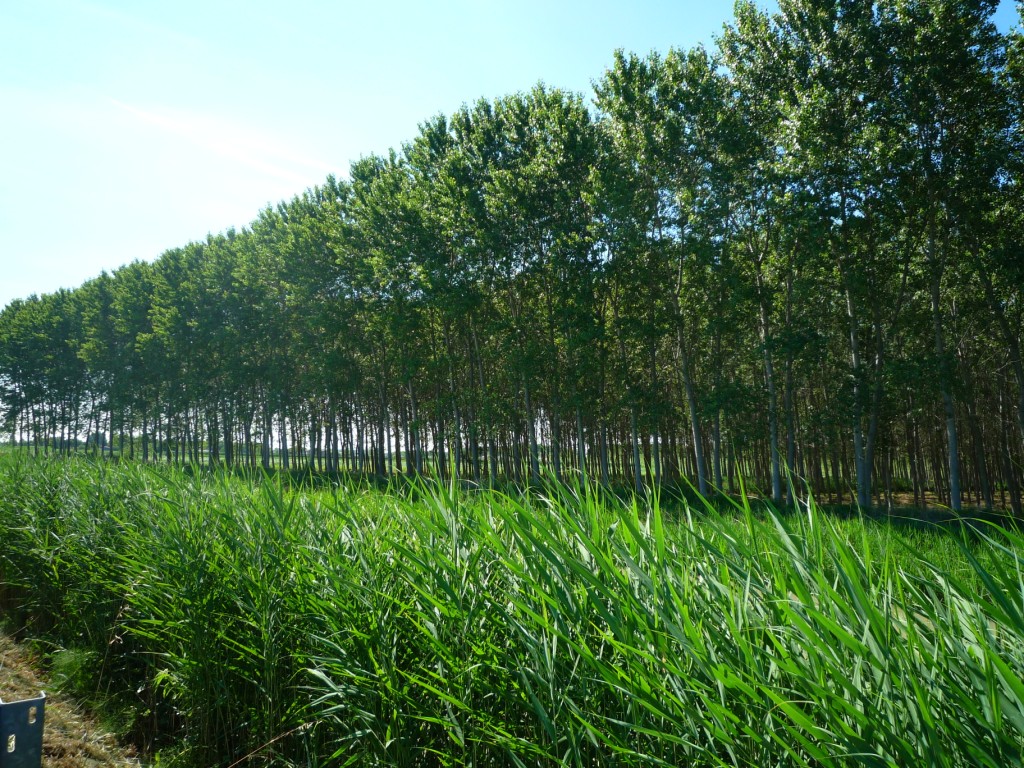 Our destination was Ferrara, and many of the roads in the vicinity headed in that direction, so we couldn't get too lost. Stopped for lunch in a rare patch of shade on the side of the road, then stopped for a cold drink a couple of hours later. Apart from that we didn't really stop, except for the odd direction check.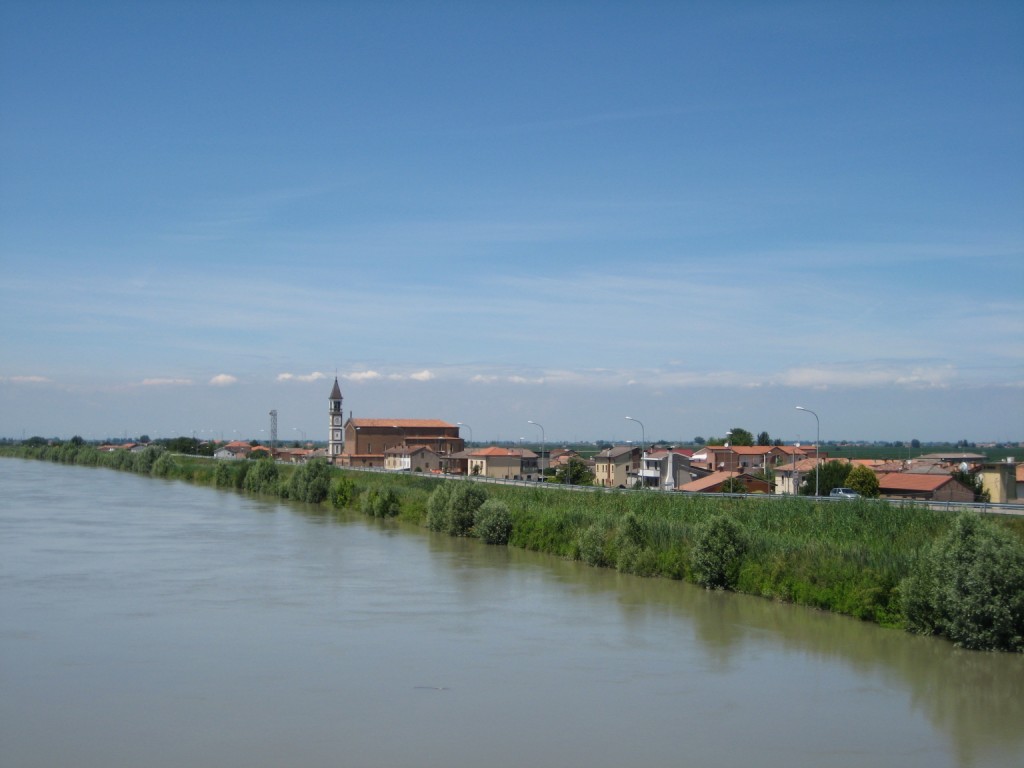 It was another long day and we were glad to see the distance to Ferrara decrease with every sign. We bought our tea in Coppara, about 12km out, and found camping very easily. It was the same side of town as we entered so we didn't have far to go. There are quite a few cycle tourists at the camping, all Dutch excepting ourselves. Ferrara is one of the stops on the pilgrimage route from Holland to Rome, and a few of them were following that.
We had a bit of difficulty when we were setting up the tent and one of the poles split. Rodney pulled a McGuyver though and rigged it with several tent pegs, duct tape and his belt so that it would last through the night.
After tea we rode out to the train station and spent a while looking on the electronic ticket machine to work out where we could catch a train. We want to ride through Umbria and Tuscany over the next fortnight. It's a bit tricky to work out as we can't take bikes on a lot of the trains in Italy.
So today is being spent looking around Ferrara, which is a really cool fortified city, lots of impressive buildings, parks and a good cycle network as it is described and a 'cyclist-friendly city.' It really is too from what I've seen. We'll also figure out a train out of here, and try and do a more permanent repair for the tent poles.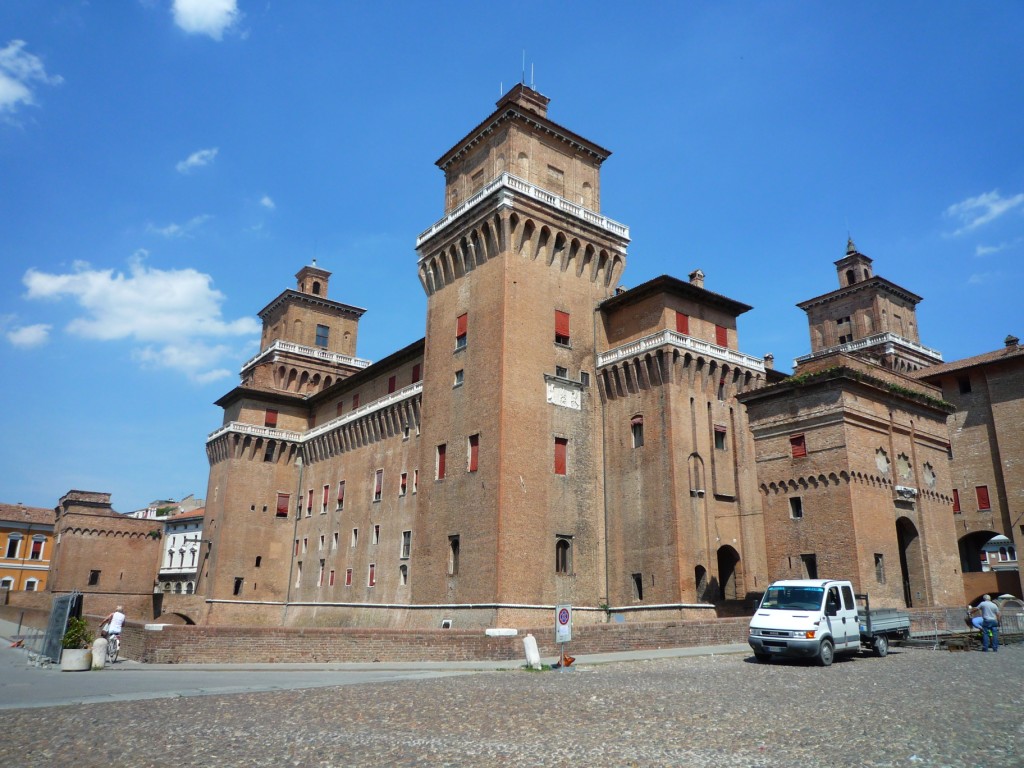 gpx