Posted on June 16, 2011 by rodney
Sunday 12/6/2011 140km dep. 9:45AM arr. 7:30PM
Today we slogged out a big long ride along the Laguna, all the way to the island next to Venezia.
It was pretty hot by the time we left and our fellow campers were already removing their bathrobes and heading for the pool.
We took the most direct way possible, except on the occasions of small navigational misunderstandings. It was surprising how the land changes when the rain stops and you come out of the mountains. All the houses are typical Italian pretty much like the ones in Perth. There were grape vines everywhere which smelt nice and reminded me of the Swan Valley.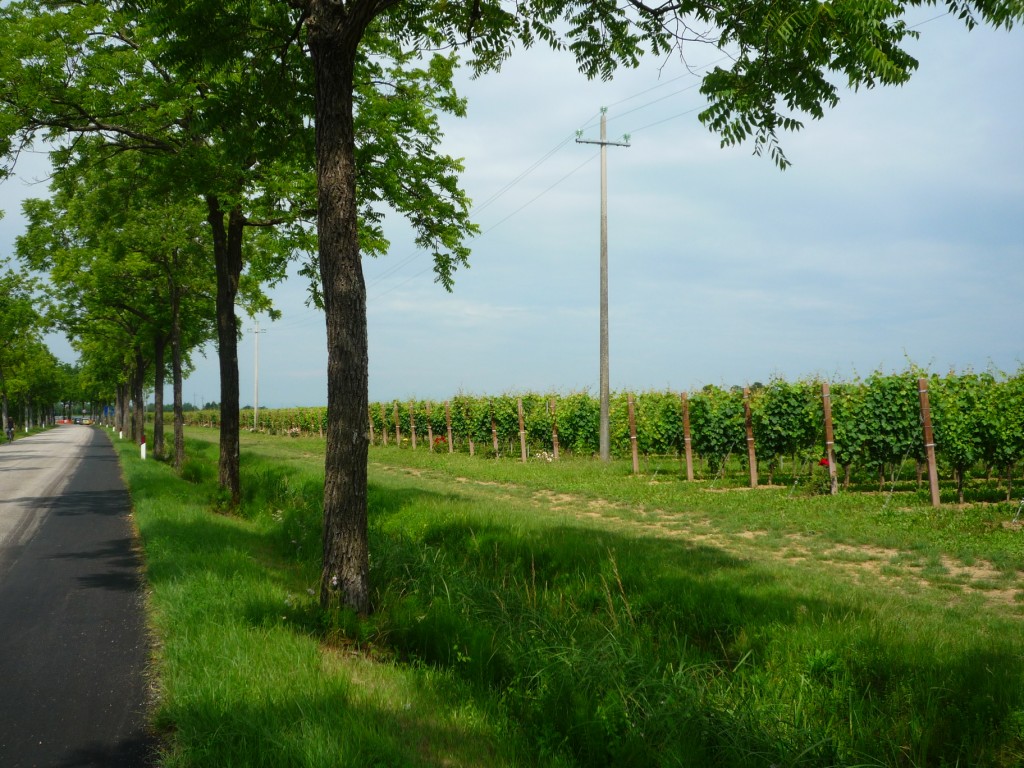 We stopped for lunch in Cervignano della Fruili where they happened to be holding some kind of multicultural festival at the main square. We got to watch some folk dancing, which was quaint but I'm not really sure why they bother persisting with the tradition.
Leaving Cervignano, we saw a sign quoting 108km to Venezia, and decided we may as well try and get there, instead of camping half way. From then on, we started cruising, with only limited stops e.g. for ice cream.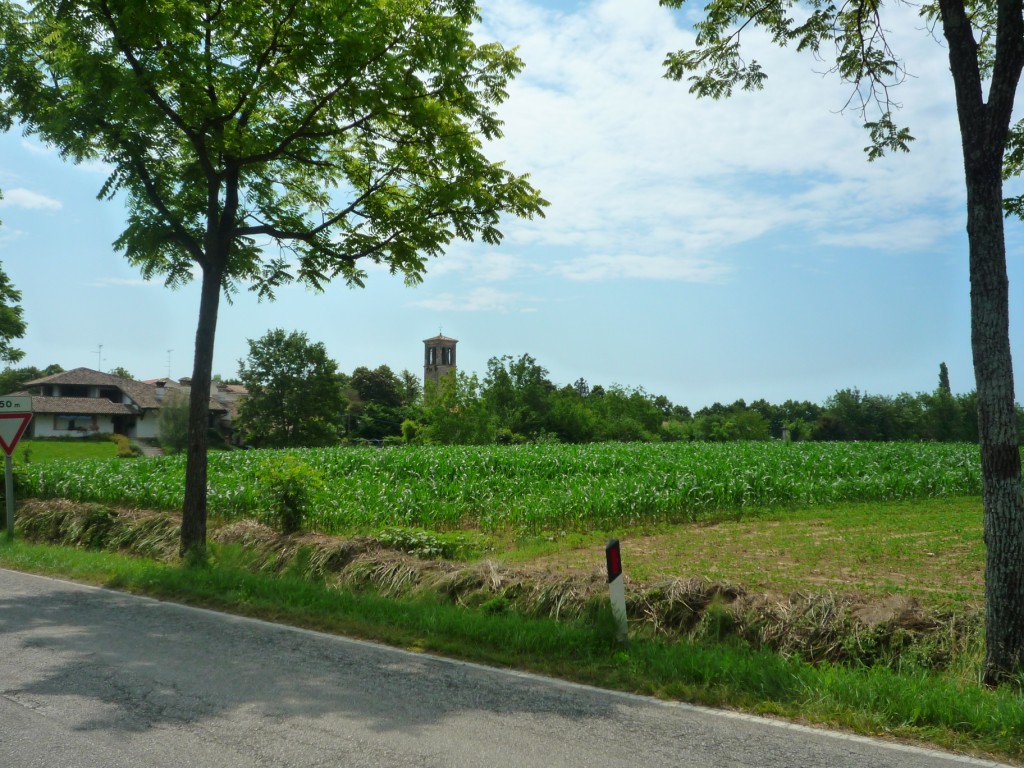 Eventually we reached the Litorale del Cavallino, a little strip of land with more than 20 camp sites, more hotels, amusement parks, etc, etc. The traffic hadn't been too bad up until this point – it was mayhem. Also the Italian air force were putting on a show with e.g. 16 jets in diamond formation leaving green-white-red smoke trails, so the drivers which hadn't pulled over probably didn't have their eyes on the road.
The last 15km to the ferry was quite tiring. I was exhausted after a long day as super-domestique, cutting through the wind. Vicki was quite tired as well. I ate one of our emergency gels and eventually we made it to the ferry terminal at Punta Sabboni.
We took the ferry to one of the islands next to Venice which has a nice small camp site. The camp site was chockers with tents because there was a big row-boat race on that day, but there was a small place for our tent. After setting off for tea we went back to the main part of the island and enjoyed a fairly expensive dinner, and ice cream afterwards of course.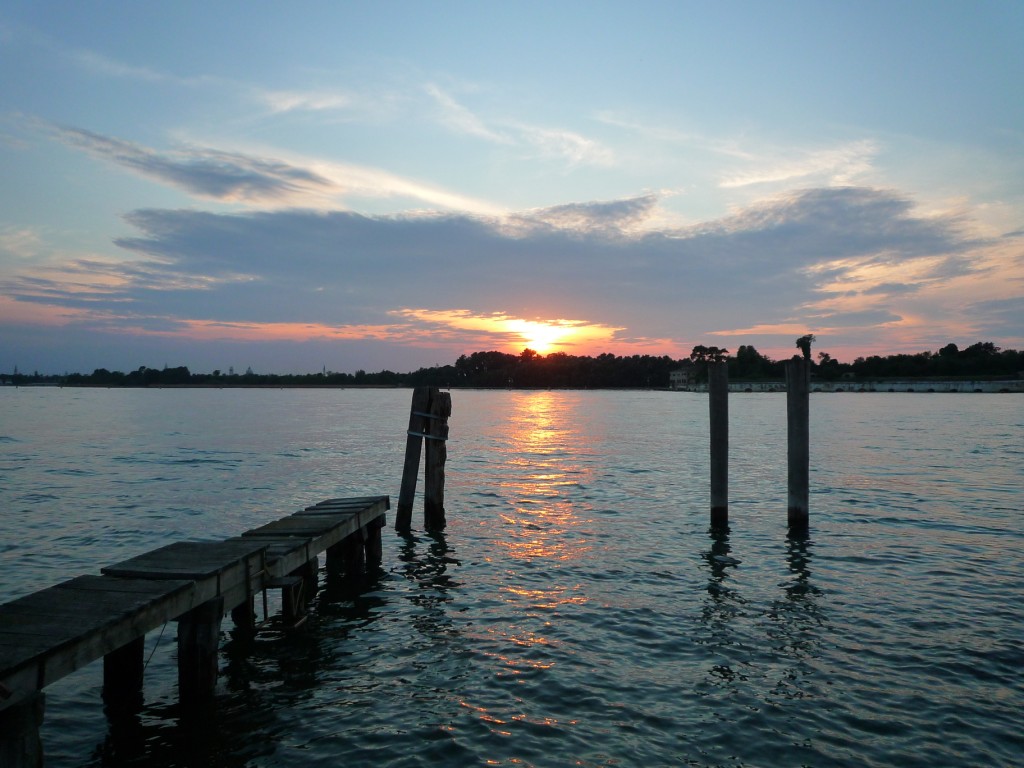 gpx