Posted on June 16, 2011 by vicki
Saturday 11/6/2011 52km dep. 10AM arr. 4PM
Another fine day, we woke up excited to be going to Italy. We rode back into Nova Gorica the way we had come the day before, then continued along the road until suddenly we were in Gorizia and Italy.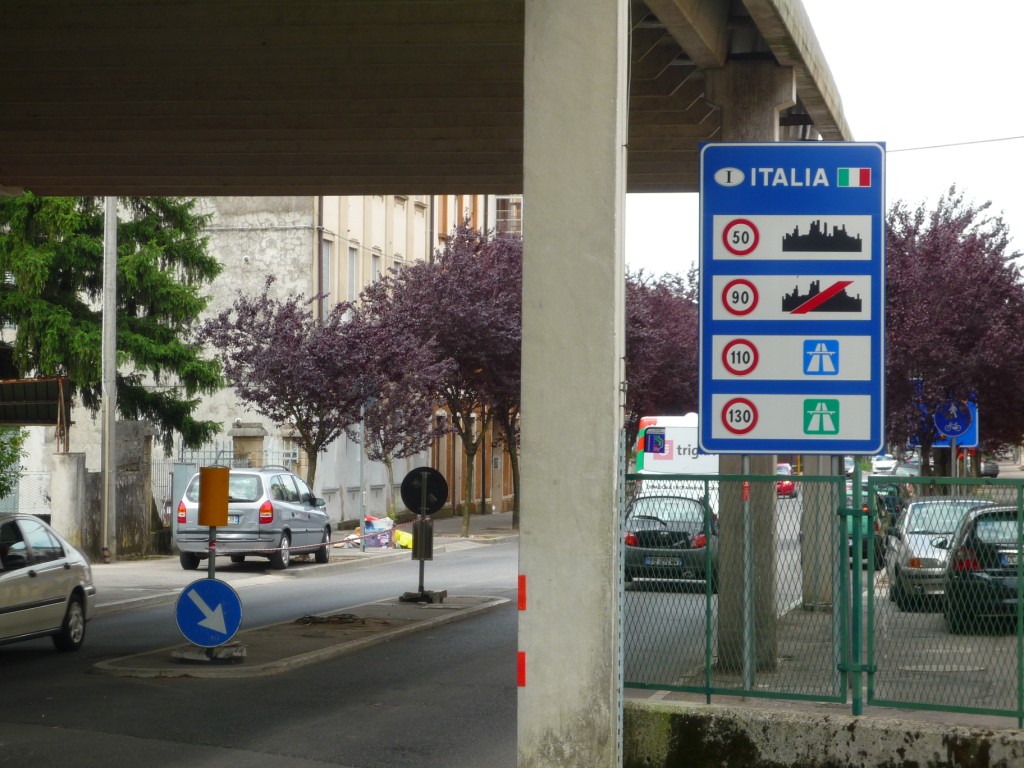 Italians are very laid-back (except when behind the wheel). Perhaps it being a Saturday had something to do with it, but everywhere we saw people enjoying a newspaper over a coffee, and old ladies crossing the street to chat to a friend.
We bought a map of the region from a bookshop, the stopped for a coffee ourselves. Public toilets are quite scarce, and this is often a factor in our refreshment stops. Not the whole reason though!
We rode out along the Isonzo river, passing loads of fully kitted out cyclists in their matching team jerseys on the way. They take cycling seriously here! After turning off at Sangrada, we rode up the hill into the bushland, stopping for some lunch at a WW1 monument near San Martino del Carso. There was a pretty interesting sign detailing all the developments in the Austrian and Italian lines of defence.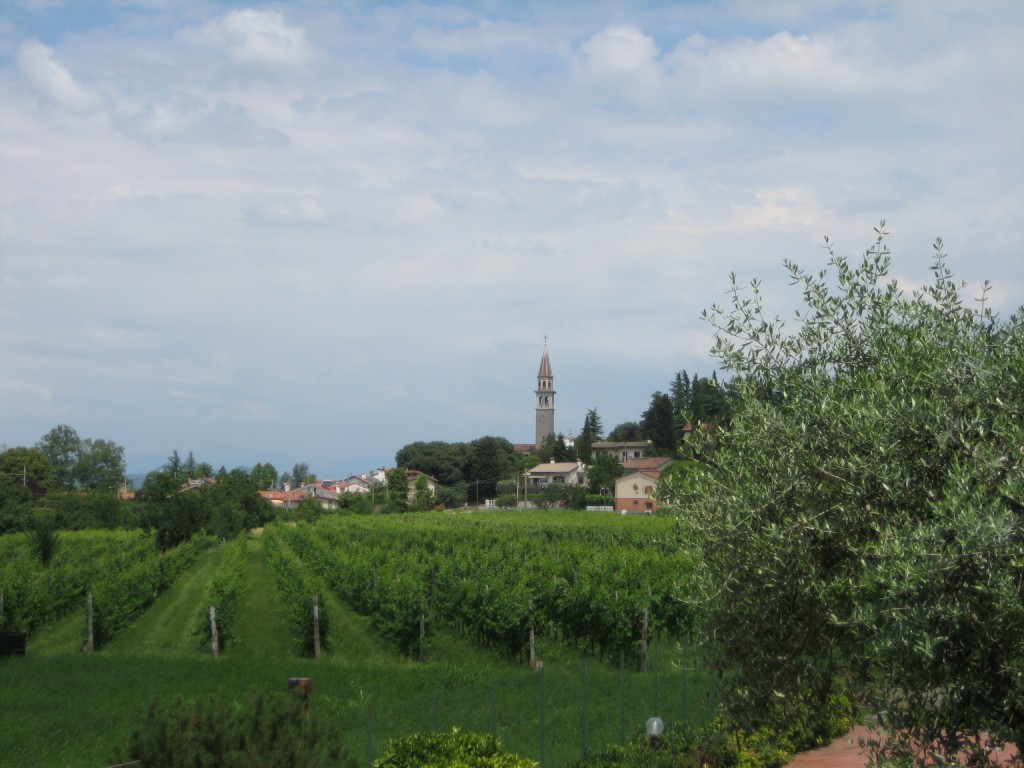 The bush and terrain looked so Australian that only the classic Italian village plonked on the top of the hill convinced me were weren't at home. We sped down the hill into Monfalcone, and found our way to the main square. Many of the shops were closed for lunch. We got slightly ripped off by an internet cafe when I tried to phone my brother for his birthday, but picked up our spirits with a gelato.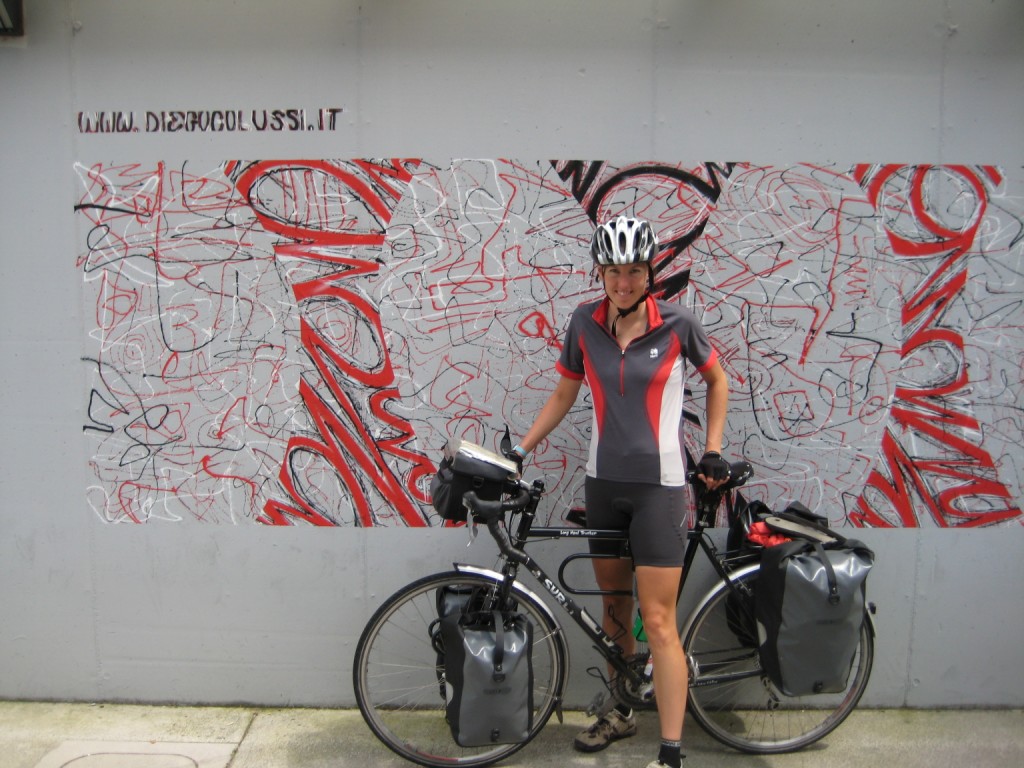 On trying to find camping we discovered the inaccuracies in our newly purchased map. There were three shown, of which one closed seven years ago (the map was published in 2009) and another just didn't exist. The third did, however it was more of a resort, complete with Olympic pool and prices to match.
We took advantage of the good weather to get some clothes washed and dried, had to come up with some creative solutions to hang them all up, then had a swim in the pool to get our money's worth. There was some kind of disco party going on at the camping restaurant later in the evening and J-Lo's Dance the Night Away got played three times. That song is very popular here, in fact a waiter in Slovenia told us it was his favourite song. I'm having trouble keeping it out of my head during these long stretches of cycling!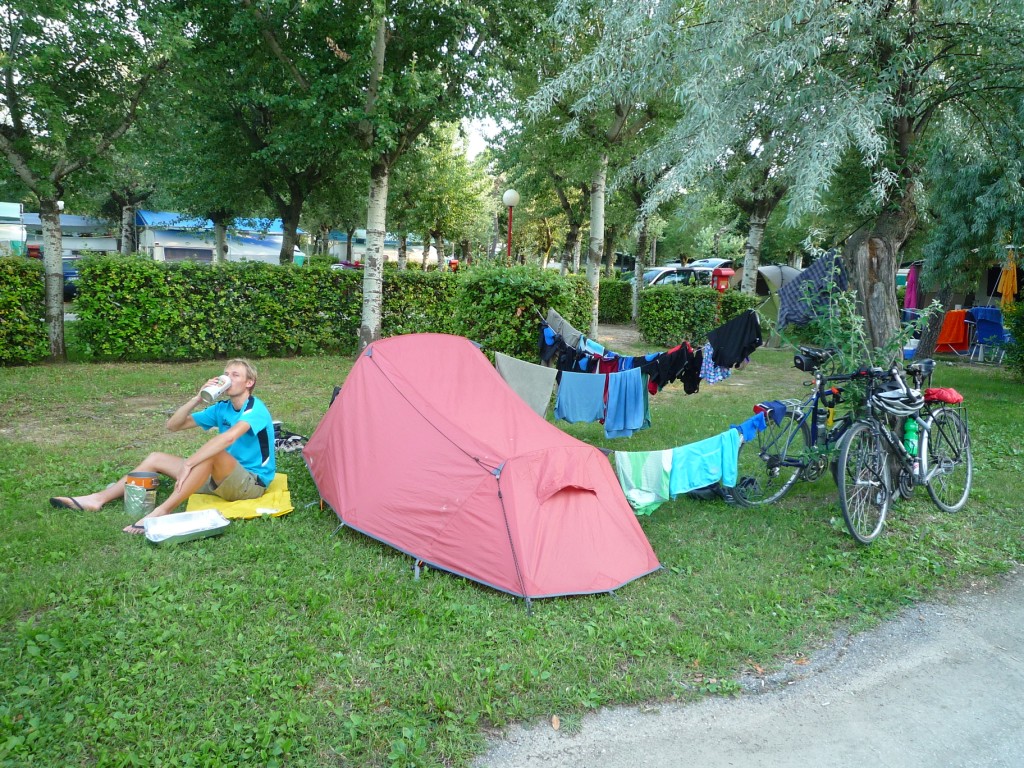 gpx