Posted on June 16, 2011 by rodney
Friday 10/6/2011 71km dep. 10:15AM arr. 7:30PM
We woke up in wonderment to a gloriously clear day, and, having completed our interrogations by 3 separate groups of Dutch campers, set off along a quiet road next to the Soča.
It was a pleasant, fairly flat ride through the farmland next to the river. We saw some mountains that we couldn't see in the preceding days, but we were leaving the Julian alps and the really high ones were already too far away.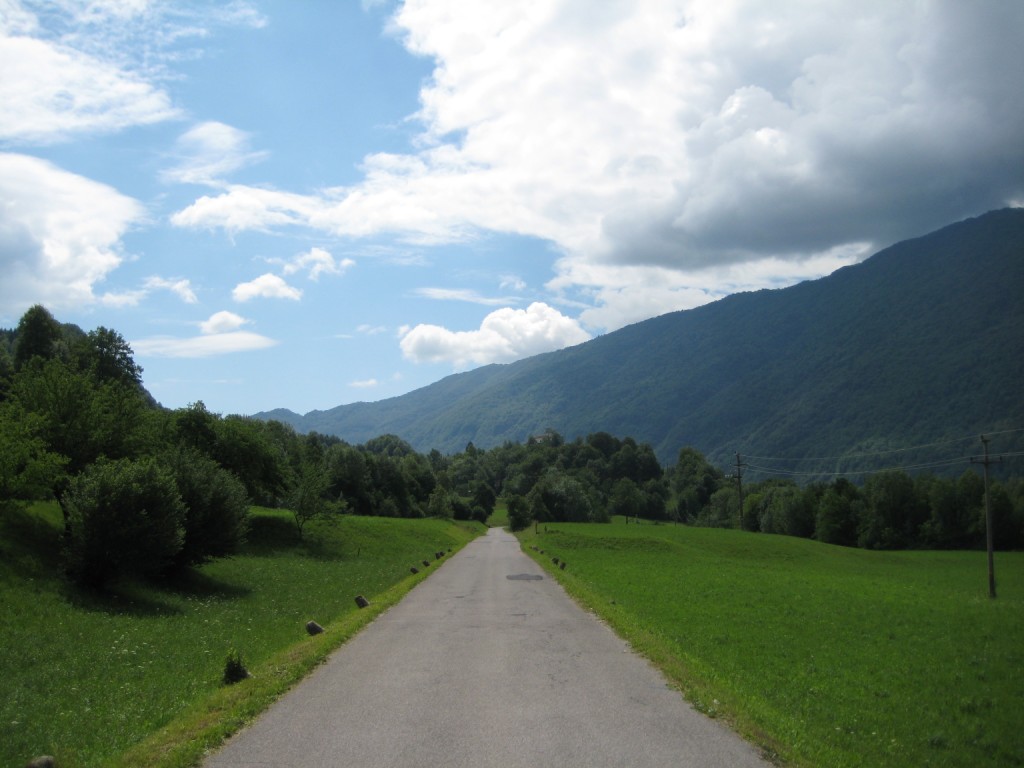 We stopped for an hour or so to walk through the Tolmin gorges which were beautiful. The rivers were still high and running fast.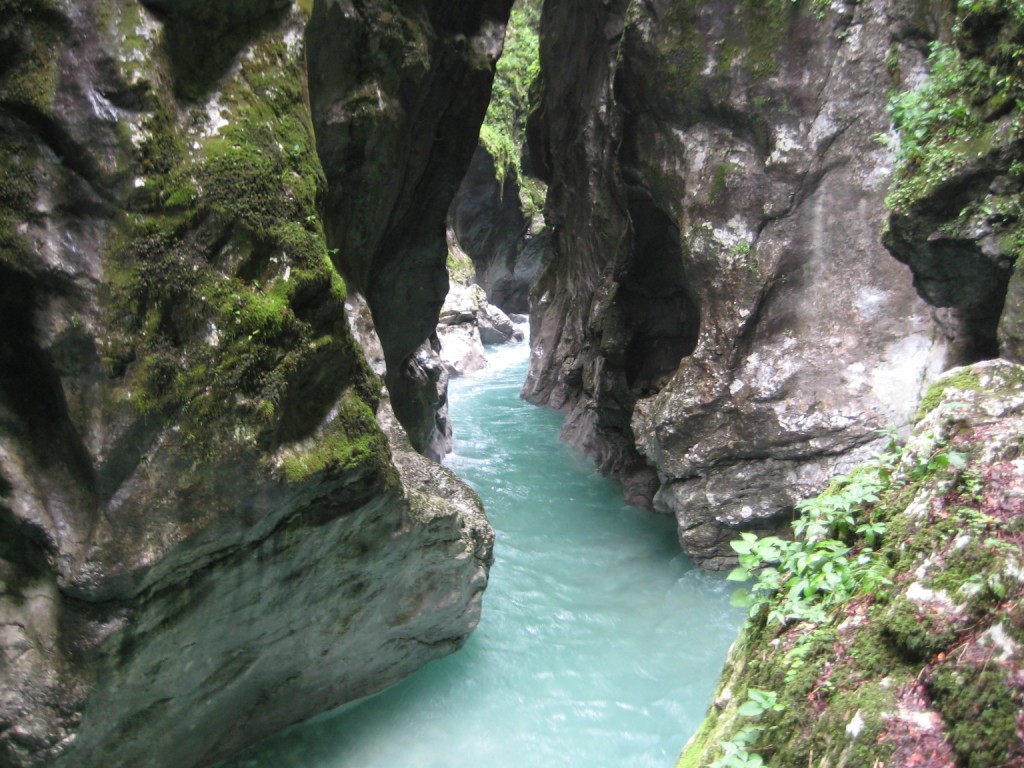 We ate lunch by the Soča then started a 500m climb around the side of a hill. The climb was about 7km long but not too steep. It was good because there were hardly any cars – the low road going along the river would have been very busy. We got up to a quiet plateau with farms and not much else, then headed towards Nova Gorica.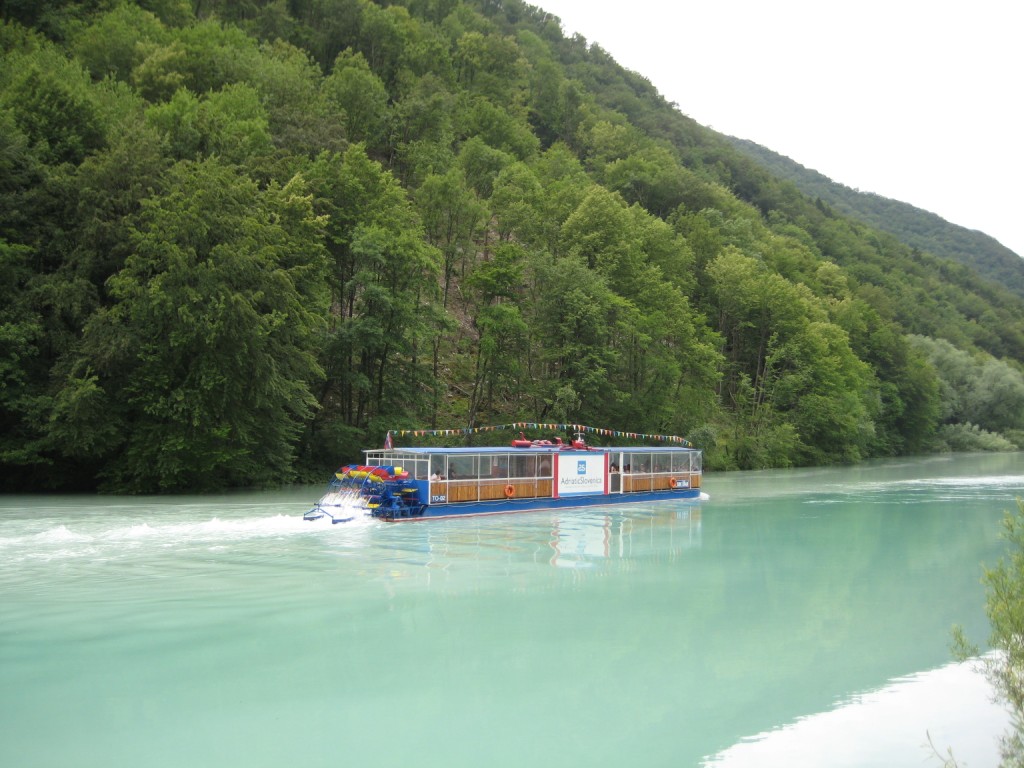 Nova Gorica is the Slovenian side of the railway line in Gorízia. Gorízia became an Italian town after WWI, and Slovenia got the less interesting bit. Our camp site was a few ks out of town on a pretty busy road. It is on a very nice field which is also used for sky divers and paragliders to land if they miss the proper spot about 1km away.