Posted on June 16, 2011 by rodney
Wednesday 8/6/2011 49km dep. 10AM arr. 4PM
Today we rode up the highest road in Slovenia in fairly inclement weather, saw some clouds, as well as a few other things.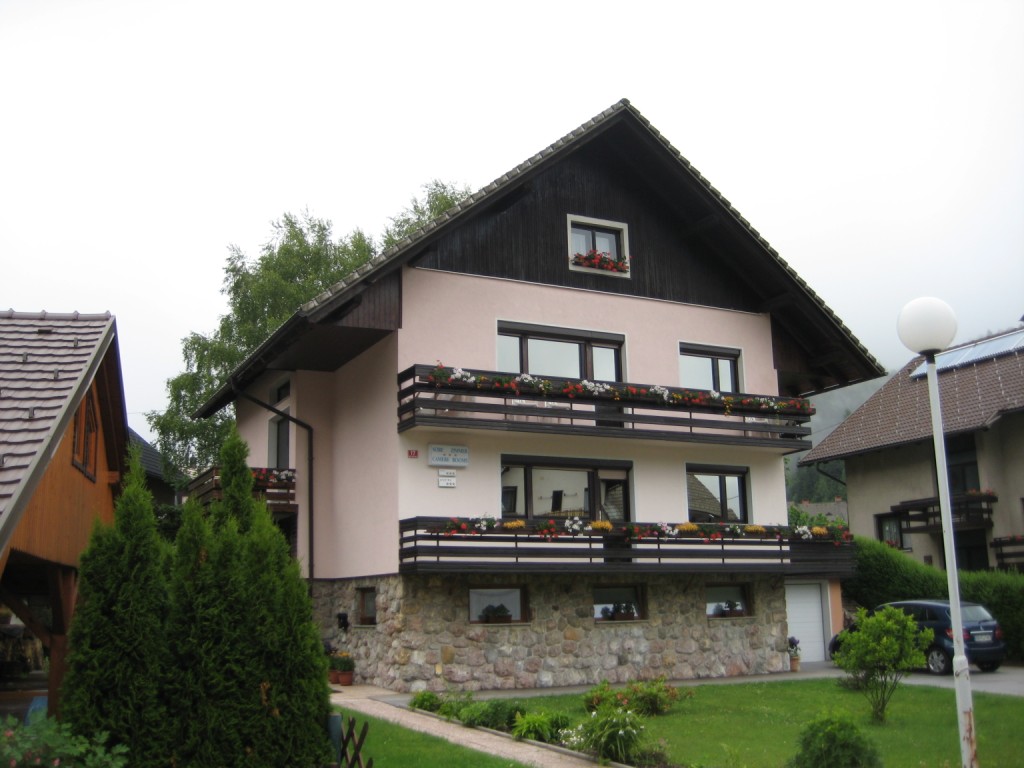 In the morning we enjoyed cooked breakfast with our hostess who suggested we come back if the weather was bad then went outside into the cloudy and drizzly weather. After passing a nice blue lake and leaving town we soon got to work on the Vršic pass.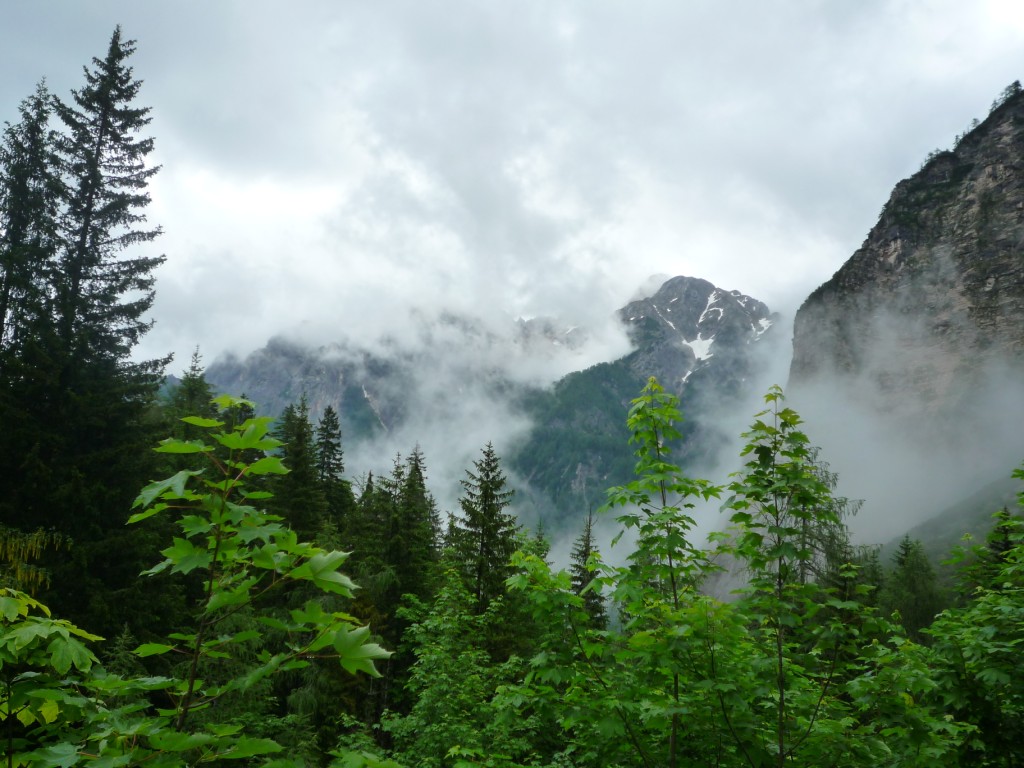 It wasn't too bad on the way up, steep but not painfully steep. The hairpins were numbered and there were about 25 on the way up and 25 down. It drizzled and rained a little bit but we were mostly under trees and the climbing was keeping us warm anyway.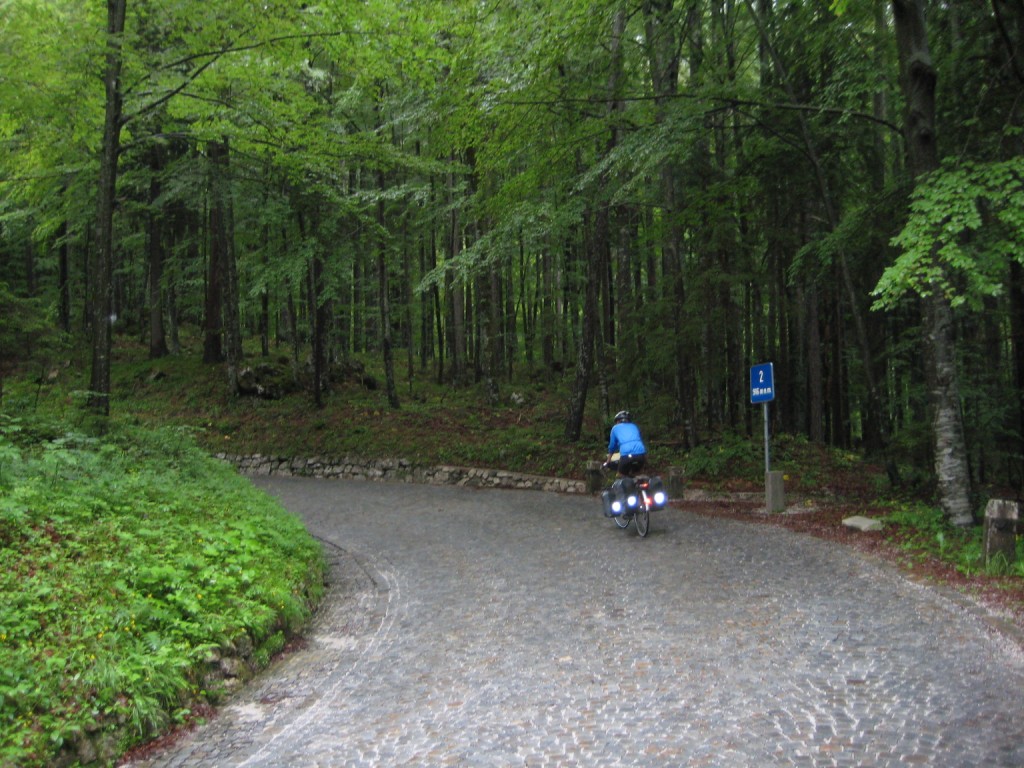 We stopped at a little wooden shrine which was a memorial built by the Russians because the road we were riding on was built by Russian prisoners in the first world war. The area towards the Italian border was a front which was well contested by both sides but didn't move much after the initial invasion by the Austrians.
We reached the top of the pass (1611m) and stopped for a photo then the sun actually came out. Unfortunately, there wasn't any view at all past the nearest trees, so there was no need to stop for long, and anyway it started raining.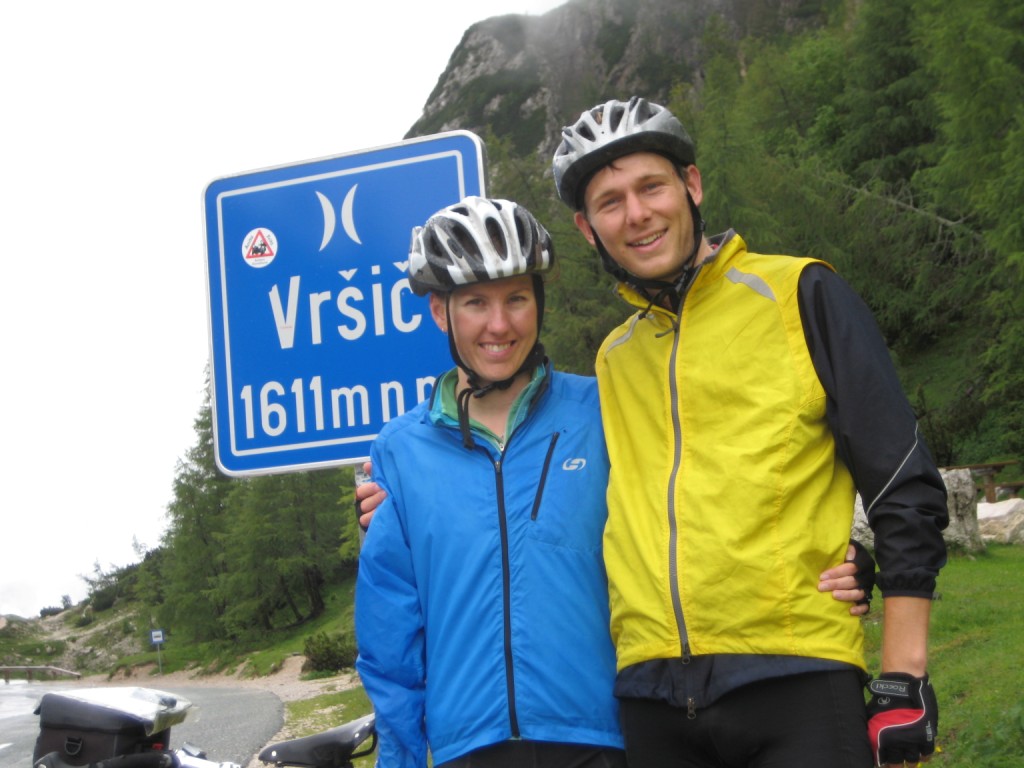 On the way down we had to sit on the brakes because the road was wet. It was also a little cold as expected. There were some sunny moments however. We had a look at the Alpine botanic garden, as well as a statue of mountain explorer Julius Kugy gazing up to the cloud where Jalovec usually is.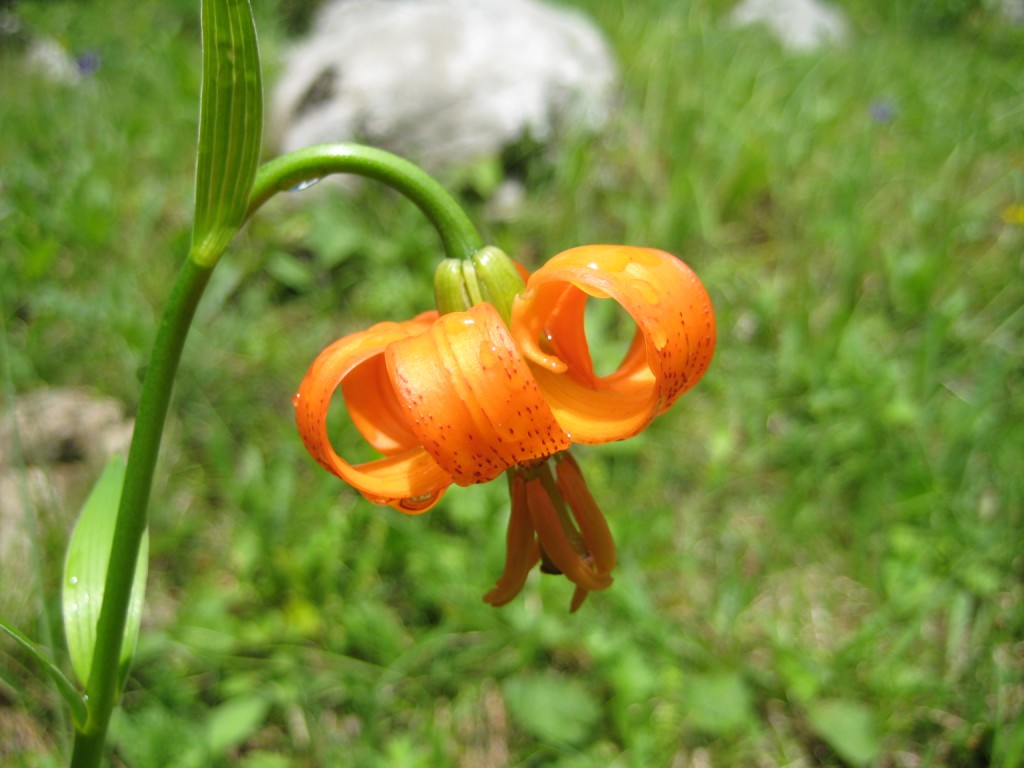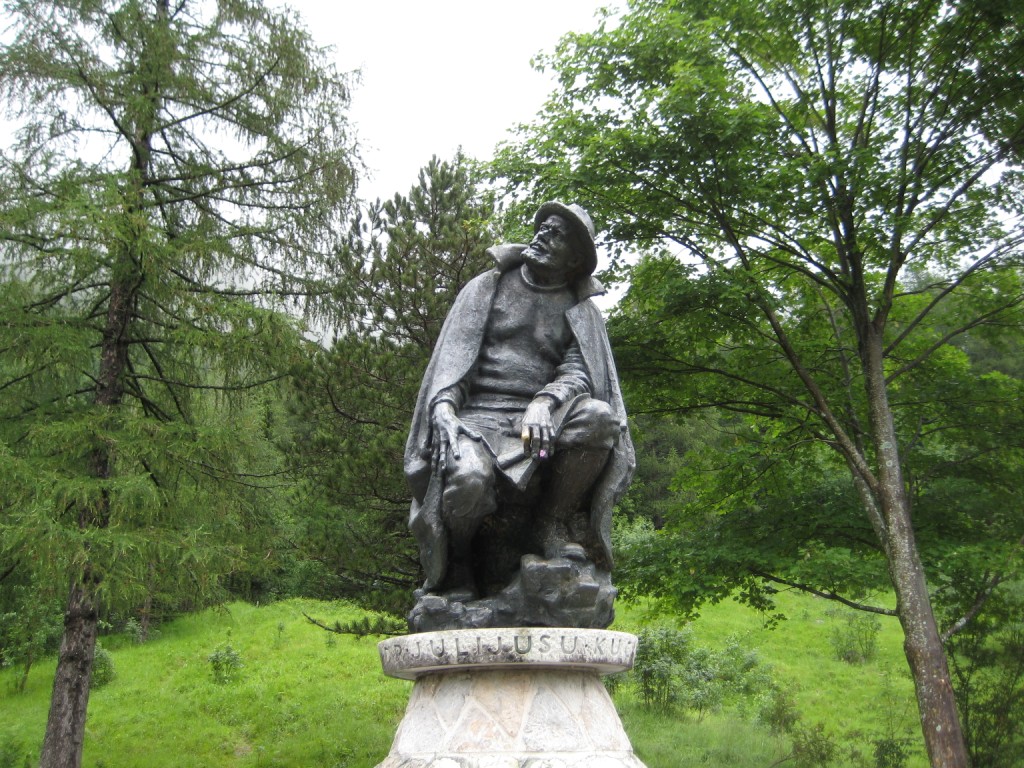 It started raining fairly heavily so we took cover in a restaurant for a hot drink. We picked a short gap in the rain to continue along the river, and then got pissed on all the way to our camp place in Bovec.
At the camping we hung up all of our wet clothes, had hot showers, then found a bit of grass which wasn't a puddle to put up our tent.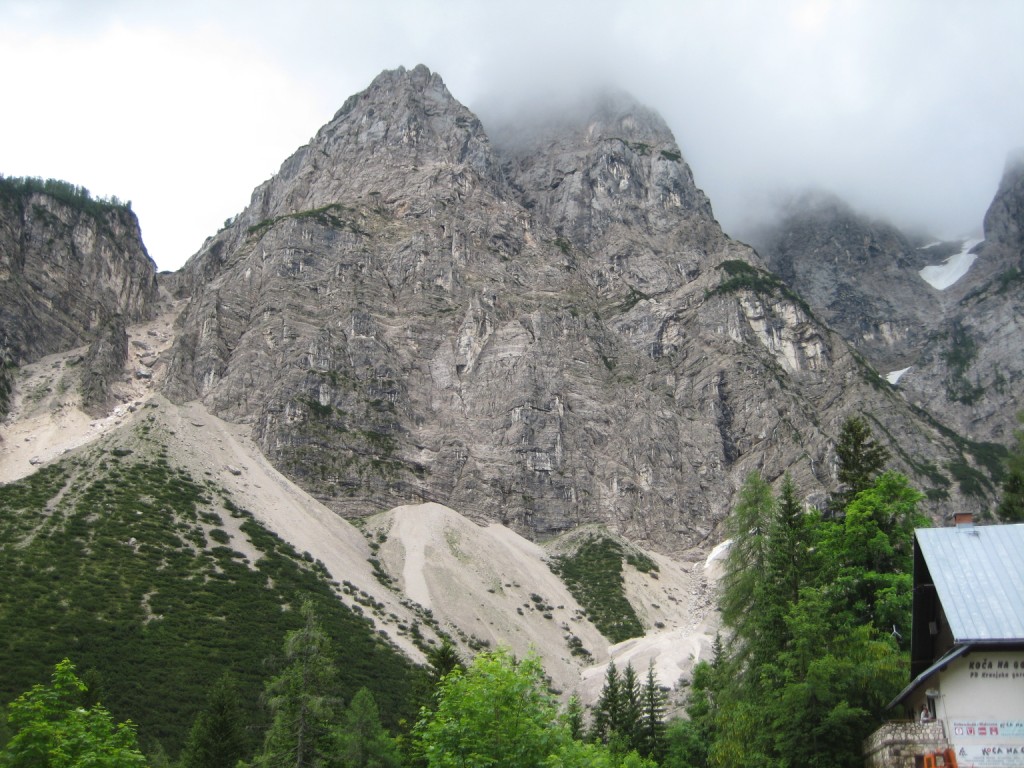 gpx