Posted on June 7, 2011 by vicki
Tuesday 7/6/2011 44km dep. 10:15AM arr. 3PM
Wet. Soaked. Saturated. Waterlogged. Sodden. Sopping. Drenched…
Woke up to a damp campsite again as it rained through the night. We were packed up quite early, then spent a little dry time updating the blog.
It began raining shortly after we left. The day's route was simple, with some impressive scenery, but the experience was marred by the unrelenting rainfall. We rode north out of Bled towards Jesenice, a town quite close to the Austrian border. At this stage the drizzle became a bit of a downpour so we took shelter at a pizzeria and had some hot drinks. The rain didn't show any sign of letting up so we went ahead and ordered a pizza. We've heard from a few sources that the pizza is pretty good in Slovenia and we have to agree.
Stomachs full of warm food, we set off again. We had already decided that we were going to spend the night in Kranjska Gora, so knew it wasn't far to go. We had to ride on a busy road for a while, and got splashed by cars going either way. Not that we could get much wetter anyway.
The clouds were coming down really low from the mountains - it was quite impressive to see them alongside as we cycled on the road through the valley. We followed a river most of the way and steam was coming off it.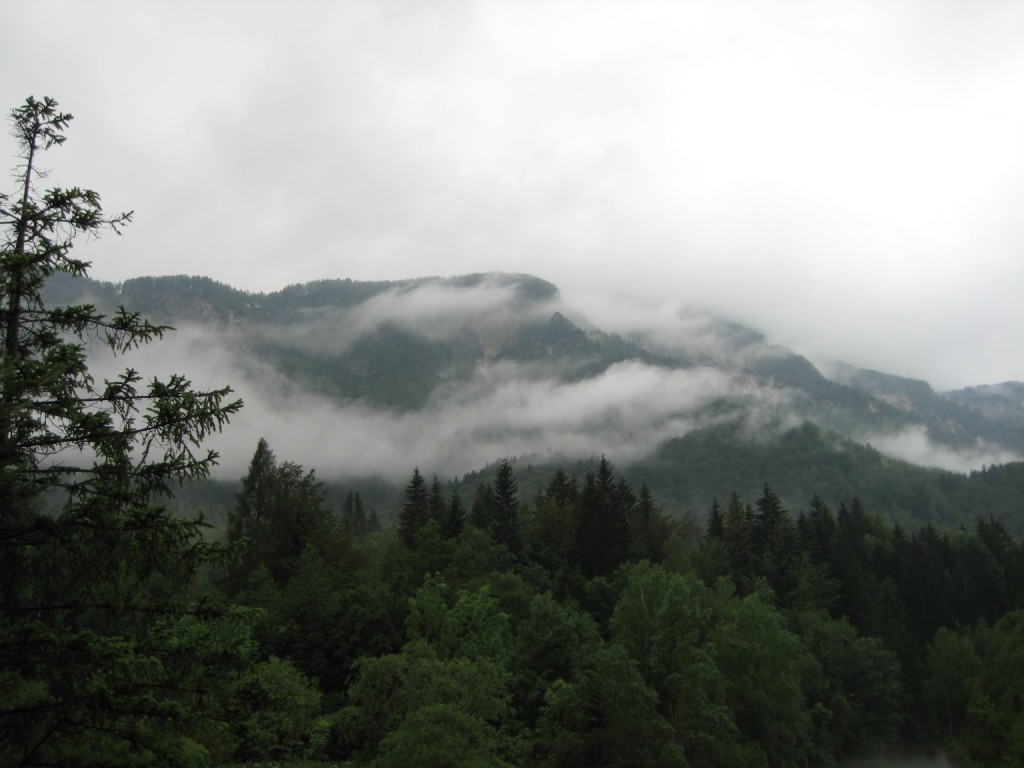 We didn't have to stay on the main for too long before a signs directed us to a separate cycleway, built where a railway line used to be. It was as good a path as you can get for cycling, flat, smooth, surrounded by forest, old steel railway bridges going over the rivers. Would have been perfect on a nice day; even soaked through we quite enjoyed it.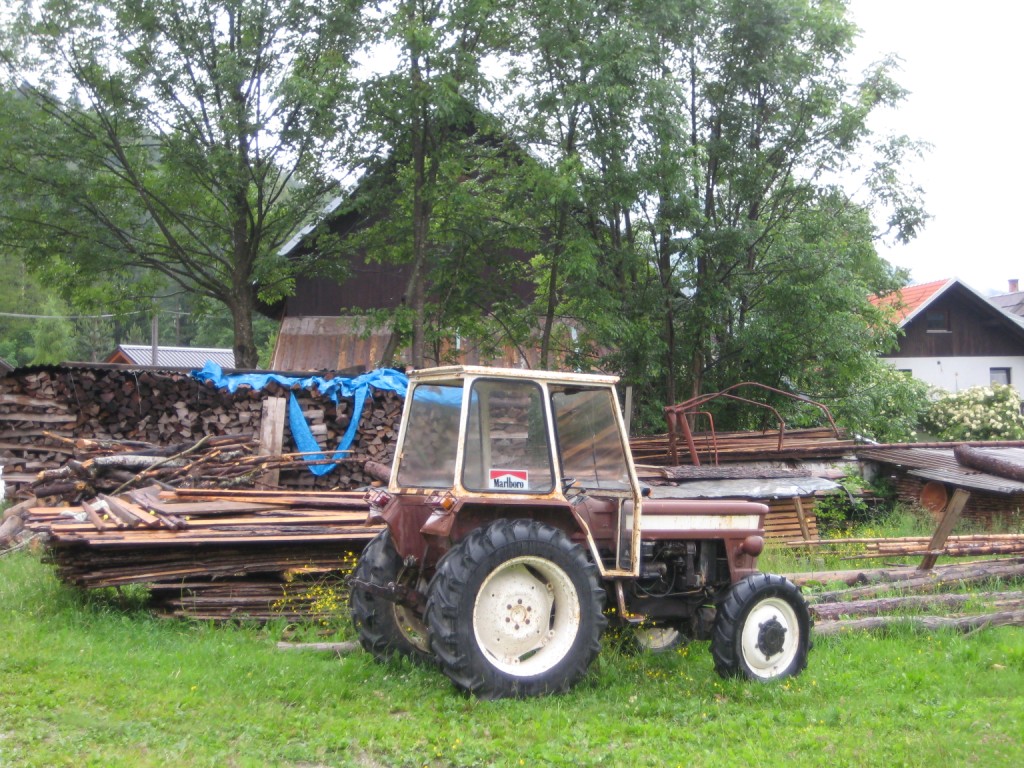 We weren't sorry to get to Kranjska Gora though. By this time I was pretty cold. Rather than try and set the tent up in the rain, cook in the rain etc. we went to the tourist info centre to investigate the possibility of alternative accommodation. The helpful girl at the centre advised us that the HI youth hostel wasn't very good, but procured for us a private room in a small B&B.; The woman who runs it was really friendly, didn't look fazed by our sodden appearance and helped us put our bikes into her garage. Couldn't ask for more.
It was still pretty early so we went into town during a gap in the rain for a look around. We bought a poncho to use as a bike cover, then holed up in a cafe for a while as it was raining pretty heavily again. We couldn't stay forever so we walked home trying to stay dry under the new poncho, with the result that about half of our combined wardrobe is now hung up in our room to dry.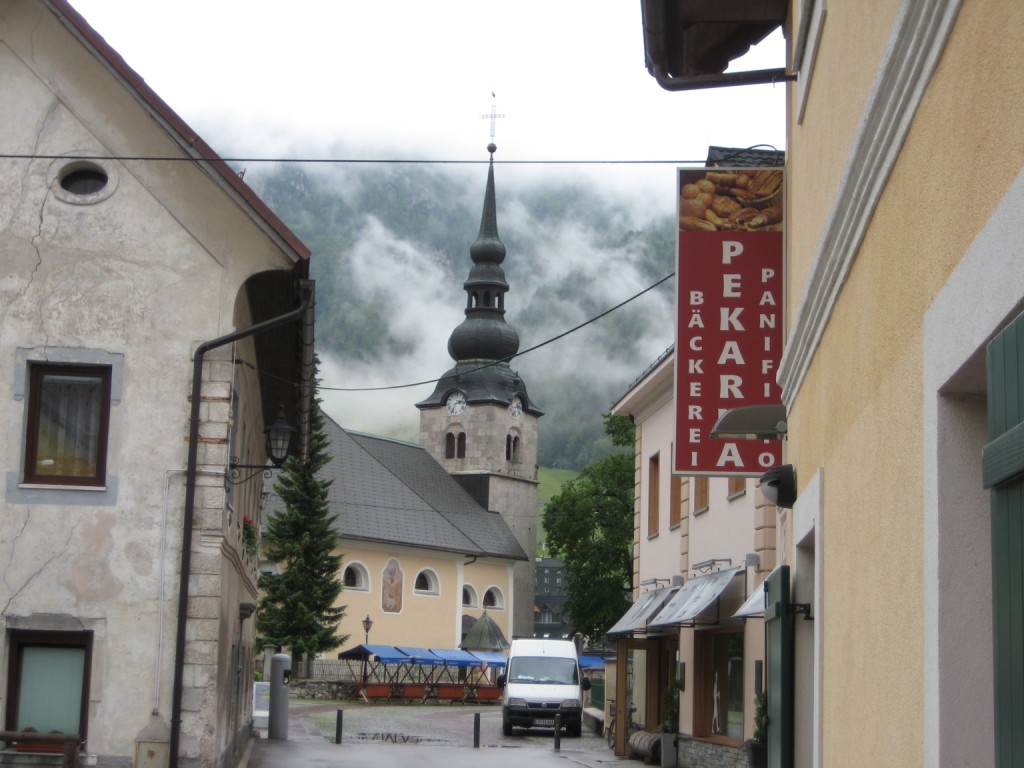 Here's hoping for a drier day as we ride up the mountain tomorrow!