Posted on May 28, 2011 by rodney
26/5/2011 52km dep. 10:15 arr. 5PM
There was a big wind blowing this morning and it turned out to be a northerly which was very helpful for our trip towards Slovenia.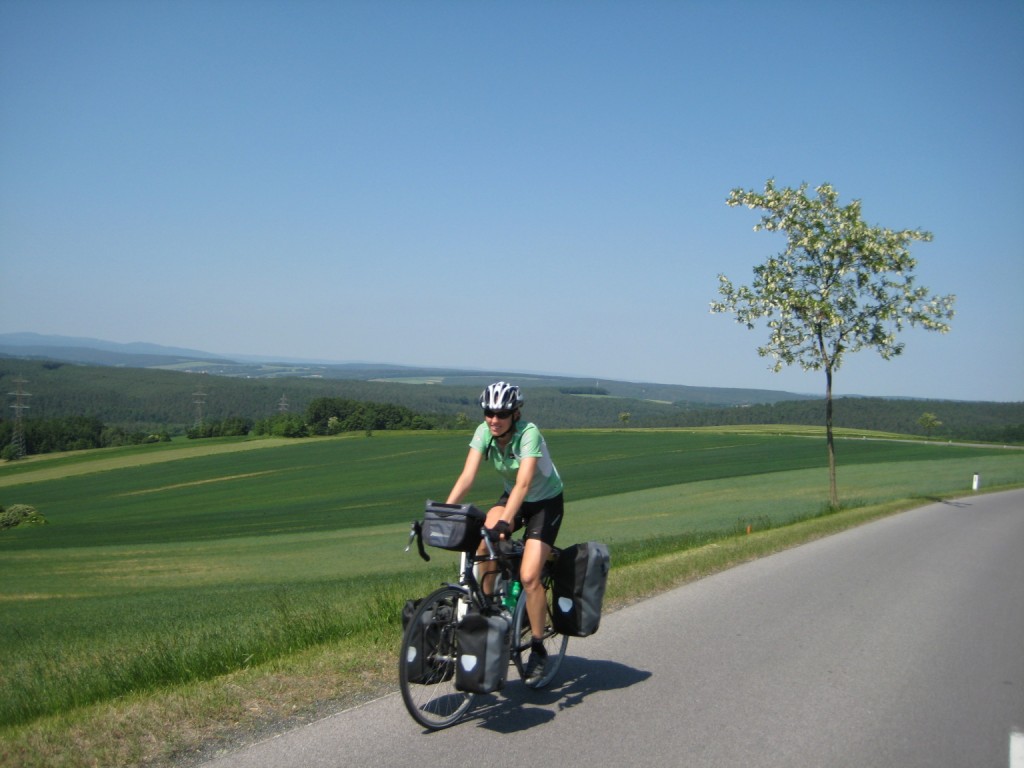 On our way we visited Obi (a hardware superstore) to get rid of our empty gas can. We made an extensive search for citrus degreaser (to clean the bike chain) but it's as difficult finding things in Obi as it is in Bunnings except that all the writing is in German. The staff didn't really know what I was talking about which is understandable, so we left empty handed.
At about lunchtime we stopped in Lockenhaus outside the church. Then the priest's alarm clock went off - the church bells were ding donging for about 10 minutes and he came out soon after.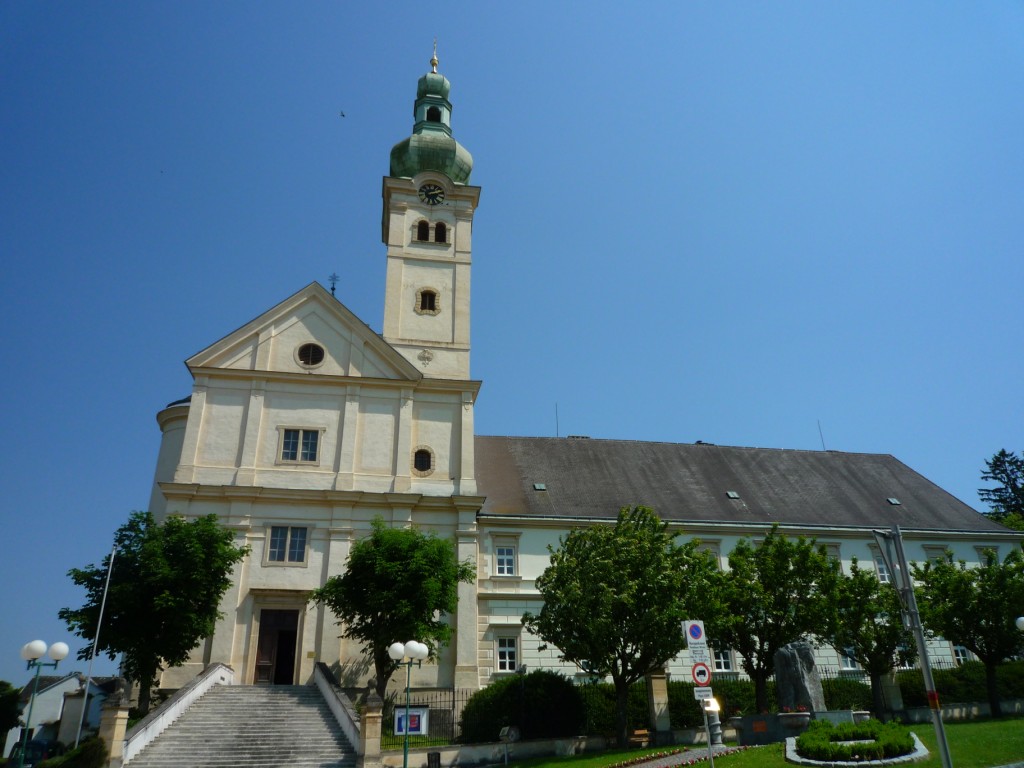 There was a bit of steep climbing today but the reward is some nice high roads and renewed consideration for shedding excess weight. At the end of the day we descended into Bad Tatzmannsdorf, a health resort spa town. The camping field had a good view over the valley.