Posted on May 17, 2011 by vicki
16/5/2011 65km dep. 9AM arr. 5PM
There was hardly a cloud in sight as we got up on this chilly morning. We'd had the campsite to ourselves again (although they locked the shower block which was a bit of a pain). We got ourselves ready, stopped off at the supermarket in town to stock up on supplies then spent almost an hour trying to figure out which road we were supposed to be taking out of town.
After finding our way (the steepest road of course), we proceeded up and down hills, through tiny villages, all the while the sky grew darker. We rounded one corner to find a decent sized solar farm right in someone's backyard - there is always something to surprise.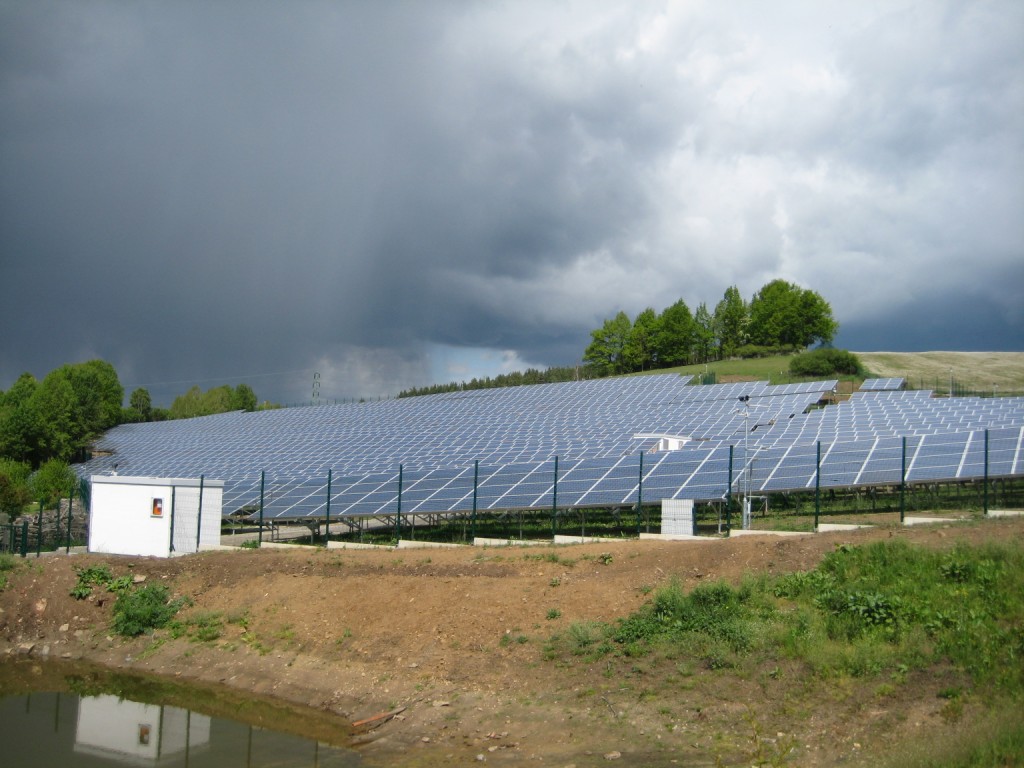 We waited out one round of rain in the pine forest, sharing a cold pizza we'd bought from the bakery (turned out to have pepperoni on it - whoops). Later we weren't so lucky, it started hailing and there was no suitable protection, only a few sparse pine trees.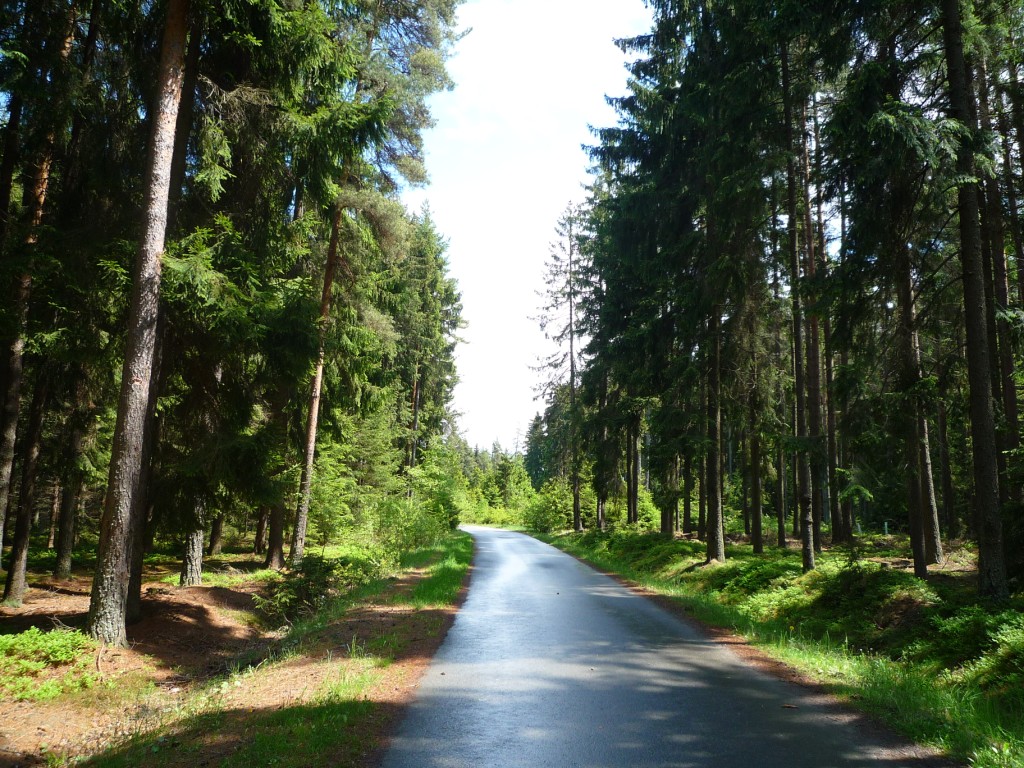 Despite inclement weather the scenery was still amazing. Like other days we had the country roads all to ourselves. We stopped in Dolni Dvoriste, the final town before the Czech-Austrian border, to spend the last of our crowns on a hot drink and a snack. Although pretty small, the town was packed with dodgy bars, strip clubs and casinos, which says something about the economic and regulatory differences between the two countries.
Even without the old checkpoint infrastructure in place, it would have been immediately obvious when we crossed into Austria. Not only were the signs now in German, but the roads were smoother, the buildings in better condition and the cycling and camping signage easier to follow,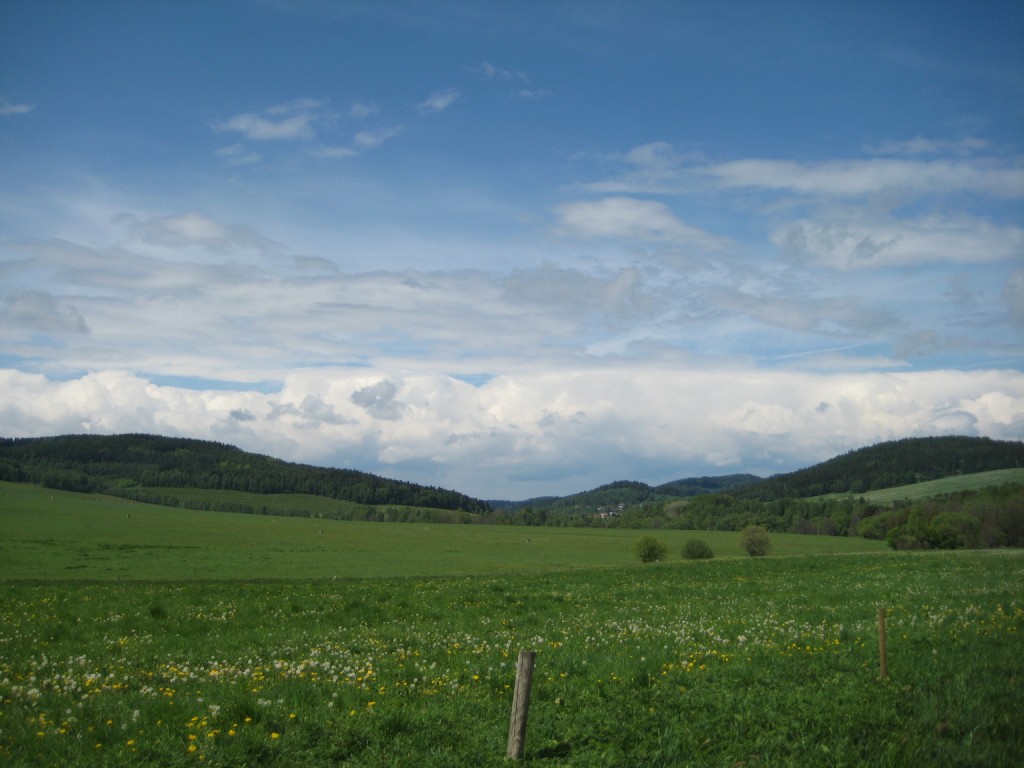 We rode for about two hours into Austria (the hills are also bigger!), before finishing up in Freistadt. The campsite was very nice without being a holiday park, it also cost four times as much as our camping the previous night in the Czech Republic.
We did a long overdue load of washing, as a result I went to the supermarket wearing my travel dress with my cycling arm warmers, leg warmers and jacket, and my sneakers. A fashion statement to say the least.
We had another meat fail when the can of soup we carefully chose turned out to contain little bits of meat. We aren't always correct in guessing what the ingredients on labels mean. After a feed we were lulled to sleep by the soothing tones of a nearby waterfall.