Posted on May 15, 2011 by rodney
14/5/2011 38km dep. 10:15AM arr. 5PM
We slept in a bit this cool and cloudy morning but the hills soon warmed us up. There were lots of people out on the cycle route having a Saturday morning cycle.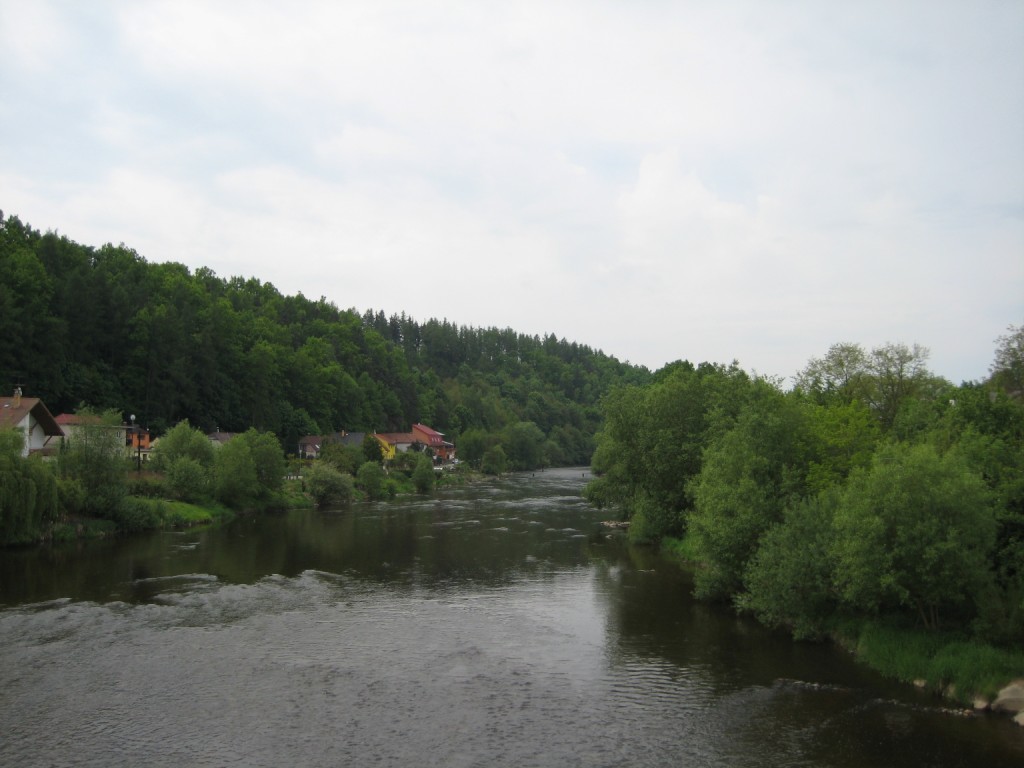 It wasn't far to Cesky Krumlov and we decided to camp there for two nights because it looked like a super cool town and it was forecast to rain the next day. The old town is inside a bend of the Vltava river and has a big castle and tower on the hill. There are heaps of tourists here as well.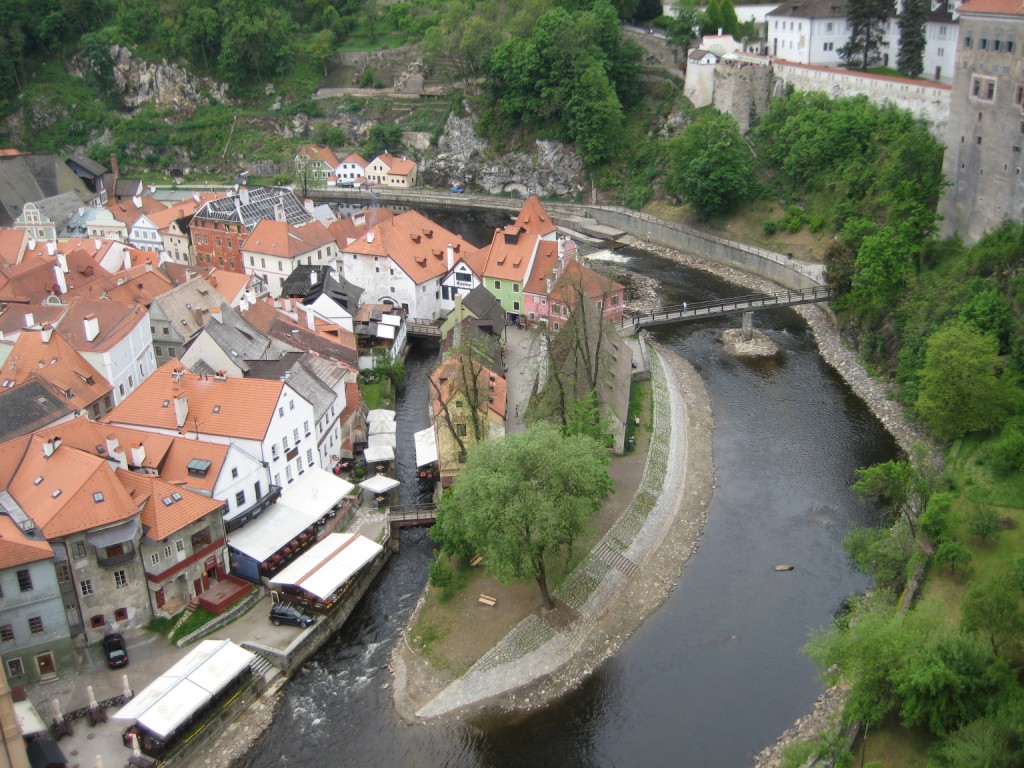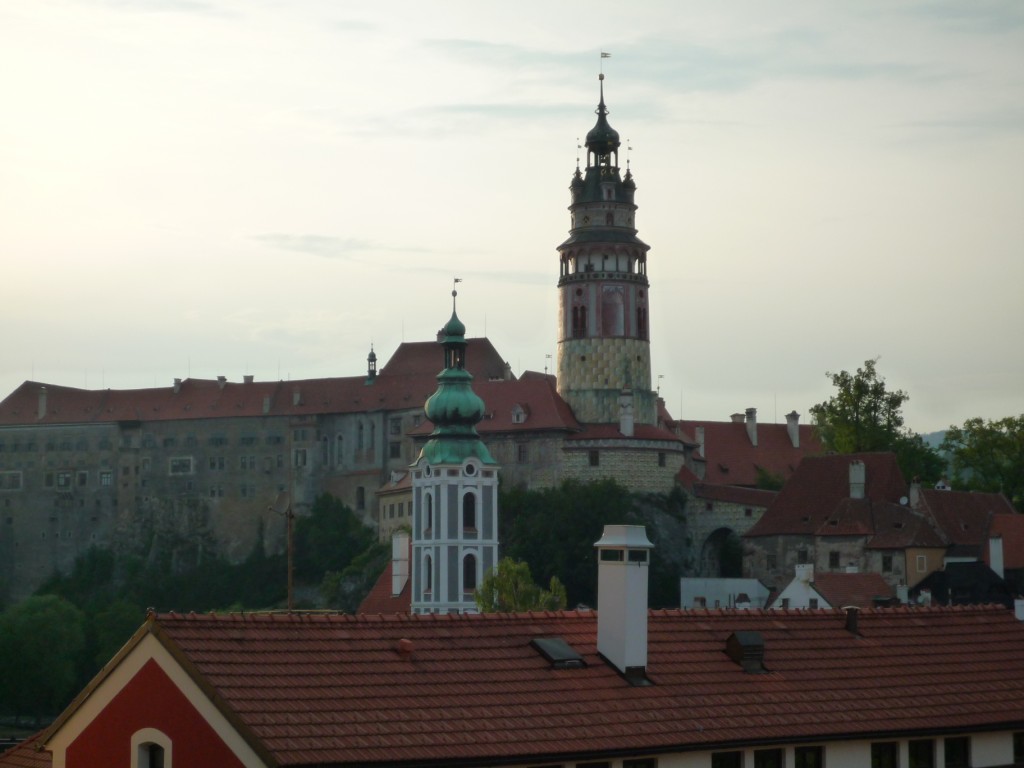 Our campsite is at the edge of town, next to the river. This camp is also popular with the boat people who like to come ashore, put up tents, light fires and sing songs. The next morning when it's raining they drink Becherovka for breakfast to keep warm. We were offered some but politely declined.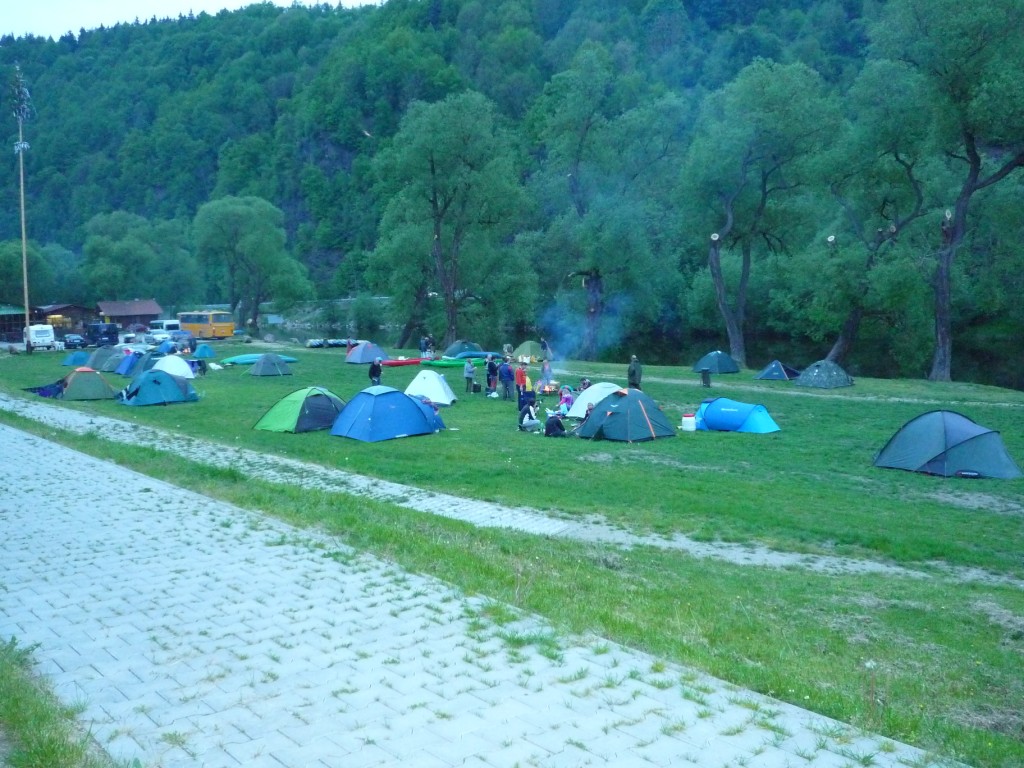 Rest day
Today we had a rest day since it was raining all morning, then we went to town to see the castle, its tower, and the museum. We also found an art exhibition by sculptor Miroslav Parel who liked to make grotesque bronze humanimals, detached fingers, molds of mouths upside down used as wash basins, etc. His themes were the Czech experience before and after the "Velvet revolution," also the expatriation of ethnic Germans after the war.
Tomorrow we will have a good day going over the border to Austria, towards the Danube river.