Posted on May 15, 2011 by vicki
13/5/2011 73km dep. 9:15AM arr. 5:30PM
We packed up the tent still wet from the previous night's rain and made a quick stop in town to get breakfast from the bakery. We retraced the cycle route we had taken to enter Sobeslav, then headed south.
The beginning of the ride was a little flatter than previous days, but otherwise the terrain was much the same. The day started out pretty overcast, but warmed up into lovely sunny weather by lunchtime. We followed the cycle route through bumpy gravel forest tracks, spotting a couple of deer very close to the trail.
We climbed a bigger hill to be met with spectular views of the Vltava river, before stopping for a late lunch in the culturally significant (according to the map) town of Hubloka nad Vltavou. We took our lunch up to the castle on the hill (a steep ascent but worth it) and ate in the grounds. The current castle building looked a bit shiny and new to be authentic but it was still pretty impressive.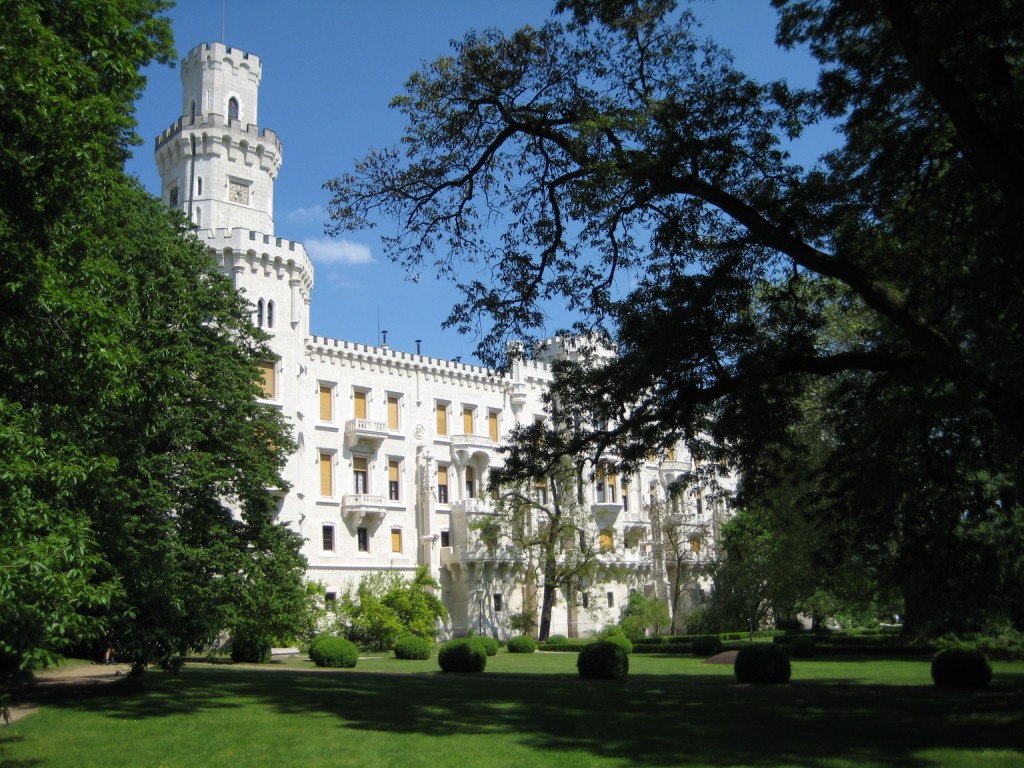 From Hubloka we followed the cycle path all the way to Ceske Budejovice along the river. As the weather was so pleasant we shared the path with many others on bikes or rollerblading. We passed lots of sportsgrounds, including some sort of boating facility.
We arrived at the centre of town to find that the ice hockey (Czech vs Sweden) was being shown on a big screen in the main square. Seemed like quite a party. We decided to find the camping first and return later.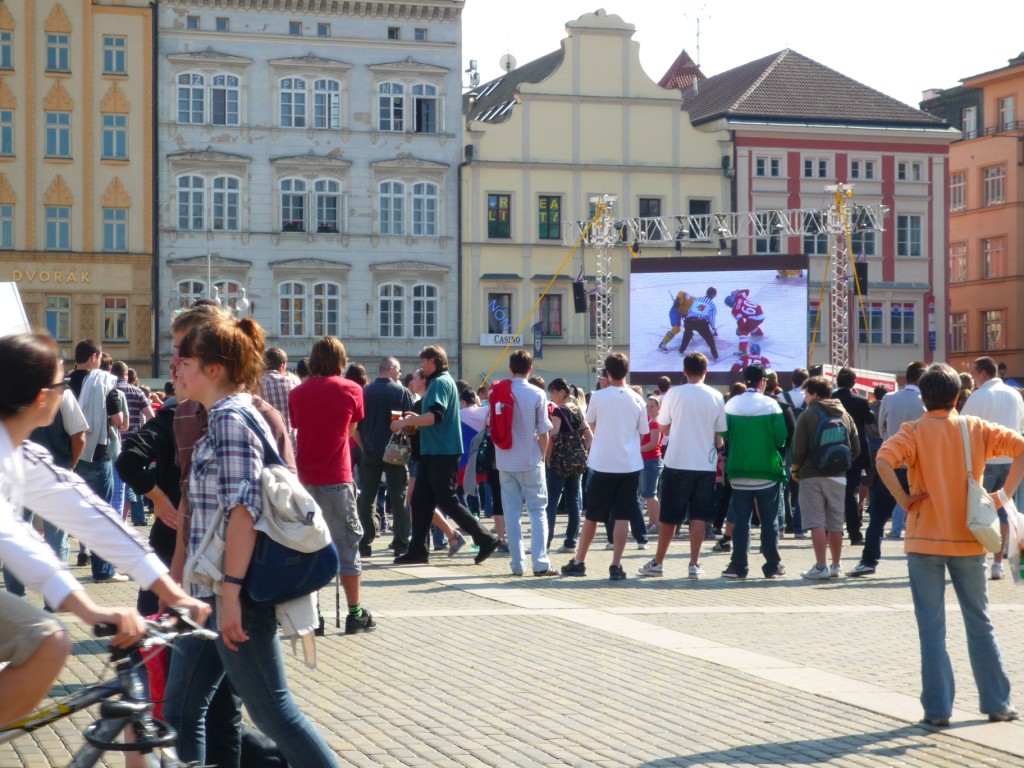 Took a while to find the campsite and we returned to town to find a much comparatively deserted square, littered with plastic cups. The Czechs had lost so people were obviously not in the mood to stick around.
We got supplies for sandwiches and ate them in one of the parks surrounding the main square. We had to defend our food from a persistent puppy and eventually moved. Got back to camping just as it grew dark.