Posted on May 15, 2011 by rodney
12/5/2011 59km dep. 8AM arr. 2PM
It was a dark and stormy night the night we camped in Sobeslav, but the day started simply cool and overcast. Unfortunately the the fine weather of the last week had become less fine.
After buying breakfast and reading the Czech newspapers (weather section) we went to the local church to eat breakfast next to the grave yard. Then we set off into the beautiful hills and valleys and quiet roads to which we have become accustomed.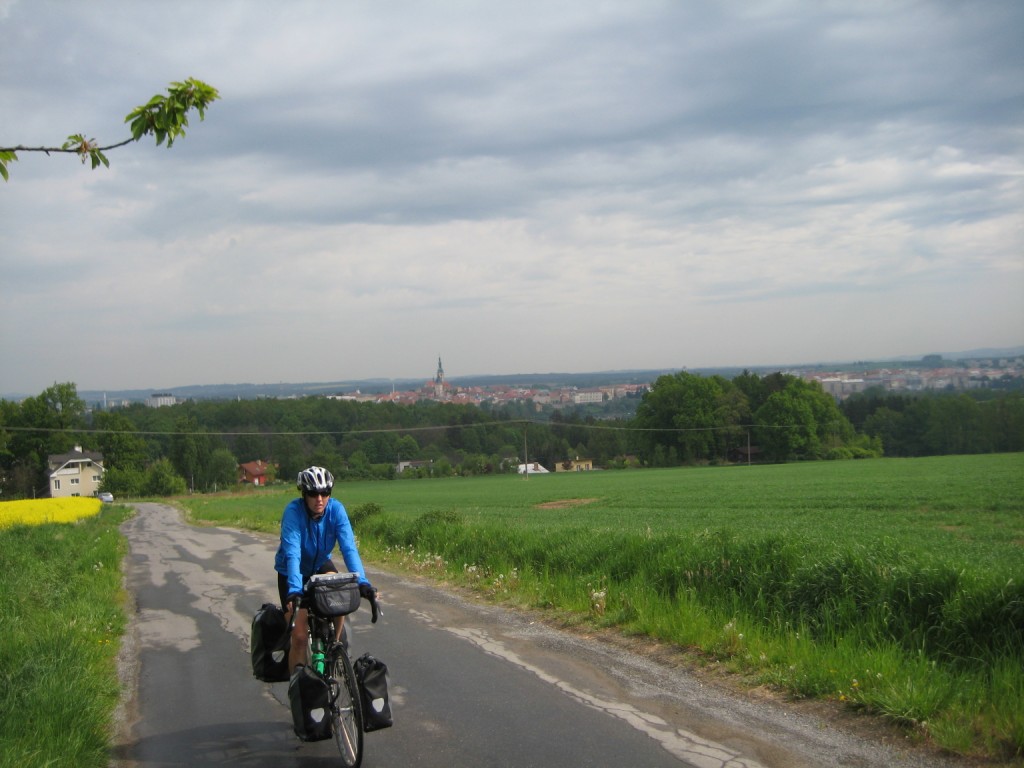 There are lots of lakes in this area and often the road goes through the middle of the lake which is cool. I can't really explain the forests except that they contain trees which are brown and green as well as moss. There are some pine plantations and evergreen forests as well.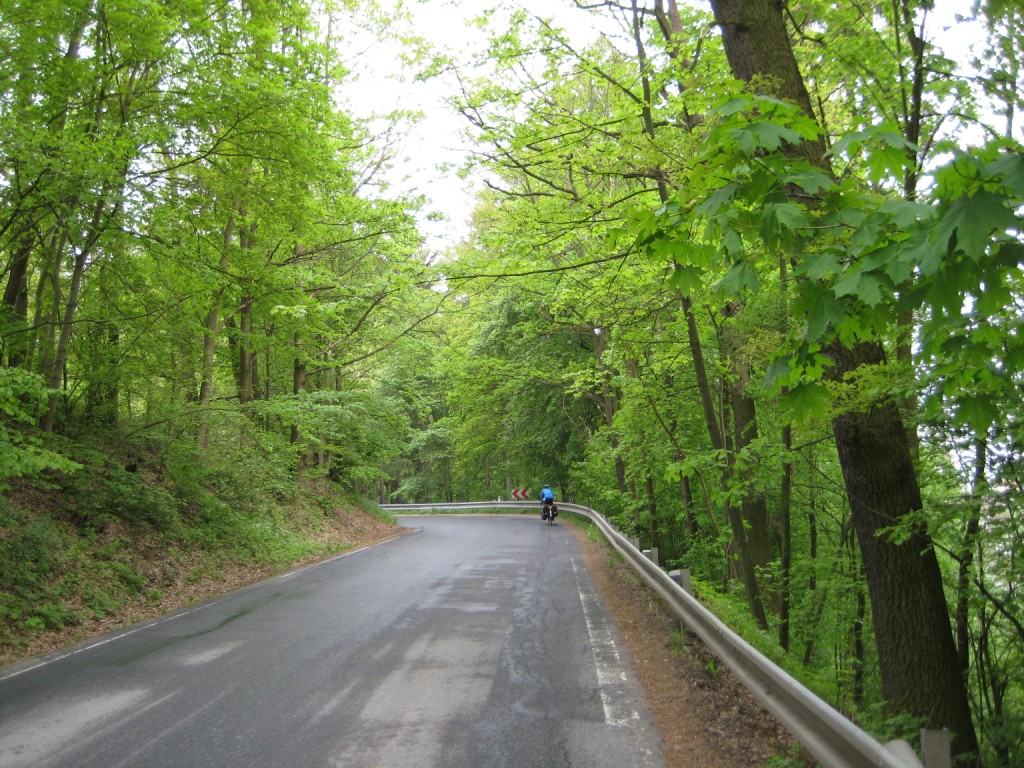 The current crop here seem to be canola which is flowering and quite high. Also there is wheat and barley, but most of them haven't got their heads yet.
The most popular farm animals are chooks, followed by sheep and goats, cows, horses, donkeys, mules. I am surprised I haven't seen many pigs or piggeries given how much they like sausages here. The farm houses and buildings are built from brick and stone and are in a dilapidated condition generally. Some have been renovated and the plaster and paint is done in the south Bohemian style.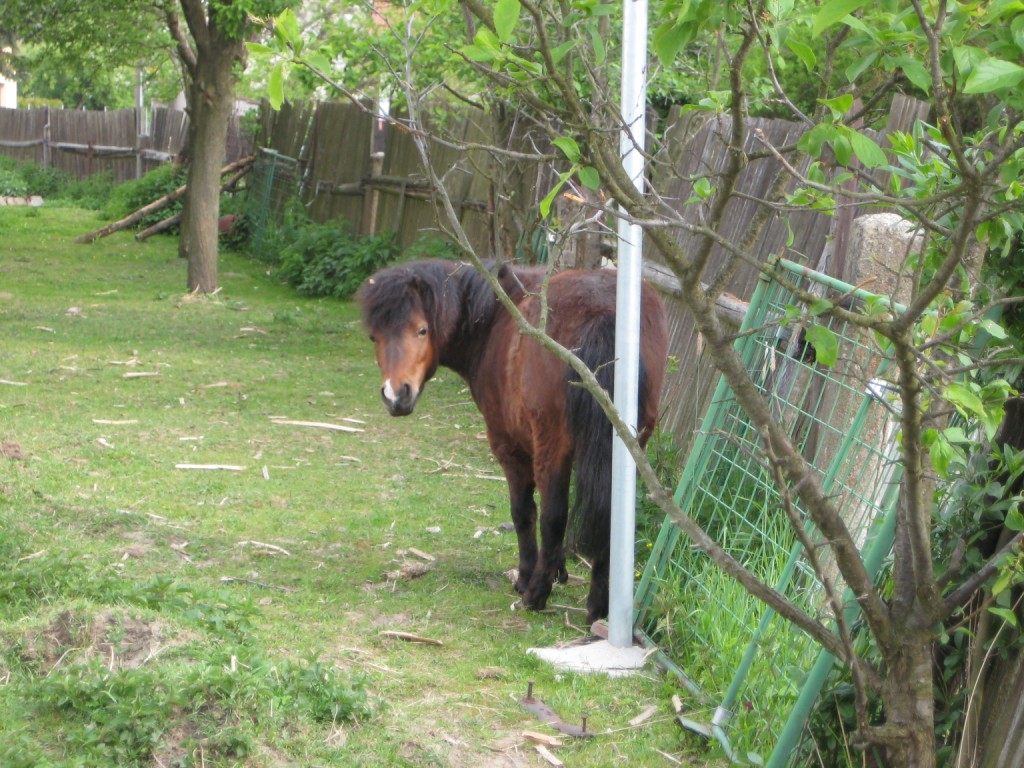 Of the wild animals, we have seen hares, pheasants, and some deer.
Anyway…
We didn't go very far this day because it drizzled once or twice, the forecast in the paper was for more, and I don't really like cycling in the rain. So we went to the town of Sobeslav and found its camping site. Of course, as soon as we put up our tent the sun came out and it got quite hot.
We went into Sobeslav for a look, went to the cafe for a cake, then went shopping for tea. When we got back to camping it started raining properly so we cooked our rice and vegetables underneath a shelter.