Posted on May 15, 2011 by vicki
11/5/2011 66km dep. 9:15 arr. 5PM
On this chilly morning we watched the boat people pack up and launch their canoes back into the Sázava. Our own route for the day took us away from the river towards the hills.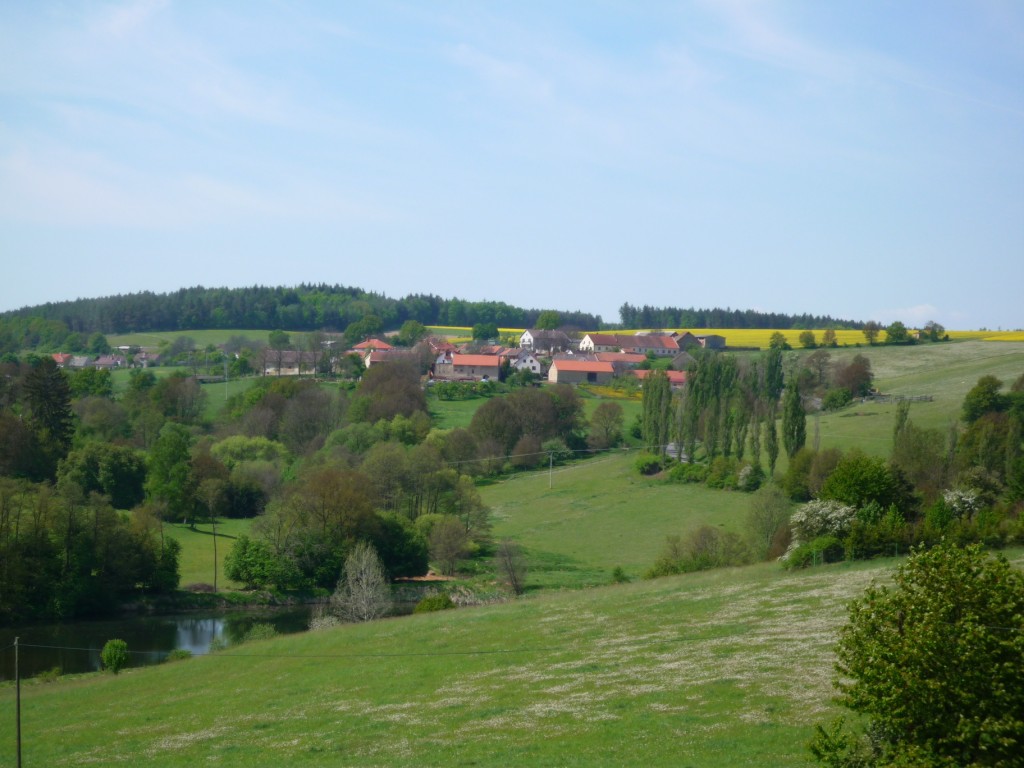 The day's ride included more beautiful countryside, passing through farmland and forests. The villages were all very similar to each other - we would climb a hill to find a village at the top and then descend to its sister in the valley. We stopped for lunch in a slightly larger town called Kosova Hora, eating in the main square as it was a nice day.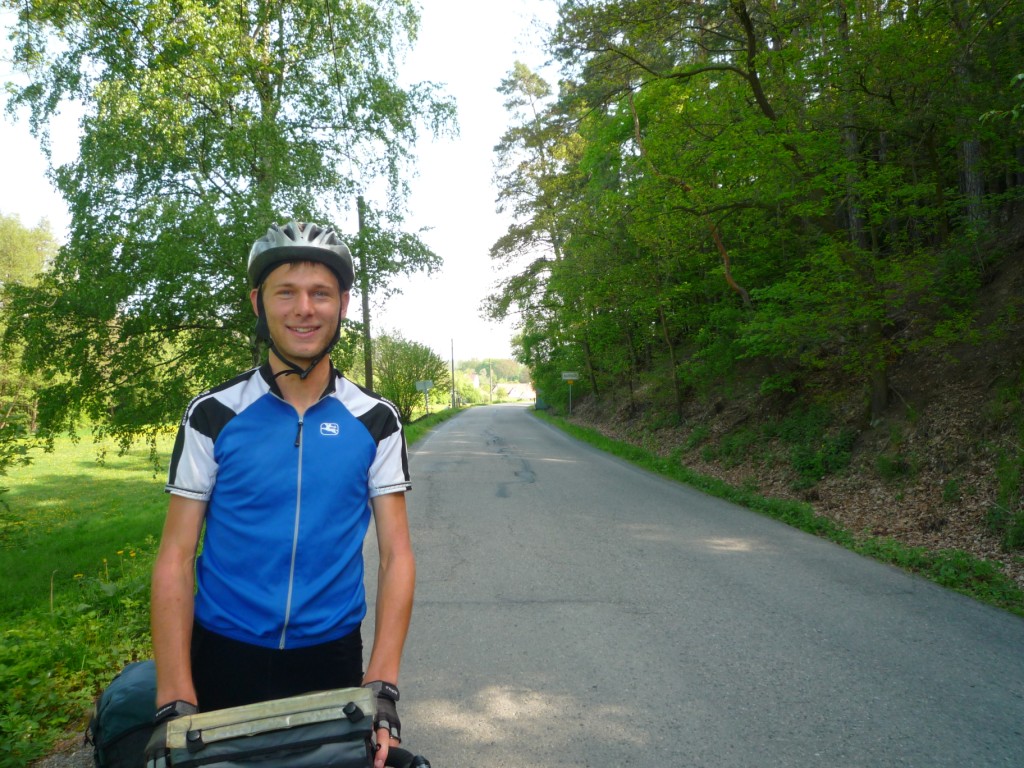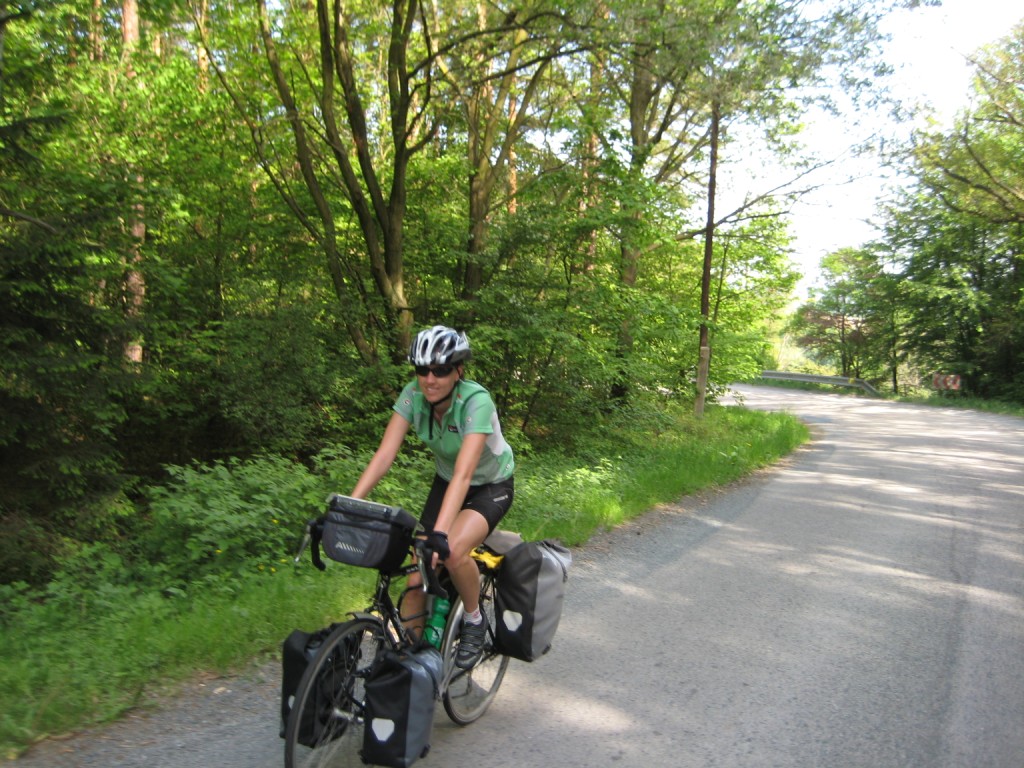 It turned out we grossly underestimated the distance to Sobeslav, our intended stop point for the day. What looks close on a map feels a lot further on the bikes! It was a long climb to the village Cervený Ujezd where we decided to stop for a quick beer and lemonade before proceeding down the hill to Borotin.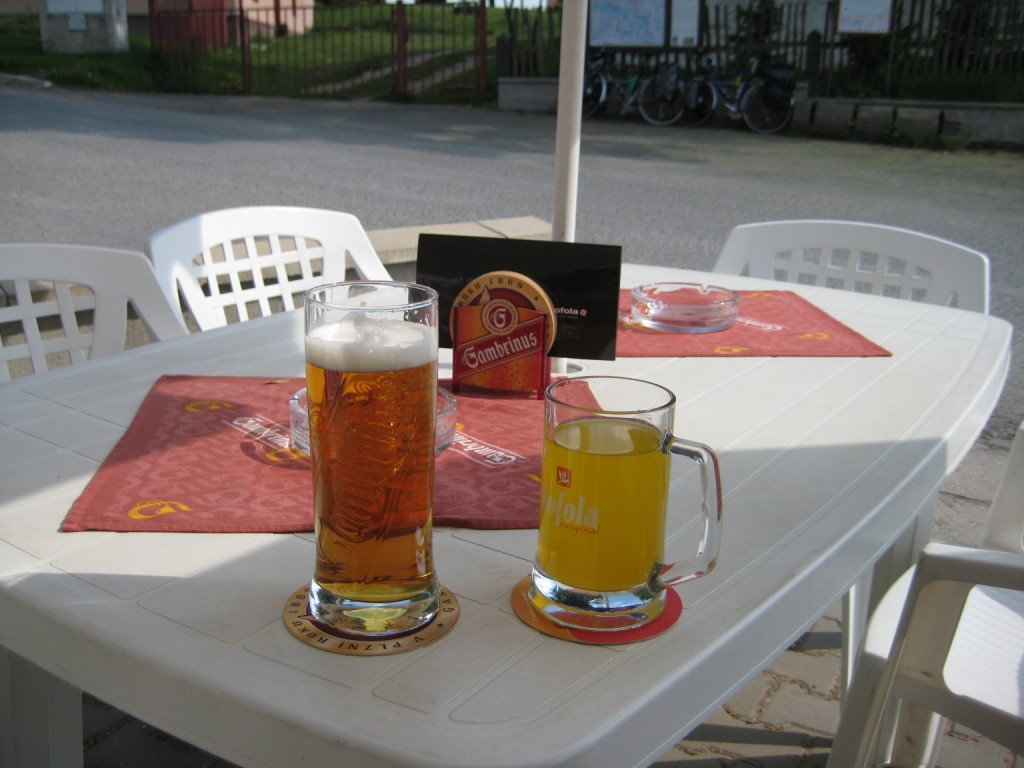 Being 5PM already, with no campsites anywhere nearby, we decided to stay in a pension in Borotin.
As the general store closed minutes before our arrival we opted for a meal at the restaurant attached to the pension - it was mostly patronised by enthusiastic ice hockey fans glued to the TV in the corner as their national team defeated the US. Ordering our food was a bit of an adventure - not content with our stumbling Czech, pointing and gesturing, the hostess instead phoned her daughter and had her translate over the phone. She convinced Rodney to try the fried cheese (didn't take much effort) and I opted for bramboracky (potato pancakes) a dish that has become a favourite in the short time we've been here.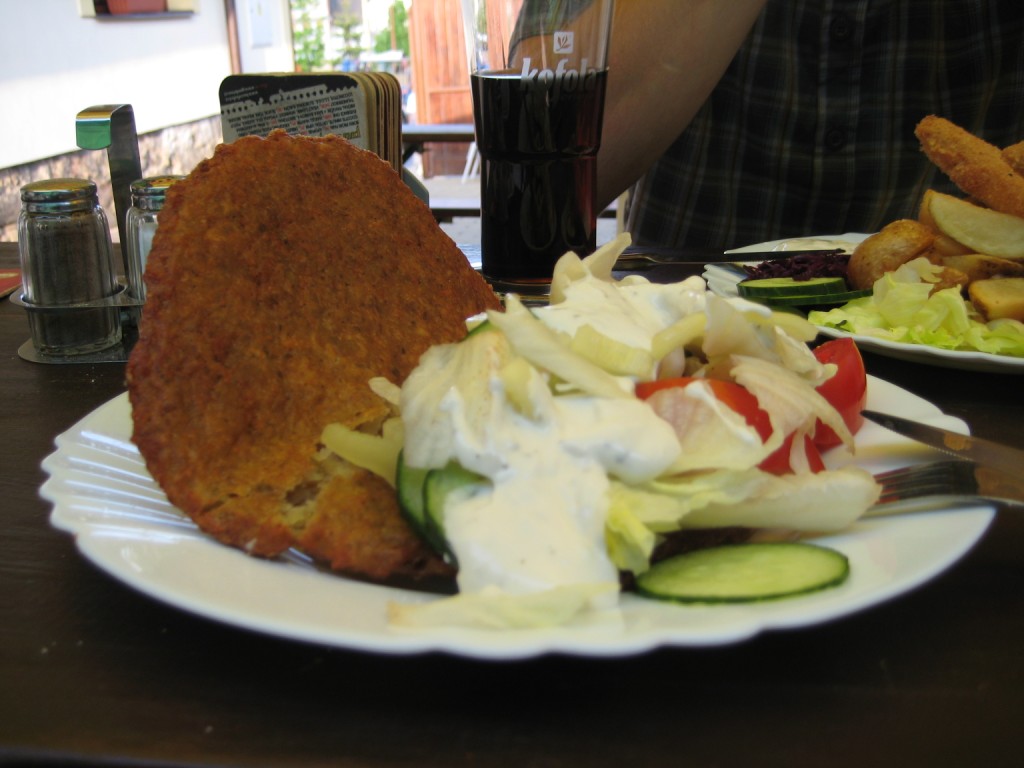 After tea we went for a walk to visit the ruins of a castle on the outskirts of town. It was pretty impressive, we were able to climb up on the walls and walk through the dungeons. All in all a pretty good day.