Posted on November 15, 2007 by rodney
I was looking through the photos from a recent holiday over east with Stu, Adam, and Mish. Photos from three cameras were combined – together for the first time and sorted by date. They painted an interesting picture… a story of degeneration and substance abuse, shocking to most audiences, with a peculiar subtext of gaity and mirth.
I will spare you the rest but here is a particular favourite of mine.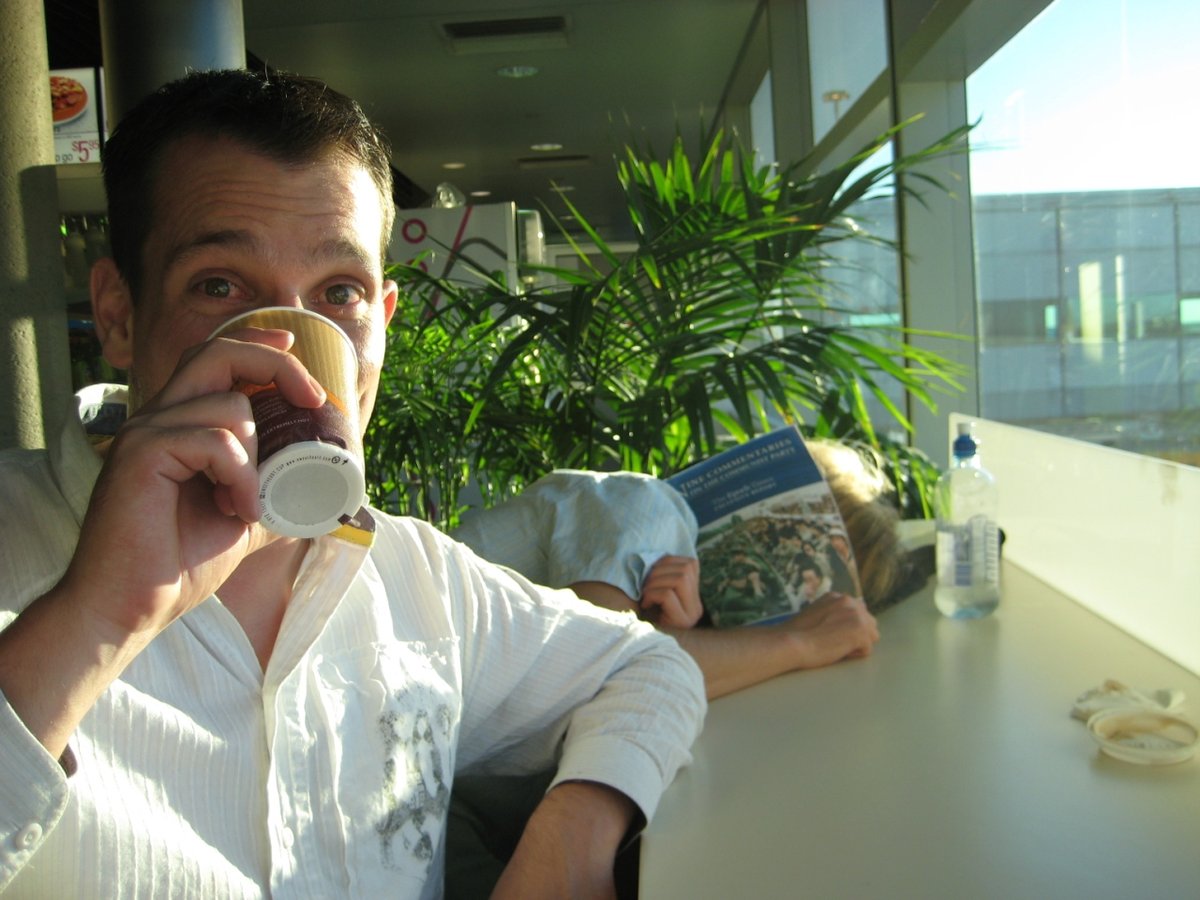 This is what it feels like to be in an airport lounge waiting for your flight after all night rowdiness in the various clubs of Brisbane.
Actually, let me post two more.