Posted on August 19, 2017 by rodney
It's eurosummer 2017 and time for another bike tour, that odd kind of holiday which we enjoy. This year it can't be far or long, yet ambition calls us to the high roads and deep valleys of the French alps.
Having diligently researched the destination and schedule, our tour director (Vicki) concluded that the best way to arrive with bikes in the heart of southern France was to travel by bus. The master cheese taster (Rodney) was initially taken aback by the absurdity of this proposition, however came around to the plan.
The plan was set in motion and all we needed to do was get all our bikes and gear together and meet the bus at the nearest stop (or wait 2 weeks for the next bus).
Bike touring might sound like a fun and relaxing carefree type of holiday, but it has a dark side, the evil materialistic spectre of sorting out stuff. Like deciding on how many spare spokes to bring, how much toothpaste, and the dimensions of your dish washing sponge. Everything you possess must be known and accounted for by the grim calculus of practicality.
Vicki suggested packing two evenings in advance. However I disagreed on the basis that packing the night before brings more clarity of the full necessity of everything. We compromised, and so did 50% of the packing two nights before, and 75% of it the night before.
---
And so in the morning twilight of day 1 we set off, ascending Morrel Ave in the warm still air, red lights blinking poetically in the direction of the dreaming spires.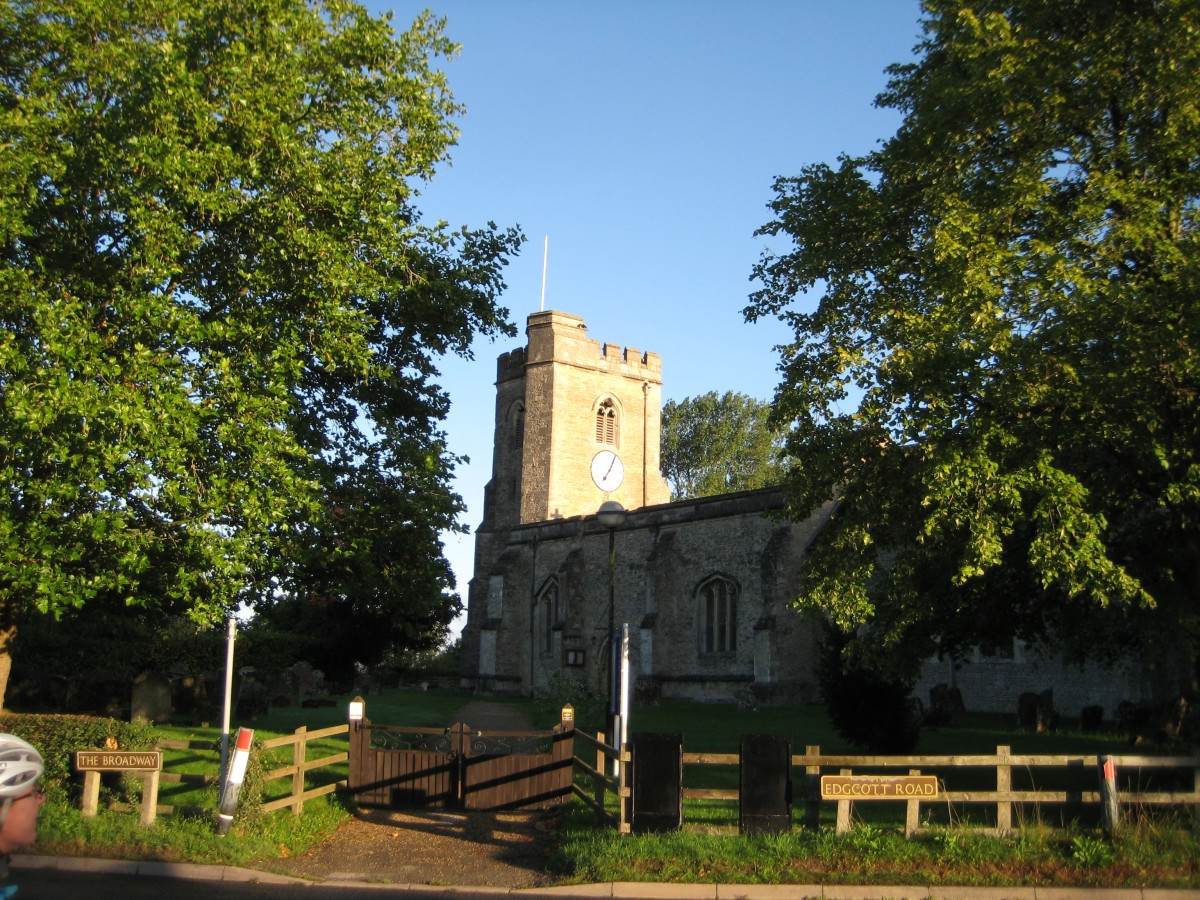 In the right conditions, cycling actually isn't so bad in England. We travelled from Oxfordshire to Buckinghamshire in such conditions, past golf courses, through sheep farms and pleasant villages.
The hills were small but many. One or two were somewhat steep, a gentle reminder of our general unfitness for the mountains of France.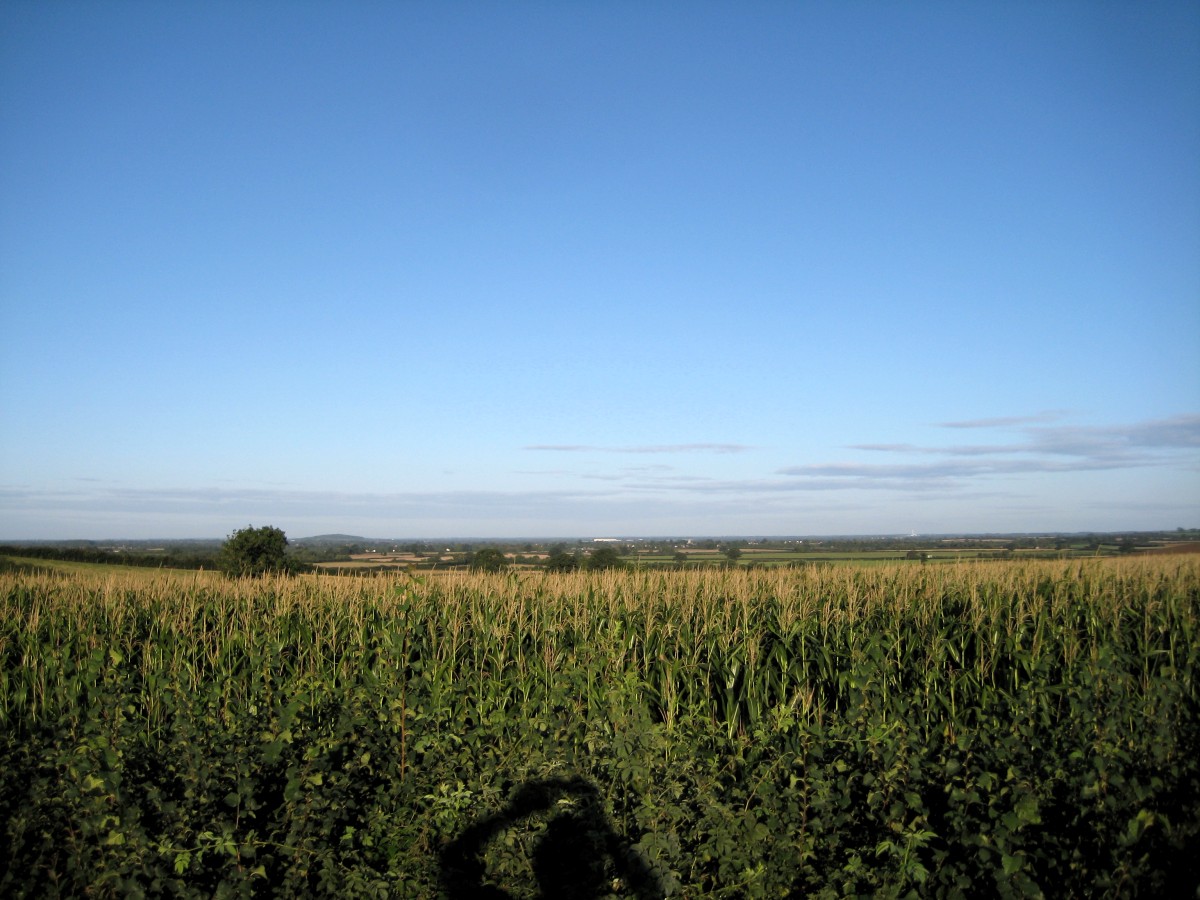 The roads are what you would expect in place mismanaged by austerity obsessed tories, inhabited by drivers reluctant to pay anything close to the full price of their upkeep. In short, even the bits of road which aren't potholes are very bumpy.
Never mind. Shortly after our breakfast stop in Steeple Claydon, we were to navigate by the NCN (National Cycle Network), on a motor-free route directly to Milton Keynes. This turned out to be typical NCN – mud and puddles. Annoying after having thoroughly cleaned our bikes only week ago to get a fresh layer of muck.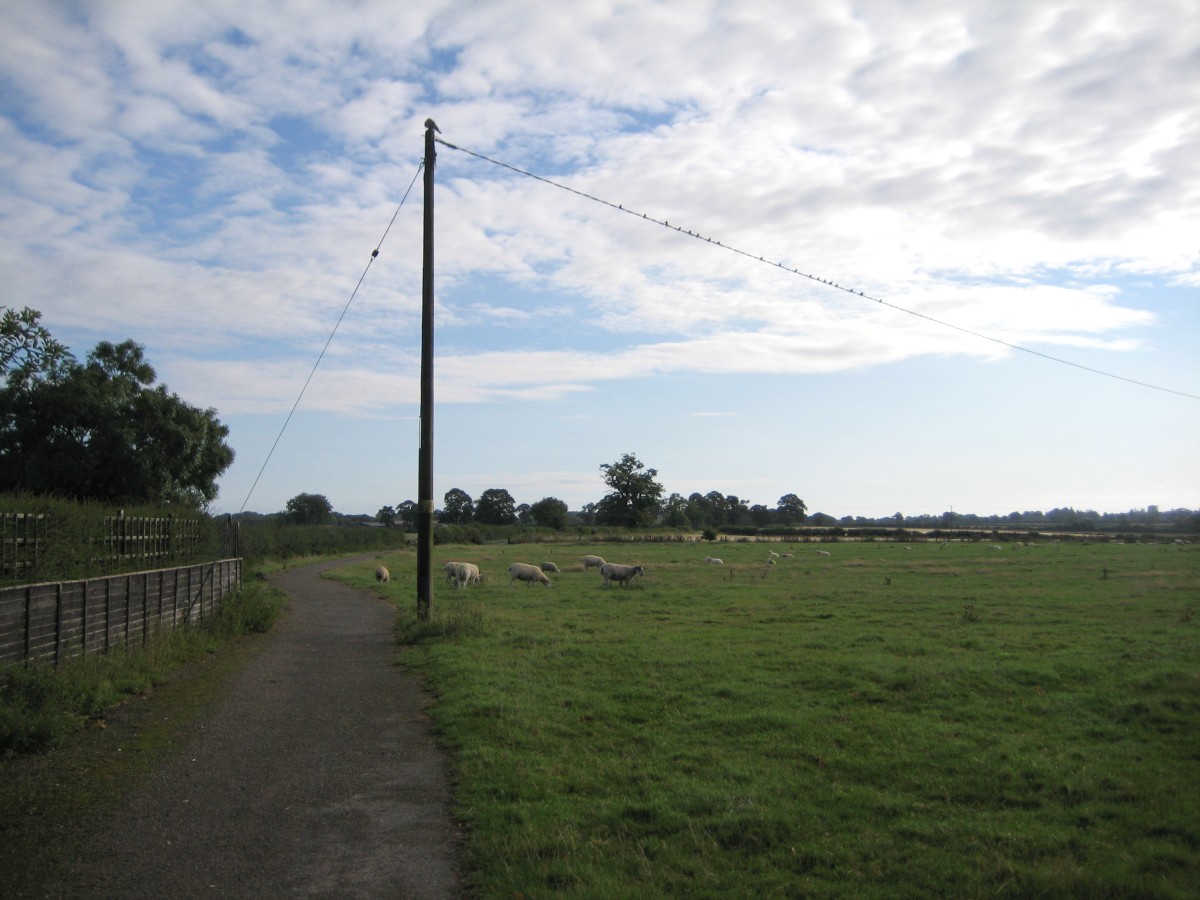 Milton Keynes was notable for the absence of interesting city-like features. Instead there was a repeated pattern of roads and decent looking suburbs. The other surprise were its "red ways" – a completely grade separated network of dual use paths. These resembled Dutch fietspads in that they are segregated from road traffic, but they are worse in all other ways.
Our first day's touring finished at "Welcome Break", the delightful M1 services at the far side of Milton Keynes. Arriving shortly would be our bus, driving through the night to take us to southern France.