Posted on August 9, 2012 by vicki
Day 22 4/8/12 Kotor to Danilovgrad 87km There was a fairly big climb out of Kotor from sea level to 1150m, however the gradient was easy, the views were terrific and some sections of the road were shaded. Climbing doesn't get much better than this.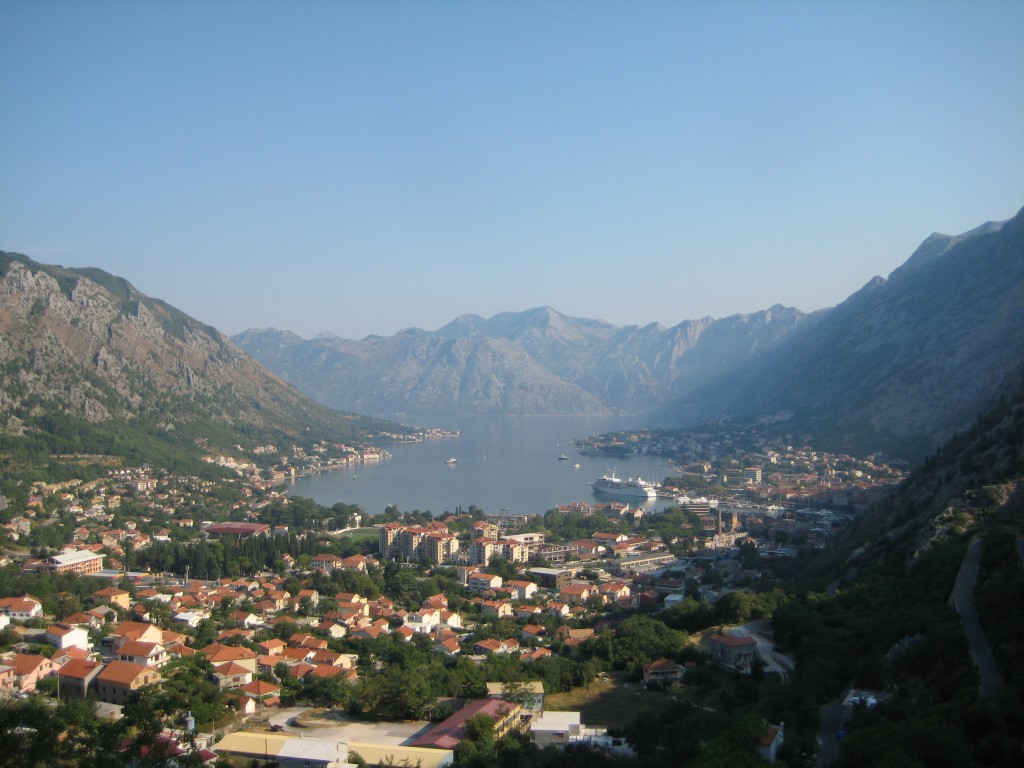 At the top there was a small valley, with a little town, Njeguši, that definitely had a different atmosphere to the coastal towns of Montenegro. Cheese and proscuitto were specialties, and on sale everywhere, as well as thick woollen coats and ponchos (in this heat?). We saw a few turkeys ambling around also.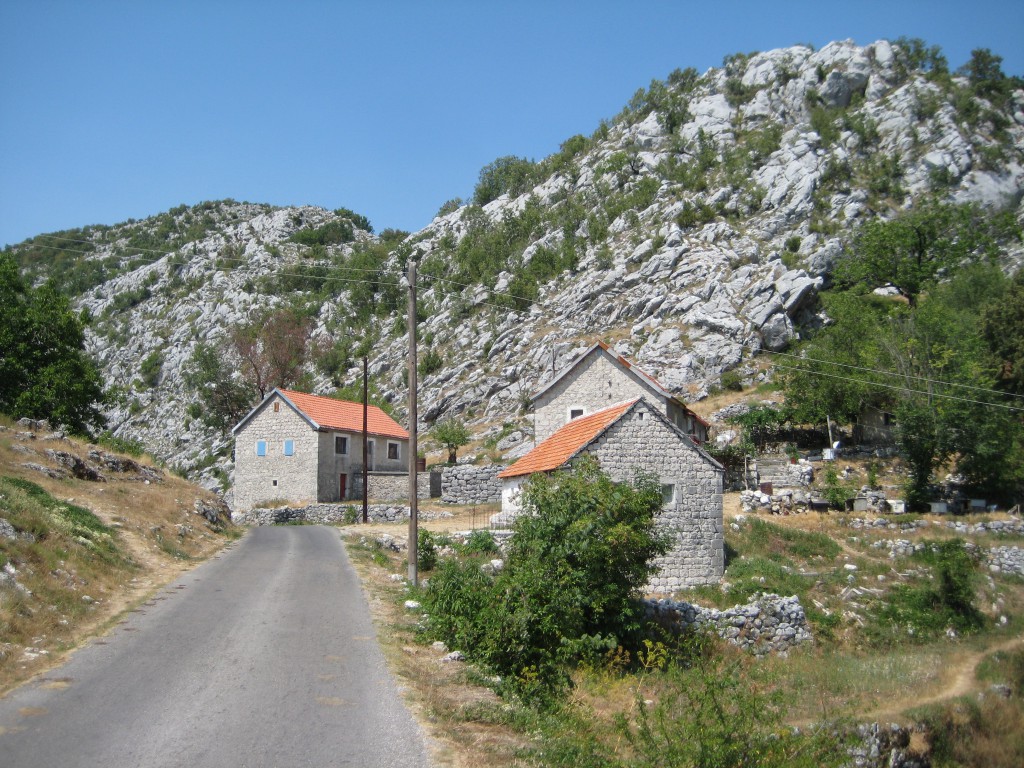 Shortly after we turned off on a smaller road in the direction of Nikšić. We stopped in Resna for a cold drink, the locals at the cafe seems quite unperturbed by the bushfire burning on the mountain next to us.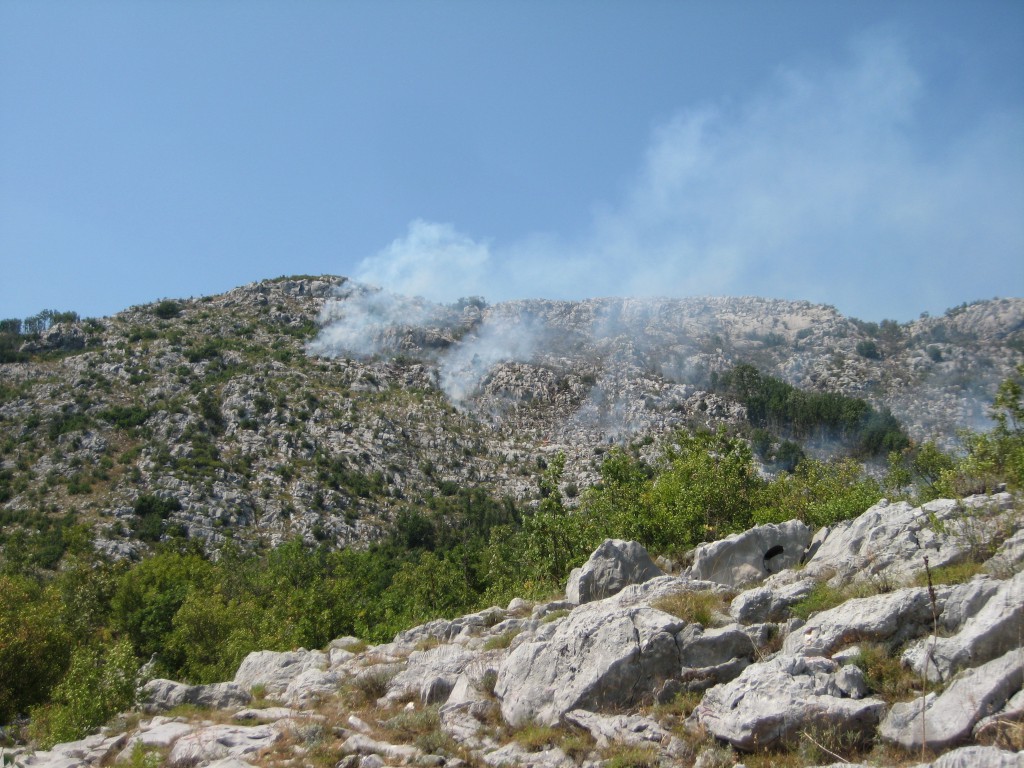 At Čevo we turned east to Danilovgrad, and followed a descending, bumpy track for 30km. Danilovgrad itself is on a plain and has a nice main street stretching down to a fountain at the bottom. A friendly local cycling enthusiast chatted to us while we were eating icecream and sold us a pair of brake pads. Accommodation options were a little restricted but he directed us to a hotel on the road out of town.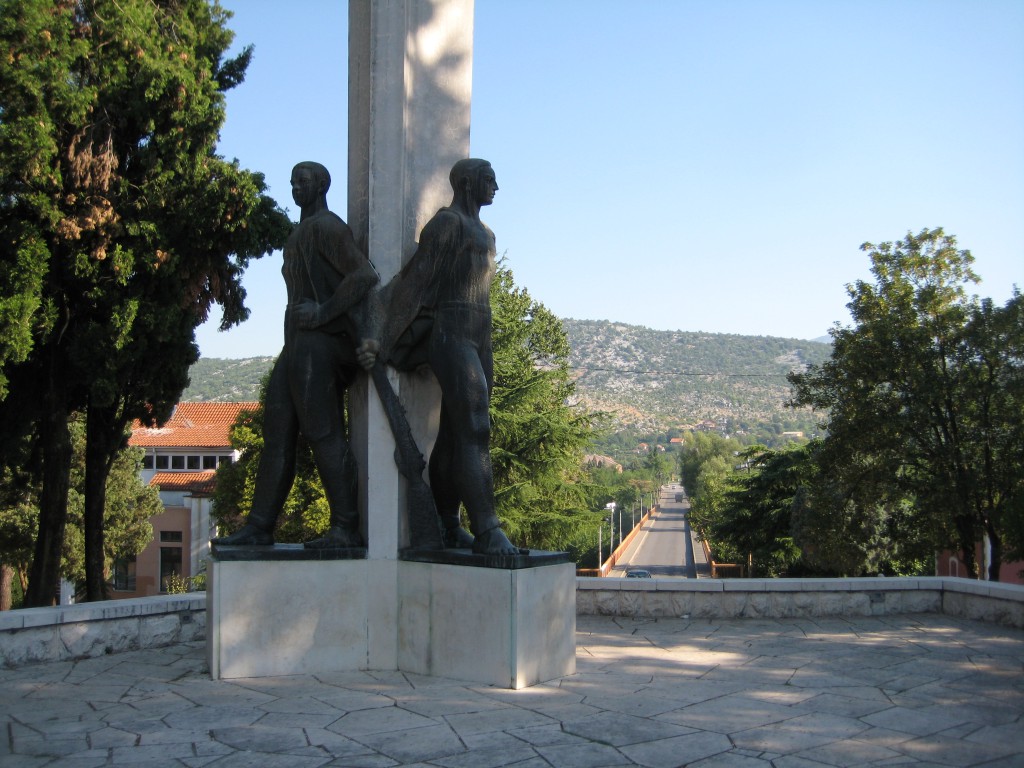 Day 23 5/8/12 Danilovgrad to Nikšić 45km What could be more challenging than riding a heavy bike up a steep hill in 38 degrees? Doing it with gastro.
Rodney woke up sick, but decided to ride anyway. I think he thought I would come down with it the next day, and wanted to save the rest day for when I needed it. I felt okay so (unwisely) ate some breakfast.
We had quite a pleasant hour or so, riding along the flat in the shade of the mountain. Then we turned off up the hill, because we wanted to visit the Ostrog monastery. Montenegro is wellknown for its orthodox monasteries, and this is the most famous of them.
The road was steep, we think at least 18% in parts. We had to do a lot of pushing. Rodney was really struggling, and I was starting to feel a bit yuck too.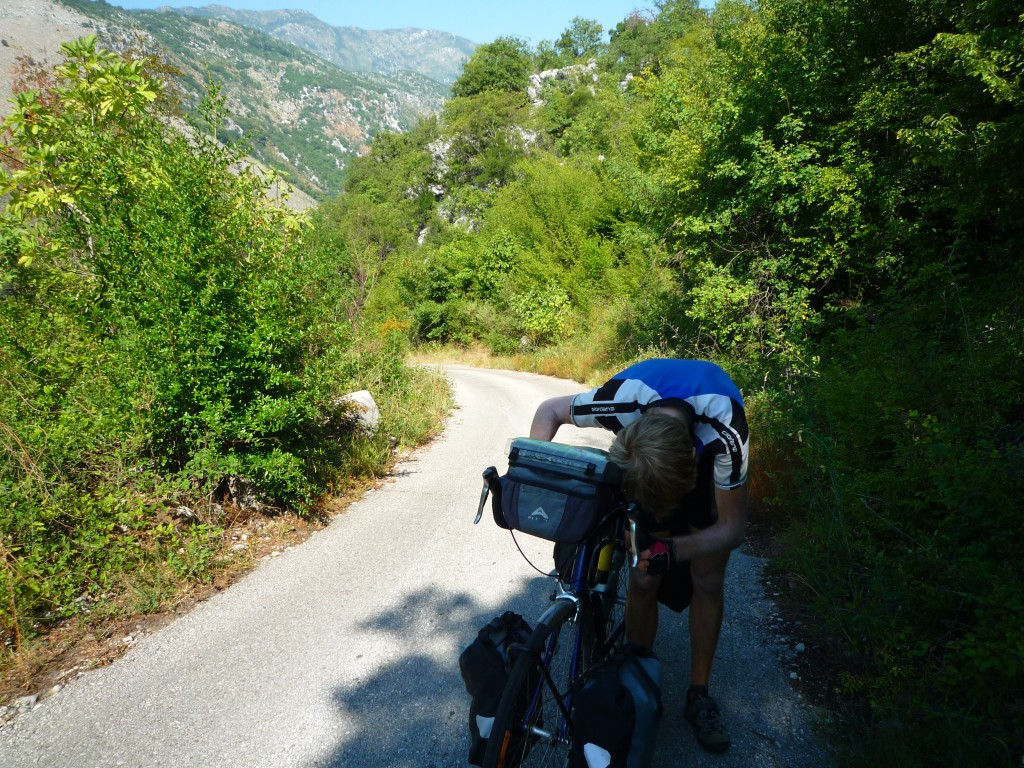 When we got to the entrance of the access road to the monastery itself there were a few restaurants and souvenir stands. We decided to leave our bikes here and get a ride for the last 3km uphill to the monastery. We met a Croatian woman who had wrecked her car against a cliff several days after her first visit to the Ostrog monastery and walked away unharmed (Ostrog is the Orthodox saint who protects against road accidents). So now she visits the monastery as often as she can.
The monastery itself was quite impressive, built into a steep cliff. There were lots of visitors, mostly Orthodox who were crossing themselves and kissing every available surface. We joined a queue that seemed to be going somewhere important, only to find a priest waiting expectantly next to the remains of Ostrog himself -but no way was I going to kiss that!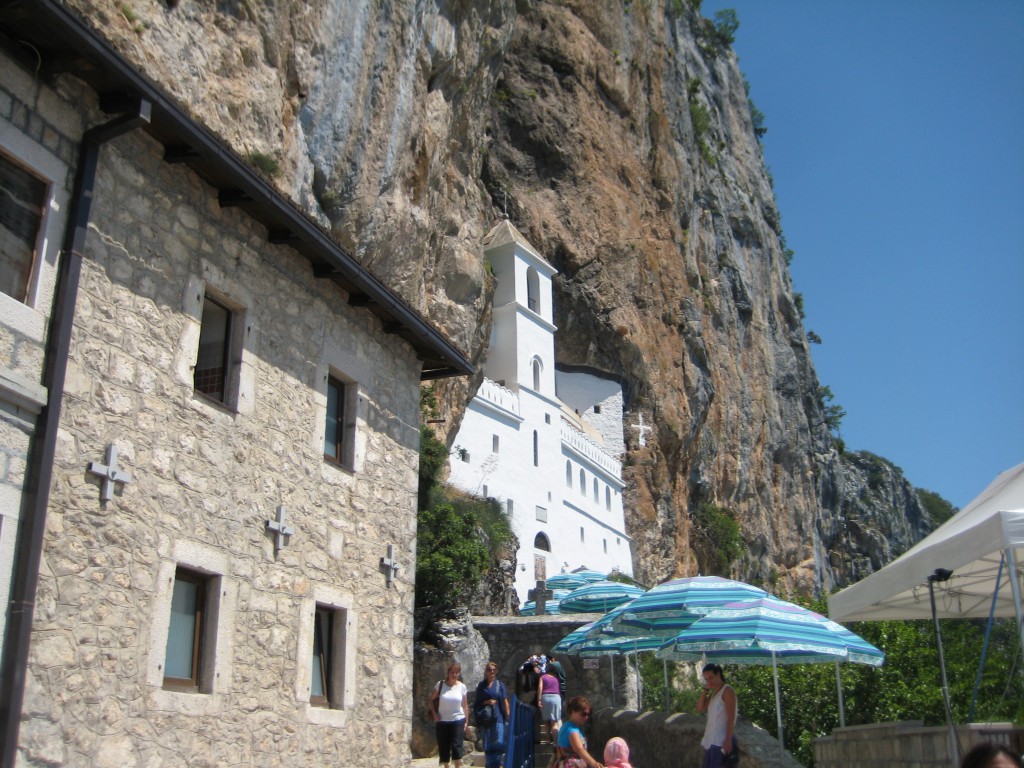 We walked part of the way back and got another ride for part of the way. Once on our bikes, we set off down one hill and up the next to Nikšić. It was really hot and we felt awful so were very glad to finally crest the hill and descend into the plain in which the town is situated. We found another hotel, which looked like it hadn't changed since the 70s but had a certain charm in its shabbiness. After staggering upstairs with our bags we collapsed onto the twin beds and crashed for 15hrs.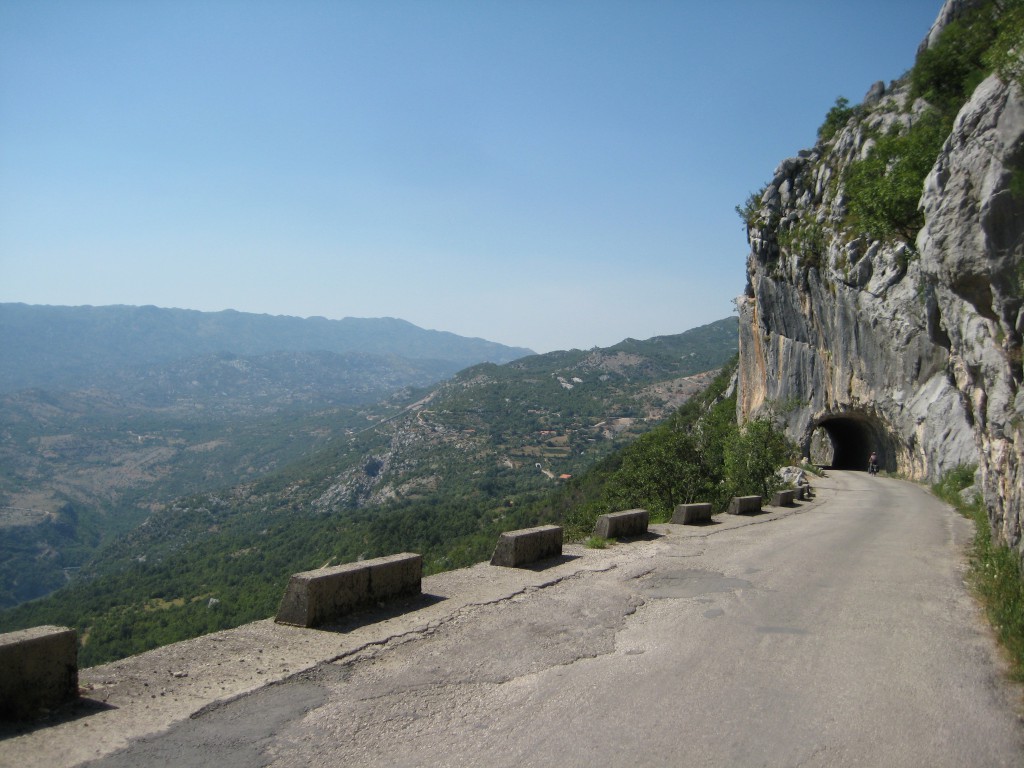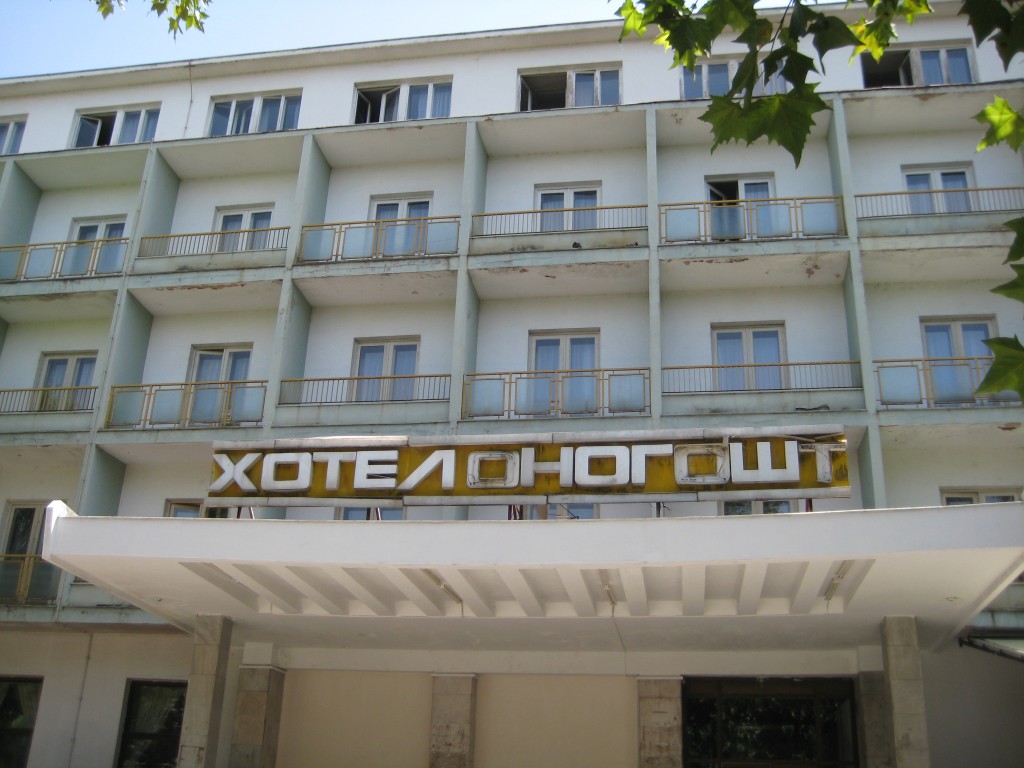 We spent an additional day in Nikšić recovering and mostly sleeping. There were lots of nice cafes but we had no appetites. It was quite an industrial town, with a nice main street that was bustling with locals at all times of the day so had a festive feel.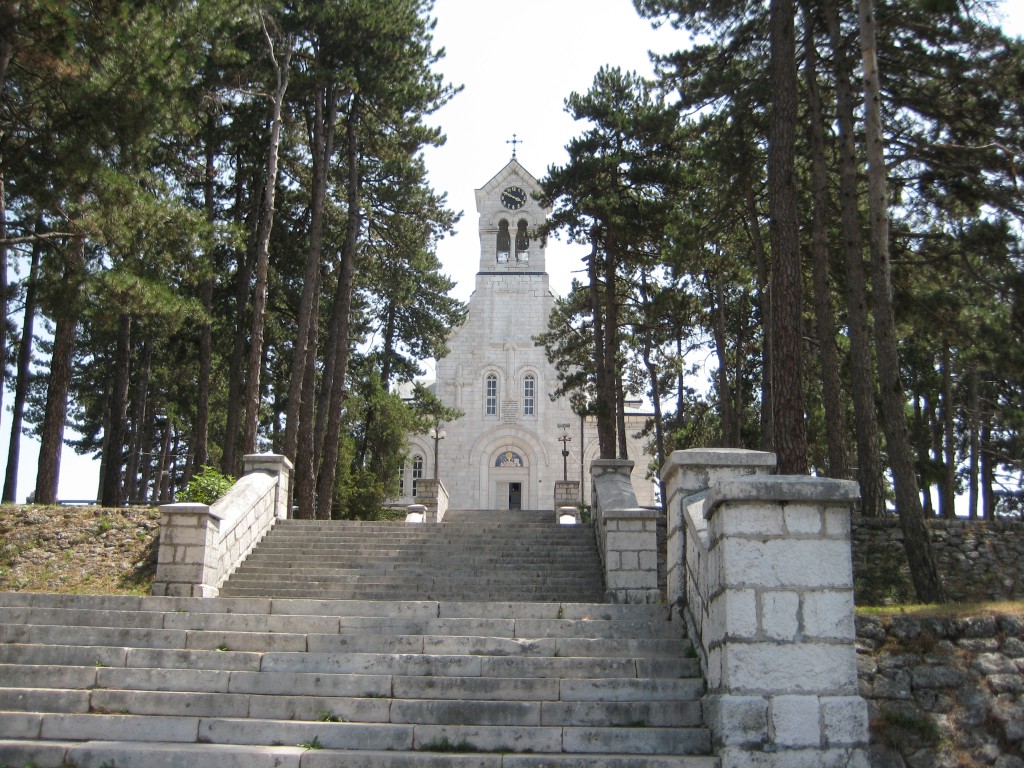 Day 24 7/8/12 Nikšić to Plužine 61km We felt better this morning so decided to press on. Rodney blessed our bikes with holy water from the Ostrog monastery before we left.
It didn't take long for fatigue to set it - we hadn't been able to eat much over the past two days so had little energy. I felt like a was riding on a stationary bike!
The scenery was nice however, with mountains, plains and a couple of canyons. We had a few climbs, but the descents were nice as the road surface was good. We were riding on the main road but there wasn't much traffic. We visited the Pivski monastery, which had been relocated stone by stone in 1983 due to the construction of a hydroelectric dam.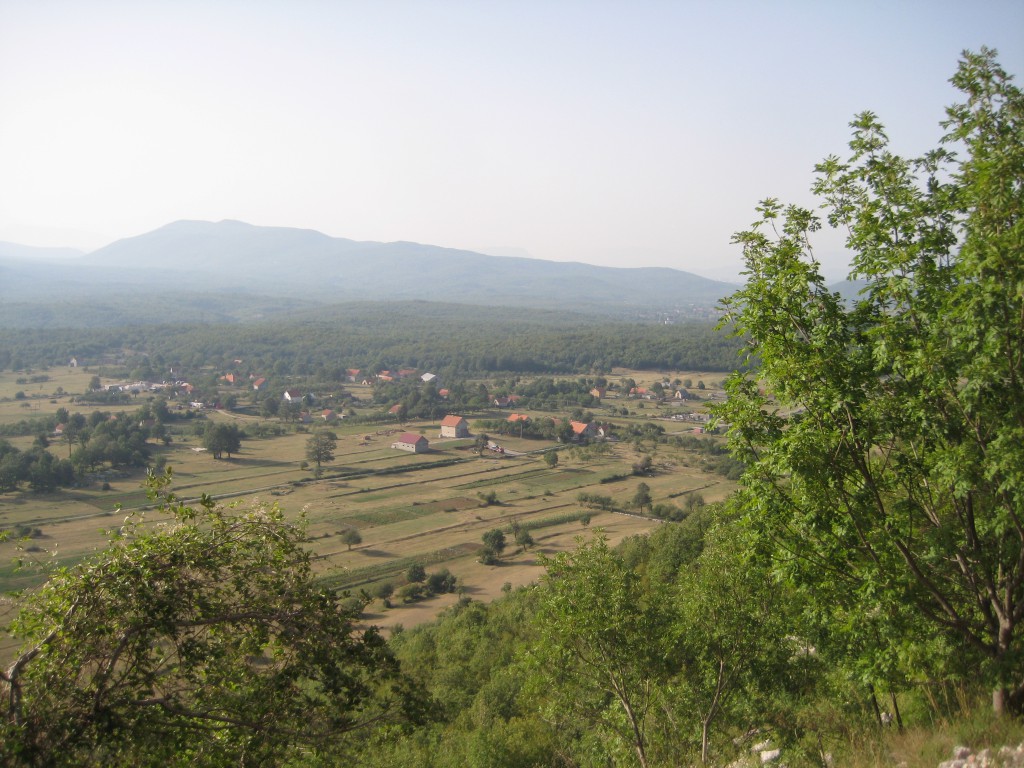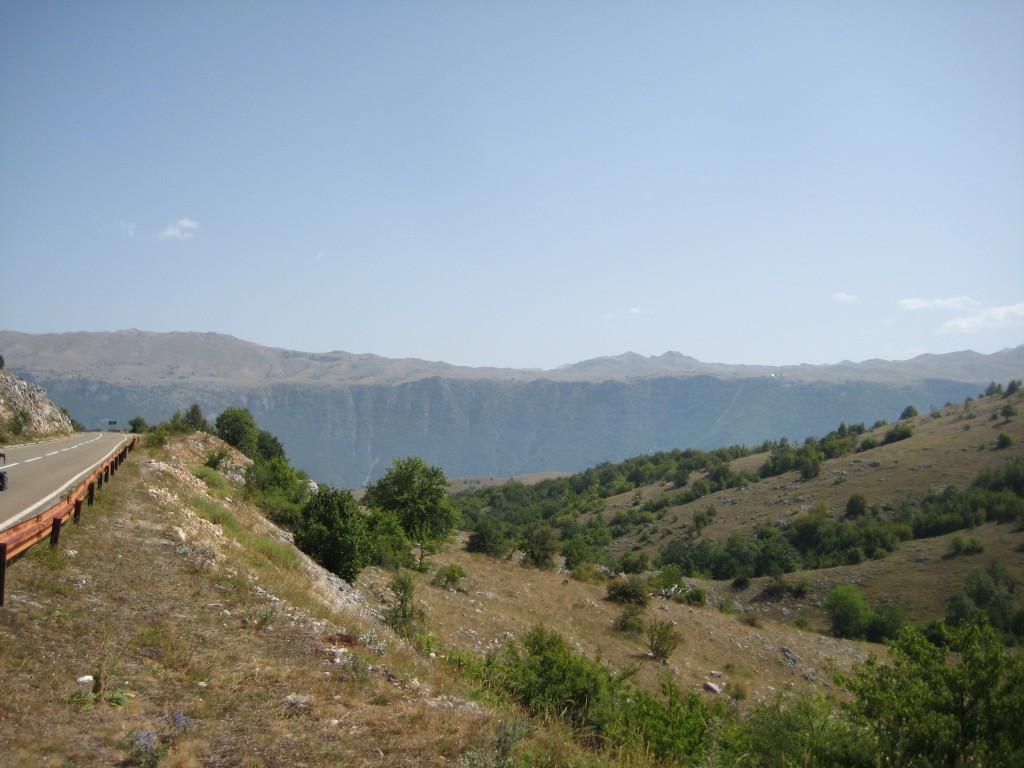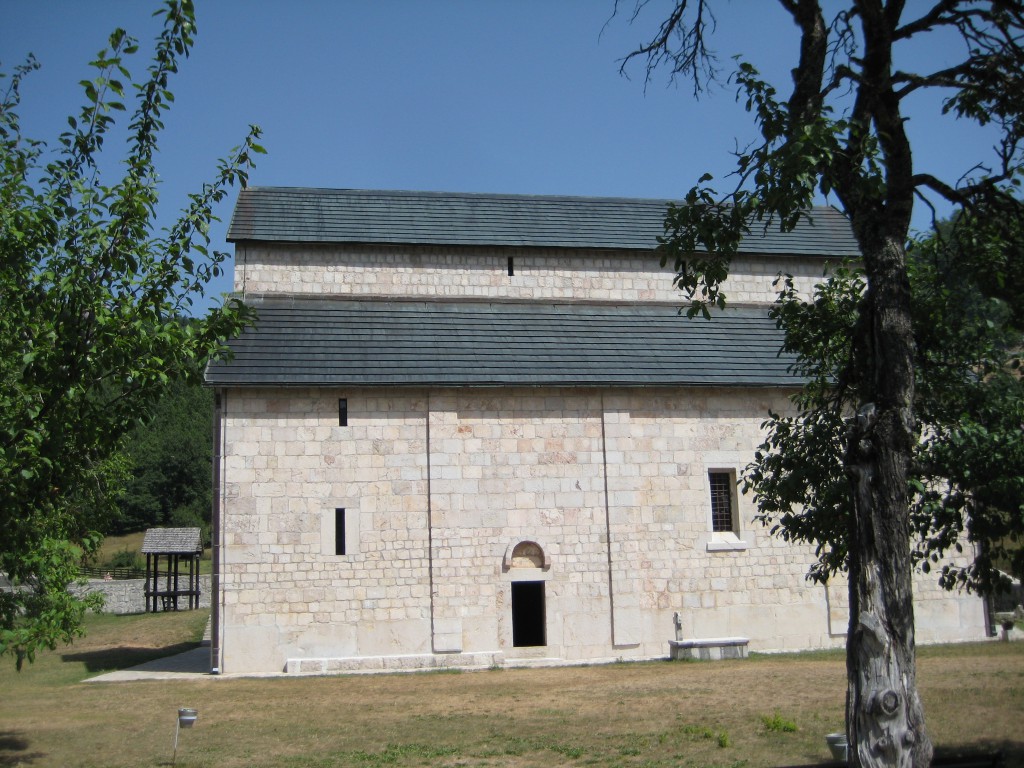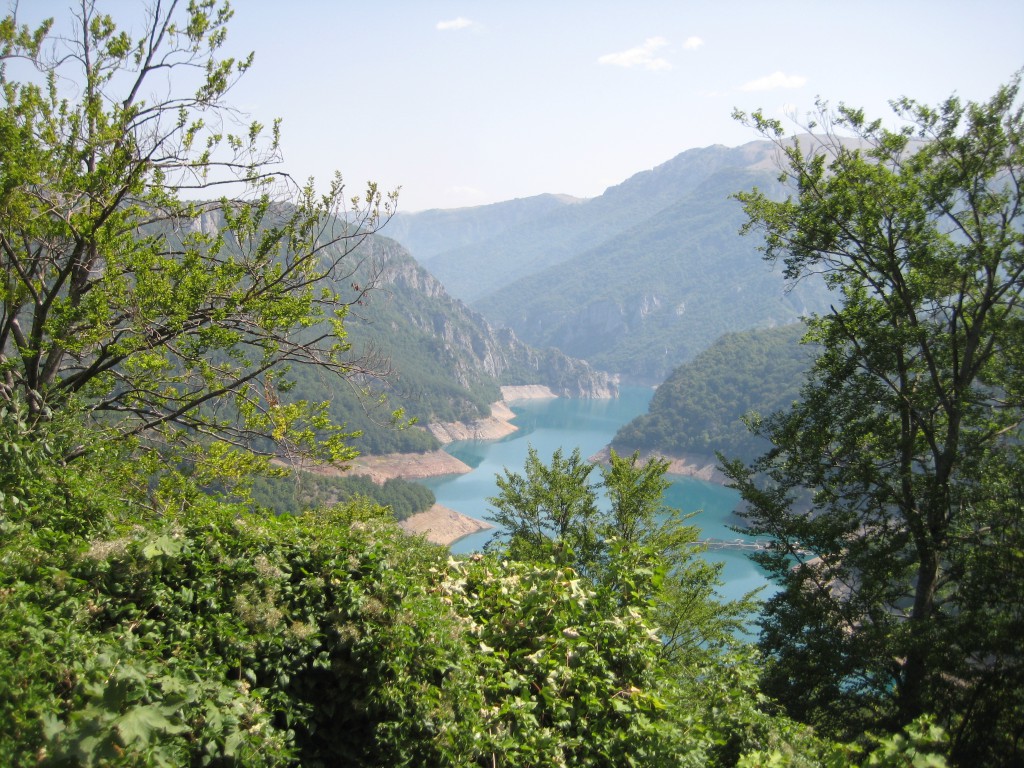 A short climb and a long descent from the monastery and we were in the town of by lunchtime (we had started cycling early to avoid the worst of the heat). It is in a really nice location on the Piva river, completely surrounded by mountains.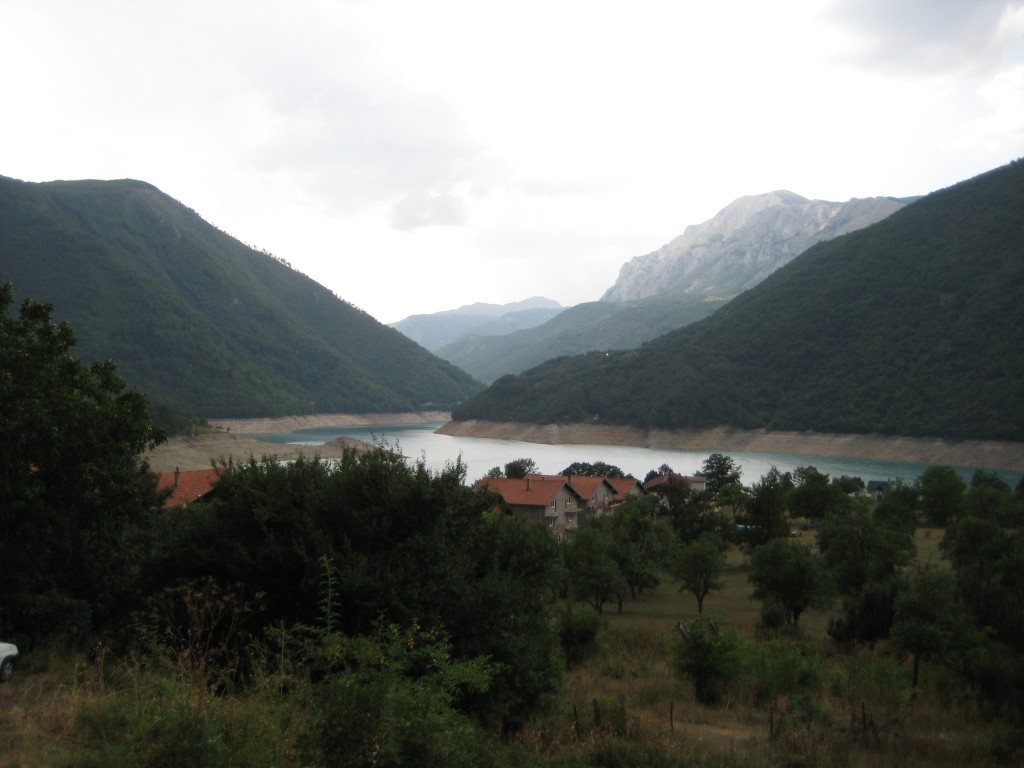 We stayed here for the past two days. I'm not 100% but Rodney especially is feeling unwell. We got some antibiotics though and the rest should sort us out. We are looking forward to the next few days of cycling, through the mountains in the Durmitor National Park and then through the Tara canyon on the way to the brder with Kosovo.