Posted on February 15, 2012 by vicki
Yesterday was a great day - the first day in over two weeks that the temperature got above zero. It also rained, and melted all of the snow that had stayed around for more than a week.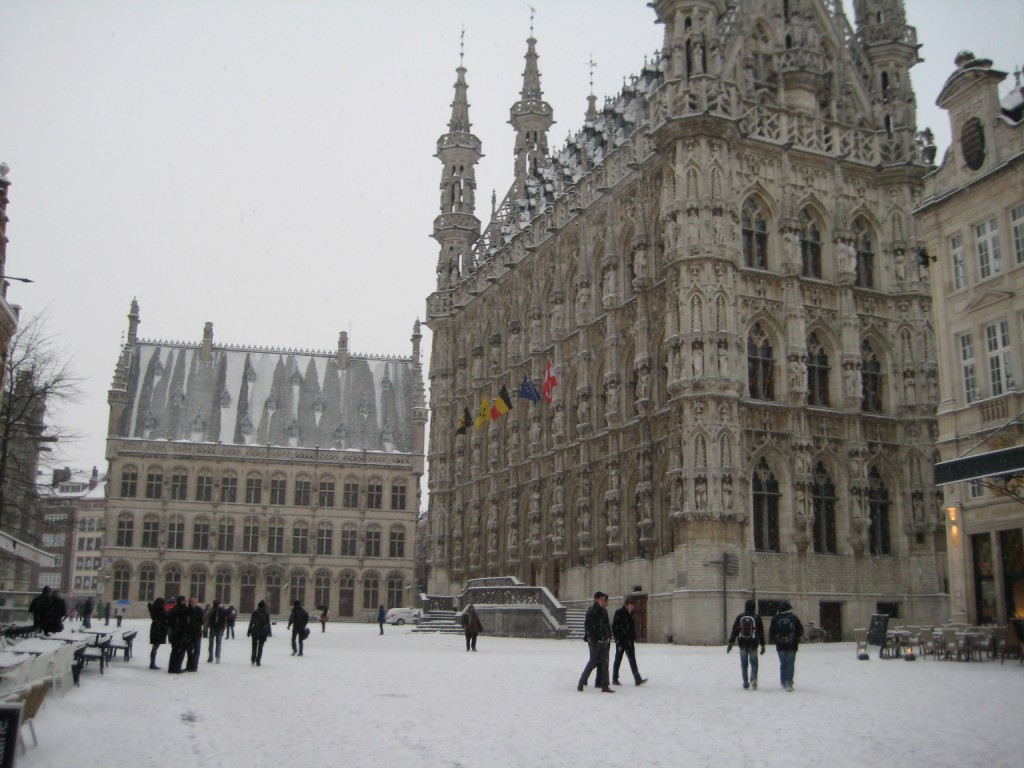 This doesn't sound too bad, bearing in mind the kind of temperatures that Eastern Europe are getting, but it rarely gets below -10 degrees in Belgium. So the unusually cold weather keeps making the local news.
It's been pretty cool to experience something different, although I'm glad it's getting warmer now. The brake on my bike stopped working due to the cold (I think some water must have gotten into the brake cable and frozen). Also, we went for a run the other day and the running track we usually go on was frozen.
I went to an indoor ski centre with one of my English students on the weekend. It's a massive complex with four slopes of varying difficulty level. It's a great way to practice, although the slope isn't very long so you get a bit sick of the ski lift (which were the magic carpet style and quite fast, more difficult than coming down the slope in my opinion). There are quite a few of these indoor ski centres throughout Belgium and the Netherlands, although that was the first one I've been to.
Otherwise we are keeping well. Rodney is doing lots of work, I've been a bit envious of him staying at home in his trackpants while I've cycled around to my various English students. My coursework has all arrived in the mail so that will keep me busy too.
We visited the Museum M in Leuven last week. It had a lot of artwork, mostly Renaissance but also some of the Dutch realists. There was also a really good Charles Burns exhibition running.