Posted on November 11, 2011 by vicki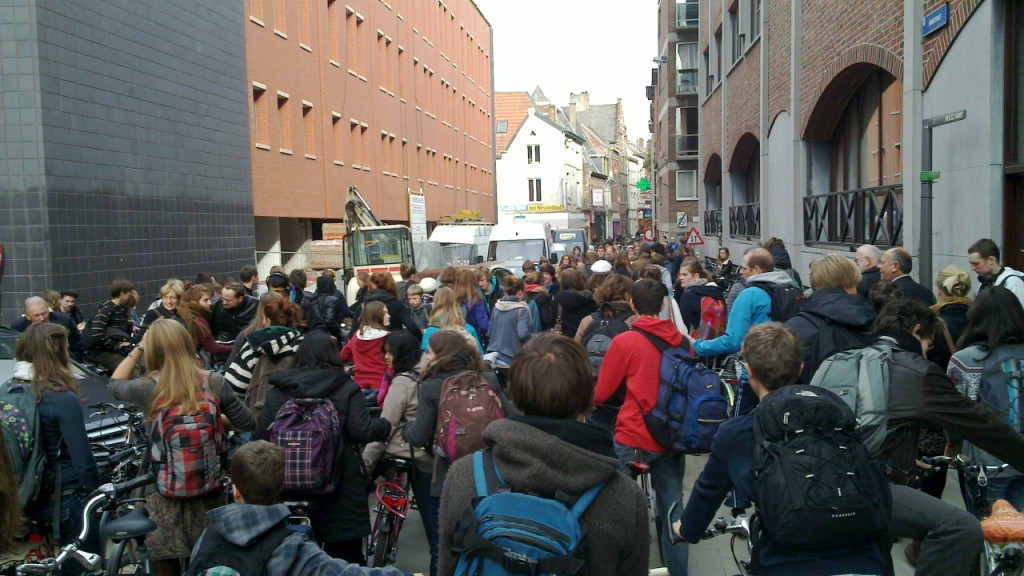 Cycling home from class at midday on Wednesday, this is what we encountered.
Every able-bodied person in Leuven owns a bike. And it doesn't just sit in a basement gathering dust either, most of them get used every day. There are morning and afternoon peak times when the traffic is worse, but at any time throughout the day a trip across town will involve dodging vast numbers of students on foot or bike. I'm surprised the car owners haven't given up driving in the centre completely, because it takes so long for them to get anywhere.
Our cycle home from class at lunchtime on Wednesday is particularly busy as the high schools have a half day, emptying a few thousand excited, inattentive teenagers onto the roads. This is an intersection quite close to our flat - it's not a great intersection under the best circumstances, but current road works have overwhelmed it. It's just not an intersection that can handle a massive hole in the middle.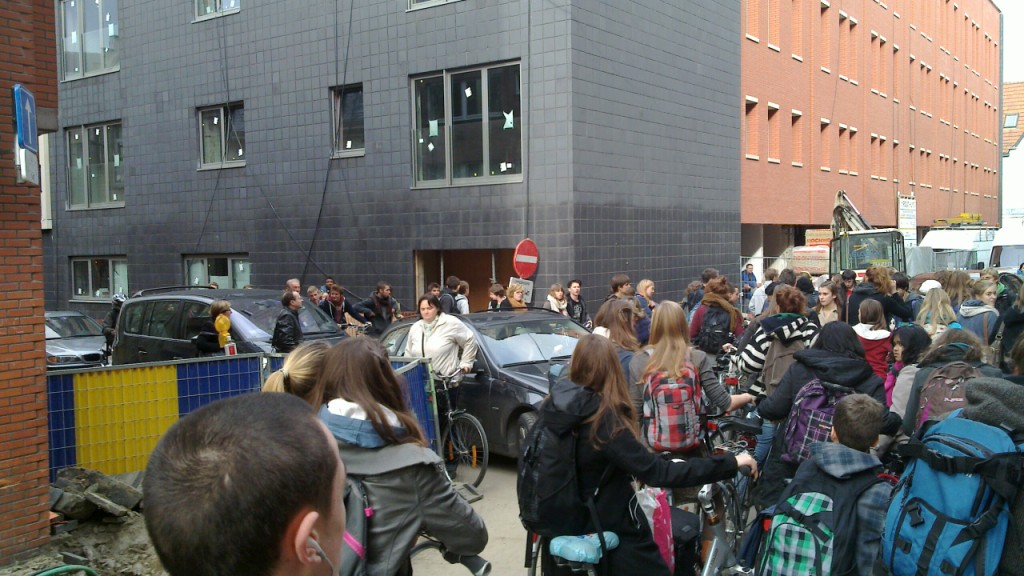 There are actually cars waiting behind all the bikes, but I don't think they would have got through for a while…