Posted on June 29, 2011 by vicki
Over the last few days we have been slowly making our way back from Italy to England by train. We are a bit sick of trains actually…
We have travelled from Florence to Paris via Ventimiglia, Nice and Toulouse. We left our bikes in Toulouse to return to later. Tomorrow morning we will take the Eurostar to London.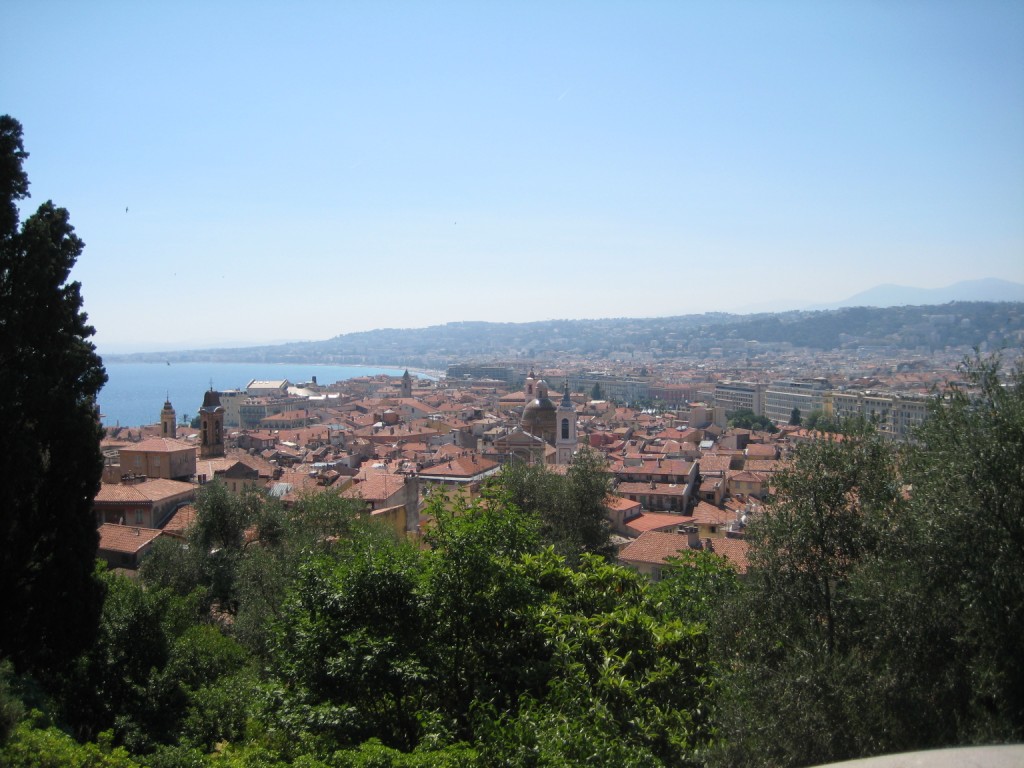 We had a day in Nice (Sunday) to wait before our train to Toulouse. We then had a look around Nice, and as we walked down to the Riviera in the morning we discovered that Ironman France was being held that day. So we watched the leaders come through to complete their bike legs, and ensured that we returned in time to see the winner cross the line in the afternoon. It was a hot day, and people looked like they were suffering out there on the run course, but a good atmosphere for spectating with music and an announcer going crazy.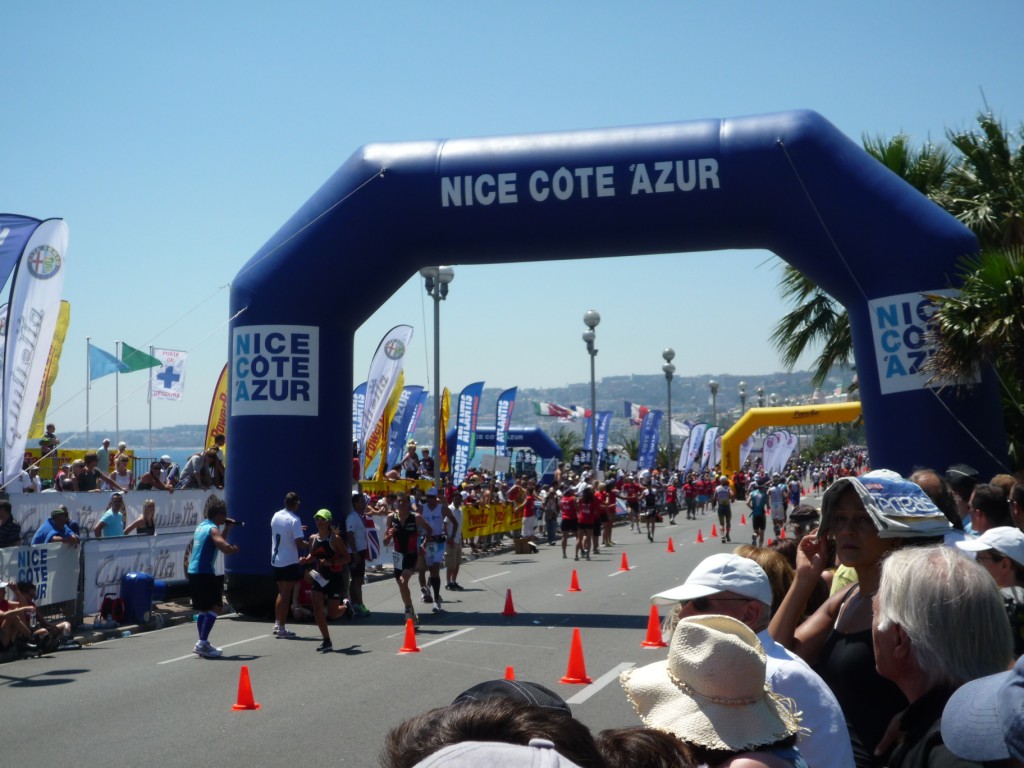 In Paris we have been getting the Metro around, mostly sorting out issues with train tickets, but also walking around seeing some of the sights. We went up to the Sacre Coeur, a church on a hill, and enjoyed both the interior and the view out over the city. Paris is really huge. We walked along the river, under and around the Eiffel Tower and saw the palace, military college, the Louvre and other buildings of interest from the outside. We also stood alongside the craziest roundabout I've ever seen at the Arc de Triomphe at the top of the Champs Elysees for some minutes hoping to see a crash but were disappointed.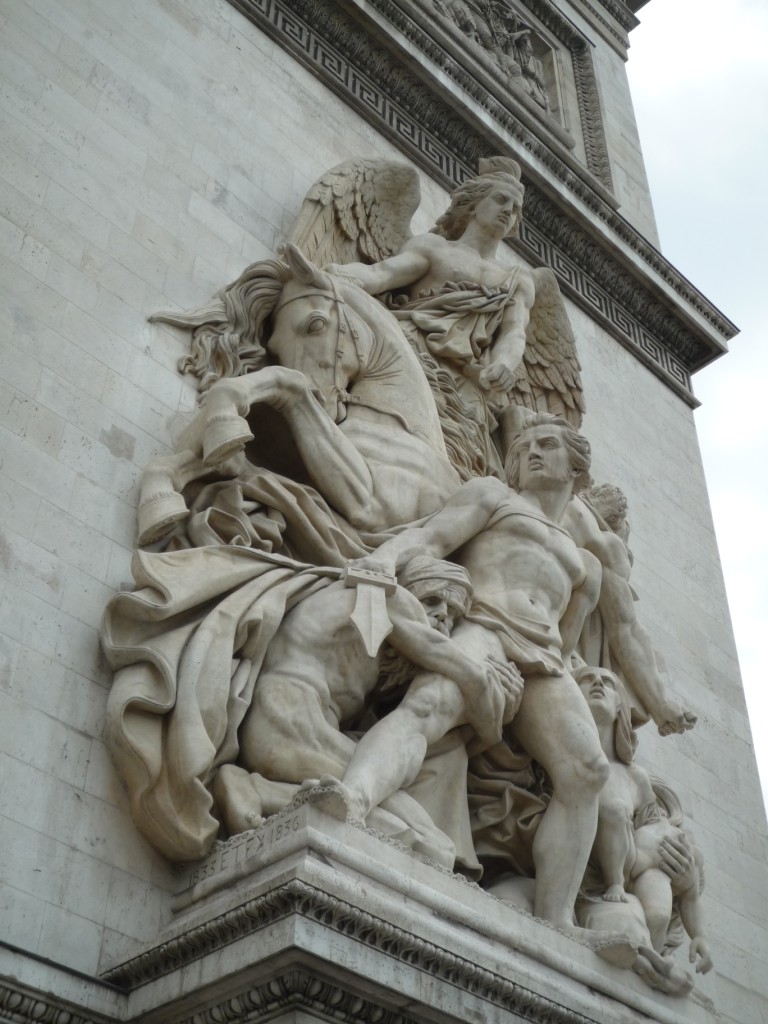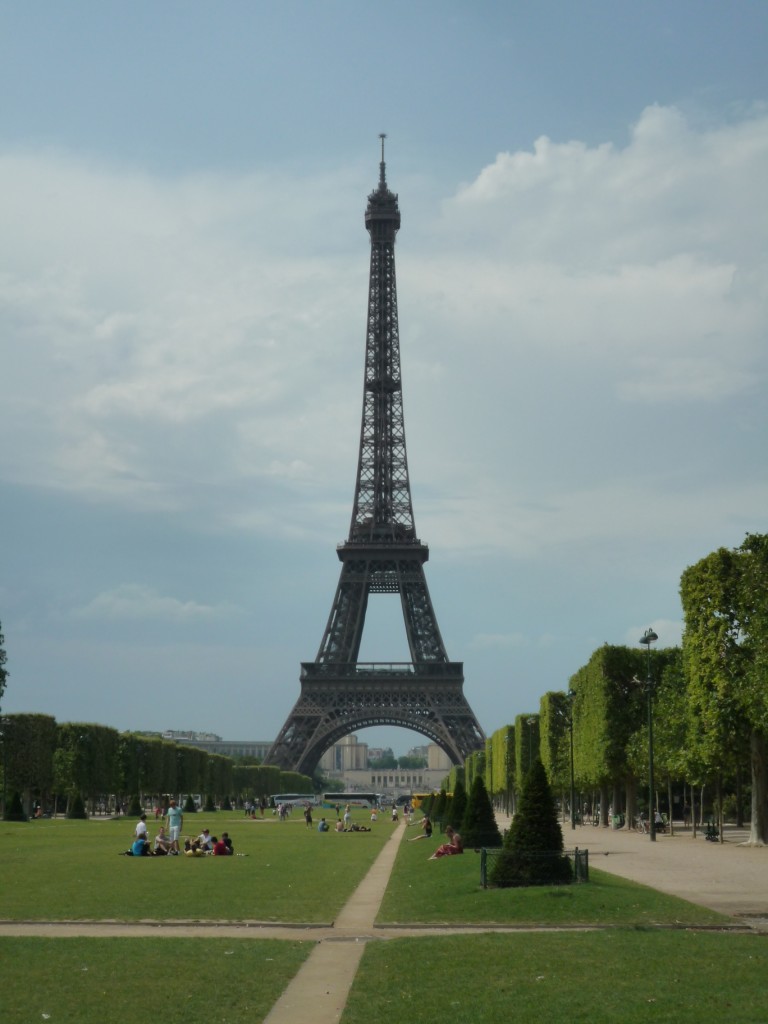 We've eaten lots of baguettes and flan and Rodney got a coiffure. We got to cook a meal last night at the hostel last night using more than one saucepan which was nice. We've fended off countless beggars, as well as peddlers of cheap souvenirs. All over Paris people pretending to be deaf mutes have approached us ostensibly to collect donations.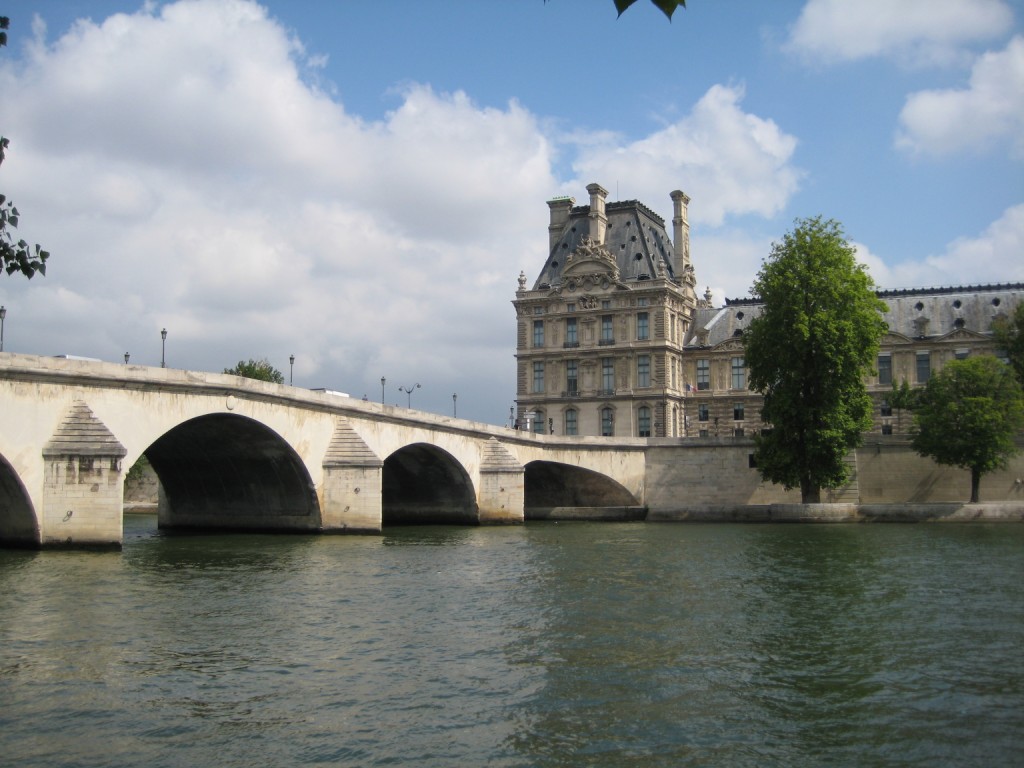 After returning from London we will take the train back to Toulouse to retrieve our bikes. We are going to cycle around the Pyrenees for a while and hope to watch Le Tour de France go past during stage 12 on Bastille Day. If all goes to plan we will ride about halfway up the Col du Tourmalet to watch the riders go past on their way up. We will camp in a town 30km away two nights before, get up early to ride up the hill and secure a tent space for camping overnight and a roadside space for watching the race. Exciting stuff!