Posted on May 28, 2011 by rodney
23/5/2011 109km dep. 10AM arr. 7:30PM
We slept in this morning until we were forced out of our tent by the heat of the blazing morning sun. It took a while to get everything sorted and folded and rolled up and packed away into our bags but we managed it. First stop was the Apotheke for some hay fever drugs then we said goodbye to the Prater by eating our breakfast there.
Getting in and out of Vienna by bike is fairly easy if you follow the Danube path so we did that. We caught a few glimpses of the sunbathers out on the river banks tanning their genitals. This is a bit of a culture shock for us but I suppose it makes sense because if you spend most of the dark winter inside you would want to make the most of the warmer months.
We rode along the floodbank for a while which was fairly flat and straight and a little warm because there was no shade. We took the opportunity to stop at a nice little biergarten in Shönau for an icecream and a beer to cool down.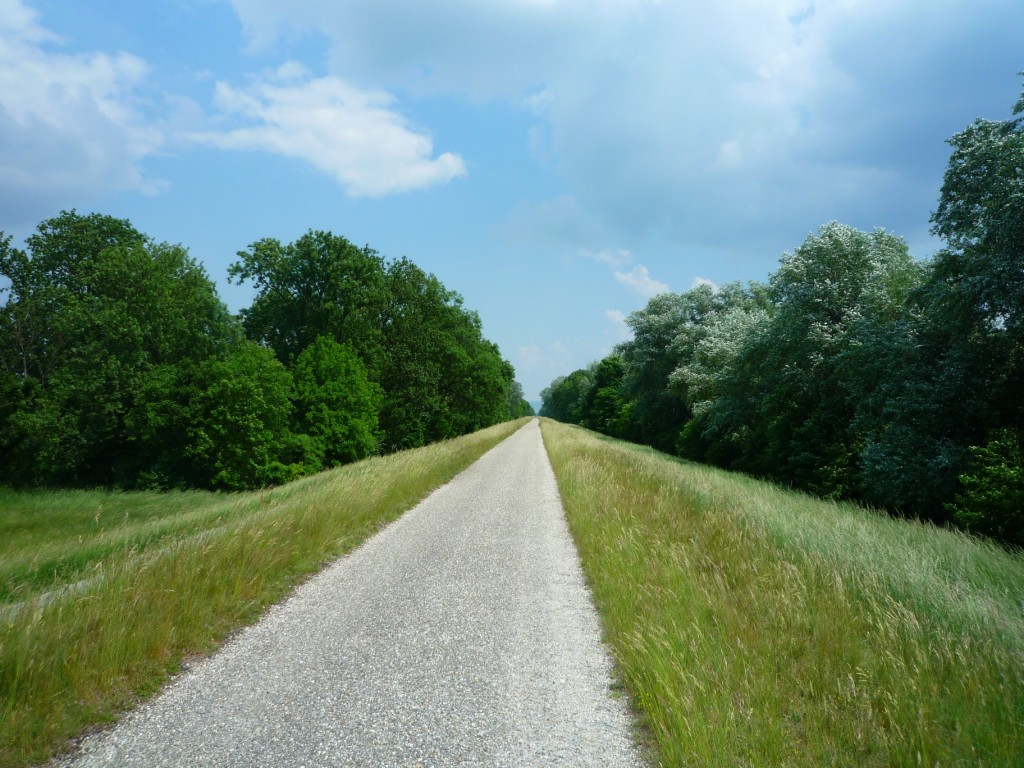 After crossing the big long bridge at Hainburg we left the Danube. Around this town we saw a few castles and a nice church overlooking a quarry. There was a little confusion over which route to take because, in summary, the map didn't correspond to reality (Freytag&Bernt; 1:150.000 - don't buy it).
We started going on quiet country roads. There were heaps and heaps of windfarms. They weren't too noisy but they can certainly dominate the horizon. I sort of underestimated the distance to our camping place but eventually in the afternoon we reached the Neusiedlersee. This Burgenland region is very nice - lots of wineries and orchards and gardens and picnic tables in the shade, all good cycle touring stuff.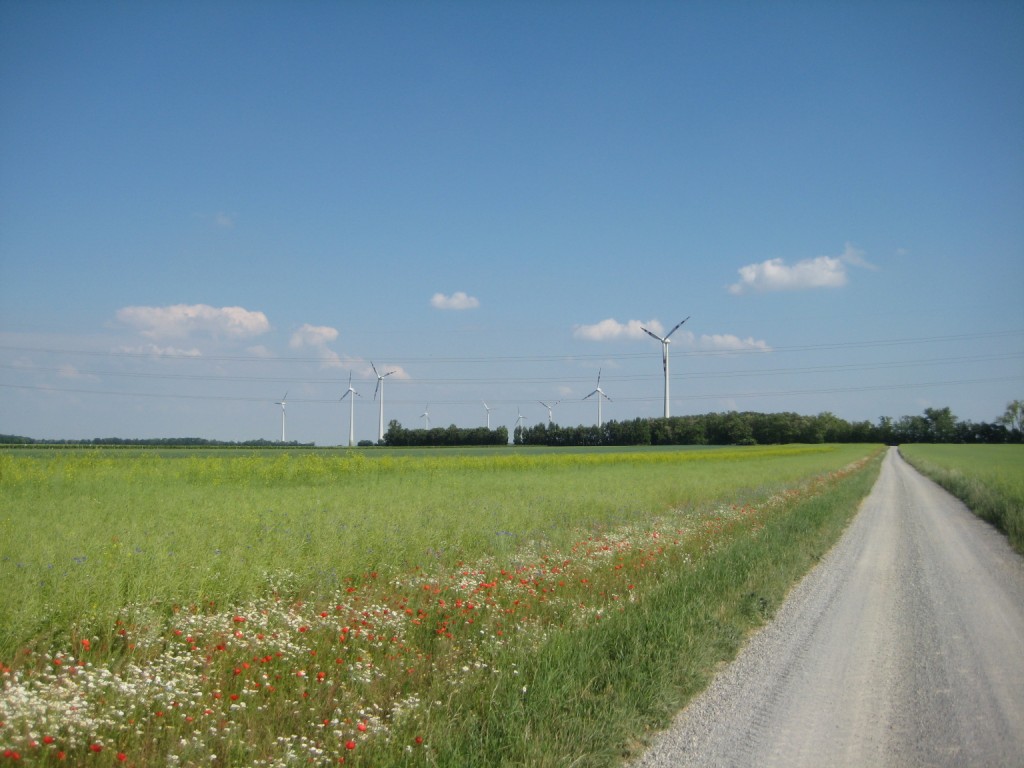 Our camping site was right by the inland sea, accessed by a cool 3km long road through the marshes. There were heaps and heaps of dragonflies around doing their thing hovering around and fraternizing. I would say their numbers plague-proportional because when you walked past a tree or bush the leaves would rustle and they would all swarm out. We got to camping after reception had closed and the showers were locked, so we had to swim in the sea, which wasn't too bad except the bottom was muddy and you couldn't see it.