Posted on July 5, 2008 by rodney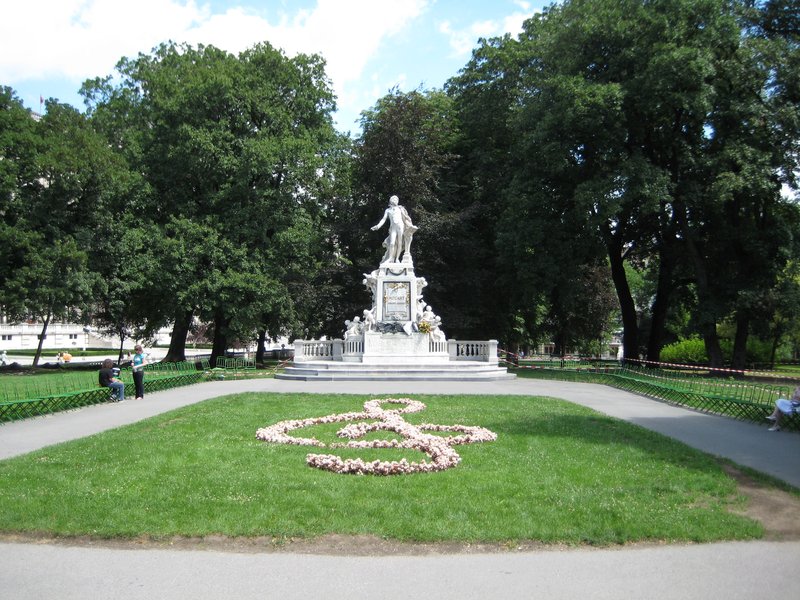 Last day in Vienna, at a rather expensive net cafe, because I forget where the cheaper one was, and was sick of the underage WoW addicts in the other cheap one.
Have been sight seeing somewhat aimlessly for the last few days. As you can see in these links 03/07/2008, 04/07/2008, 05/07/2008, the GPS is in operation again. There's been a few e-mails back and forth with an engineer from Locosys. I'm a little bit skeptical of the problem diagnosis given by them (unusual file structure on SD card caused problem, format it and it will work again) because I know very well how software engineers usually address bug reports. Anyway, will see how it goes. At least I got to talk directly with someone who knows something!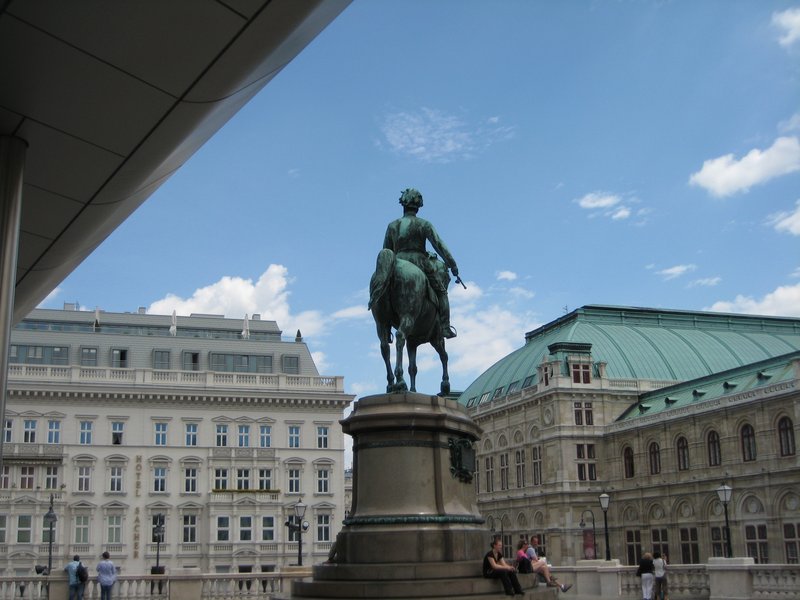 Anyway in two words Vienna is postcard worthy. On Thursday I caught up with Bernhard who I met in Paris a year ago, had a picnic and beer then he had to leave for Linz. In the evening I went to a BBQ at Heinz's house. It was in a beautiful garden courtyard and Heinz was meister on BBQ, the highlight being Austrian rump steak cooked at high heat for exactly 90 seconds. Then a thunderstorm rolled in and we packed up and headed inside, where Heinz showcased his very high-fidelity sound system. Only one man went to hospital this evening and this was Fabio I think, who rolled his ankle while packing up and had to call an ambulance to the Otto Weiner pavilion.
Friday was very windy and cloudy. In the morning I did my washing, then went out to wander aimlessly again. The night before a Contiki bus showed up, next to about 20 very neatly set up blue tents. When I returned to camping in the afternoon, the volleyball net had been rolled up and a game of cricket was taking place. So I went and fielded for a few minutes and found out this was a 32 day Europe tour, all Australians and kiwis. Every night if not on the bus they camp in tents, so obviously lovers of the great outdoors. They started from London and had been to a ridiculous number of cities and countries so far. Only two days and two nights stay in this particular historic European capital. Amazing!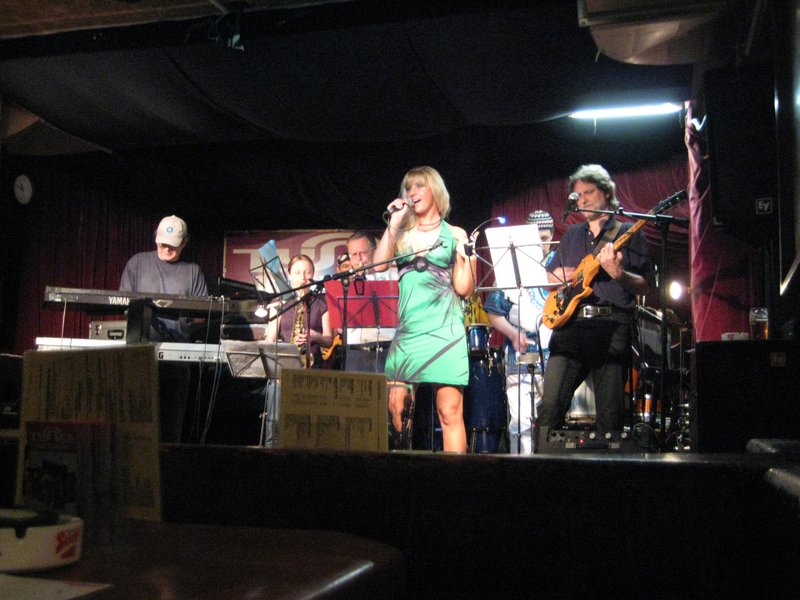 In the evening some of contiki were going to concert with Mozart, etc, and the rest were hitting the piss as usual. Myself, I left the bike at camping and tried the U-bahn. Went to somewhere called the Tunnel and listened to some funk. It was just within my price range at 10 euros. The band "Just for Funk" were fun, but just average, a nice big group though. In front was a blonde bombshell singing, but the best musician was the pocket rocket on tenor sax. She played really well, and kept it interesting. It was worth seeing.
<li><a href="https://rodney.id.au/gallery/tour2008/07/03/">Photos for 3/7/2008</a></li>
<li><a href="https://rodney.id.au/gallery/tour2008/07/04/">Photos for 4/7/2008</a></li>
<li><a href="https://rodney.id.au/gallery/tour2008/07/05/">Photos for 5/7/2008</a></li>