Posted on November 11, 2007 by rodney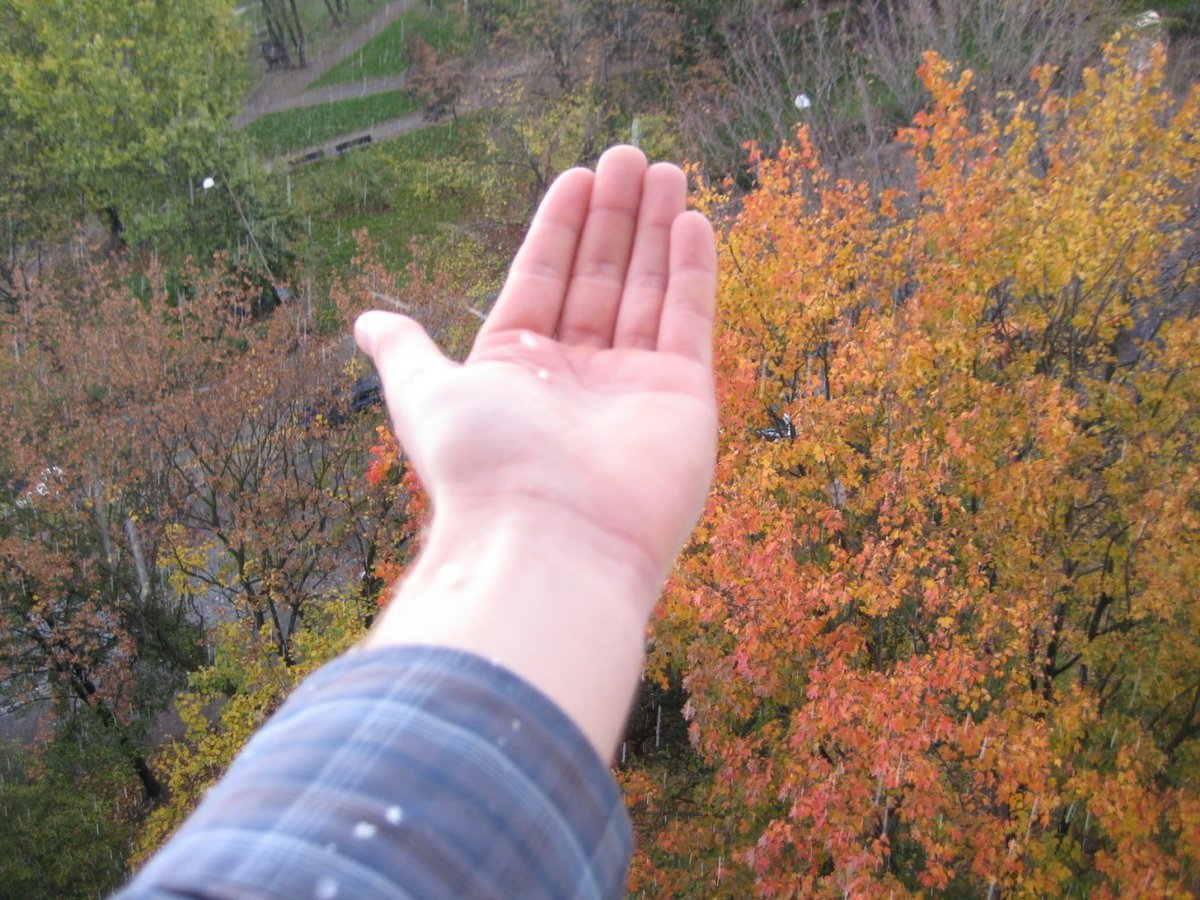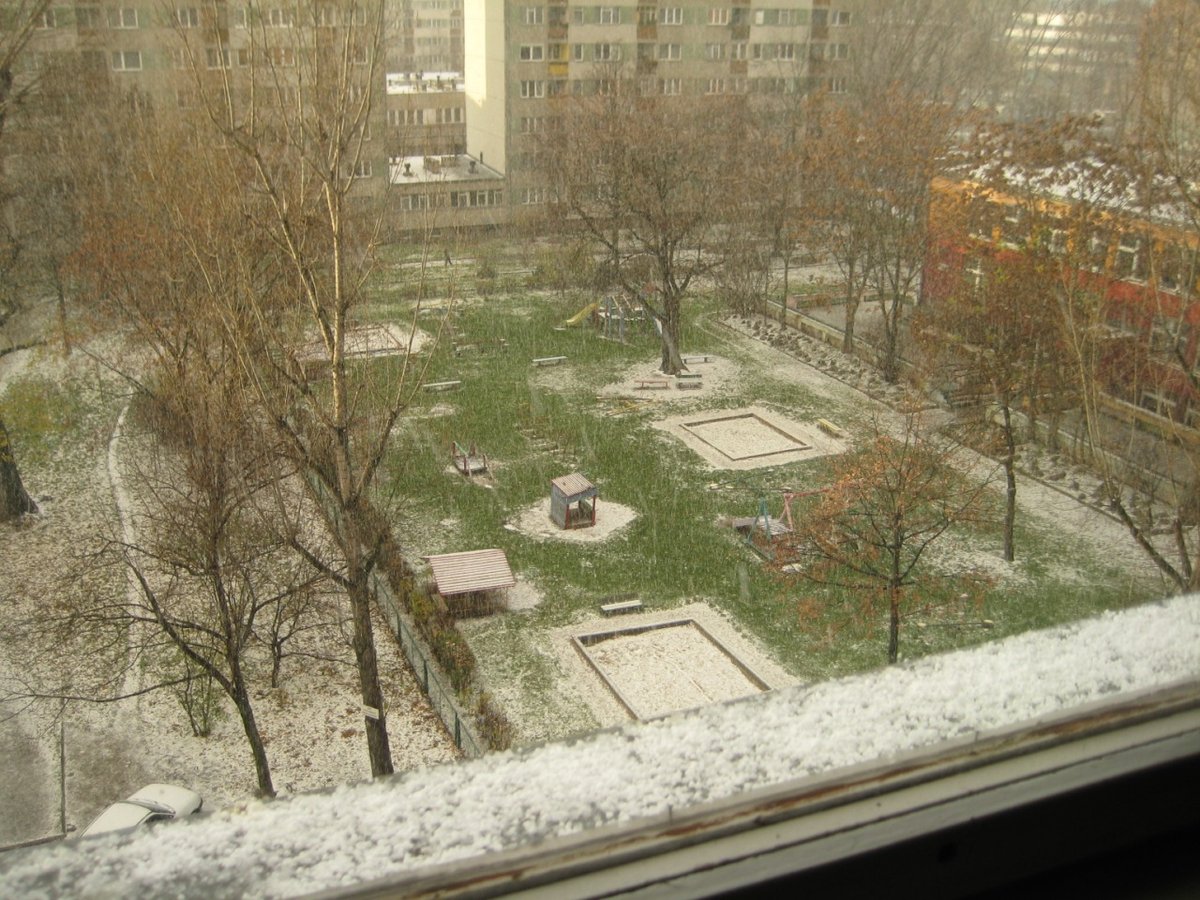 Thought I would write a weather post. You would think this is scraping the bottom of the barrel for material but honestly there's more to come. There was some snow three weeks ago but that was more slush than snowflakes. Yesterday it snowed properly for the first time this season.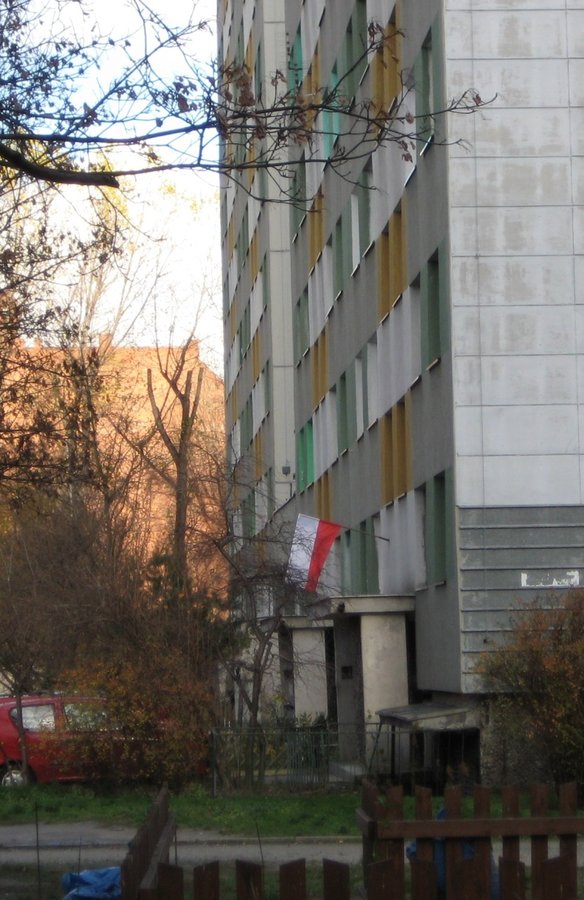 Today is a national holiday in Poland. Around here it's not common to see flags flying. However today and yesterday people have put flags out everywhere. Our apartment block scored a flag.
Yesterday I went to Hala Targowa to buy a birthday present for a friend. It's a lovely old building by the canal next to the university. Inside on the floor are fruit & veg markets, florists, butchers, etc. Then there is a mezanine level around the walls of the building with clothes shops, shops for household items, a stationery shop, gift shops, and other random things. To go shopping there is far more relaxing and interesting than any "shopping mall" but of course you can't really buy all the things you need there.
Today it started snowing in the morning then continued for most of the afternoon. This was classic snow, coming down thick with nice big flakes. When it finished there was about an inch of snow on the ground.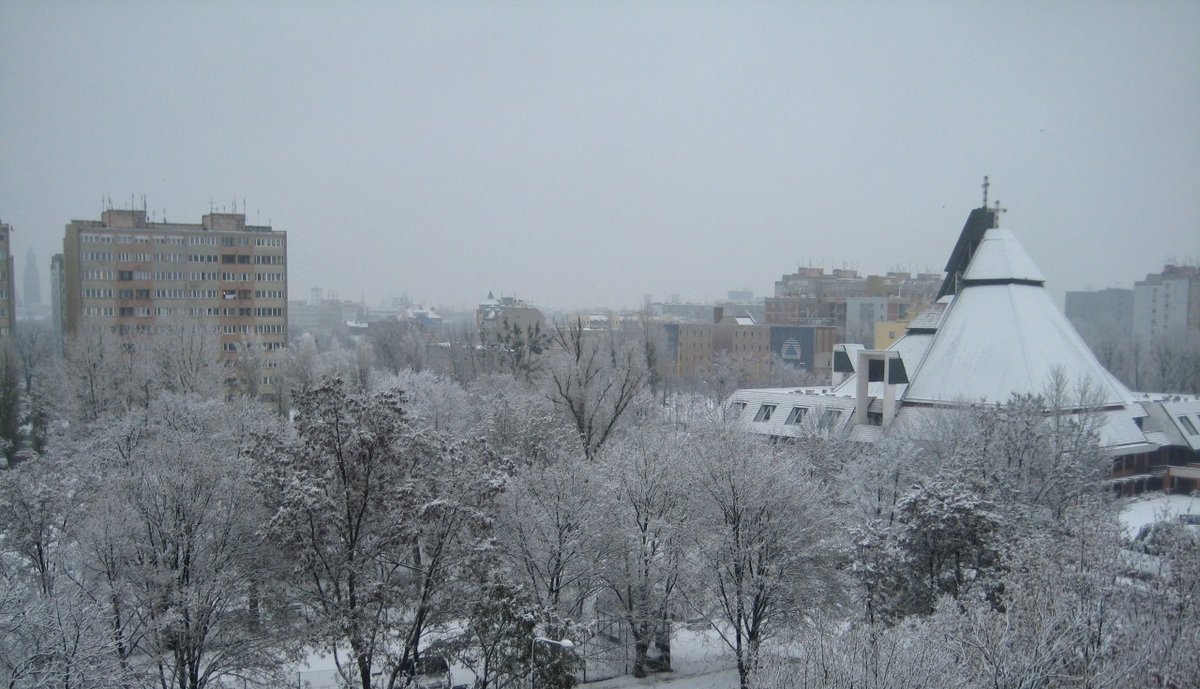 This is a picture of the church near our flat. The architecture style is called post-Egyptian Vegas ecclesiastical. At night they switch on the lights on one of the crosses.