Posted on August 3, 2012 by vicki
Day 20 2/8/12 Dubrovnik to Kamenaro 84km We got an early start from Dubrovnik and had a climb to get out of the city. There were some spectacular views along the coast however we couldn't take pictures as we were on a busy road. About 15km out of Dubrovnik we turned off onto a hillier but almost deserted road along the coast that took us all the way to Montenegro. There were roadworks right before the border crossing which slowed us down a bit. The border crossing was pretty cool as it was just at the top of a hill. We rounded the corner and had some good views of Herceg Novi and the beginning of the Bay of Kotor on the way down the hill.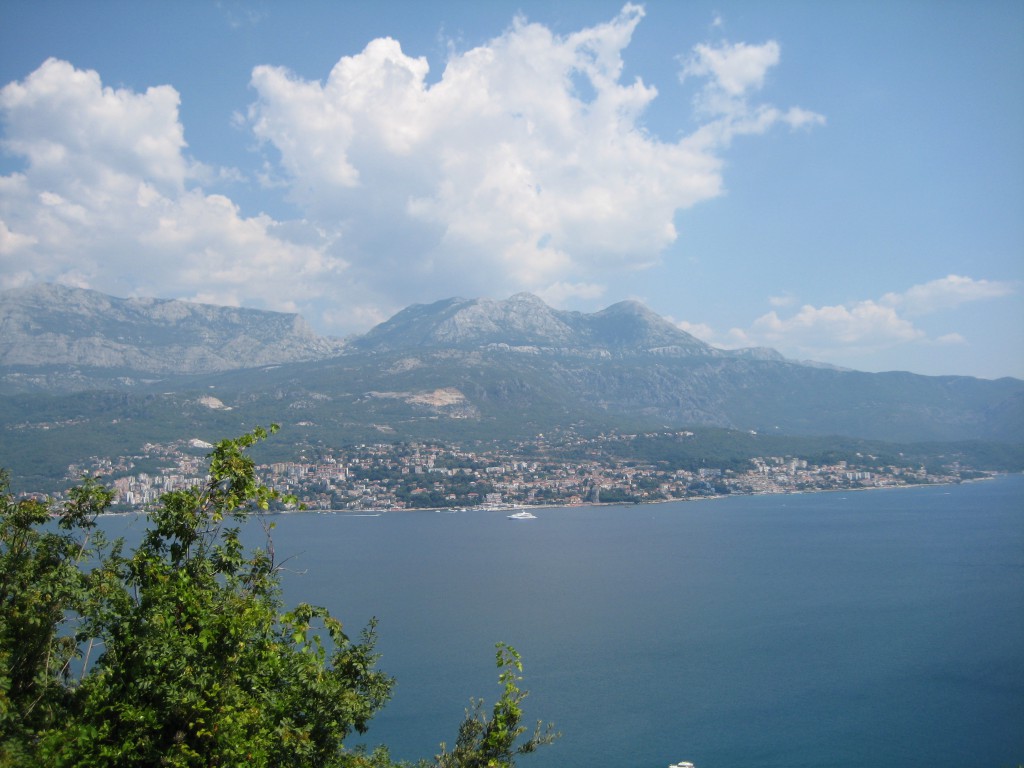 We had a picnic lunch in Herceg Novi and had a look around the old town. It has nice squares, an Orthodox church and an old fortress that we climbed up to. After lunch we rode up a steep hill seeking the address of my relatives (see separate blog post).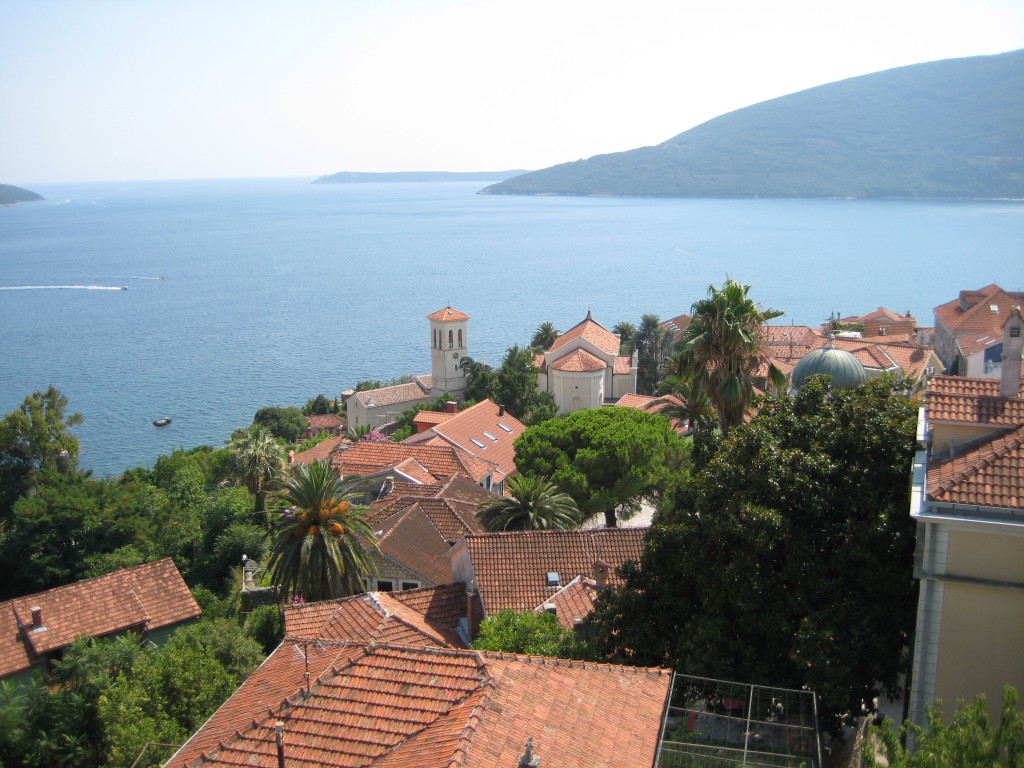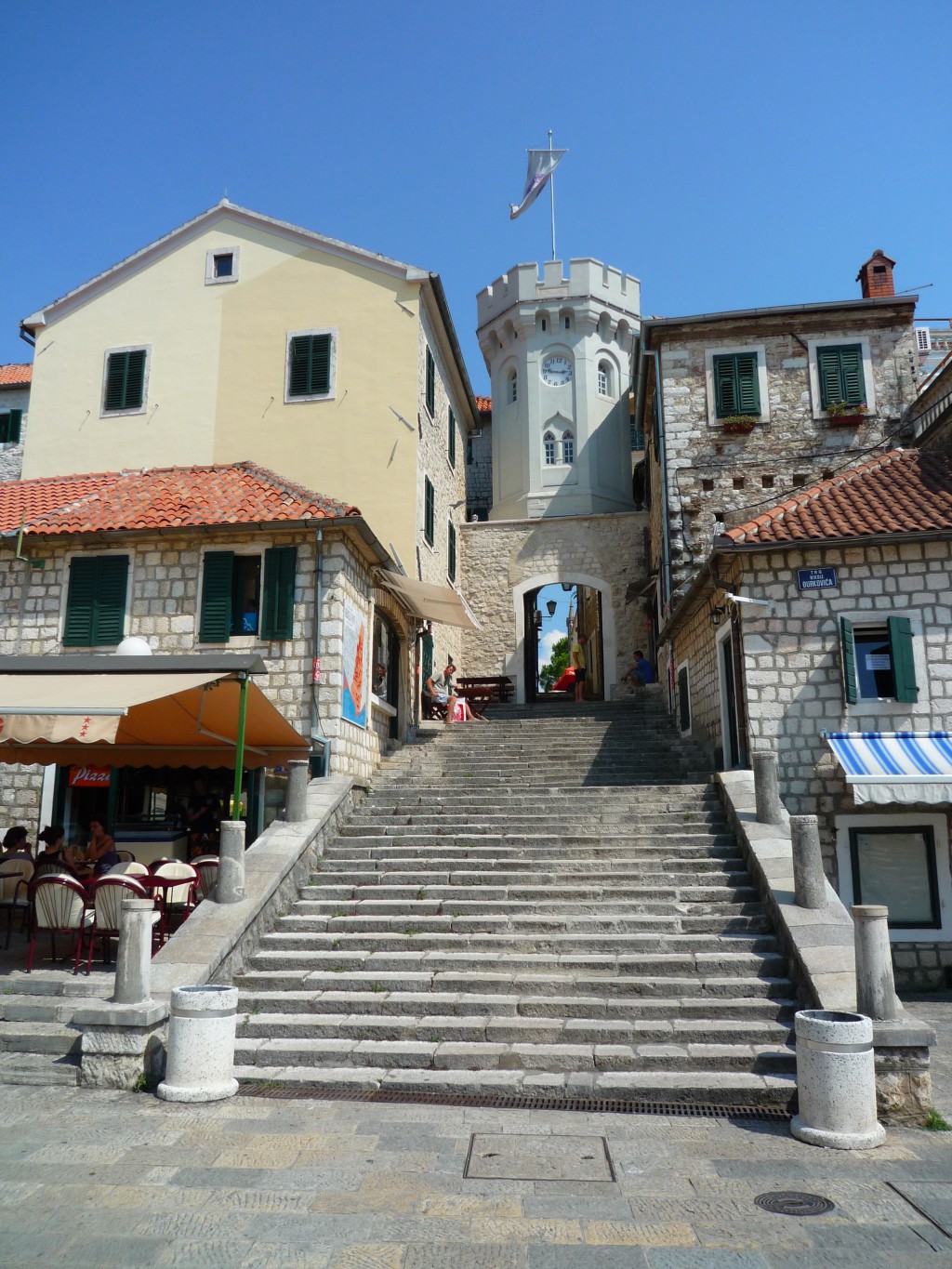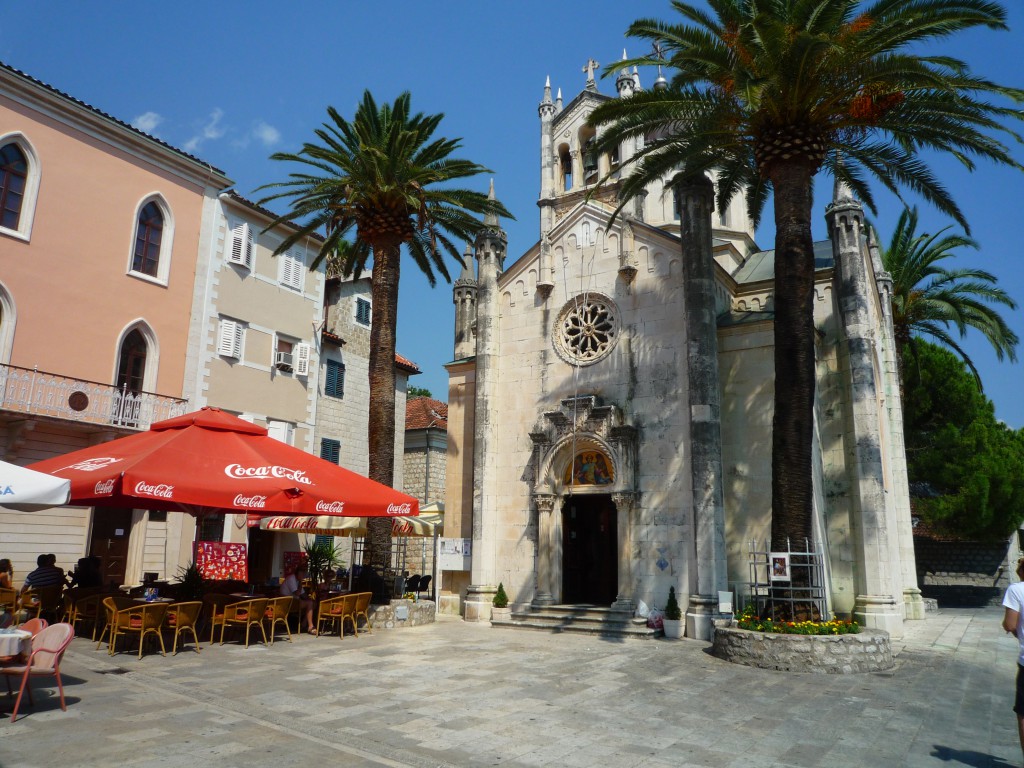 Later in the afternoon we cycled out of Herceg Novi on the main road, through a tunnel that was the only way to the other side of the hill and then along a small beachfront road crowded with holidaymakers. We stopped at the camping Zlotovac in Kamenaro which was full, however the owner let us pitch our tent in front of a vacant caravan.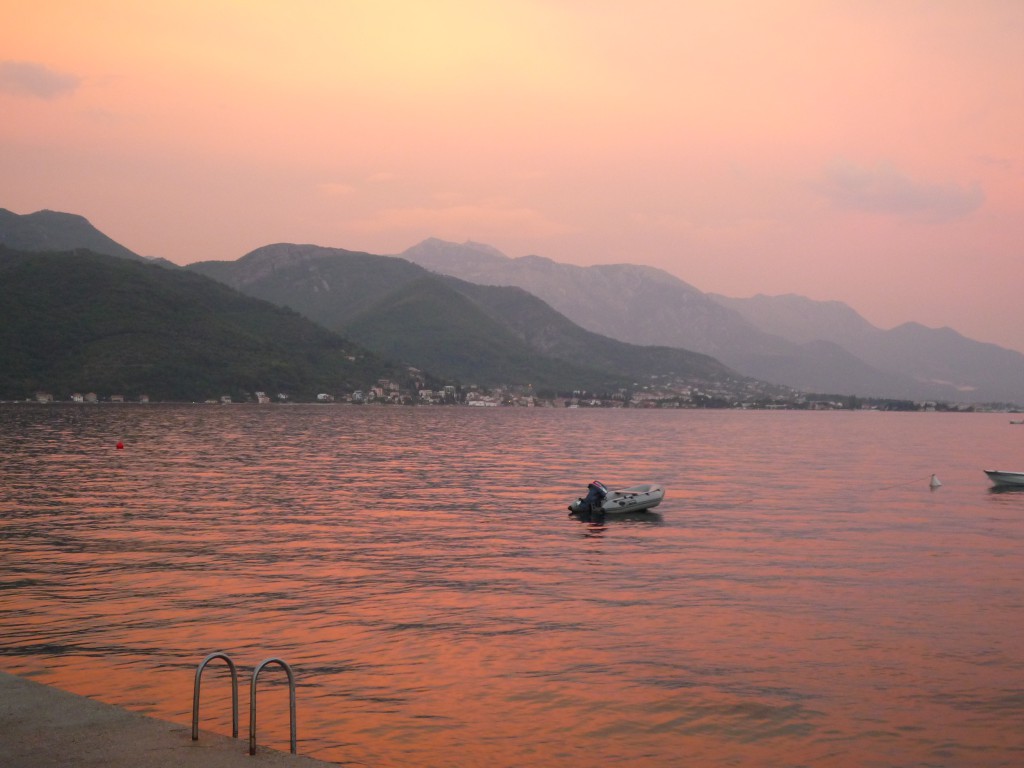 Day 21 Kamenaro to Kotor 35km What a wonderful day! We only cycled a short distance, to get to the foot of the mountains. Tomorrow will be a big day getting over several mountains to the next place where we are likely to find somewhere to stay.
It was still warm, however we were riding at the waterline the whole time so had a nice breeze. We are heading for a week of 40 degrees so enjoyed it while it lasted. We cycled around the Bay of Kotor, which is the most beautiful bay I have ever seen. It is surrounded by mountains, and has lots of charming little towns and monasteries along the edge.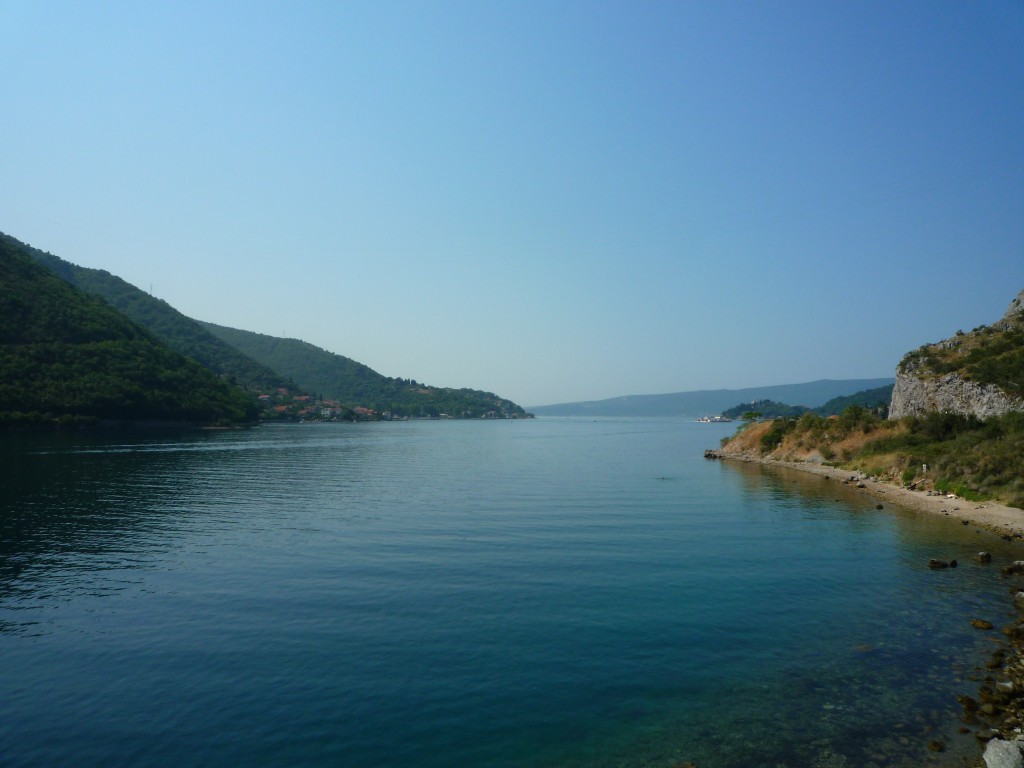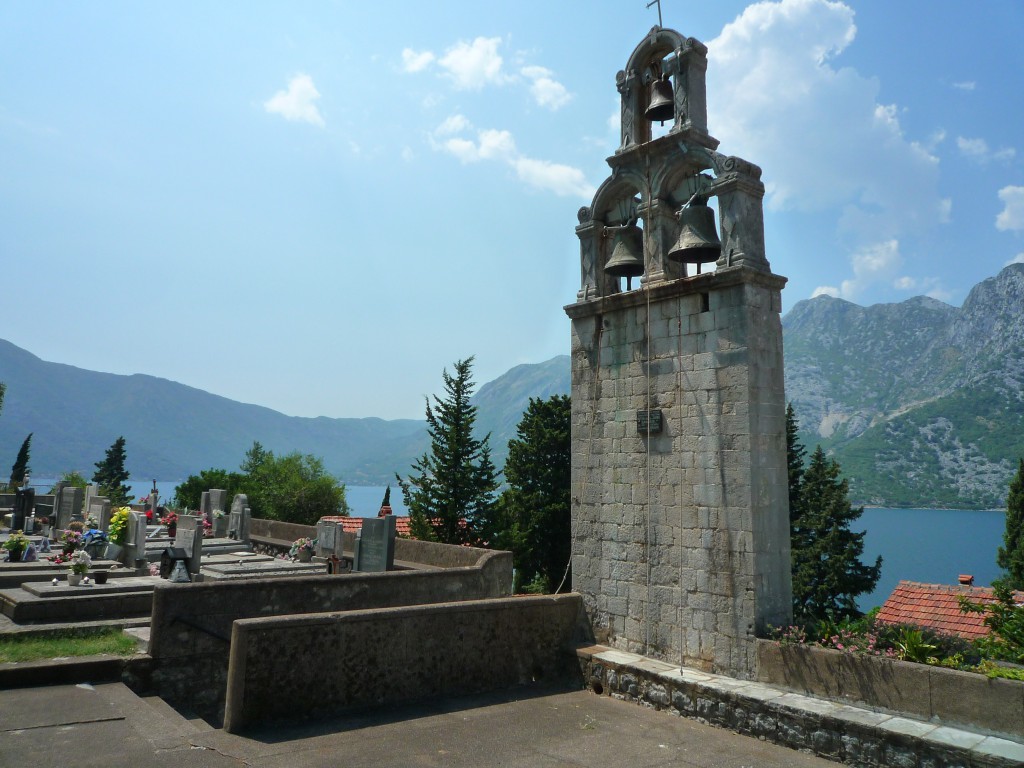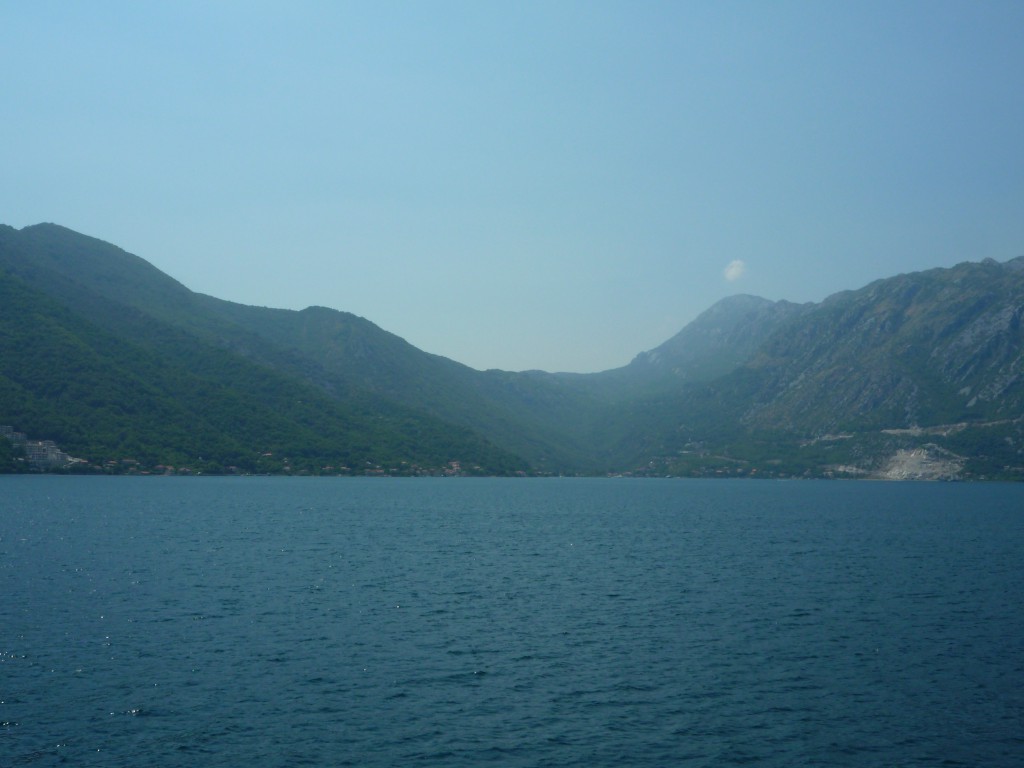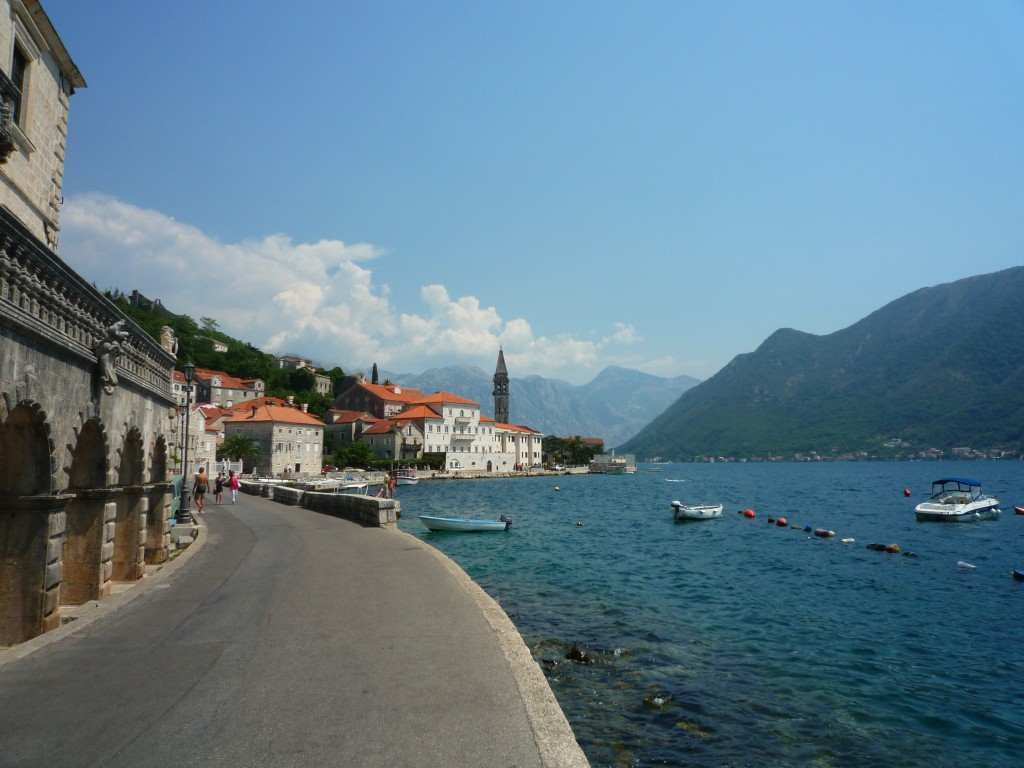 We visited the ruins of a Roman villa in Risan, which have several mosaics on the floor of various rooms. We went up to a monastery and looked around. In Kotor there was a bit of an accommodation shortage as there is a festival on tomorrow. We got beds in a hostel on the beach a kilometer from the old town and had a swim before looking around town. It's again really nice, with lots of churches and little paved streets all enclosed by a wall bounded by a mountain at the back, the ocean at the front and a moat at the side.