Posted on July 20, 2012 by vicki
Day 10 18/7/12 Galambok to Varaždin (Croatia) 109km We got an early start and enjoyed riding through the hilly Hungarian countryside in the morning cool. At one stage our map failed us - all the roads leading from a town seemed to be dead ends except the one we had come in on. We eventually found a small gravel track that got us pretty much where we wanted to go.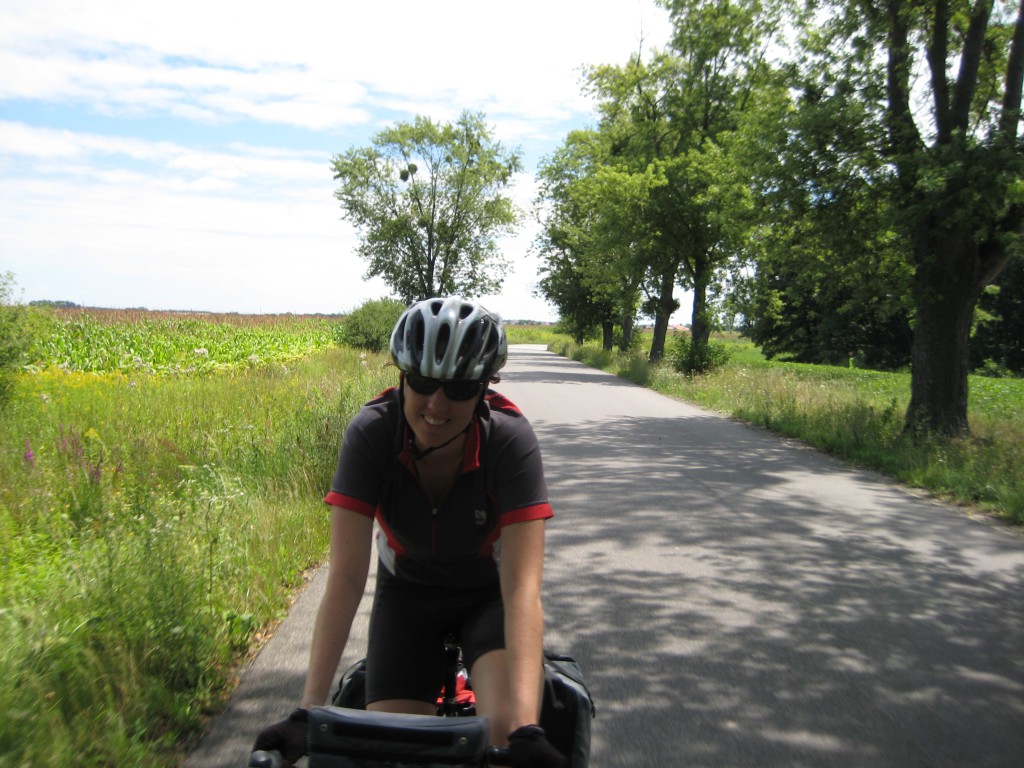 We changed our remaining forints for Croatian kuna in Letenye, the border town. The crossing was very straightforward, barely a queue and just a quick stamp in the passport.
The Croatian side was immediately different from Hungarian - the roads were nice and smooth. We stopped briefly in the town of Prelog to buy a replacement inner tube and ask directions to Varaždin. Most of the way was alongside a lake (Varaždinsko jezero) and the Drava river. The weather was hot yet again. The heat kind of crept up after the overcast morning and I was too late in reapplying sunscreen, ending up with a pretty bad sunburn.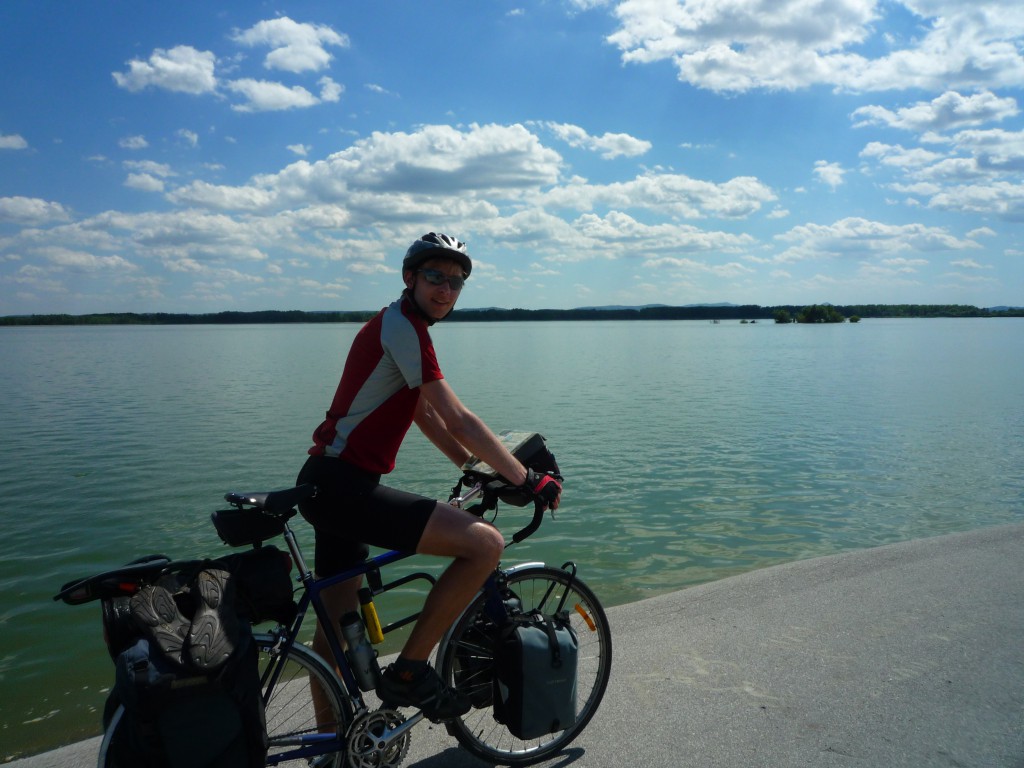 Varaždin was a really lovely town, with wide paved streets, colourful buildings and lots of flowers in the public areas. We spent the night in a newly renovated hostel that is a student residence during semester, along with a lot of people participating in a kickboxing tournament. We cycled out to see the cemetery, which the town is very proud of - it is designed more like a park with lots of tall bushes between the headstones. There was also a very attractive castle that you can walk along the walls of.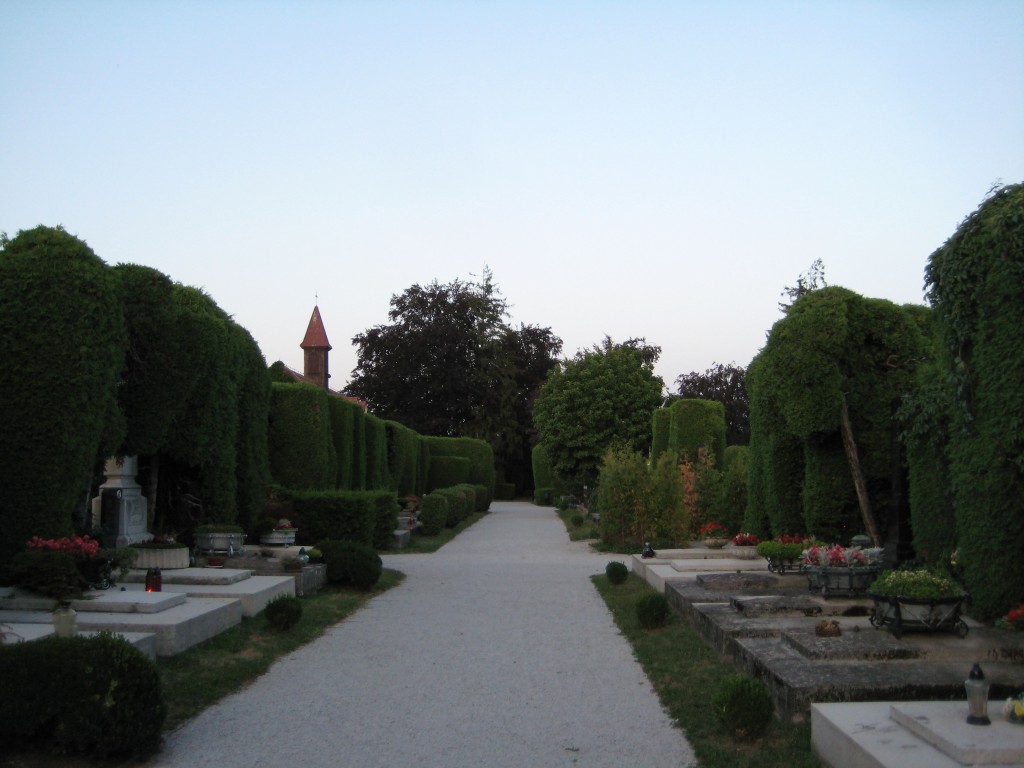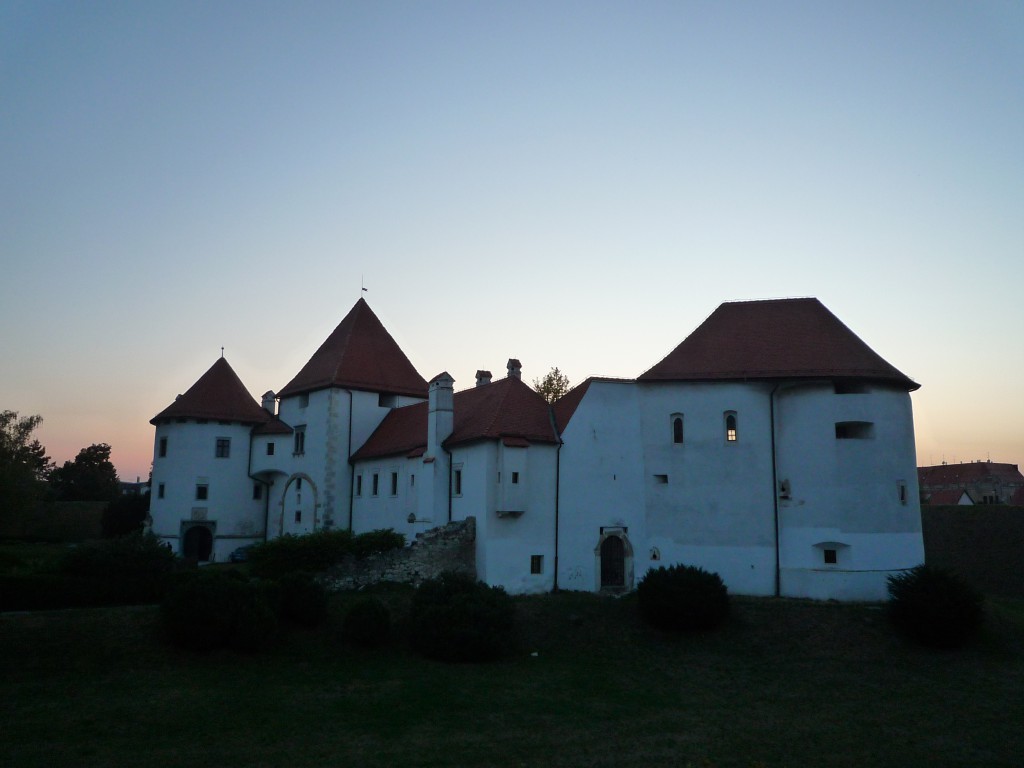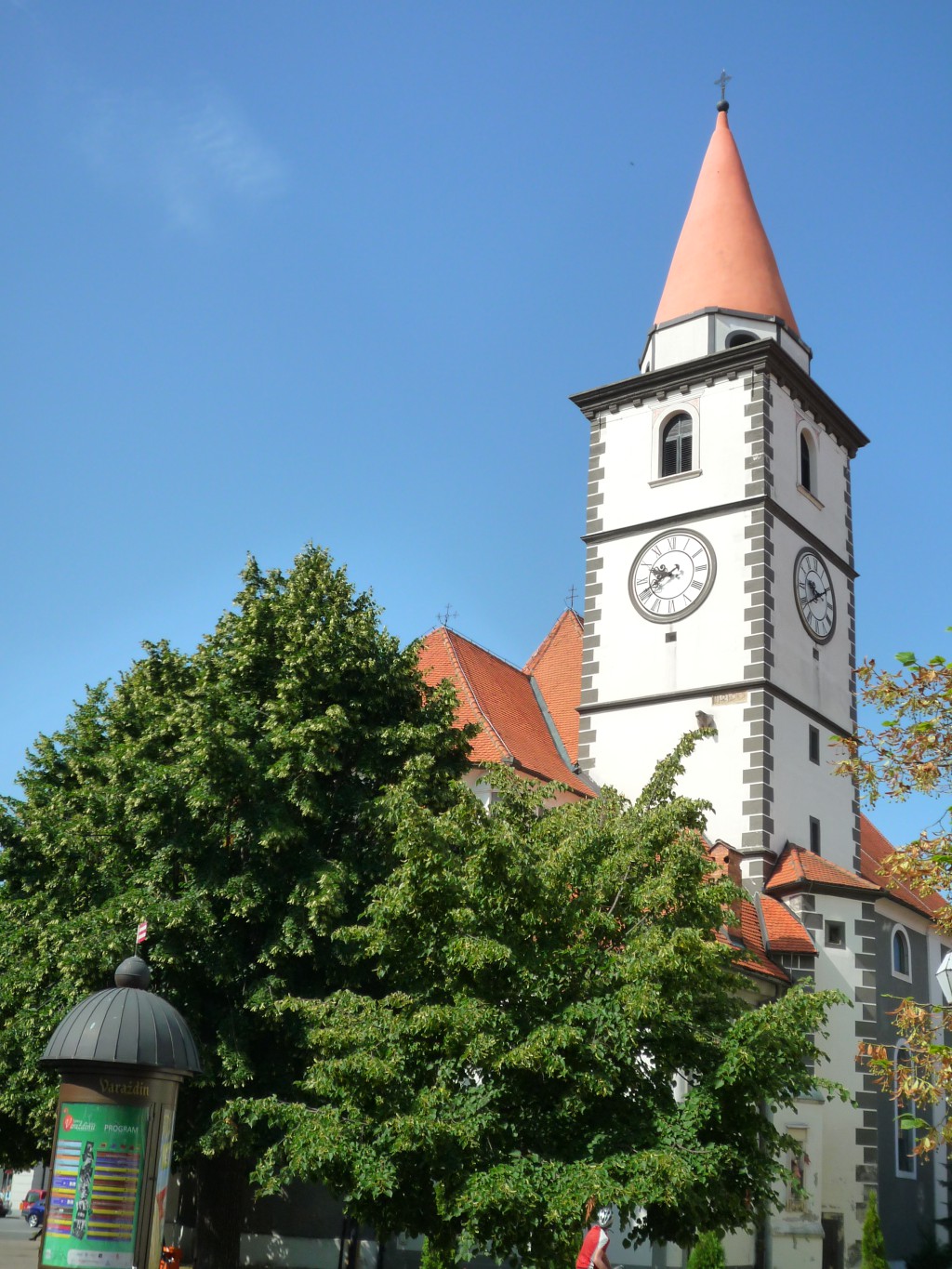 Day 11 19/7/12 Varaždin to Zagreb 85km As we did not yet have a map, Rodney painstakingly copied out a route off open street map for us. As we were leaving, however, the guy working at the hostel told us we should take the old Zagreb road as it closely follows the motorway so traffic shouldn't be an issue.
This turned out to be bad advice - the road was quite busy with lots of trucks in sections. It was also pretty hilly and afforded no shade on a hot day. Rodney's route would have been hillier, but more enjoyable I think.
Three drink stops (too hot to feel like eating) and 85km later I was very happy to reach Zagreb. It was not such a fun day riding, nor was the final stretch into Zagreb so good, trying to kep out of the way of impatient traffic and trams. We ended up abandoning the road in favour of the crowded footpath.
Zagreb, however, is a really nice city. It is full of outdoor terraces, with lots of people relaxing at the end of the day. The Crkva sv. Marka (St Mark's Church) is really beautiful, with the Croatian, Dalmatian and Slavonian coats-of-arms displayed in colourful tiles on the roof. We spent an extra day here and finally got a decent map of Croatia. We also visited the Museum of the City of Zagreb, which showed the development of Zagreb over the centuries and had a special exhibit about the urbanisation of a village that is now a suburb of the city. We also saw the Homeland War exhibit at the History Museum, showing the experiences of Croatians from 1991-1995. My curiosity was piqued by the Museum of Broken Relationships so I had a little look while Rodney sat on the terrace and had a coffee. People contribute artefacts along with a little story of how they relate to a broken relationship - most are a little too melodramatic but some were funny and there were definitely a few crazies. One person put a French identity card and said that citizenship was the only good thing to come of the relationship.