Posted on July 15, 2011 by rodney
Monday 11/7/11 62km dep. 10AM arr. 5:30PM
Today we woke up to a beautiful sunny morning, did a short trip up a mountain, then made a pilgrimage to Lourdes.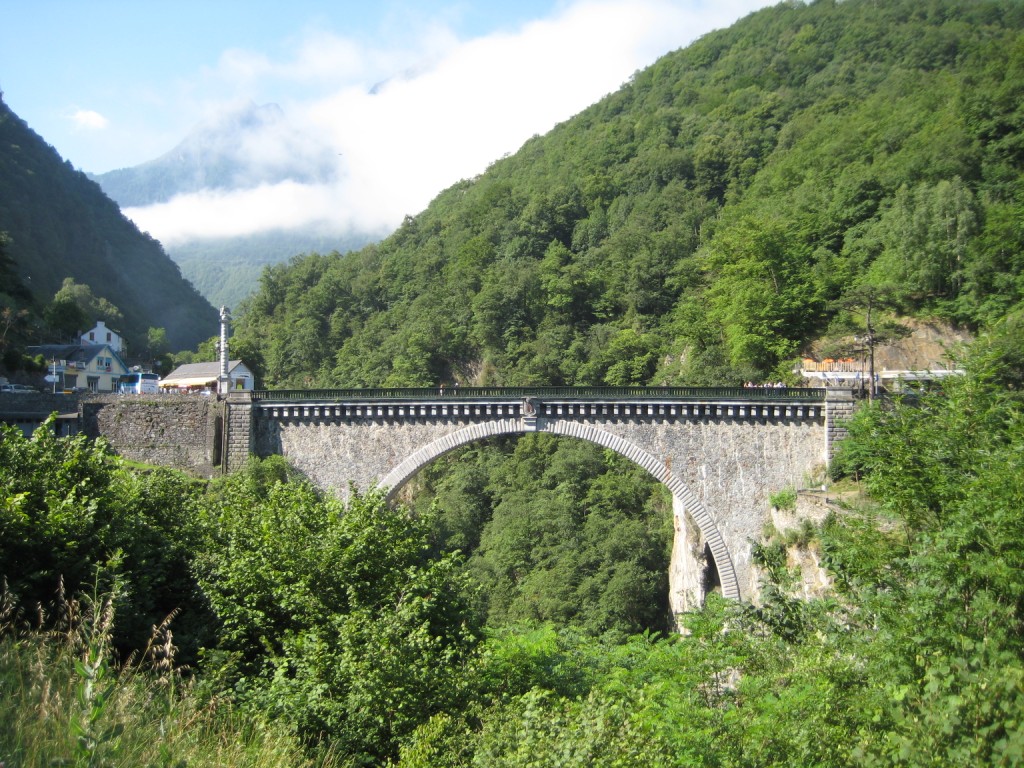 We decided to visit the Luz-Ardiden ski station (1715m) because that's where stage 12 finishes and we didn't think it would be too steep. Actually it was steeper in parts than Tourmalet plus it was getting fairly hot this day. The good thing was we got some nice clear views down the hill.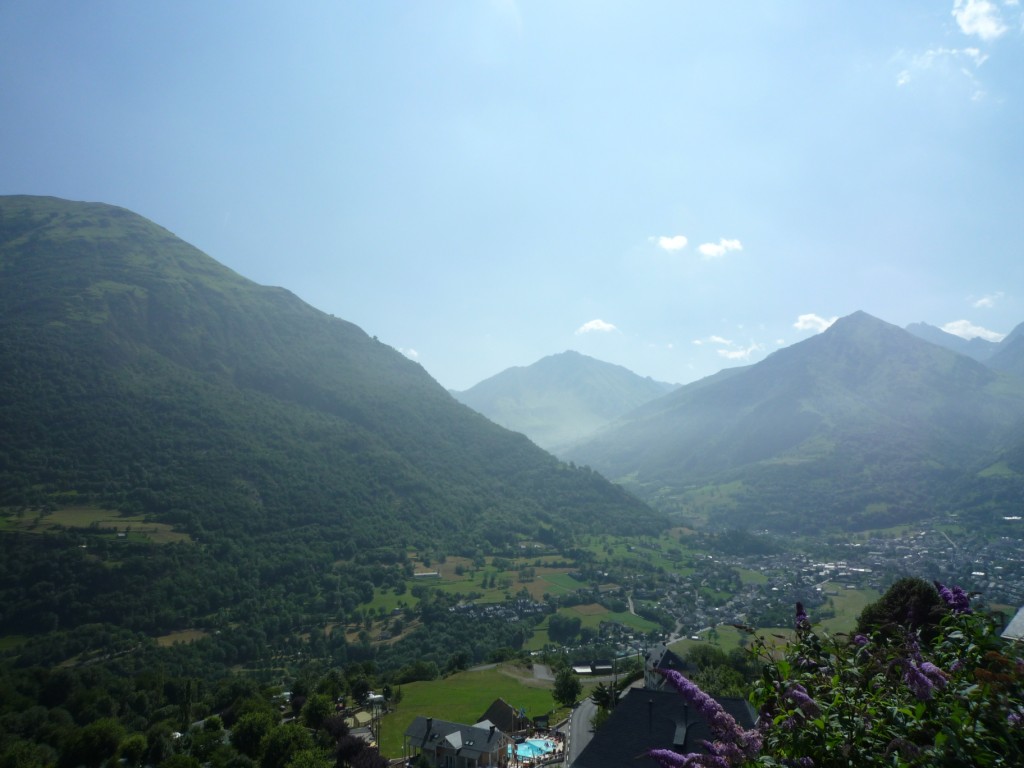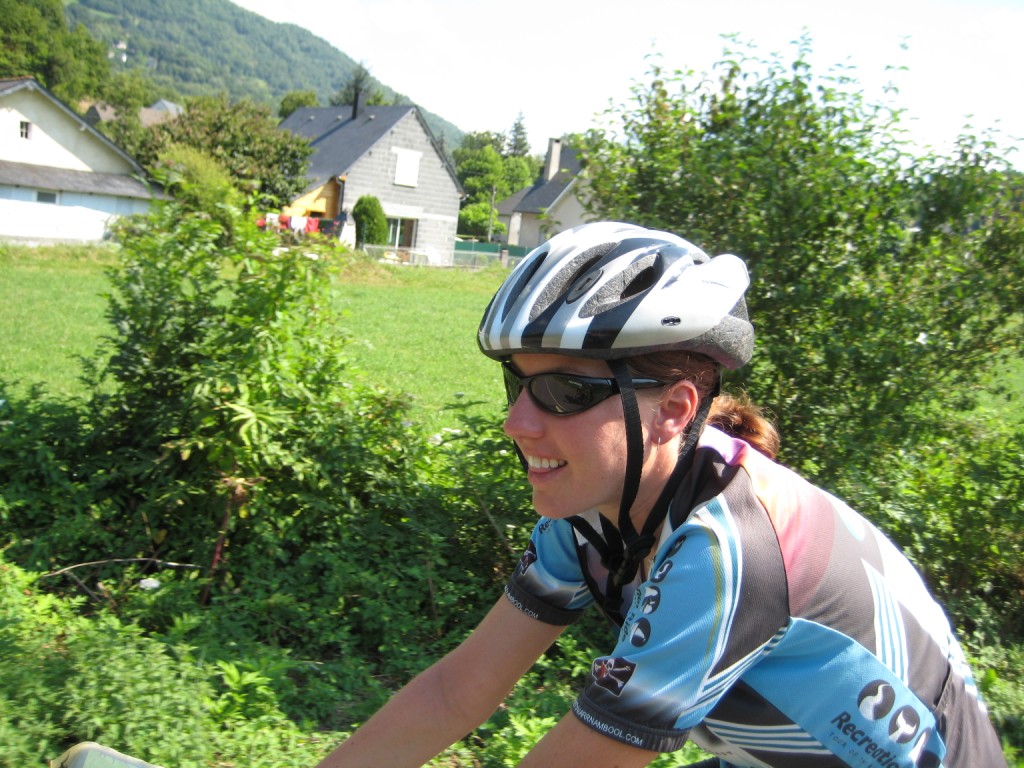 Two days before the tour would come through, people had already parked their campervans all along the road, and were sat in their folding chairs ready for the moment. There were a lot of cyclists going up and down but we were the only ones silly enough to do it fully loaded with touring gear. On the way we went over another bridge called Napoleon bridge. There were a few flies around and Vicki got bitten on the bum 3 times by a march fly.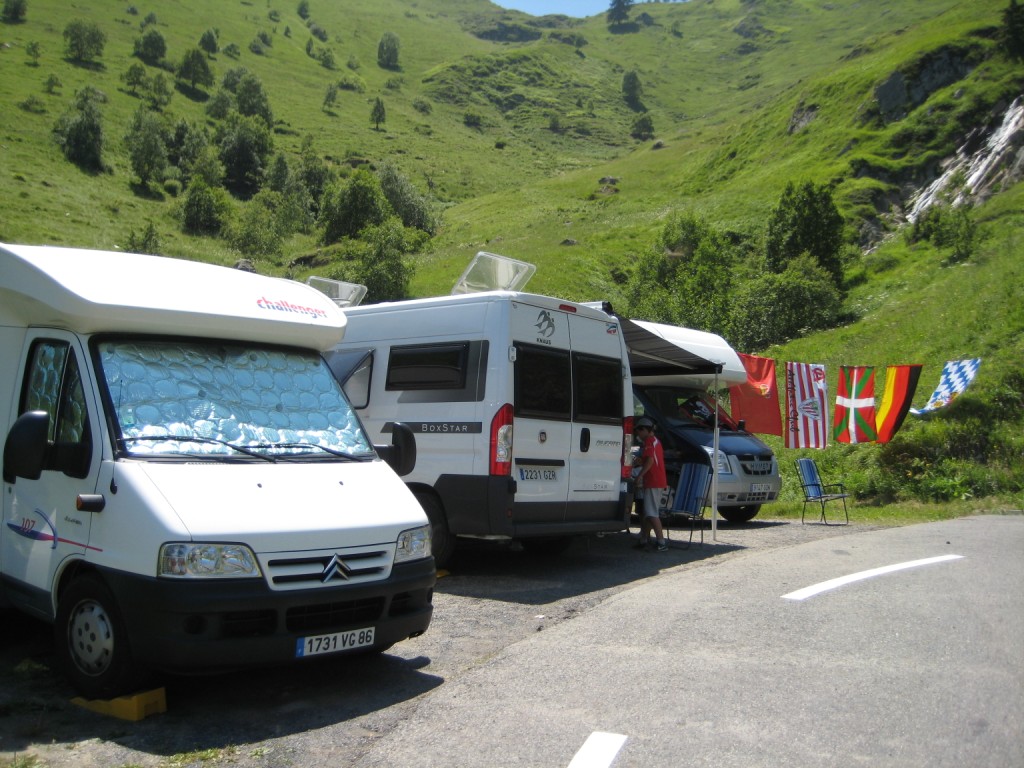 It took us a while to reach the summit but we did eventually get there going about 5-6km/h while the fans cheered allez-allez! We ate lunch up there and chatted to 2 poms we met, one of them spends 4 months a year in Busselton, fancy that.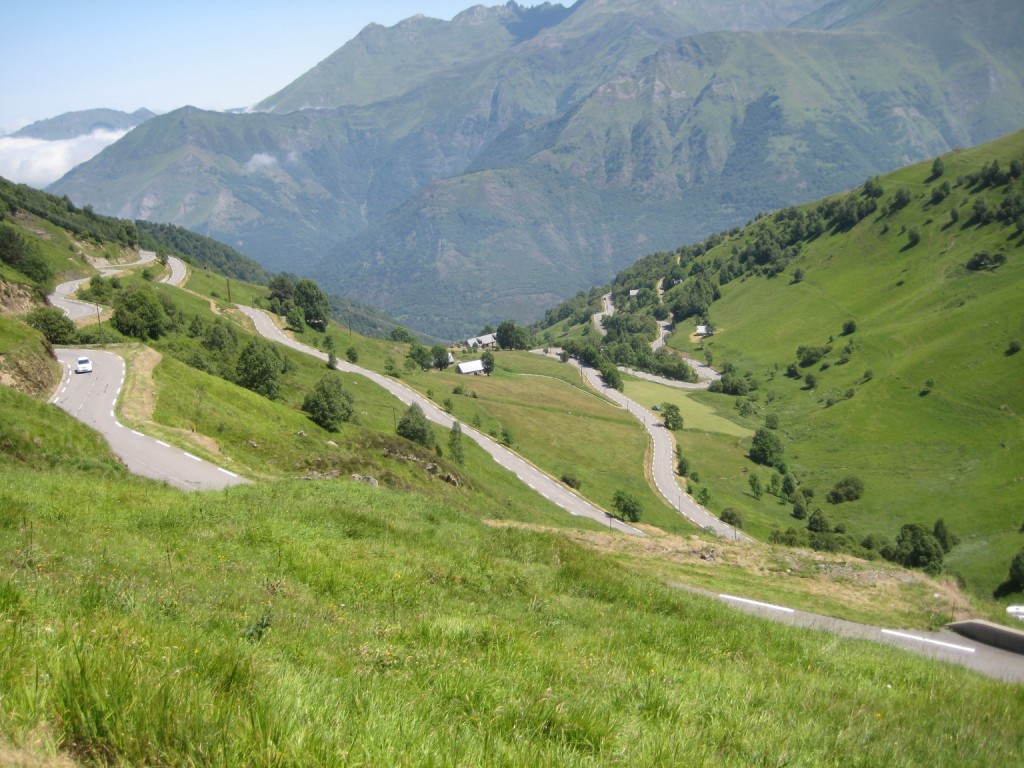 The descent was pretty nice, not too cold. Instead of the normal way, we took a tiny little steep bumpy village road to the bottom of the valley. The road to down to Lourdes was really busy and hectic. We were travelling about 35 and getting overtaken by cars, their caravans, campervans and trucks, as well as a fair few other cyclists.
We stopped for afternoon tea in an "English garden" in Argelès-Gazost then noticed there was an actual cycle path going to Lourdes. These are fairly rare in France because you can usually just ride on the road. The path was one of those built over an old railway line, so it was smooth trouble-free cycling all the way to Lourdes. It also had lots of signs with interesting information in French and English, but we didn't bother to read any.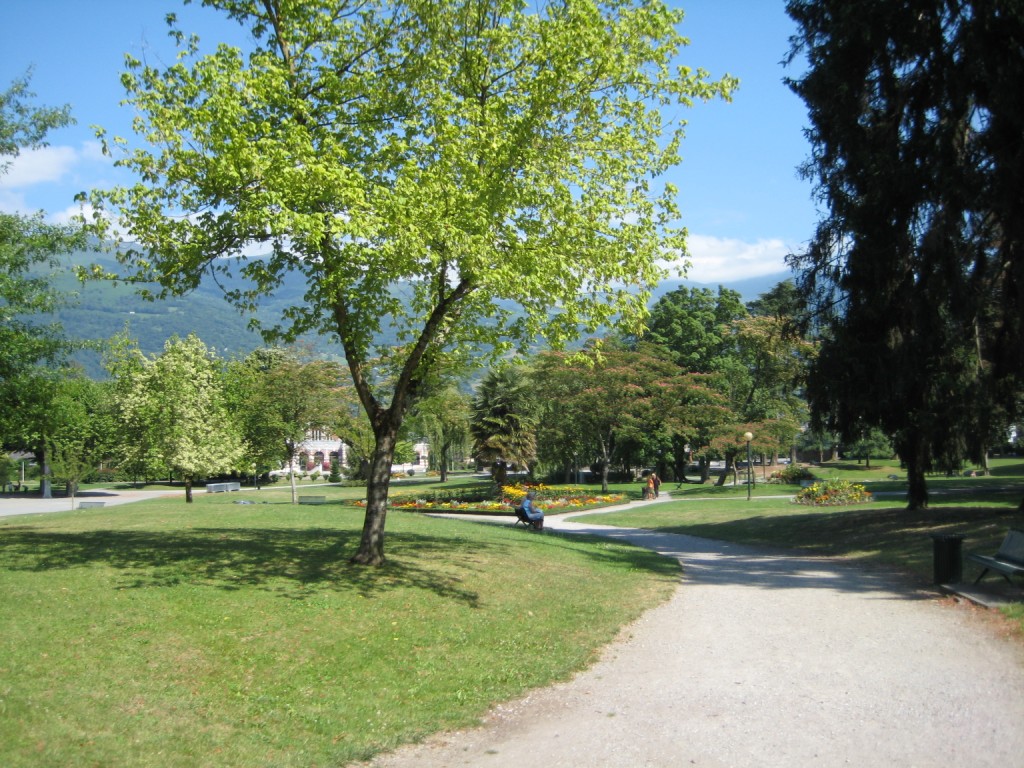 We went to the first camping we found in Lourdes. It was run by a nice lady who spoke at one really loud volume. There were lots of bugs but otherwise it was cheap and OK. We decided to leave our visit to the holy sites of Lourdes for the next day.