Posted on July 15, 2011 by vicki
Friday 8/7/11 97km dep. 11AM arr. 7:45PM
Despite having a rest day the day before we were a bit slow moving this morning. Got our stuff together eventually and set off.
It was another day of sunflowers and cornfields, the rolling hills giving us lots of lovely views. The sun was hot and we made good progress towards the mountains looming in the distance.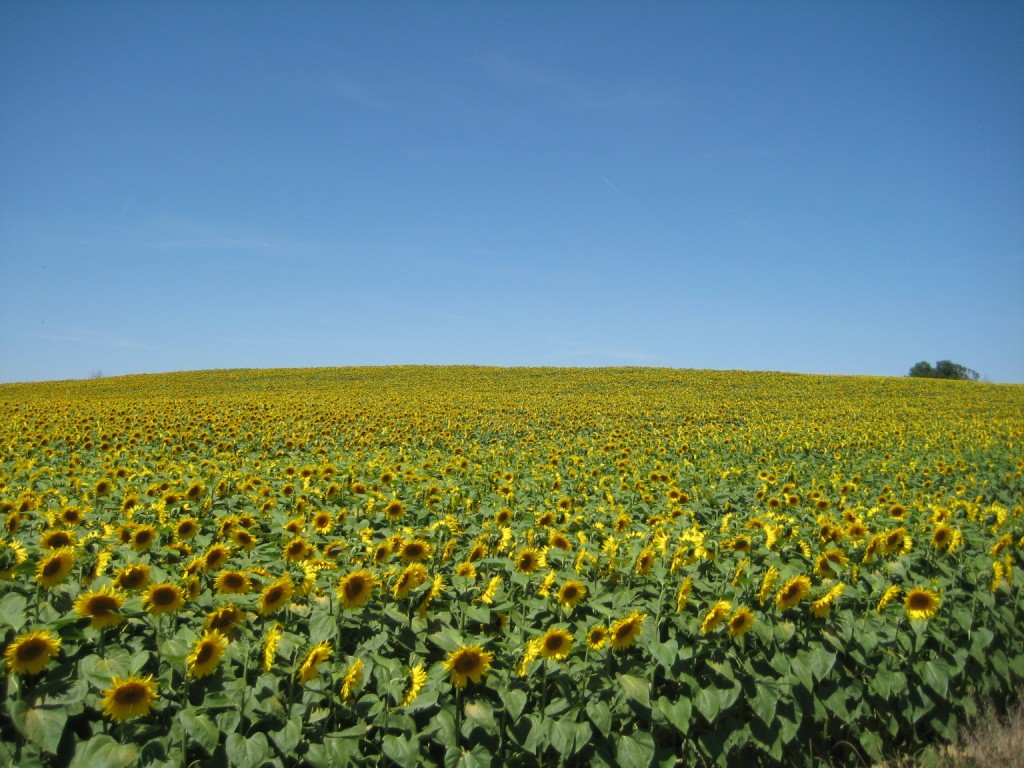 The road we took followed a river through a gorge and made for very pleasant cycling. We stopped for a coffee and an icecream in a little town on top of a hill.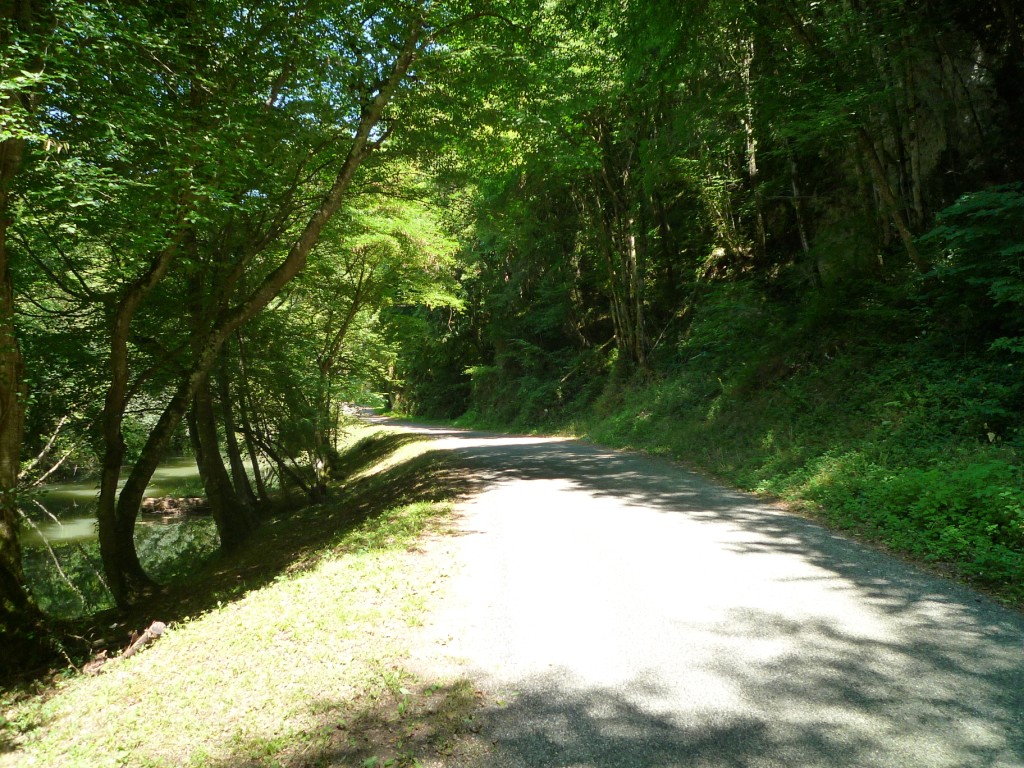 We arrived at St Laurent, the town we had been aiming for, a little after 6PM and found that the tourist information office had just closed. A friendly local informed us that there was no camping in the town, and directed us to another town about 10km away.
So we stocked up on groceries and headed for the suggested town. A misplaced camping sign caused us a fair amount of confusion and time as we searched for a campsite that did not exist.
A few hills later and we found the camping, and we were very happy to cook our tea and go to sleep.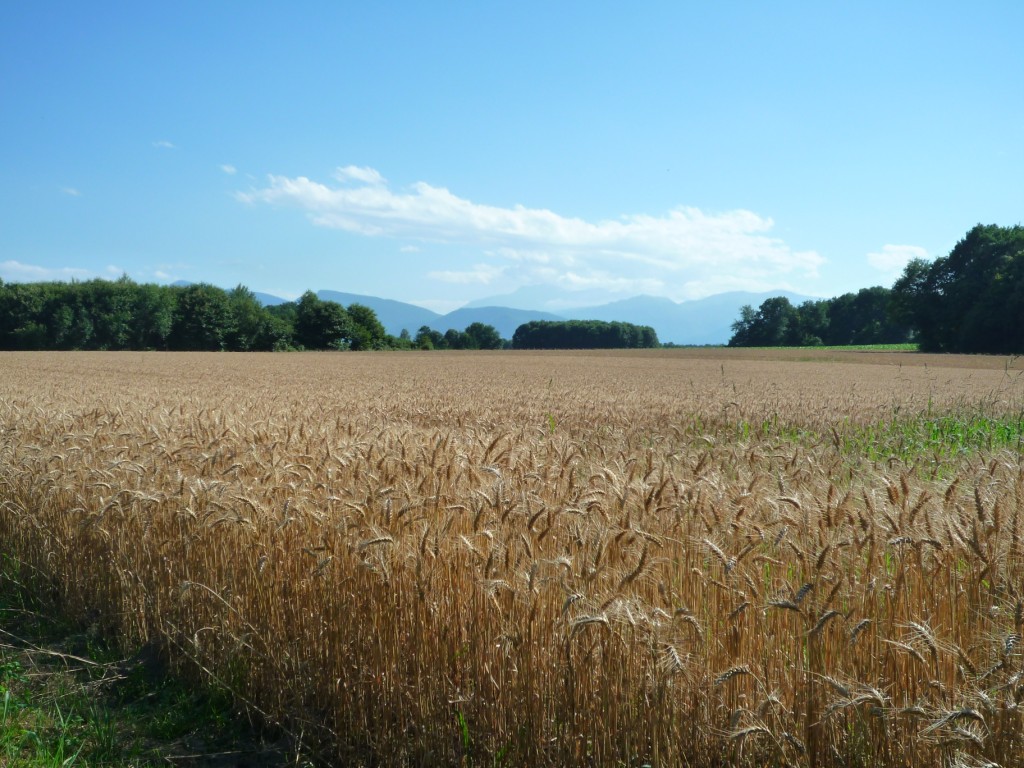 gpx