Posted on June 3, 2011 by vicki
3/6/2011 48km dep. 11AM arr. 3:30PM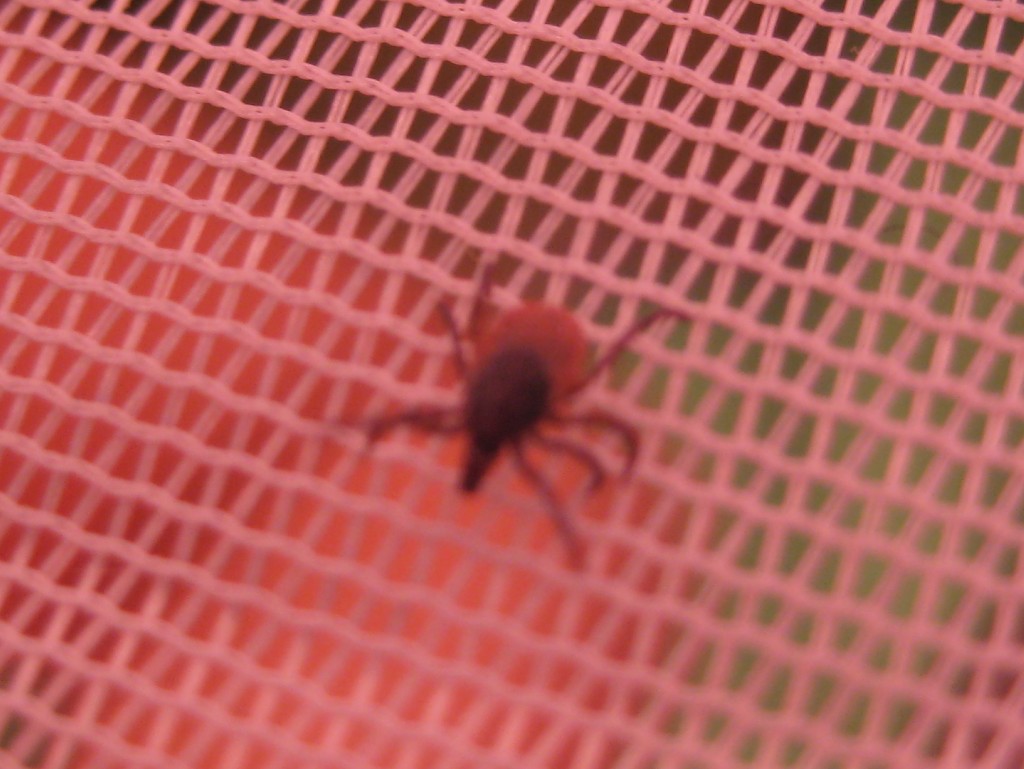 Upon waking this morning we discovered that both of us had fallen prey to ticks overnight. We had one invader each. First step was to switch on the laptop and google tick removal methods (we are definitely making the most of the free wi-fi at campsites!). Mine was small and came out easily, but Rodney attracted a much bigger variety and it took a fair amount of digging with the tweezers and splinter probe (not unnecessary items to pack after all!) to get it all out. So now a parasite inspection will be included in the daily routine. We aren't sure if the ticks were from this campsite, or had travelled in our bags from yesterday's bush location.
So we left pretty late this morning. It had been raining, but we found a gap in the showers and headed out on the quiet country road through more hops plantations, forest and smaller villages. It was raining a bit, but the trees kept us dry. There were also a few short climbs, but the road was so lovely that they weren't much to endure.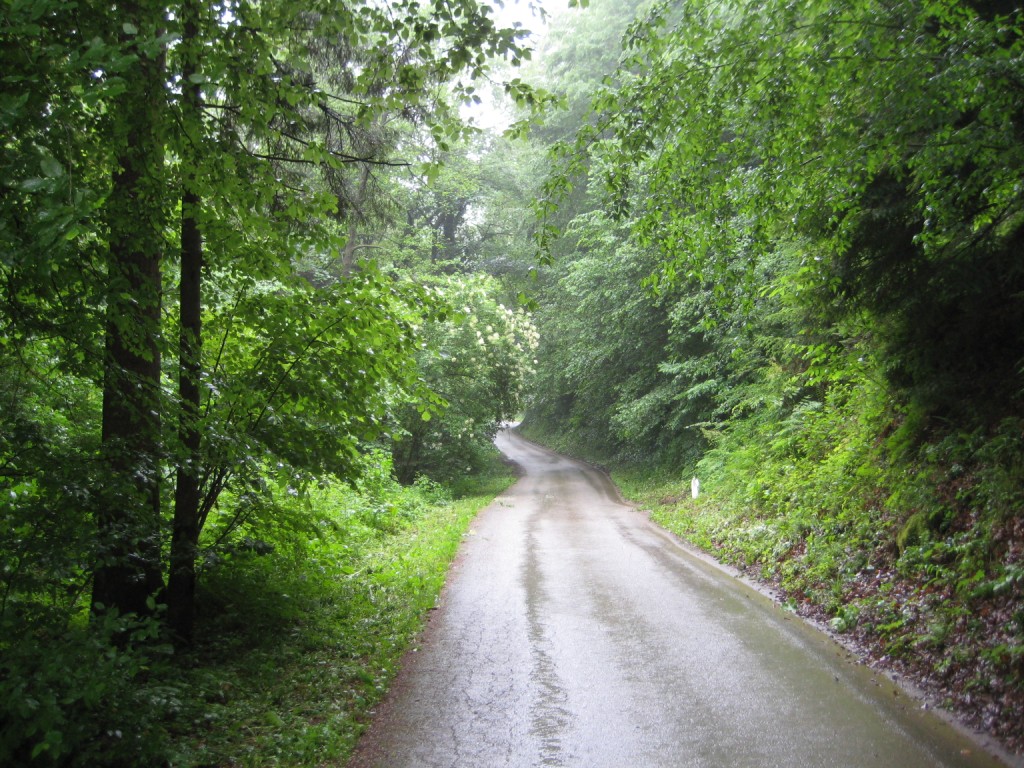 We turned onto the main road shortly afterwards, stopping in the first town, Vransko, for some lunch. We didn't linger too long over our sandwiches as the weather wasn't too good.
Fortunately the motorway to Ljubljana took most of the traffic from our road so we didn't have much to worry about as we headed west. The sun came out and warmed up the day as we rode through the farmlands in the valley, hills sloping up on either side of us.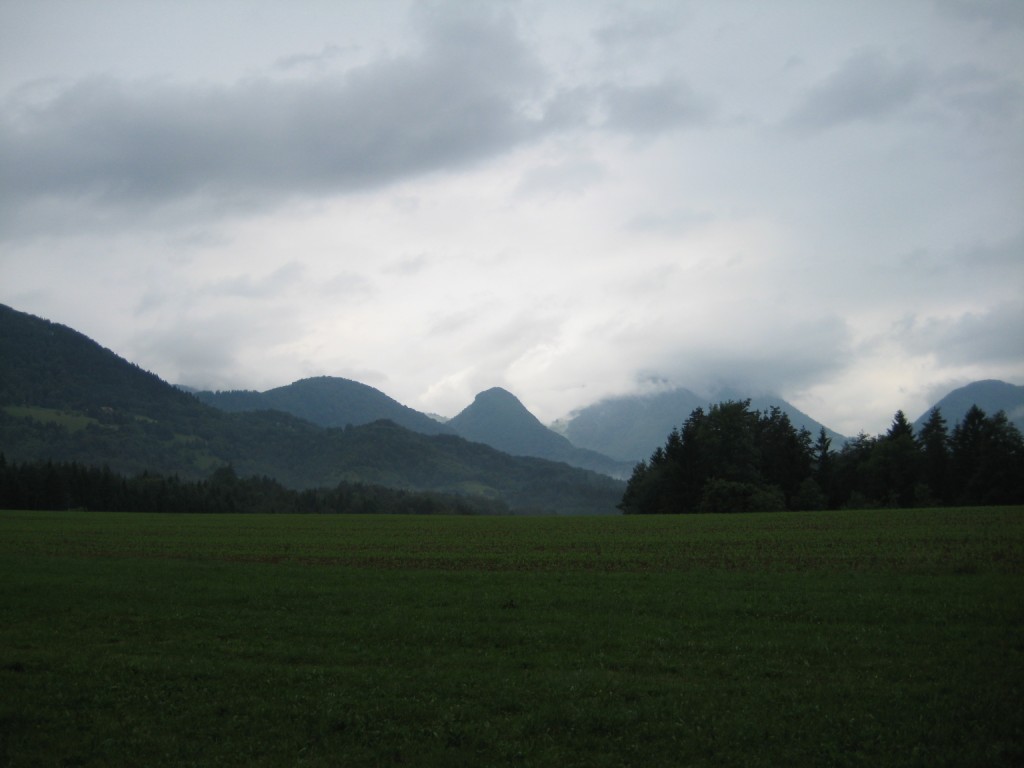 At one stage the road climbed to a pass at around 650m, but following this it was all downhill. We descended the winding road through a succession of little towns until we reached the historic town of Kamnik.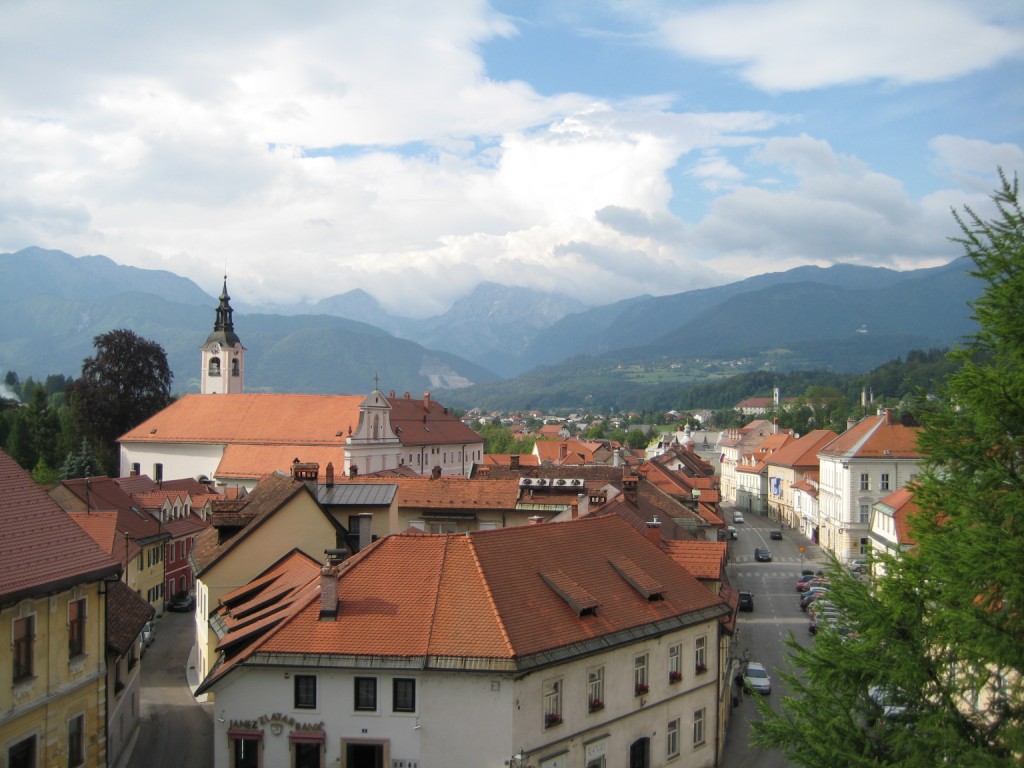 We visited the tourist info centre to inquire about camping. We could have travelled about ten more kilometres to a campsite in the hills, but opted for the one in town instead as we wanted to explore. Plus we couldn't be bothered riding up the hill today.
It was nice to get to a place with a bit of time to spare in the afternoon. We set up our tent then went into town. We bought a pastry from the bakery. They have a cheese in Europe, called topfen in German and skuta here in Slovenia, that is a bit like ricotta and they mix it with cream and sugar and bake it into pastries with fruit. Really tasty! So we took our pastry up to the castle and ate it while enjoying the view of the town. It has several churches and some winding cobbled streets as well as some nice looking cafes.
We were surprised to find when we arrived that Kamnik is right in front of a huge mountain, with snow still remaining at this time of year. It is large enough that we probably would have been able to see it while riding if the sky hadn't been so cloudy.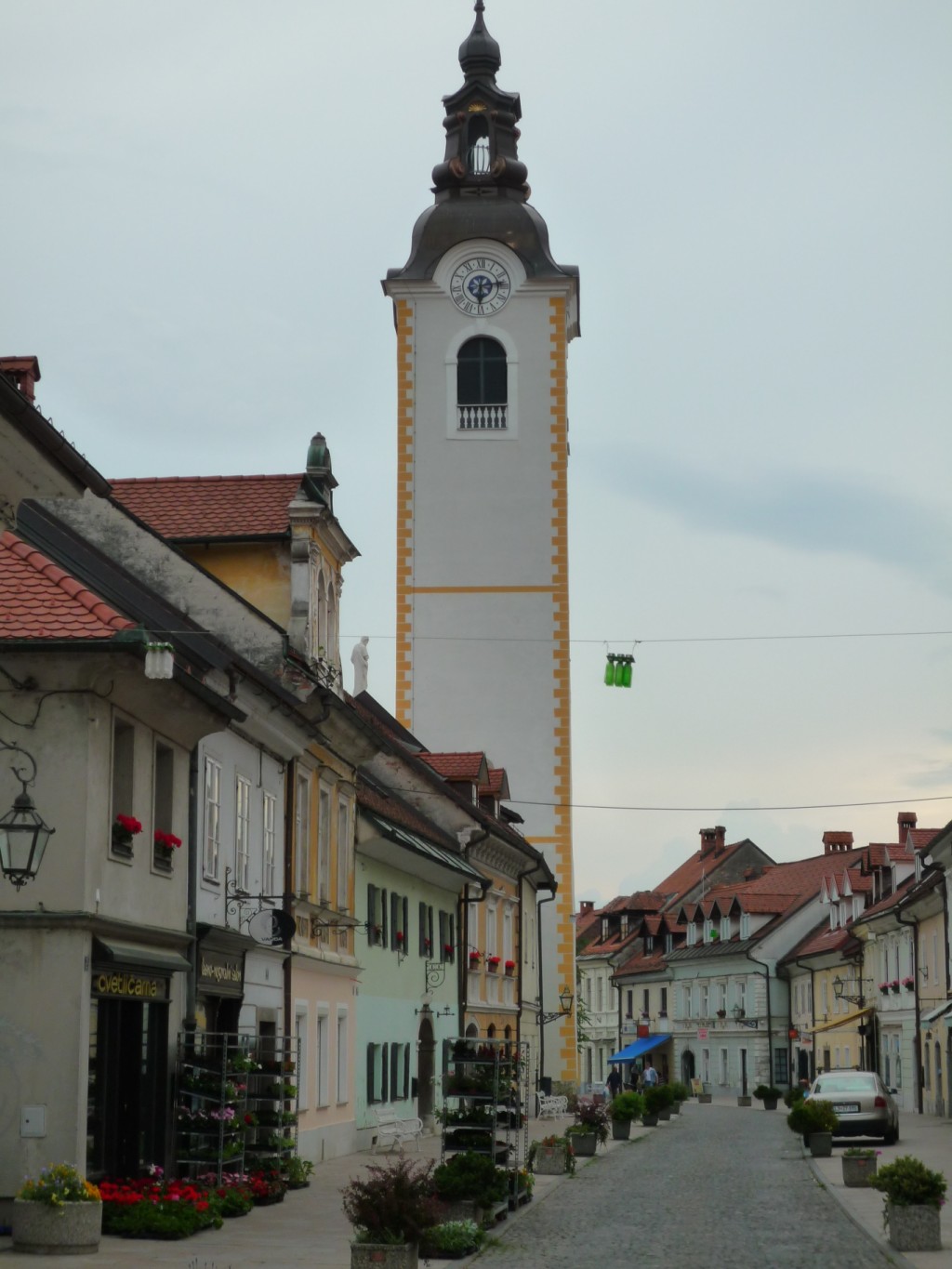 We have just been outside looking at the fireflies while we ate our tea. We had to wait until quite late to cook as it is raining on and off.