Posted on May 22, 2011 by rodney
19/5/2011 91km dep. 9:30 arr. 5PM
Another glorious morning on the Danube.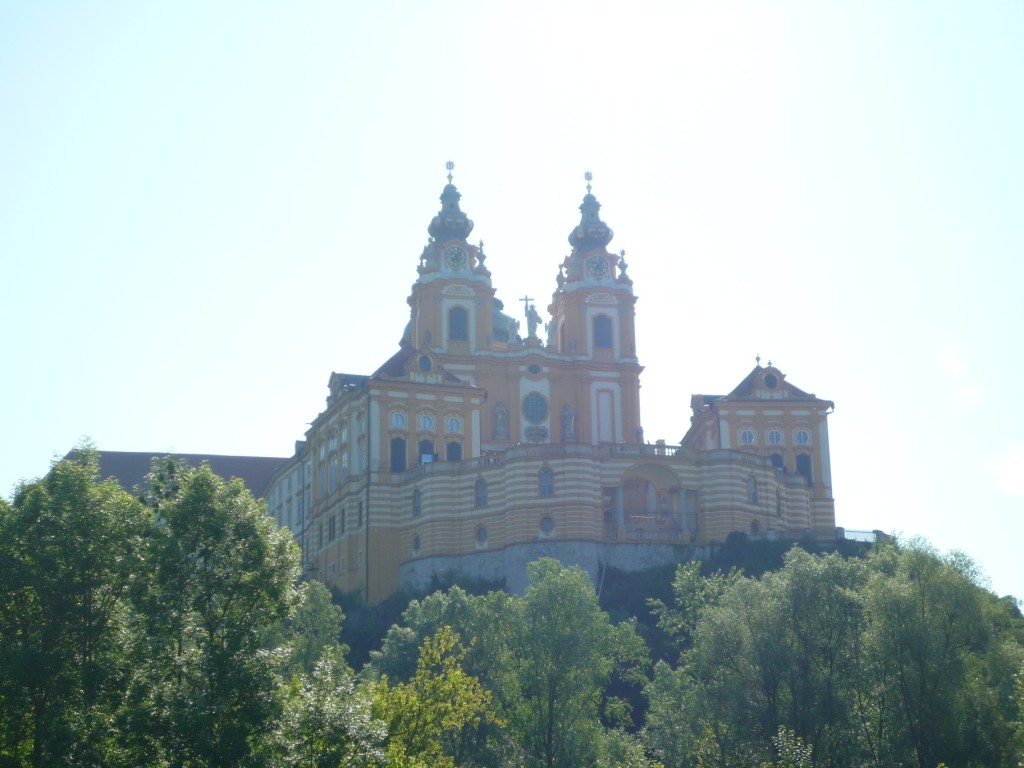 We went up to the monastery in Melk and ate breakfast in their gardens then decided not to go in because we couldn't be botherd. Apparently the interior decoration is worth seeing and indicates that the catholic church isn't short of money but we had other places to be.
After Melk there was more lush riverside cycling on the right bank of the Danube. As we laid down the kms we passed through some orchards and vineyards, saw a castle or two. On the other side there were steep hills covered with grapes. Further along we rode between the river and cliffs in cool forest shade.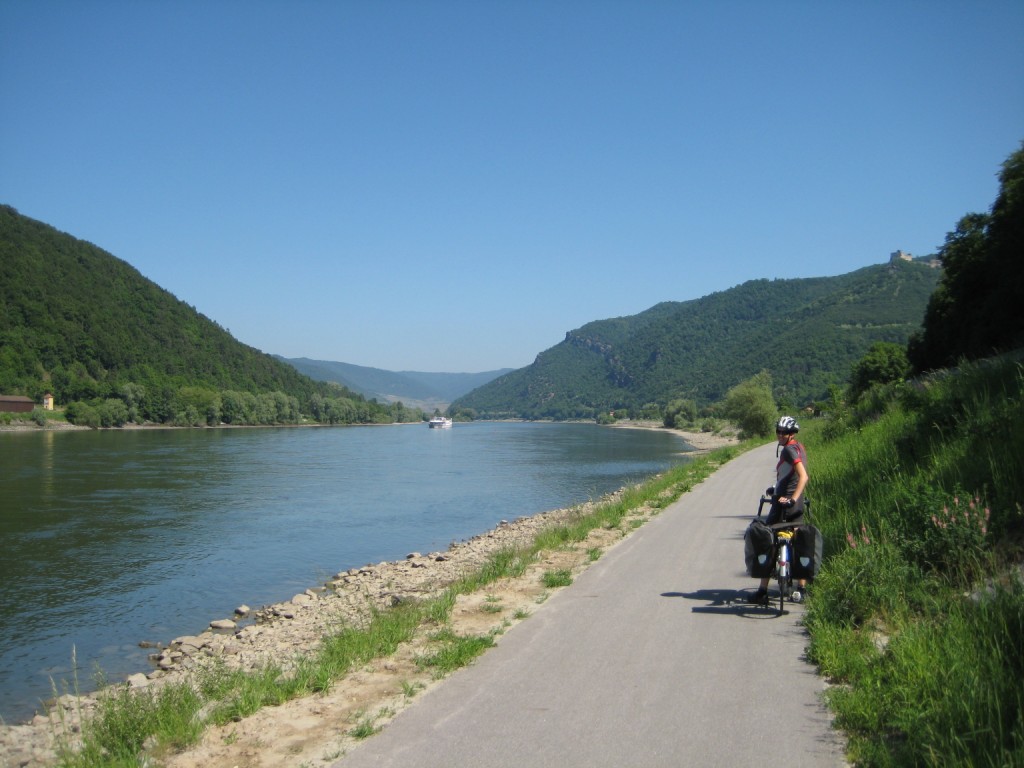 Our chosen camp was at the commercial destination of Tulln. Melk was a nice town but quite touristy. Tulln was also a nice town but had a big shopping area in the centre with all the chain stores.
At the camp site we met some more people. One German about our age who had come from near Köln on his 30 year old Honda motorbike. He works as a zoo keeper but was on holiday in Tulln to visit Austria's only nuclear power plant. It was built but has never been used because the Austrians didn't want nuclear power. It is ready to be switched on if necessary but otherwise it is available for tours on certain days. The waiting list for tour bookings is about a year so unfortunately we couldn't go.
We had sandwiches for tea because we have almost ran out of camping gas and actually haven't been able to find the bottles with screw tops. This is OK by us because sandwiches are easy to cook and the bread here is really really nice.