Posted on October 6, 2008 by rodney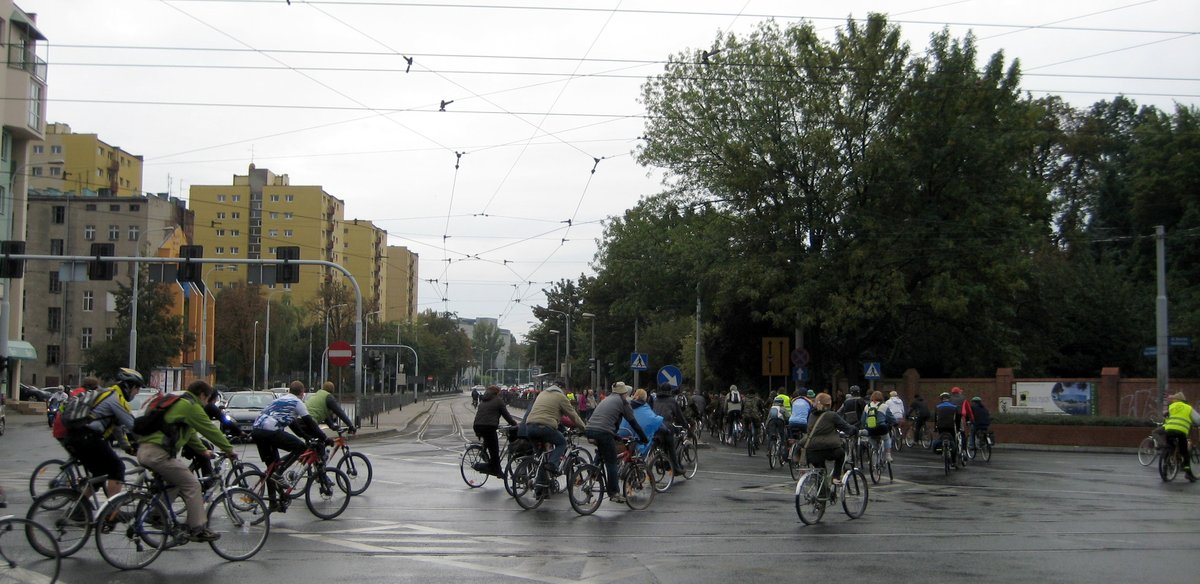 Two Sundays ago, Magda and I went to Wielka Parada Rowerowa (The Big Bike Parade), which was held as part of European Mobility Week in Wrocław.
The "happening" was basically a planned and legitimised version of Critical Mass. I'm not sure what the official goals were, but for me the action served as a reminder of how awful it is to cycle in Wrocław.
Earlier I prepared a lengthy and partially researched discourse on why cycling more would be good and driving cars is bad, especially for a city like Wrocław. However I realised this is obvious to all sensible people, and if it's not clear then you're stupid or dishonest and you wouldn't understand or care for my argument anyway. So I deleted it.
Nonetheless, here is one good reason why driving cars is bad. Motorists kill kittens. It's true, I have seen them flat on the road. This isn't even counting other animals dead due to the environmental effects of motorists. About the worst damage you can do on a bike is to kill a few insects, maybe an unlucky rat. Pretty bad if you believe in reincarnation, but nothing compared to little dead kittens.
Anyway, the parade was fun, and even though it was cold and drizzly, lots of people showed up. I was recording a GPS log until my GPS stopped working. There should be some of a route on the above map, however it looks like there is a problem with OpenLayers and the map is showing nothing.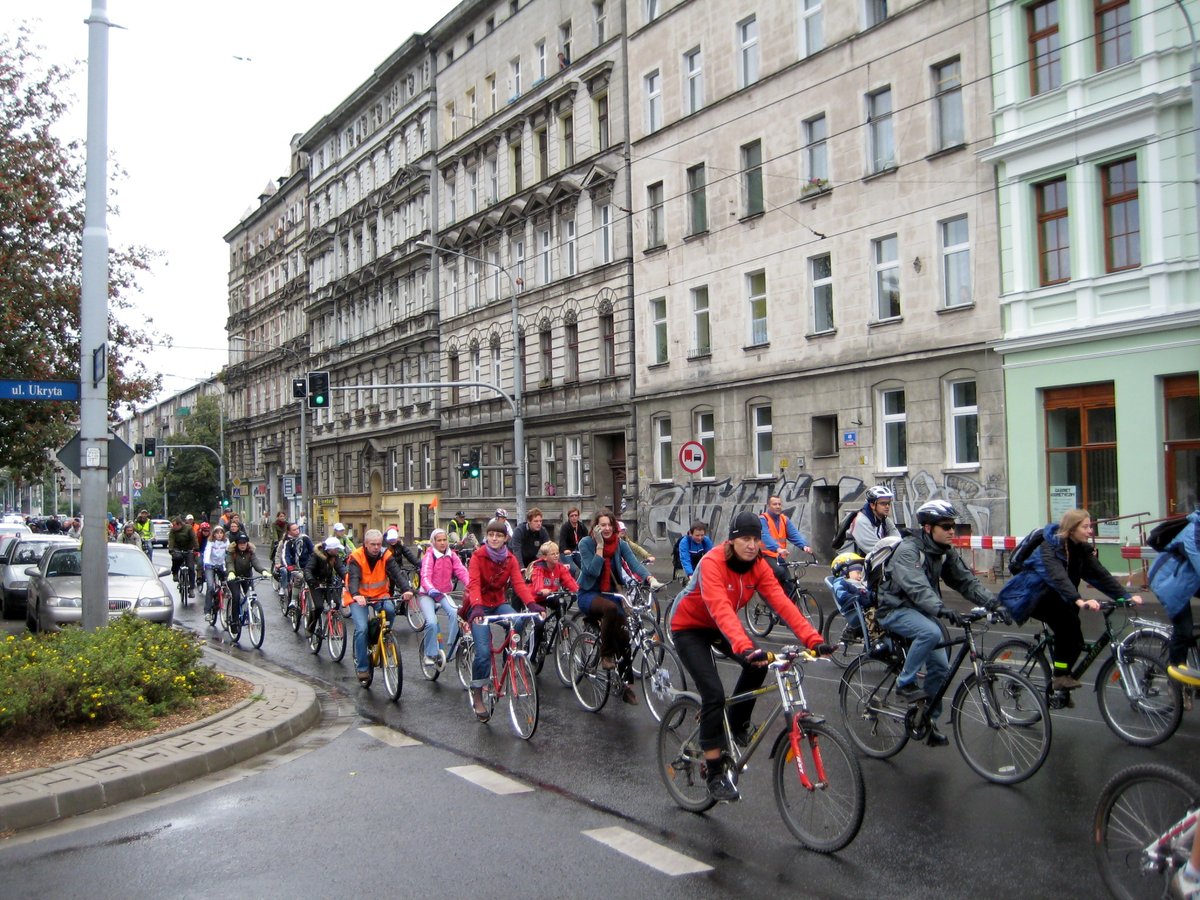 Inside the psyche of every cyclist there is a small exhibitionist. I am not an exception to this rule, and therefore I decided to bring my bike fully loaded with panniers and tent, ready for touring. There were other crazier bikes such as a "chopper" bicycle, long bikes, tandems, etc.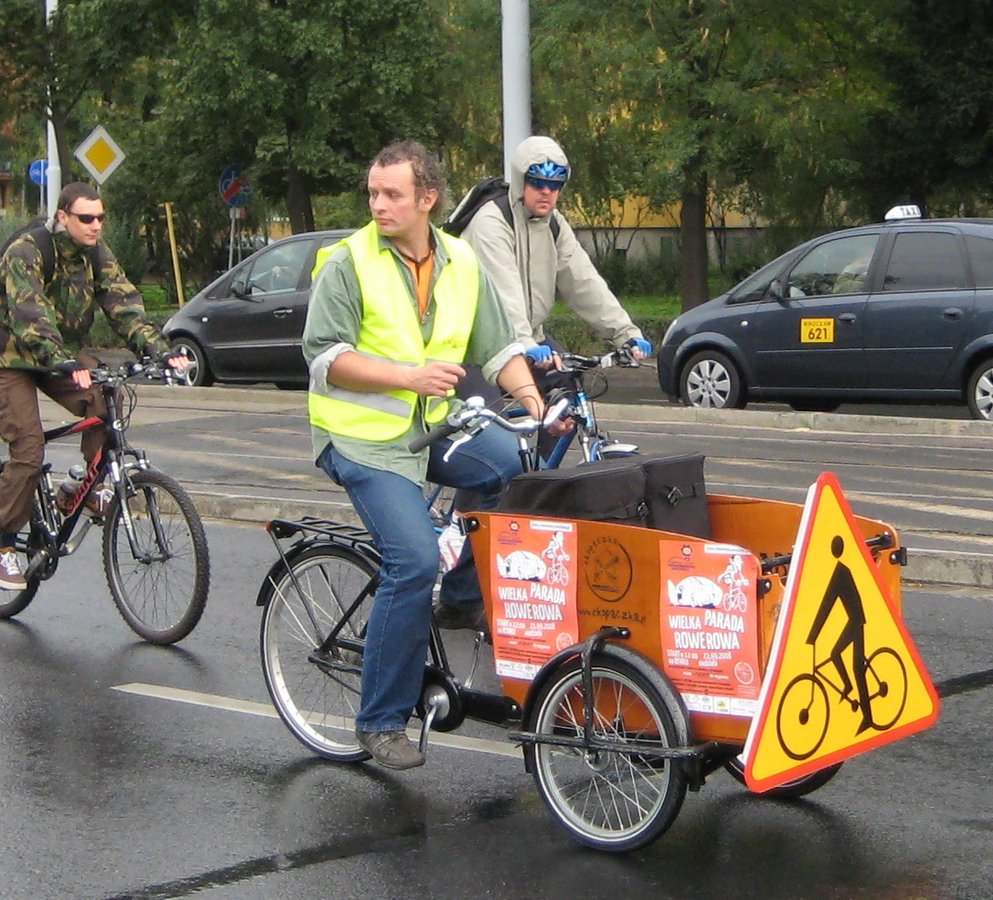 So a nice day, fun, interesting. I hope the action helped to make it easier for cyclists in the city, but I'm not optimistic about that. So in the near future at least, this is the reality in Wrocław (and most other cities probably).