Posted on September 20, 2008 by rodney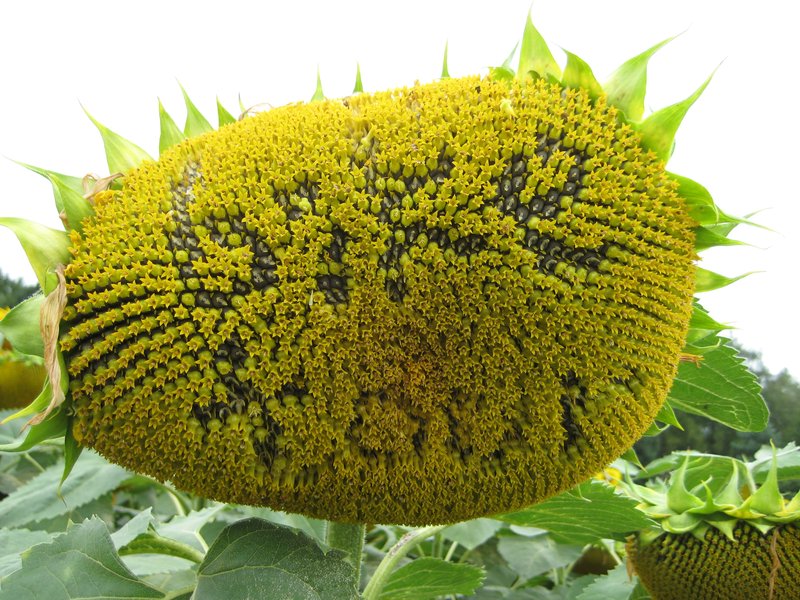 Got back to Wrocław on Sunday evening after 9 restless hours on the train from Zakopane.
All up it was an 89 day tour, 5750km cycled, through 9 countries, estimated 36kg bread & 13kg cheese eaten, 600L water drank, 460 hours sitting on the bike, est. €2200 spent, stayed in 58 different campsites, about 1 banana per day on average, so 89 bananas…
I'm sorry about the lack of updation since Torino. The only place I had time to write a blog entry was Venice, and the net cafes on that floating bourgeois ghetto were too expensive for contemplation. So here's a short summary of the last month.
Torino to Venice
<dt><a href="http://maps.google.com/?ie=UTF8&ll=45.089036,9.591064&spn=2.939488,8.745117&t=p&z=7">Map of Italy</a></dt>

<dt><a title="kml" href="/~rodney/gps/20080829.kml">20080829</a></dt>

<dt><a title="kml" href="/~rodney/gps/20080830.kml">20080830</a></dt>

<dt><a title="kml" href="/~rodney/gps/20080831.kml">20080831</a></dt>

<dt><a title="kml" href="/~rodney/gps/20080901.kml">20080901</a></dt>

<dt><a title="kml" href="/~rodney/gps/20080902.kml">20080902</a></dt>

<dt><a title="kml" href="/~rodney/gps/20080903.kml">20080903</a></dt>
This was my caffeine-fuelled dash across the plain of the Po river, which started as soon as I received my passport from the courier on Friday afternoon. Highlights were the cities of Piava, Cremona, and Ferrara, and the Po delta national park. The weather was fine enough for eating ice cream, and I frequently did. As you can imagine, the plain is dead-flat, and dead-boring, so I travelled 790km in 6 days, 179km on the Tuesday.
There isn't much camping in the region, so one night I wildcamped in a tree plantation. It was nice. Another night I was in the wrong place to find a nice wildcamping spot, and as it was getting late a thunder storm came in. I had to stay in a hotel. It had a brothel behind it, and the manager discreetly asked me if the room was for one person, or otherwise.
I was a little unprepared for Venice. When I tried to take a ferry there the ticket cashier told me bikes are not allowed at Piazza San Marco, the place where the tourist office is, the only place where I could find out about hostels/camping places, etc. So I was a little bit stuck. I decided to take the ferry to a camping I knew about on terra firma. On the way was Lido de San Servolo (island next to Venice), and there was a camping here, so I took it.
Venice
The camping on this island was the best in Italy, apart from it being really full and the thick swarm of mosquitoes. As it happened there was some Venice international film festival or something going on. Limos, red carpet, press, everything. I entertained the notion that I was sharing the island with Pierce Brosnan. What an honour for him! In reality I was just sharing a campsite with a lot of non-celebrities and film students. And mosquitoes. Received a small amount of amusement from my co-campers who were typing up assignments on their laptops, talking passionately about film while chain-smoking cigarettes, parading between their tents and the grubby showers in their bath robes, doing make-up and using their hairdryers, etc.
Met a Victorian girl called Debbie who was bike touring her way from Poland to England, with a little train trip here and there.
The city of Venice was nice and it didn't even smell too bad but I kept thinking "it's a bit of a slum" because it was, albeit a slum where rent is about €100 per m² per second. On Saturday I had an evening in Venice… alone of course. The original plan was to sit at the back of a ferry and look at the grand canal, but some Germans made this intolerable for me, so I jumped off and ran into a big dinner being put on by the local communist party. I got a plate with about 8 different kinds of dead sea creature and sat down at the benches with the comrades.
After dinner I went back to San Marco and listened to the bands playing in the restaurants and cafes. A crowd had assembled in the square to look on, and it moved between the restaurants as the bands started and stopped playing. Out of four bands I saw, one was definitely off their game, two were average, and one was good and quite enjoyable to listen to. They were all putting on a big act, appearances count the most in this case. Along with the gondoloas, it seemed like a bit of a tourist circus.
I bought a ticket for the 8:46AM train from Venice to Vienna, and on Saturday morning I got up reasonably early in order to catch it. Took a ferry from San Servolo at about 7:48, and according to the timetable it is a 56 minute trip to the train station. Had to endure a "leisure cruise" on the ferry along grand canal, putting along at 8km/h, stopping at every stop, waiting for every slow old person to get on board. The Germans from last night also got onto this ferry. After an agonizing hour looking at my clock and the map, we got to the station, somehow on time. I ran with my bike past the departures board, to platform 14, the furthest away of course. Conductor told me "1 minute until departure" and I got on. I was putting my bike on the rack in the luggage compartment as the train pulled out of the station.
Getting onto the train was like stepping into Austria. They are nice trains, except I accidentally asked for a coffee instead of jagermeister. It was a truly horrible coffee after becoming accustomed to the nice, cheap, coffee in Italy.
Vienna
I returned to my old favourite camping place in Vienna, the one near the river, in between the autobahn and a porta-loo depot. This time it was full of drinking yoofs, there for the DonauInselFest. It's a big free festival on the island, lots of different music on different stages, alcohol, unhealthy food, other things.
On Sunday I resumed my sight-seeing from where I finished when I was last in Vienna. Ran into the "Dankfest", which was an agricultural/food/folk tradition festival. I hovered around the free tasting tables for a while, then had a glass of "sturm" which was very refreshing. The red sturm is best. I think it's apple cider. There were a couple bands playing, in various humiliating band uniforms. The best was a 5 man brass band who were very good until someone kept buying them rounds of schnapps. On receiving their glasses from the waitress they had to stand in a circle and sing a song before drinking the schnapps.
Also during the day there was a vintage car rally, which wound up at the dankfest. Various cars were represented, including an old U.S. army jeep. The two drivers wore uniforms to go with the jeep, I have a photo of them. Also participating was a man driving an old BMW motorcycle, wearing an unmarked dark green army uniform. For some reason he wasn't quite as popular…
Slovakia
<dt><a href="http://maps.google.com/?ie=UTF8&ll=48.469279,18.171387&spn=1.38031,4.372559&t=p&z=8">Map of Slovakia</a></dt>

<dt><a title="kml" href="/~rodney/gps/20080908.kml">20080908</a></dt>
<dt><a title="kml" href="/~rodney/gps/20080909.kml">20080909</a></dt>
<dt><a title="kml" href="/~rodney/gps/20080910.kml">20080910</a></dt>
<dt><a title="kml" href="/~rodney/gps/20080911.kml">20080911</a></dt>
<dt><a title="kml" href="/~rodney/gps/20080912.kml">20080912</a></dt>
<dt><a title="kml" href="/~rodney/gps/20080913.kml">20080913</a></dt>
(Sorry, GPS failed on 2nd last day, so some track is missing)
From Vienna, I cycled down river to Bratislava, then north through the Male Karpaty (the small Karpaty mountains), along the Váh river for a while, over the Demänová pass, along the Kysuce river, through the Liptovský region, then to Vysoke Tatry (high Tatra mountains).
The Tatra mountains form some of the border between Poland and Slovakia. There is no road through the Tatras, but there is a nice way around their base, at about 1000m high.
Slovakia is pretty nice for cycle touring. There are some marked routes but they are a bit annoying sometimes. Unfortunately it's often necessary to use busy roads and roads with lots of trucks. There are lots of beautiful forests, hills, and rivers. However I noticed that most rivers have a lot of rubbish in them, even the ones quite high up.
The towns are similar to those in Poland. That is, high apartment blocks, and large pedestrian malls, large parks, open squares, and many people always around going to the shops, etc. There is lots of public space, and people using the public space. It is quite pleasant for the visitor to see some life in the place they're visiting. Towns in other countries have hardly any people around – they are mostly in their cars if outside at all. Particularly in France and Italy, the towns are completely dead from 12-2PM.
I was warned by some Poles about the existence of gypsy ghettos in Slovakia. These were something that I planned to avoid, however I was unlucky one night; in the beautiful Manin gorge I managed to find a campsite completely occupied by the Roma people. When I arrived at the campsite (the only camping within 100km, by the way) there were lots of big caravans, and some people were at work washing big drill bits, etc in plastic tubs. It took me a while to click about who I was camping with until the lady told me seriously "Pozor" which means "warning". She seemed a little unhappy and stressed about her guests. She also suggested I might take a bungalow instead of the tent.
Anyway it wasn't too bad, I had nothing stolen and I don't believe any gypsy woman put a curse on me. The main problem was that they drove their cars to go to the toilets/showers which were 100m away. The campsite had two fields and two ablution blocks. One side was occupied by the gypsies and their caravans, and the other was completely empty, except for me. And I had put my tent quite close to the block. By the way, they all drove big Mercedes or BMWs. So all night they were flogging their mercs across the grass, parking right next to my tent, sometimes leaving the engine going and the stereo playing gypsy music. Then talking loudly in gypsy Slovakian, opening and slamming closed the car doors, doing their business, then reversing out and gunning it across the grass back to their side of camping, cutting up just a little bit.
Nonetheless, I was glad I visited the Manin gorge, which consists of two limestone mountains - Velký and Malý Manin (big and small Manin) cut in half by a little brook. It's quite popular with rock climbers, and probably quite challenging too, judging by the number of memorials placed at the bottom of the cliff – about 20 over a period of 60 years. Supposedly lynxes live there, but I only saw lynx food (deer).
The Tatra mountains were impressive, of course. However, the weather in Europe just turned bad, and at 1000m it was quite cold. Thankfully it didn't rain. On my last day, the sky was clear, except for a little cloud around the mountain peaks, and there was no wind. It was a really crisp morning, and the sun was shining but it hardly warmed you up. Though my hands and wrists went numb, I really enjoyed cycling under the mountains. After a long 7% slope, I crossed the border at Lysá Pol'ana.
Zakopane
The roads are considerably worse in Poland than in Slovakia, and they aren't particularly good in Slovakia. I had a bumpy and freezing cold ride down from Jaszczurówka (it's a hill), into Zakopane. Stayed at the Goodbye Lenin Hostel again. Apart from the stupid name, it's really nice, due to the two girls who run it.
I was glad to stay in luxury again, and in a way I was glad that tour was over and I could return to a more or less normal existence. I was also glad to be back in Poland. Strangely I feel at home here. I didn't feel like doing any hiking (besides I had no shoes), and there being nothing else to do in Zakopane, the next day I caught the train back to Wrocław.
Survived the tour
Thankfully my bike survived the tour (i.e. I didn't completely wreck it), except for needing to replace the back wheel, and replacing worn parts such as the chain and gears, brakes, tyres. I am probably lucky that nothing major went wrong because I really didn't have many tools. The cable ties were essential.
This year I didn't have any crashes or injuries. I have numerous scars from last year and during the final weeks of last year's tour my left knee was painful all the time and I had to pop ibuprofens (this was from a crash). This year the knee was a little sore at the beginning but it got better. My worst problem was that by the time I got to Venice my bum hurt like anything because the padding in my cycle shorts had worn out. Wearing both pairs at the same time gained a small amount of comfort. But it got better after four days rest and of course washing and drying the shorts.
What now
In the next few weeks I am going to continue a few of my programming tasks, and hopefully finish them. I am going to enter some of the cycle routes I took (EV-9 in Poland and Czech Republic, and the Destra Po in Italy) into OpenStreetMap, and of course do more mapping in Wrocław. In November, a trip to Stockholm to visit Stu, then back to sunny Perth.