Posted on July 18, 2008 by rodney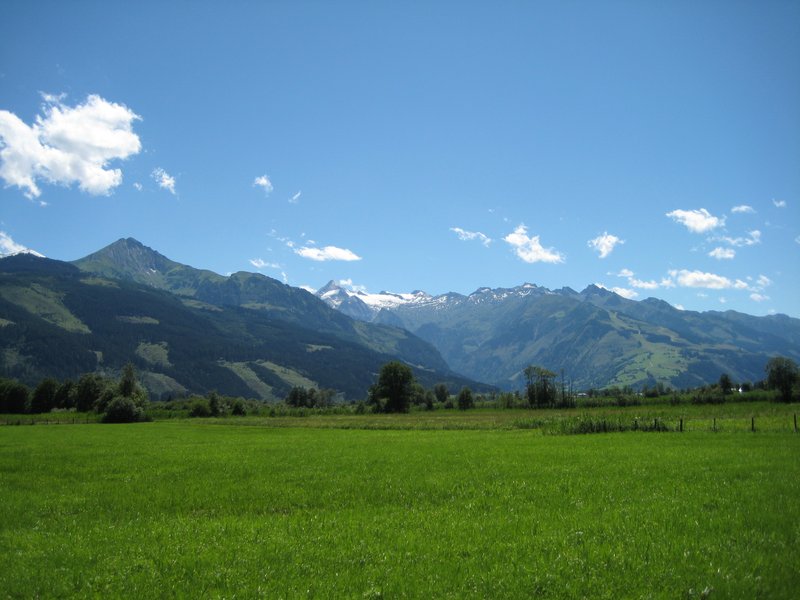 Today, a food crisis, unpleasant slopes, and the initial psychological conditioning for Grossglockerstrasse.
For a change, it was perfect weather this morning. I went into a bit of a buying frenzy at the supermarkt the night before and as a result couldn't fit everything into my panniers. Had to offload a banana and tin of fruit to the Dutchies nextdoor.
Since Heinz's BBQ in Vienna I was excited by the idea of cycling the Grossglocknerstrasse. It was a suggestion of someone there. The road is a monument, built for cars. So to cycle it would be a symbolic message about the destructive pointlessness of automobiles. The neighbours expressed their reservations about the slope, but Holland is flat so I could safely discount their opinions.
However, during today's first slope I started to reconsider the necessity of rising to any challenges, and/or sending symbolic messages.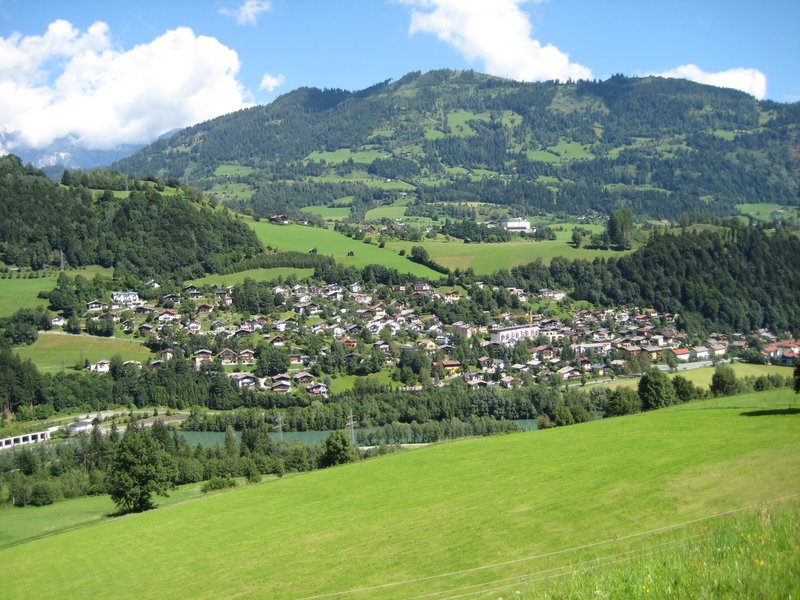 I think my difficulties were just due to a lack of warmup and perhaps too much traditional Dutch cuisine the night before. After that climb, the route took the contour of the hills, and the scenery was quite pleasant. I lost my vertical orientation again. Sometimes I wondered "why am I going so slow? The ground is level, there is no wind. Are my brakes stuck down? This is hard work!" Then I looked at my GPS and saw I was actually ascending. Similarly, it always seemed that when I went downhill, I lost more altitude than I had climbed.
It was a short day, reached a great camping spot next to the Zellersee. Relaxed in the afternoon with a view of snow-peaked mountains (wow!), wondering which one was Grossglockner, and which way the road would go.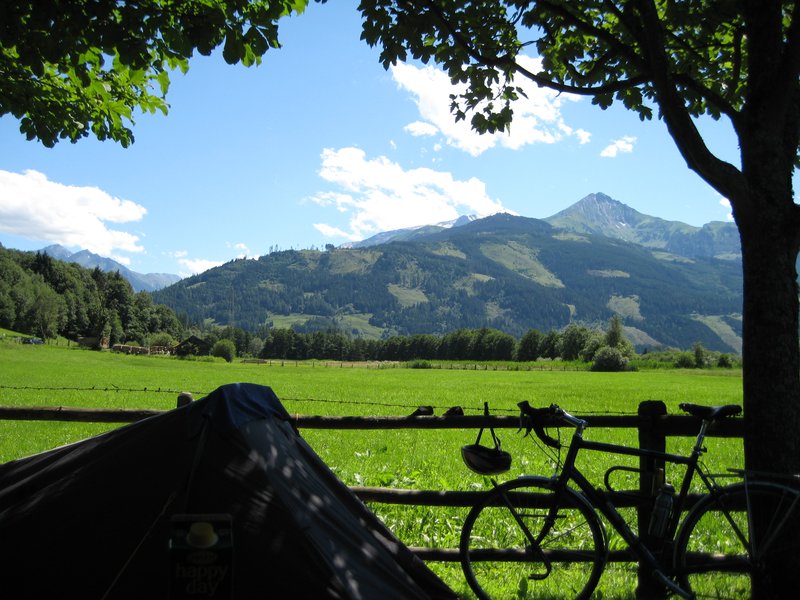 Four Czech students camped next to me. Scored leftover food from them as well. It was rice and meat and gravy together. Not traditional Czech cuisine, thankfully.
Dep 10:30, arr 2:00, dst 45km.