Posted on July 15, 2008 by rodney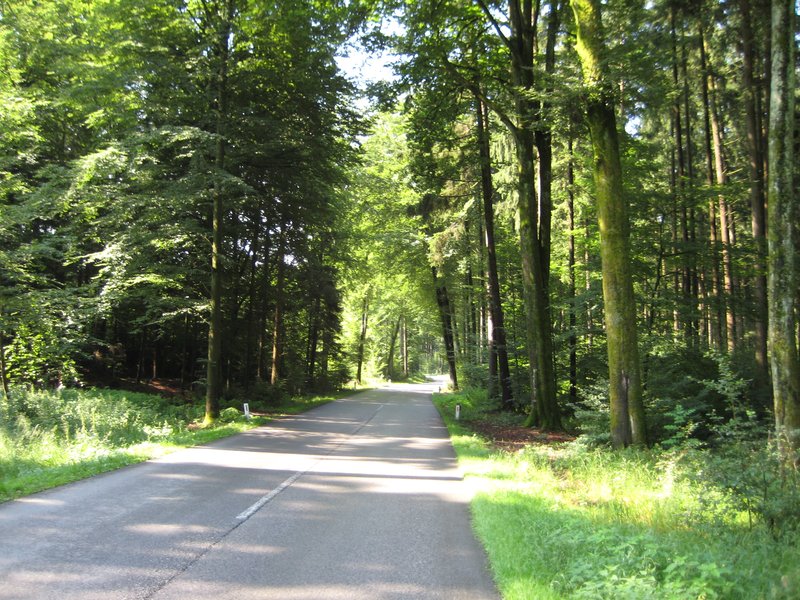 Fine weather today, but cool. Ended up in the town of Mozart's birth, but am still wondering about his connection to fairly ordinary tasting balls of chocolate.
As you can see in the profile, today was mostly flat, slight uphill, along the river. The bump at the beginning was my exit from Burghausen. Had to make up my own route after losing the signs. The hills at the end were where I went out of the centre of Salzburg to my campsite, which is at the base of the hills.
It was a fairly quick day. Just stopped at the bäckerie in Oberndorf for a little lunch, but not much because I chowed fairly well into the included breakfast at the hostel.
Looked around town for a little while. Learnt from a postcard stand that The Sound of Music was set around Salzburg… there you go. I reckon there are about as many tourists in Salzburg as there are in Vienna, but it's much smaller. So it's mayhem in the little lanes.
<li><a href="http://rodney.id.au/v/tour2008/07/15/">View all images for today</a></li>
Dep 9:30, arr 1:30, dst 62km.